The Return of Geoeconomics: Towards a competitive Europe
Germany's leading media Tagesspiegel, DIE ZEIT, Handelsblatt and WirtschaftsWoche invite you to a joint, virtual annual kick-off event »Europe 2023« from February 7th through 8th, 2023, where we want to discuss which challenges we need to tackle in Europe after the pandemic. The focus will be put on several questions: how should we reshape European foreign and security policy? How do we secure the energy supply and accelerate the transition to renewables? What opportunities do sustainability and digitalization offer for our economic growth, and how do we strengthen Europe's innovative capacity and competitiveness in global competition? What is the role of Europe in a constantly changing world order with changing international alliances?
With »Europe 2023«, we offer a participatory, digital European platform where we want to debate these important issues with dedicated Europeans. Together we want to discuss ideas, solutions, and approaches on a European level and identify the opportunities of the European project.
Join us on our digital platform as we discuss with leading decision-makers from politics, business, and academia how the European project can make economic and socio-political progress in 2023 and maintain its position in the world.
The hashtag for the event is #Europe20XX.
It is organized by StudioZX – an affiliate of the ZEIT Publishing Group.
We look forward to welcoming you as a participant of »Europe 2023«!
---


























---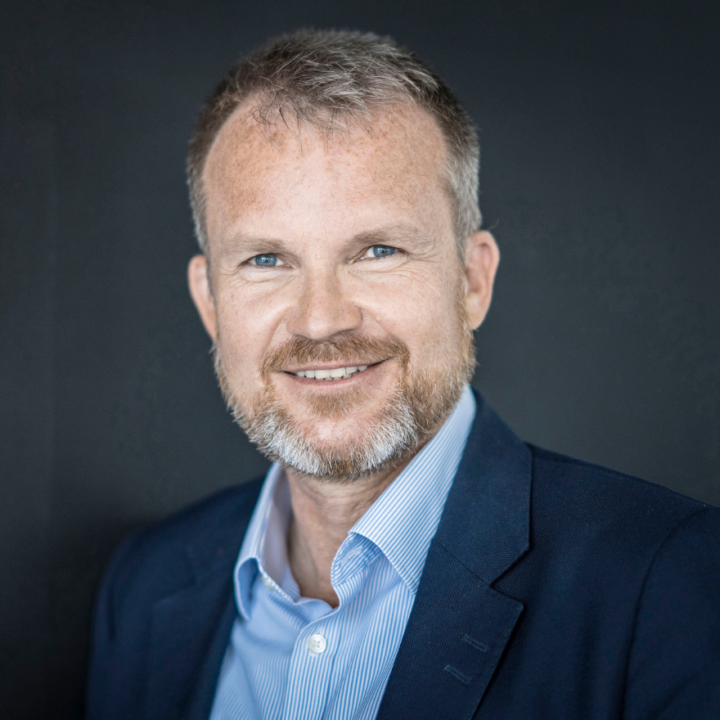 Dr. Jens Baas
Chairman of the Board, Techniker Krankenkasse
Dr. Jens Baas is CEO of Techniker Krankenkasse. His vision is a public health insurance for the digital age. TK is Germany's largest statutory health insurance with more than 11 million people insured. Baas is overseeing Business Development, Finance/Controlling, Information Technology, Brand/Marketing, Politics/Communications and the Board of Directors/Executive Board. Previously he worked for the Boston Consulting Group as a Partner and Managing Director responsible for payers & providers, and also serving the pharmaceutical and medical technology industries. Baas holds a degree in human medicine from the University of Heidelberg. After graduating, he worked in the surgical department at the university hospitals of Heidelberg and Münster.

Laurence Boone
Secretary of State for European Affairs, France

Steffen Braun
Partner & VP Sales, Civey

Prof. Dr. med. Alena Buyx
Chair, German Ethics Council

Stanley Qiufan Chen
Science fiction writer, Author of "AI2041: Ten Visions for our future and Waste Tide"; Co-winner of the German Business Book Award 2022

Prof. Dr. Ottmar Edenhofer
Director and Chief Economist, Potsdam Institute for Climate Impact Research; Director, Mercator Research Institute on Global Commons and Climate Change; Professor of the Economics and Politics of Climate Change, TU Berlin
Ottmar Edenhofer is professor at the Technical University of Berlin and is considered one of the world's leading experts on the economics of climate change. He is director and chief economist at the Potsdam Institute for Climate Impact Research (PIK) and founding director of the Mercator Research Institute on Global Commons and Climate Change (MCC), as well as a member of the German Academy of Science and Engineering acatech and the German Academy of Sciences Leopoldina. From 2008 to 2015, Edenhofer served as one of the co-chairs of Working Group III of the Intergovernmental Panel on Climate Change (IPCC). In this capacity, he chaired the Fifth Assessment Cycle and co-edited the reports "Climate Change 2014: Mitigation of Climate Change" and "Special Report on Renewable Energy Sources and Climate Change Mitigation." The Fifth Assessment Report provided the scientific basis for the Paris Agreement. Edenhofer advises the German government and the World Bank, among others. In April 2022, the EU appointed him, along with 14 other experts, to the European Environment Agency's Scientific Advisory Board on Climate Change, which he now chairs. He is also a member of numerous national and international committees. The FAZ has repeatedly ranked Edenhofer among Germany's 15 most influential economists. He is among the 1% of the world's best-known scientists based on his significant publications in scientific journals. In 2020, the Deutsche Bundesstiftung Umwelt (DBU) awarded him the prestigious German Environmental Award for his scientific work.

Nancy Faeser
Federal Minister of the Interior and Community

Dr. Pia Fuhrhop
Associate, Research Division International Security, German Institute for International and Security Affairs
2019-2021 Head Berlin Office, Institute for Peace Research and Security Studies at the University of Hamburg
2014-2019 Advisor to a Member of Parliament, German Bundestag
2012-2013 PhD-Scholarship, Forum Ebenhausen e.V.
2008-2013 Research Assistant, German Institute for International and Security Affairs
2007-2008 Consultant, Federal Ministry for Economic Cooperation and Development 

Bill Gates
Founder, Breakthrough Energy and Co-Chair, Bill & Melinda Gates Foundation
Bill Gates serves as the Founder of Breakthrough Energy and co-chair of the Bill & Melinda Gates Foundation, where he leads efforts around the world to solve the energy, health, and food security challenges facing the world's most vulnerable people.

Paolo Gentiloni
European Commissioner for Economy
Paolo Gentiloni has been European Commissioner for Economy since December 2019.
He served as Prime Minister of Italy (2016-2018), Minister of Foreign Affairs and International Cooperation (2014-2016), Member of the Committee on Foreign Affairs of the Chamber of Deputies (2013-2014) and Minister of Communications (2006-2008).
© European Union

Dr. Sabine Gilliam
Country President, Pfizer Germany
Since joining Pfizer in 2010, Dr. Sabine Gilliam worked in various leading commercial and managerial positions at the global and regional level and was responsible for different business units in the US and Japan. In 2016, she moved to Tokyo, Japan, where she was Country Lead for Rare Diseases and Inflammatory Diseases. Since 2021, she managed the Oncology business unit at Pfizer in Japan. Prior to joining Pfizer, she spent several years in variety positions of sales, marketing, pricing and market access with other pharmaceutical companies such as Novartis and Schering-Plough in several European countries. In September 2022 she was appointed Chairman of the Executive Management Board, Country President of Pfizer Germany. With her international and intercultural experience, as well as her openness, Sabine is committed to the topics of diversity, equity, and inclusion. For her it is important to support colleagues in their individual development. In her role as Country President, she wants to contribute to shape a sustainable healthcare system in Germany.
© Pfizer

Christoph Habereder
Managing Director D-A-CH, Organon

Lubomila Jordanova
Co-founder & CEO, Plan A

Prof. Ulrich Kelber
Federal Commissioner for Data Protection and Freedom of Information
1987 to 1993 Studies of Computer Science and Biology in Bonn,
1993 to 1995 research associate GMD – Information Technology Research Center,
1996 to 2002 knowledge management consultant at an IT company (September 2000 to September 2002 in an advisory capacity),
2000 to 2018 Member of the German Bundestag,
Won the direct mandate in the city of Bonn in 2002, 2005, 2009, 2013 and 2017,
2005 to 2013 Deputy Chairman of the SPD Parliamentary Group for the Environment, Nature Conservation and Nuclear Safety, Food, Agriculture and Consumer Protection, and Sustainability,
December 2013 to March 2018 Parliamentary State Secretary to the Federal Minister of Justice and Consumer Protection,
Since January 2019 Federal Commissioner for Data Protection and Freedom of Information,
Since July 2019 Honorary Professor for Data Ethics at the Bonn-Rhein-Sieg University of Applied Sciences 
© Jens Gyarmaty

Maxim Kireev
Free Correspondent Russia

Anne-Kathrin Klemm
Executive Director, BKK Dachverband e.V.
Since graduating in Economics in 1996, Anne-Kathrin Klemm has been working in the German health care system. Besides her senior positions at BKK Dachverband, landmarks in her career were Techniker Krankenkasse, AOK Bundesverband and Kassenärztliche Vereinigung Südbaden. She also performed as a consultant in the context of international health care conferences as well as for projects of GTZ in Asia. She sets value on looking abroad and thinking out of the box in order to adapt best practice experience and find new ways for the German healthcare system.
© Markus Altmann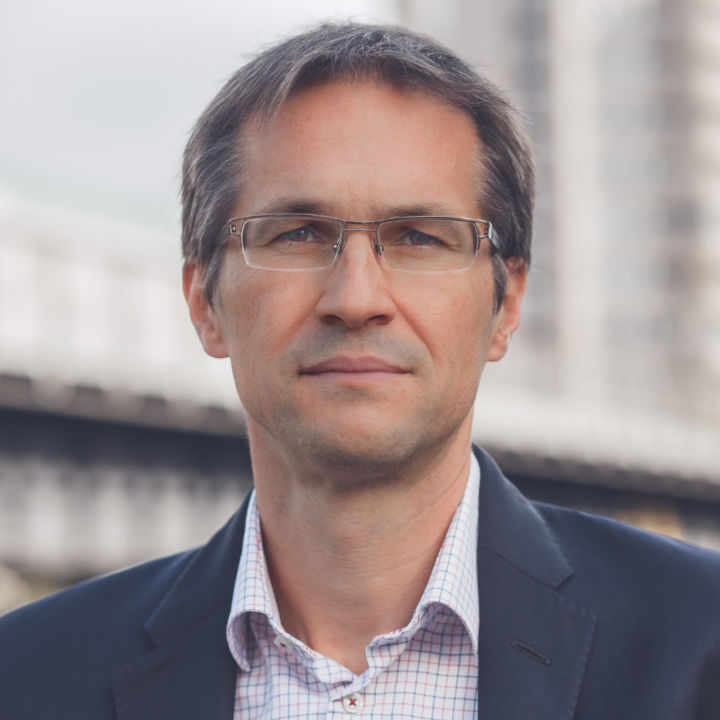 Gerald Knaus
Founder and Chairman, European Stability Initiative (ESI)
Gerald Knaus (Austria) is the Founding Chairman of the European Stability Initiative (ESI). He studied at Oxford, Brussels and Bologna and taught economics at Chernivtsi State University in Ukraine. He worked in Bosnia for five years for various NGOS and international organisations and was Director of the Lessons Learned and Analysis Unit (LLA) of the EU Department of UNMIK in Kosovo (2001-2004). He wrote the book "Can Intervention Work?" (2011), as well as over 90 ESI reports and film scripts for television documentaries. He was an Associate Fellow at the Carr Center for Human Rights Policy at the Harvard University Kennedy School of Governance for five years. In 2020 he published the Spiegel bestseller "Welche Grenzen brauchen wir?" on the future of refugee and migration policy. He lives in Berlin.

Matthias Krupa
France correspondent, DIE ZEIT

Prof. Dr. Karl Lauterbach
Federal Minister of Health

Dr. Anna Lührmann
Minister of State for Europe, Federal Foreign Office

Peggy Maguire
Director General, European Institute of Women's Health
Peggy Maguire, a Political Scientist Peggy has worked at the international, regional and national level over the last twenty-five years highlighting the need for gender equity in biomedical research, public health and social policy. Prior to her role as Director General at the EIWH, Peggy was Director of Development at the National Maternity Hospital, Dublin and Director of the Research and Education Foundation at the Irish College of General Practitioners.
As an advocate for a health literate public, Peggy developed a cancer communication and information initiative for and by women to ensure cancer information was women led. As part of her commitment to gender equality, Peggy has been a member of the WHO expert group on gender mainstreaming and contributed to the WHO Women's Health Strategy for Europe. In 2014 Peggy worked on amendments to the Clinical Trials Regulation to ensure gender and age were included. Peggy is also former President of the European Public Health Alliance (EPHA). Peggy has initiated and contributed to EU projects such as Engender-Inventory of good practices in Europe for promoting gender equity in health; Engendering Research Ethics Committees (RECs) and EUGenMed, leading the research and the workshop on the inclusion of Sex and Gender in Healthcare Professional Education. In 2019, the Minister for Health in Ireland appointed Peggy co-chair of the Women's Health Task Force. Peggy's research and advocacy work supports gender equity, ageing, patient and disability rights as well as the implications of social determinants on health and wellbeing. In October 2021, the WHO Academy Quality Committee announced the appointment of Peggy to its Board.

H.E. Oleksii Makeiev
Ambassador of Ukraine to Germany

Mariana Mazzucato
PhD, Professor, Economics of Innovation and Public Value, University College London (UCL); Founding Director of the UCL Institute for Innovation & Public Purpose (IIPP)
Mariana Mazzucato (PhD) is Professor in the Economics of Innovation and Public Value at University College London (UCL), where she is Founding Director of the UCL Institute for Innovation & Public Purpose (IIPP). She is winner of international prizes including the 2020 John von Neumann Award, the 2019 All European Academies Madame de Staël Prize for Cultural Values, and 2018 Leontief Prize for Advancing the Frontiers of Economic Thought. She was named as one of the '3 most important thinkers about innovation' by The New Republic, one of the 50 most creative people in business in 2020 by Fast Company, and one of the 25 leaders shaping the future of capitalism by WIRED. She is the author of three highly-acclaimed books: The Entrepreneurial State: Debunking Public vs. Private Sector Myths (2013), The Value of Everything: Making and Taking in the Global Economy (2018) and the newly released, Mission Economy: A Moonshot Guide to Changing Capitalism (2021). She advises policymakers around the world on innovation-led inclusive and sustainable growth. Her current roles include being Chair of the World Health Organization's Economic Council on Health for All and a member of the South African President's Economic Advisory Council, the Scottish Government's Council of Economic Advisors, and the United Nations High-level Advisory Board (HLAB) on Economic and Social Affairs, among others.

Tor Moström
CPTO, Doctrin

Janina Mütze
Co-Founder & CEO, Civey

Vanessa Nakate
Climate Activist

Henning Otte
Deputy Chairman of the Defense Committee, German Bundestag

Agnès Pannier-Runacher
French Minister for Energy transition
Agnès Pannier-Runacher has been appointed Minister for Energy transition in May 2022.
She was before Minister Delegate for Industry, attached to the Minister of the Economy, Finance and the Recovery Bruno Le Maire between July 2020 and May 2022. She was before Deputy Minister to the Minister of Economy and Finance Bruno Le Maire, appointed in October 2018. Before joining the Government in 2018, she was Deputy Chief Executive Officer at Compagnie des Alpes (2013-18), a leading listed player in the European leisure industry and world leader in managing ski areas. Beforehand, Agnès was Customer Business Unit Director at Faurecia Interior Sustems (automotive industry) (2011-13), Executive Director at Fonds stratégique d'investissement (€16 bn AuM, €1.5 bn of investment / year, now BpiFrance; 2009-11), Deputy Director of Finance and Strategy at Caisse des Dépôts et Consignations (public financial institution, 2006-08) and chief of staff at Assistance Publique – Hopitaux de Paris (Paris Hospitals, €6 bn budget, staff of 93,000; 2003-06). She started her career at the French Ministry of Economy, Finance and Industry. She was a Board director and chairperson of audit committees of various industrial and financial companies between 2006 and 2018. She graduated from HEC and ENA civil service school. She holds CEMS Master's degreee (HEC-Köln-Universität).

Armin Papperger
Chairman of the Board, Rheinmetall AG

Hanno Pevkur
Minister for Defence, Estonia

Jeremy Rifkin
Author, economic and social theorist
Jeremy Rifkin is an American economic and social theorist, writer, public speaker, political advisor, and activist. Rifkin is the author of 21 bestselling books about the impact of scientific and technological changes on the economy, the workforce, society, and the environment. The books have been translated into more than 35 languages. His most recent books include the international bestsellers, The Green New Deal (2019), The Zero Marginal Cost Society (2014), The Third Industrial Revolution (2011), The Empathic Civilization (2010), The European Dream (2004), The Hydrogen Economy (2002), The Age of Access (2000), The Biotech Century (1998), and The End of Work (1995).
© Foundation of Economic Trends

Dr. Rolf Strauch
Chief Economist, European Stability Mechanism

Britta Susen
Head of "Public Health", German Medial Association

Prof. Dr. Thomas Südhof
Professor, Stanford University; Investigator, Howard Hughes Medical Institute; Nobel Laureate 2013

Marisol Touraine
Unitaid Board Chair, Former Minister of Health of France
After studying at the Ecole normale supérieure a degree in economics and social sciences, Marisol Touraine studied at the Institut d'études politiques of Paris and at the Harvard University in the United States. Advisor to the French Prime Minister from 1988 to 1991 on geostrategic issues, she became a member of the Conseil d'Etat in 1991. She then served at political positions at local level and within the French Parliament for several years before being appointed Minister of Social Affairs, Health and Women's Rights (2012-2017). Her support to authorize and ensure financial coverage for innovative preventive HIV treatments were particularly recognized at this position as well as her fight for the neutral cigarette pack, acknowledged by the WHO prize in 2016.
Mrs Touraine is now a senior member of the Conseil d'Etat and an international consultant for social policies. In June 2019, she was elected Chair of the Unitaid's Executive Board.

Sviatlana Tsikhanouskaya
Leader of democratic Belarus

François Villeroy de Galhau
Governor, Banque de France
François Villeroy de Galhau was born in Strasbourg on 24 February 1959 into a family with roots in Lorraine and Saarland. A former ENA student and Inspector of Finance, he joined the French Treasury in 1988 (Africa desk, then Europe desk) and subsequently became European advisor to the Minister of Finance and then Prime Minister (Pierre Bérégovoy) from 1990 to 1993. He went on to hold various positions at the French Treasury, before becoming financial advisor at the Permanent Representation of France in Brussels. From 1997 to 2000, he was chief of staff of the Minister of the Economy, Finance and Industry (Dominique Strauss-Kahn, then Christian Sautter). He was head of the French General Tax Directorate from 2000 to 2003. In 2003, he became the Chief Executive Officer of Cetelem, then headed BNP Paribas' retail banking activities in France (2008). François Villeroy de Galhau served as Chief Operating Officer of BNP Paribas group, in charge of domestic markets and corporate social responsibility from 1 December 2011 until 1 May 2015, when the French government entrusted him with an assignment on business investment financing. In September 2015, the then President of the French Republic, François Hollande, nominated him for the position of Governor of the Banque de France. After receiving the approval of the Parliament, he was appointed Governor of the Banque de France in the Council of Ministers on 30 September 2015 and took office on 1 November 2015 for a 6-year term. In October 2021, the President of the Republic Emmanuel Macron proposed that he be reappointed for a second term, a decision approved by the members of Parliament and then ratified by the Council of Ministers on 27 October 2021. François Villeroy de Galhau is a member of the Governing Council of the European Central Bank (ECB), and Chairman of the Autorité de contrôle prudentiel et de résolution (ACPR). In 2022, he was also appointed Chair of the Board of Directors of the Bank for International Settlements (BIS). He has notably published L'espérance d'un Européen (Odile Jacob, 2014) and Retrouver confiance en l'économie (Odile Jacob, 2021).

Johannes Wagner
Member of the Committee on Health, German Bundestag

Marina Weisband
Politician, Publisher, Psychologist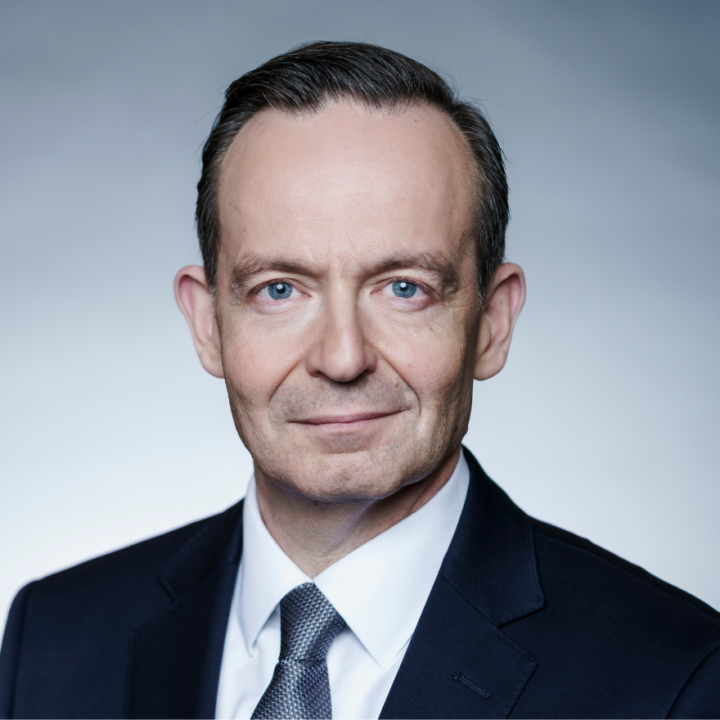 Dr. Volker Wissing
Federal Minister for Digital and Transport

Sonja Álvarez
Deputy Head of Politics, WirtschaftsWoche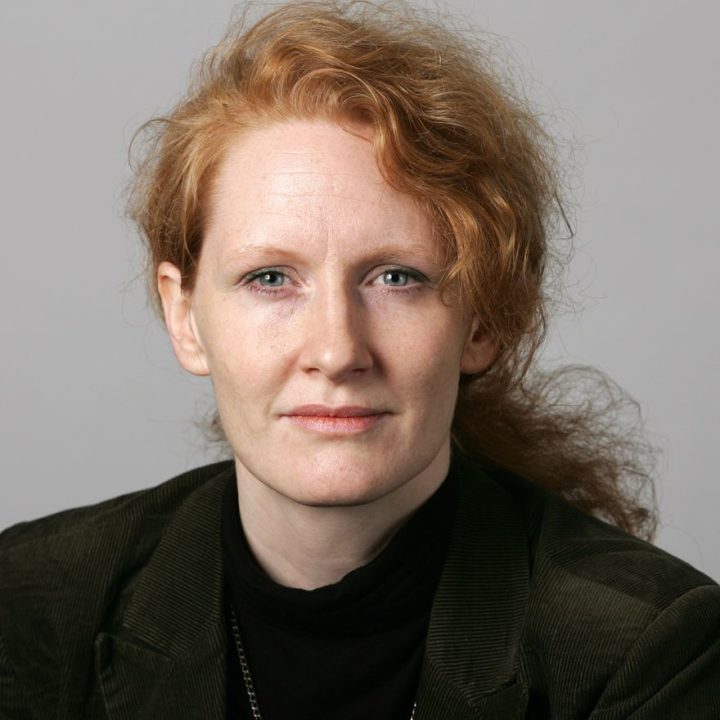 Nicole Bastian
Chief Foreign Editor, Handelsblatt

Dana Bethkenhagen
Deputy Editor-in-Chief, Tagesspiegel Background Health & eHealth

Mathias Brüggmann
International Correspondent, Handelsblatt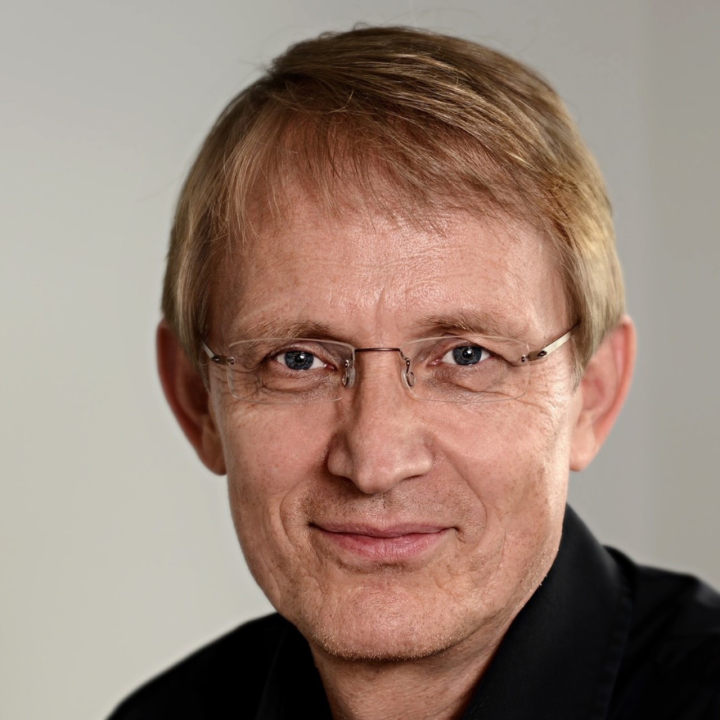 Stephan-Andreas Casdorff
Publisher, Tagesspiegel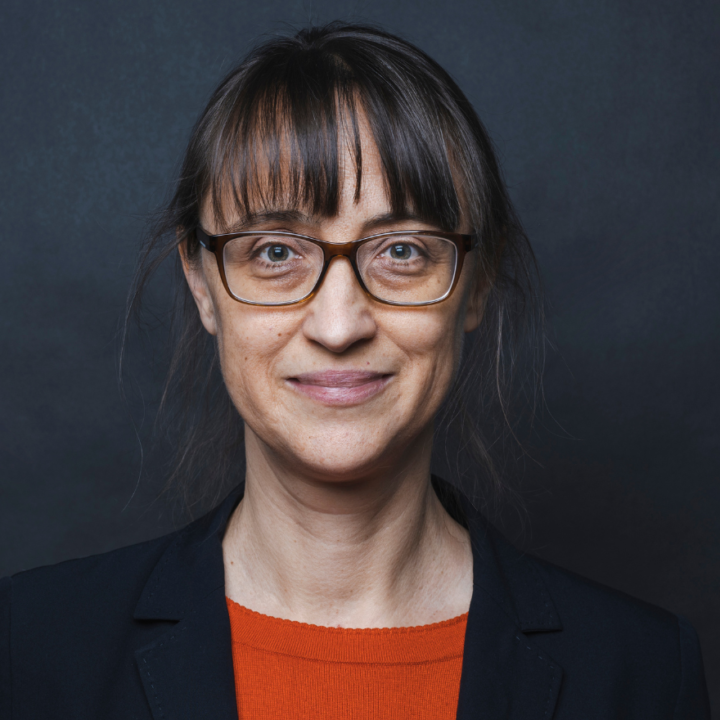 Ruth Ciesinger
Online Editor, Tagesspiegel
© Nassim Rad/Tagesspiegel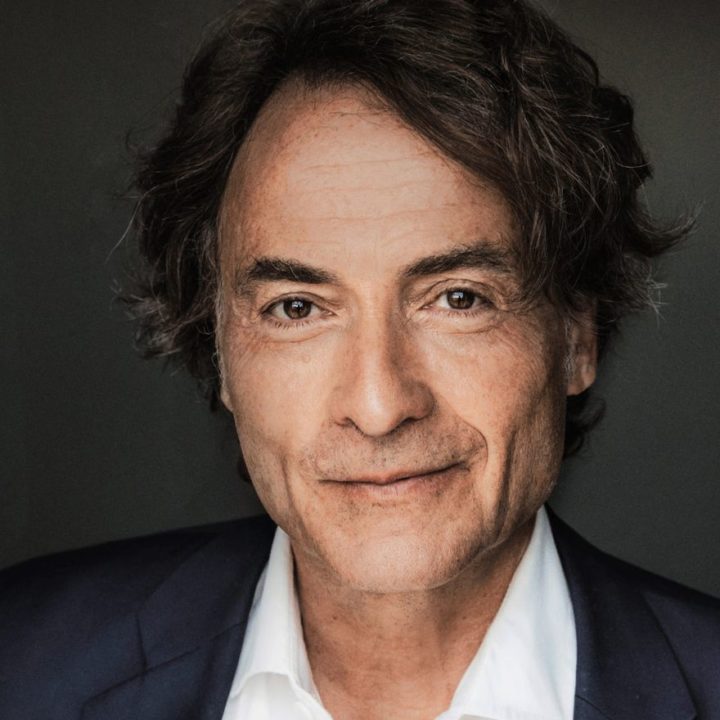 Giovanni di Lorenzo
Editor-in-Chief, DIE ZEIT
© Vera Tammen für DIE ZEIT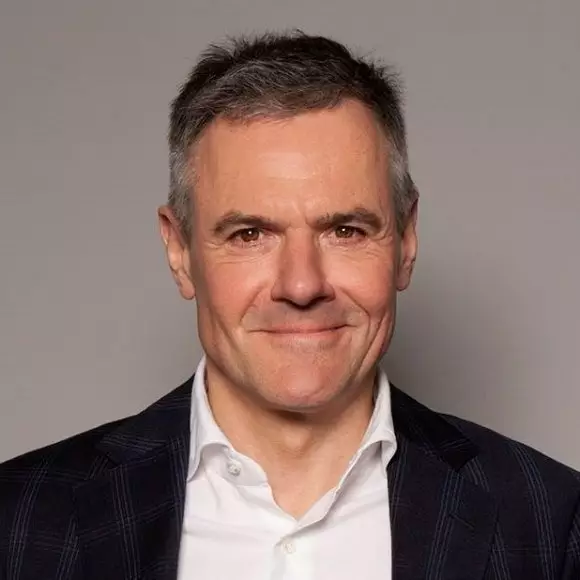 Dr. Rainer Esser
Managing Director, ZEIT Publishing Group
Dr. Rainer Esser studied law in Munich, Geneva and London. He continued his studies in the United States with a Master of Law at the University of Georgia before receiving his final degree in 1986. After graduating from the German School of Journalism (Deutsche Journalistenschule) in Munich, he worked as a lawyer for various law firms. Since 1989 he also holds a PhD in International Law of the University of Regensburg. From 1989 -92 he served as Editor in Chief at Bertelsmann International in Munich and eventually joined Munich-based Spotlight Publishing House (Spotlight, écoute, ECOS and ADESSO) as Managing Director. After serving as Managing Director of Main-Post Publishing House in Würzburg in the late nineties he started his current position as CEO of DIE ZEIT in 1999. In 2011, he also took on the role as Managing Director of DvH Medien GmbH.
© Vera-Tammen-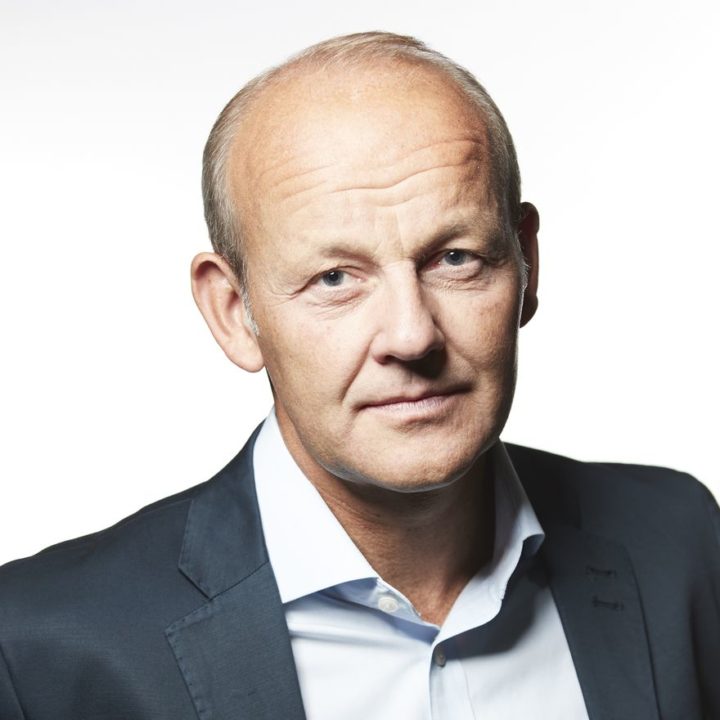 Malte Fischer
Chief Economist, WirtschaftsWoche
Malte Fischer studied economics at the Ruhr University in Bochum. He then worked as a researcher in the business cycle research department at the Kiel Institute for the World Economy. During this time he was involved in the reports of the economic research institutes on behalf of the German government. In his research he focused on the determinants of German foreign trade. He then switched to business journalism, first as an editor at the business news agency VWD, and from 1998 as editor of WirtschaftsWoche. In his work Malte Fischer focuses on the business cycle, monetary policy, macroeconomics and economic science. Since 2010 he is chief economist at WirtschaftsWoche.

Ileana Grabitz
Head of Politics, ZEIT ONLINE

Max Haerder
Head of the capital city office, WirtschaftsWoche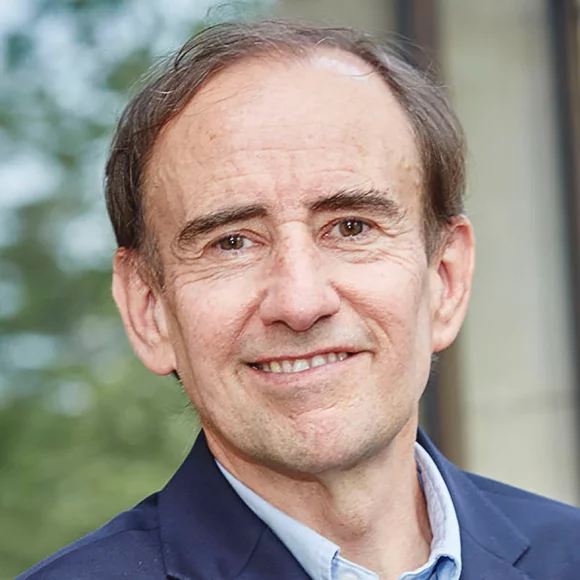 Dr. Uwe Jean Heuser
Green Editor, DIE ZEIT; Publisher, ZEIT für Unternehmer

Lenz Jacobsen
Political Editor, ZEIT ONLINE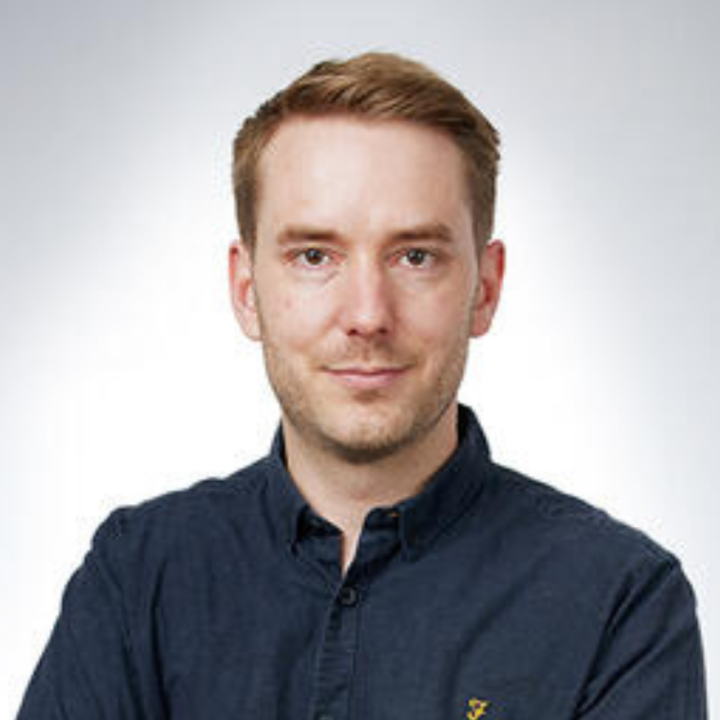 Jürgen Klöckner
Capital Correspondent, Handelsblatt

Kevin Knitterscheidt
Deputy Head of the Podcast, Live & Video Department, Handelsblatt

Thomas Kuhn
Editor Innovation & Digital, WirtschaftsWoche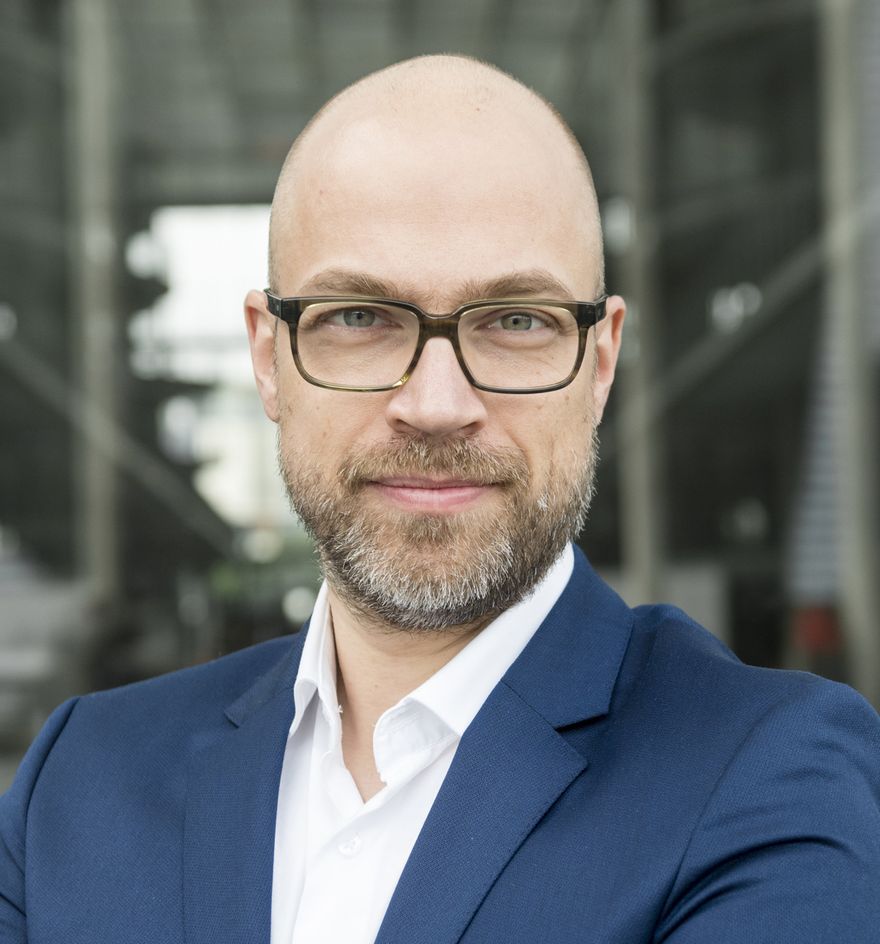 Sebastian Matthes
Editor-in-Chief, Handelsblatt
© Foto: Marc-Steffen Unger

Dr. Anna Sauerbrey
Foreign Affairs Coordinator, DIE ZEIT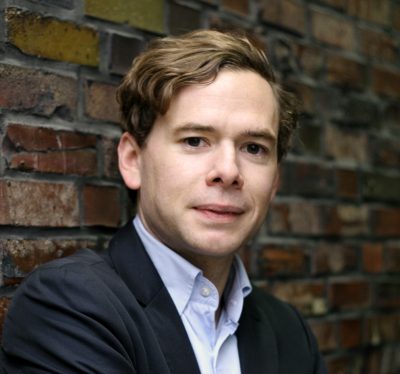 Mark Schieritz
Deputy Editor Politics, DIE ZEIT

Jakob Schlandt
Head of Background Energy & Climate, Tagesspiegel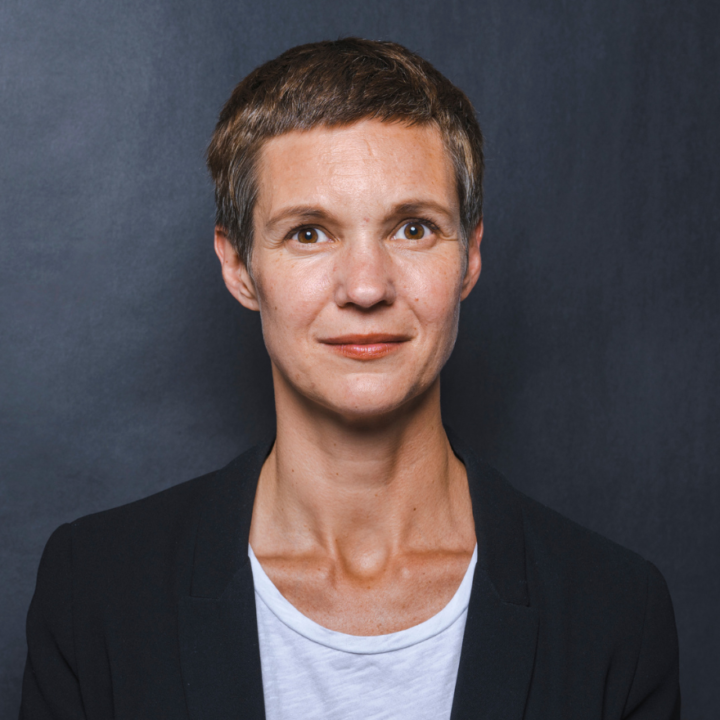 Miriam Schröder
Managing Editor, Tagesspiegel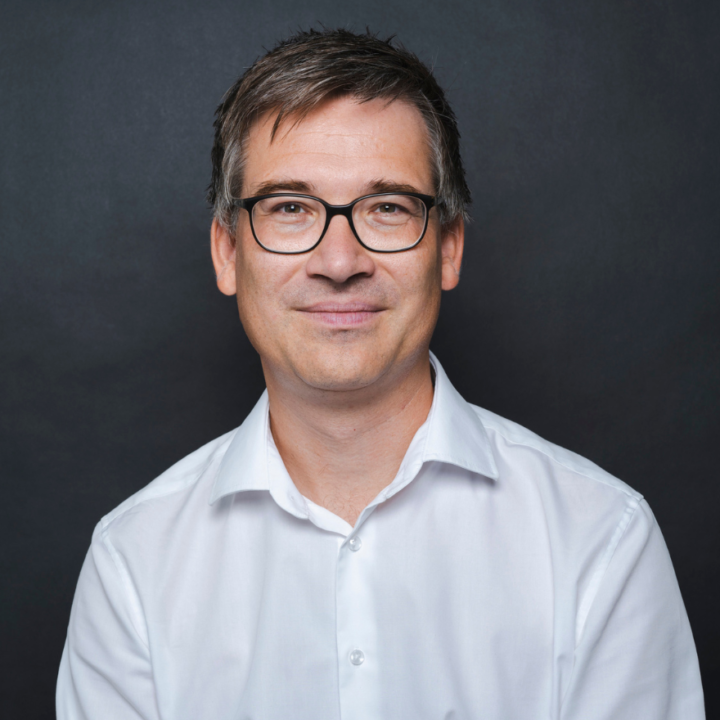 Christian Tretbar
Editor-in-Chief, Tagesspiegel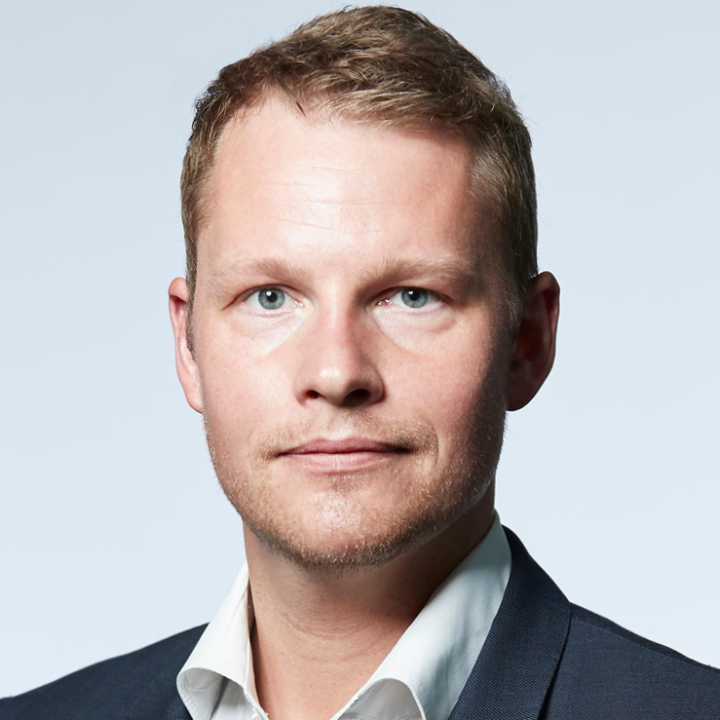 Gregor Waschinski
France correspondent, Handelsblatt
Gregor Waschinski has been the Handelsblatt's France correspondent since June 2021. Before that, he spent three years as a political correspondent in Berlin. Before Handelsblatt, he worked for the news agency AFP in Washington and Berlin. Trained at the German School of Journalism, studied political science and economics at Ludwig Maximilian University in Munich, master's degree in European studies at Sciences Po Paris.

Anja Wehler-Schöck
International Editor, Tagesspiegel
Anja Wehler-Schoeck is the International Editor at the German newspaper Tagesspiegel. Prior to that she served as editor-in-chief of IPG Journal, a debate forum for international and European policy. Previously, she worked as Political Counselor at the German Embassy in Washington, DC and headed the Amman office of the German Friedrich-Ebert-Stiftung as Country Director for Jordan and Iraq.
© Nassim Rad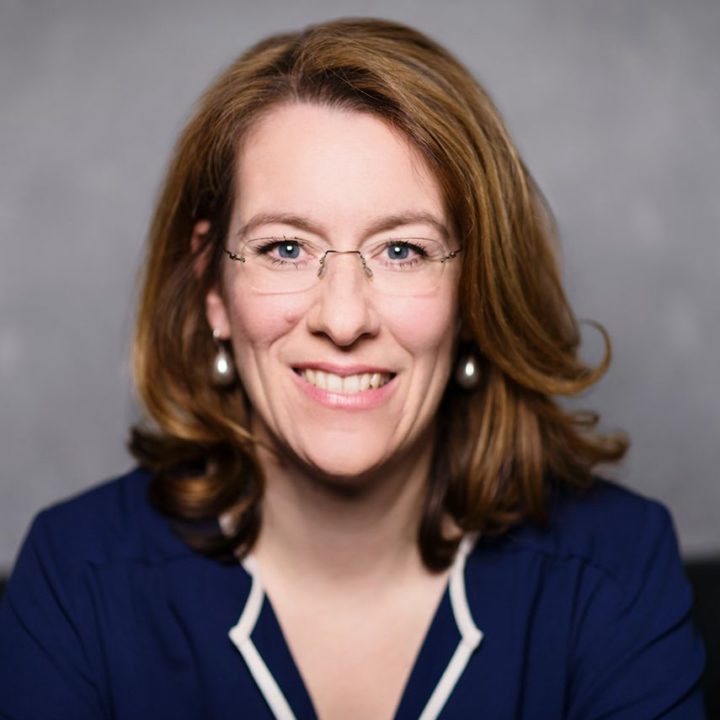 Silke Wettach
EU correspondent in Brussels, WirtschaftsWoche
---


























---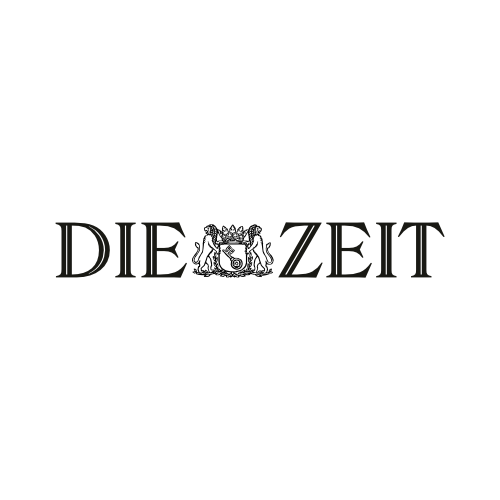 DIE ZEIT

Handelsblatt

Tagesspiegel

Wirtschaftswoche

Techniker Krankenkasse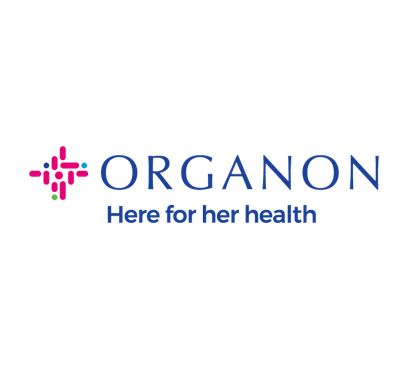 Organon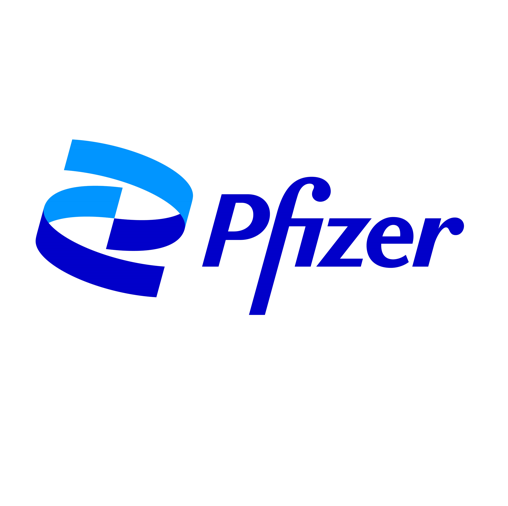 Pfizer

wilo
Fol­low us on So­ci­al Me­dia!