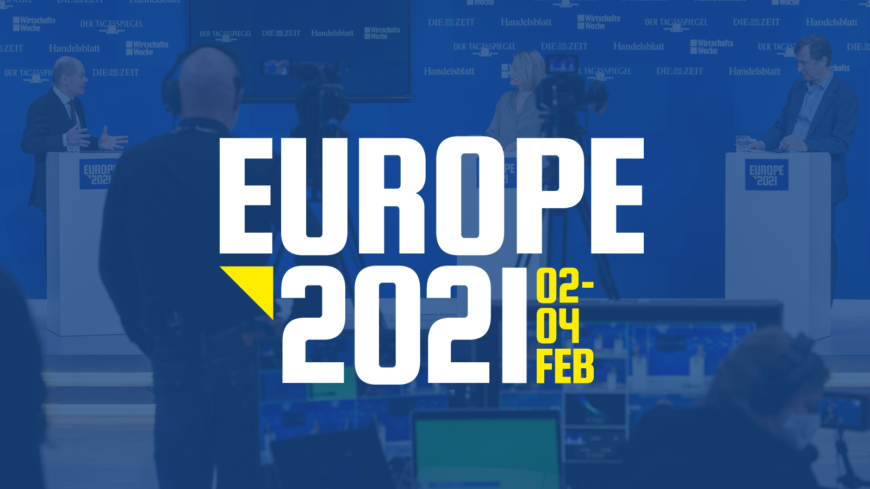 Germany's role in Europe in the year of the general election
For the first time, Der Tagesspiegel, DIE ZEIT, Handelsblatt and WirtschaftsWoche invited to a joint start of the year »Europe 2021« to discuss which homework we in Europe urgently need to tackle in the again challenging year 2021 – from strengthening democracy and digital sovereignty of the continent and a common European internal market until our climate protection goals are met in the year of the UN climate conference in Glasgow. All of this against the background of Brexit, a new opportunity for transatlantic relations under US President-elect Joe Biden, the further strengthening of China on the world stage and the general election in Germany. Thousands of viewers were there online when we discussed with leading decision-makers from business, science and politics how the European project can advance economically and socio-politically in 2021 and how it can maintain its position in the world.
The hashtag for the event is # Europe20XX.
The event was carried out by the Convent Society for Congresses and Event Management.
---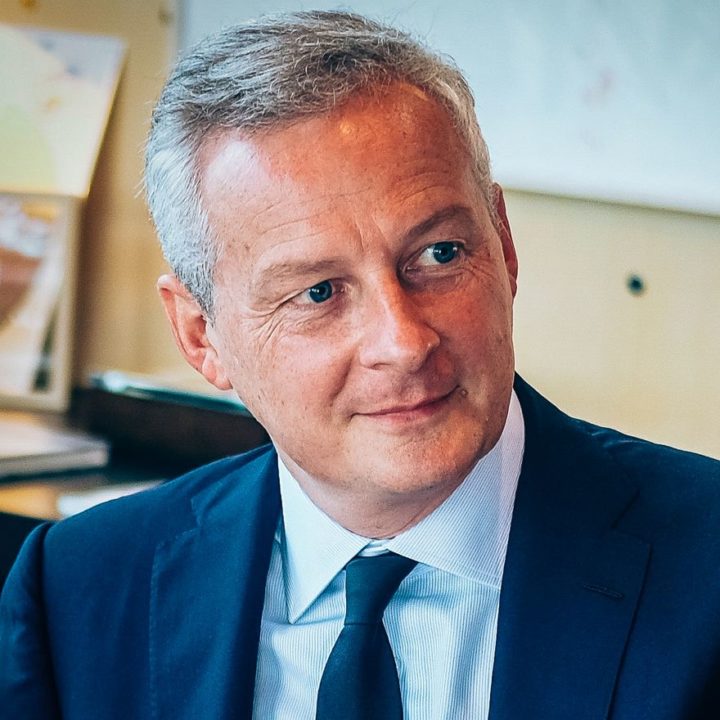 Bruno Le Maire
French Minister for the Economy, Finance and Recovery
Bruno Le Maire, who was born on 15 April 1969 in Neuilly-sur-Seine, is a French politician and diplomat.
He currently holds the position of Minister for the Economy, Finance and Recovery in Jean Castex's government under Emmanuel Macron's presidency.
An alumnus of the École normale supérieure, holder of a higher degree (agrégation) in French language and literature, graduate of Sciences Po Paris and former student at the École nationale d'administration (ENA), Bruno Le Maire began his career as Foreign Affairs Adviser at the Ministry of Foreign Affairs (known as the Quai d'Orsay). In 2002, he became Strategic Affairs Adviser to the Minister of Foreign Affairs followed by Adviser to the Minister of the Interior in 2004. In 2005, he joined Prime Minister Dominique de Villepin at Hôtel Matignon, first as an adviser and then as his Chief of Staff from 2006 to 2007.
In June 2007, he was elected as MP for the first constituency of the Eure département.
In December 2008, he was named Minister of State for European Affairs in François Fillon's government before being appointed Minister for Agriculture and Fisheries in June 2009. He held the latter position until May 2012.
In 2012, he was re-elected as MP for the Eure département.
In October 2012, he resigned from the foreign affairs advisers corps of the senior civil service.
In November 2014, he was candidate for the presidency of the UMP party and took part in the centre-right primary for the French presidential election in November 2016.
In 2017, he was re-elected as MP for the Eure département.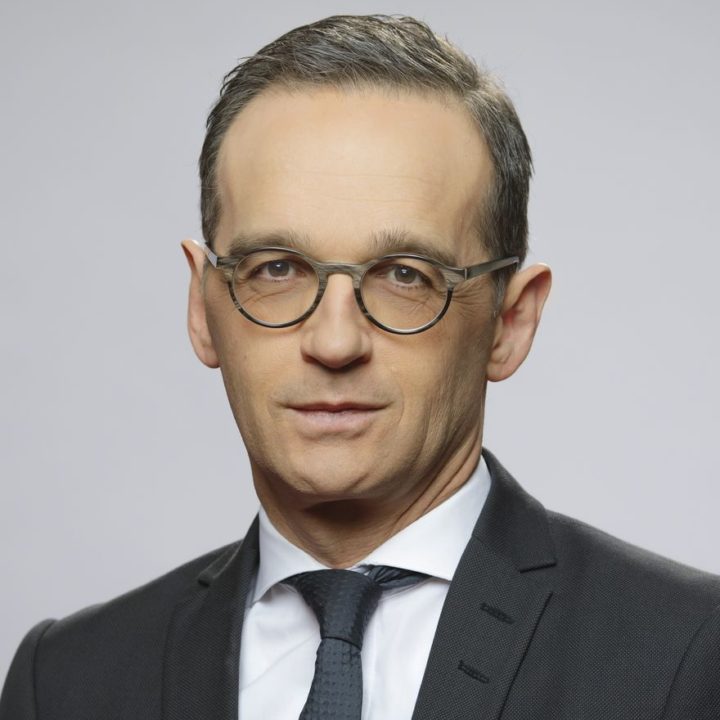 Heiko Maas
Federal Minister for Foreign Affairs
© Foto: Thomas Imo/ photothek.net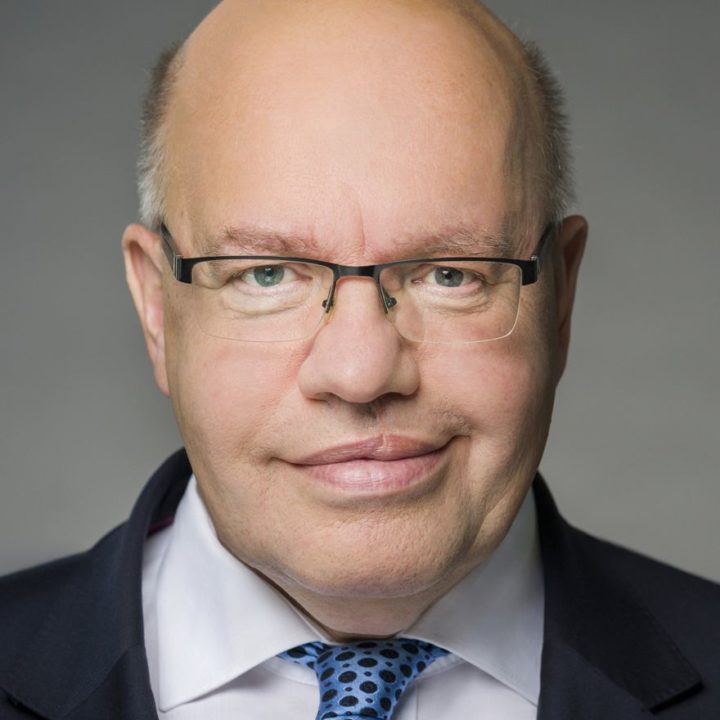 Peter Altmaier
German Federal Minister for Economic Affairs and Energy
Peter Altmaier is Federal Minister for Economic Affairs and Energy. From December 2013 until March 2018, he was Federal Minister in the Chancellor's Office and from October 2017 until March 2018, was acting Federal Minister of Finance. Prior to that, he was Federal Minister for the Environment, Nature Conservation and Nuclear Safety. Altmaier, who is a fully trained lawyer, has been a Member of the German Bundestag since 1994.
© Foto: BPA/Steffen Kugler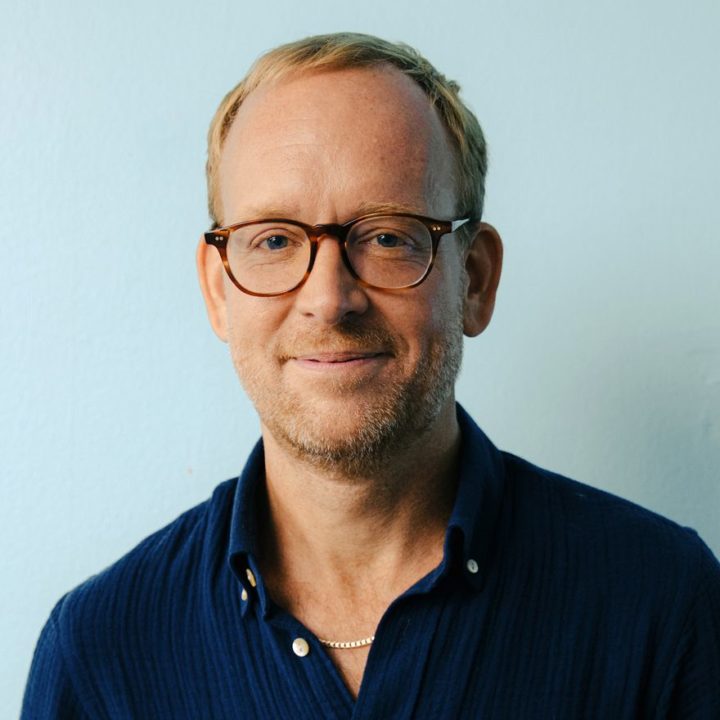 Christoph Amend
Editorial Director, ZEITmagazin; Editor, WELTKUNST
Christoph Amend, born in 1974, is the editor-in-chief of ZEITmagazin and publisher of ZEIT's art magazine "Weltkunst". ZEITmagazin's international issue, a bi-annual in English, was launched in 2013. In 2016 he launched ZEITmagazin MANN, a stand-alone men's magazine for the German market.
Before joining DIE ZEIT Amend was the editor of the sunday supplement of Berlin's daily "Der Tagesspiegel" and deputy editor of "Süddeutsche Zeitung jetzt-Magazin". For his book "Morgen tanzt die ganze Welt" ("Tomorrow the whole world will dance") he won the Hermann Hesse Junior book award in 2004. He's the co-publisher of the book "Die Grünen – Das Buch" ("The Green Party – The Book") which was published in 2011. In 2012 he wrote a memoir with German actress Iris Berben ("Ein Jahr – ein Leben").
© Foto: Diana Pfammatter für DIE ZEIT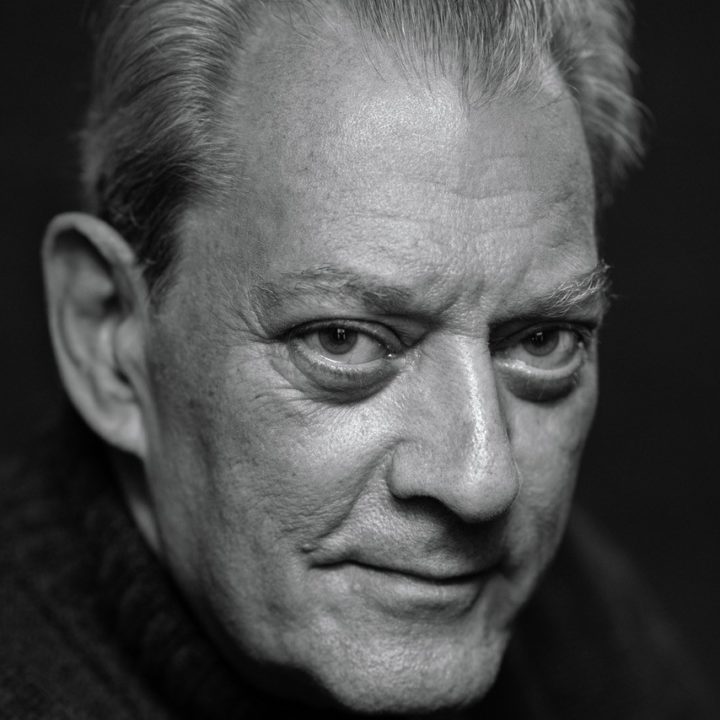 Paul Auster
Author
Paul Auster is the bestselling author of 4 3 2 1, Winter Journal, Sunset Park, Invisible, The Brooklyn Follies, The Book of Illusions, and The New York Trilogy, among many other works. In 2006 he was awarded the Prince of Asturias Prize for Literature. Among his other honors are the Prix Médicis étranger for Leviathan, the Independent Spirit Award for the screenplay of Smoke, and the Premio Napoli for Sunset Park. In 2012 he was the first recipient of the NYC Literary Honors in the category of Fiction. He has also been a finalist for the International IMPAC Dublin Literary Award (The Book of Illusions), the PEN/Faulkner Award for Fiction (The Music of Chance), and the Edgar Award (City of Glass). He is a member of the American Academy of Arts and Letters, the American Academy of Arts and Sciences, and a Commandeur de l'Ordre des Arts et des Lettres. His work has been translated into more than forty languages. He lives in Brooklyn, New York.
His latest book, Talking to Strangers, was published by Rowohlt.
© Foto: Spencer Ostrander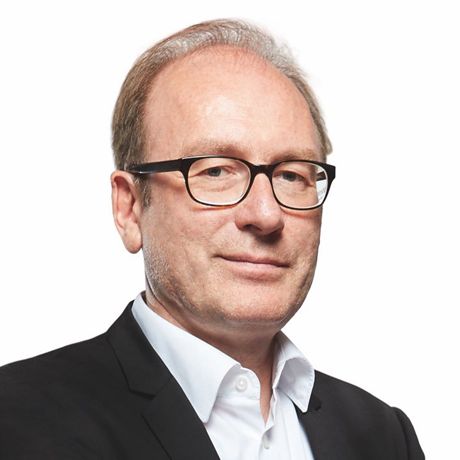 Beat Balzli
Editor-in-Chief, WirtschaftsWoche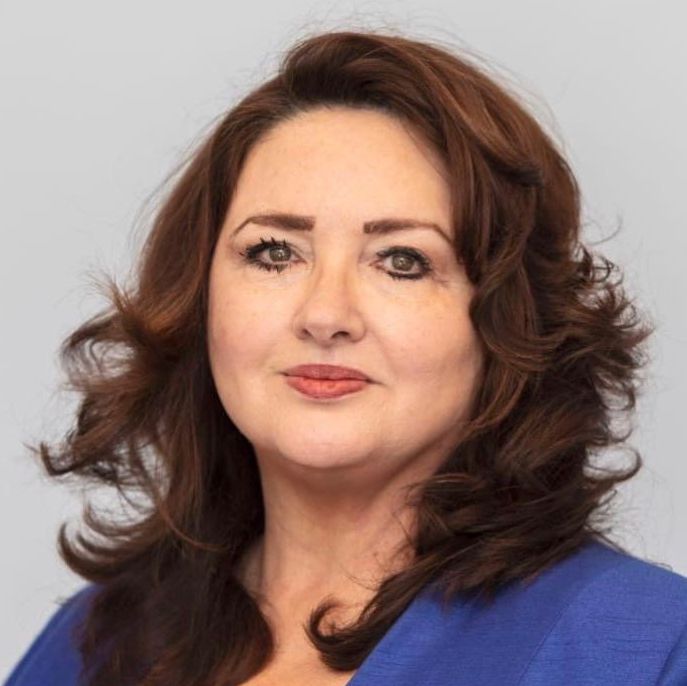 Helena Dalli
EU Commissioner for Equality
Helena Dalli is the first EU Commissioner for Equality since December 2019. Her role is to deliver on the Union of Equality chapter within the Political Guidelines of President von der Leyen, by strengthening Europe's commitment to equality and inclusion in all of its senses.
Prior to taking her role as Commissioner, Dalli held various political roles in Malta including Member of Parliament (1996 to 2019), Minister for European Affairs and Equality (2017 to 2019), and Minister for Social Dialogue, Consumer Affairs and Civil Liberties (2013-2017). She was also opposition Shadow Minister for public administration, equality, public broadcasting and national investments (1998-2013) and Junior Minister for Women's Rights in the Office of Prime Minister (1996-1998). Dalli holds a PhD in Political Sociology from the University of Nottingham, and lectured in Economic and Political Sociology, Public Policy, and Sociology of Law at the University of Malta.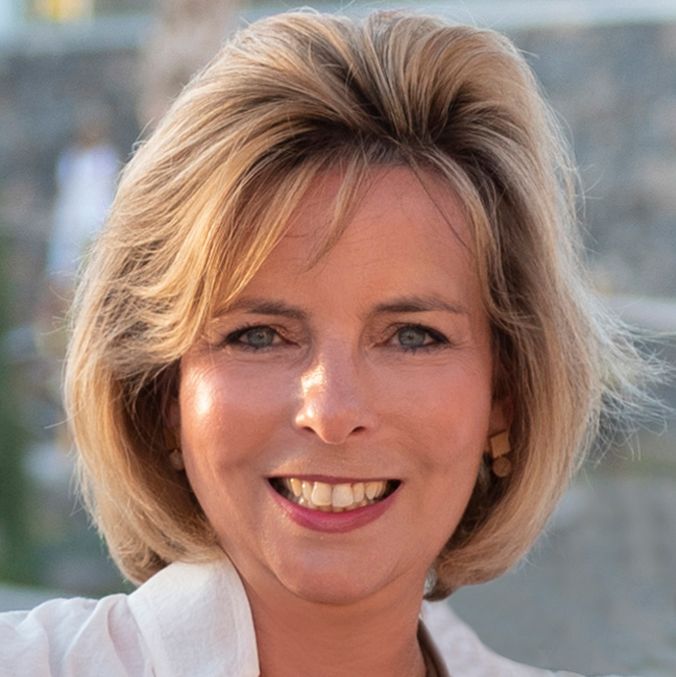 Angelika Gifford
Vice President Central Europe, Facebook Inc.; Multi Supervisory Board Member
Since January 2020, Angie Gifford has been serving as Facebook's Vice President for Central Europe. In this role, she is responsible for the business development of Facebook's platforms including Facebook, WhatsApp, Instagram and Messenger in 34 countries, including Germany, Austria, Switzerland, the Benelux region as well as Eastern Europe, among others Russia. Prior to joining Facebook, Angie was managing director at Hewlett-Packard (HP) until the end of 2018, overseeing the software and digitization business in the German-speaking region. Previously, she worked for Microsoft for over 20 years, serving in different senior management positions in Germany and abroad, among others as board member of Microsoft Germany. In 2009, an independent organization honored Angie as "businesswoman of the year". The leading German business publication "manager magazin" voted her one of the 100 most influential businesswomen in Germany. Angie also serves as a member of the board of the German-American non-profit association "Atlantik-Brücke" and is part of the corporate supervisory boards of Thyssenkrupp and TUI in Germany.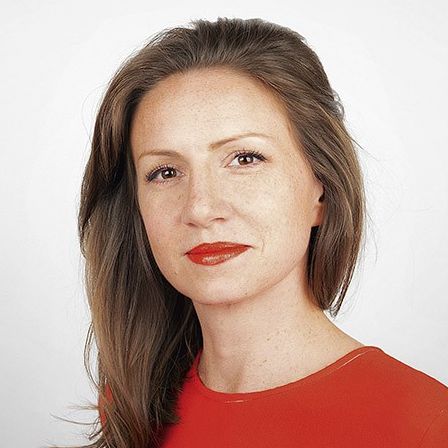 Ina Karabasz
Editor and Head of Journalism Live, Handelsblatt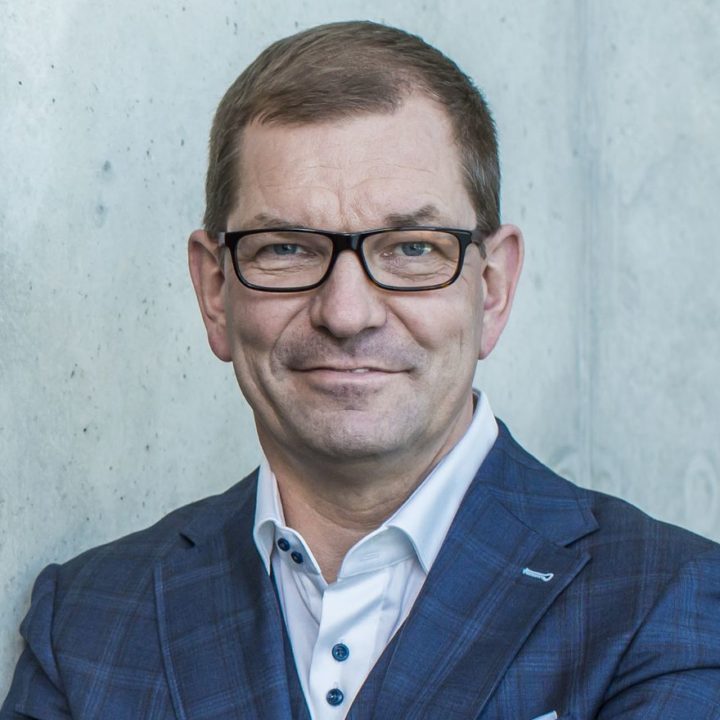 Markus Duesmann
Chairman of the Board of Management / Board of Management Member for Technical Development and Product Lines, AUDI AG
Markus Duesmann was born on June 23, 1969 in Heek, North Rhine-Westphalia. With a degree in engineering from Steinfurt University of Applied Sciences, he began his career in 1992 as a design engineer at Mercedes-Benz. In 1995, he moved to FEV GmbH, where he led the engine mechanics division. In 2004, he was appointed main department manager for new diesel engines at DaimlerChrysler AG, and, in 2005, head of Formula 1 development at Mercedes-Benz in Brixworth (UK). In 2007, he moved to BMW AG, where he was designated Board of Management Member for Purchasing and Supplier Network in 2016.
Marco Philippi
Head of procurement strategy, AUDI AG
In April 2020, he became CEO of AUDI AG and assumed Board of Management responsibility for VW Group Research and Development. Besides, he is responsible for Audi's China business and the Technical Development and Product Lines at AUDI AG.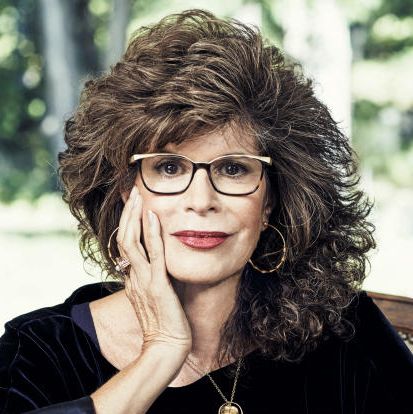 Shoshana Zuboff
Charles Edward Wilson Professor Emerita, Harvard Business School
Scholar, writer, and activist Shoshana Zuboff is the author of three major books, each of which signaled the start of a new epoch in technological society. Her recent masterwork, The Age of Surveillance Capitalism, has been hailed as the tech industry's Silent Spring and the Das Kapital of the 21st Century. Zuboff is the Charles Edward Wilson Professor Emerita at Harvard Business School.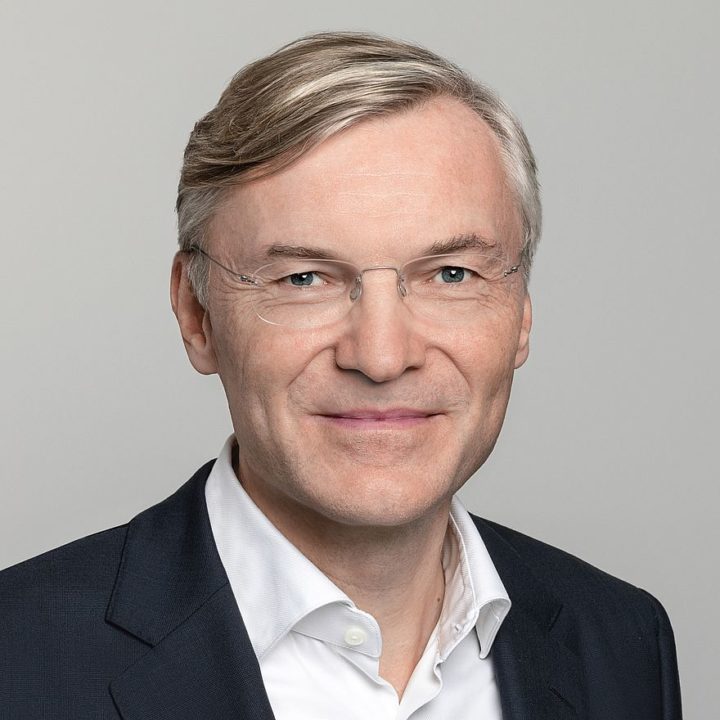 Wolf-Henning Scheider
Chief Executive Officer, ZF Group
After his graduation in 1987, Wolf-Henning Scheider began his professional career at Robert Bosch GmbH. Until 2010, he worked in different positions at Bosch Group, amongst others as CEO of the Car Multimedia Division and the Gasoline Systems Division. Afterwards, he was appointed as Member of the Board of Management at Robert Bosch GmbH and effective in July 2013 he took over the overall responsibility for the activities of the Automotive Group.
In 2015, he took over the position of Chairman of the Management Board and CEO of the MAHLE Group. Wolf-Henning Scheider is Chief Executive Officer of ZF Friedrichshafen AG since February 2018 and thus responsible for Corporate Research & Development, Corporate Development, Corporate Communications, Sales and Executive Management Group.
© ZF Wolf-Henning Scheider CEO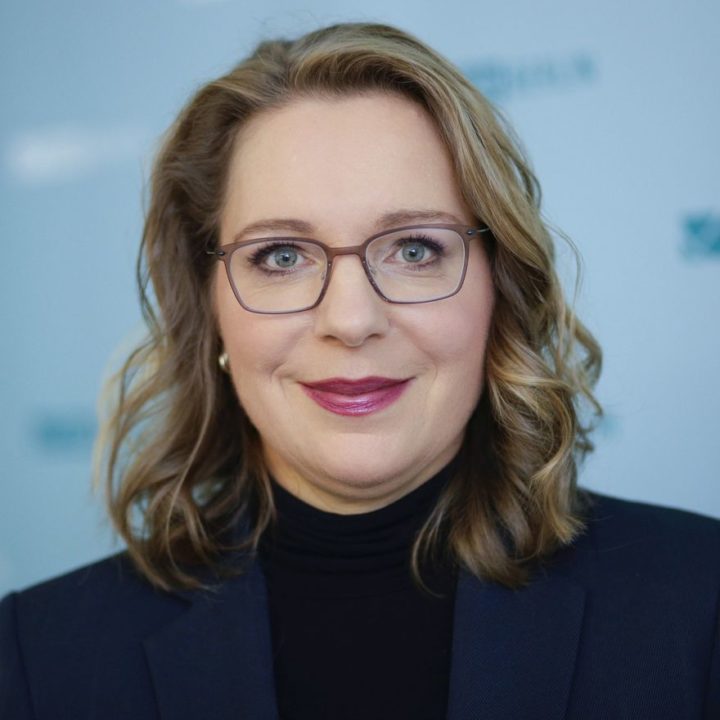 Prof. Dr. Claudia Kemfert
Head of the Energy, Transport, Environment Department, German Institute for Economic Research (DIW Berlin)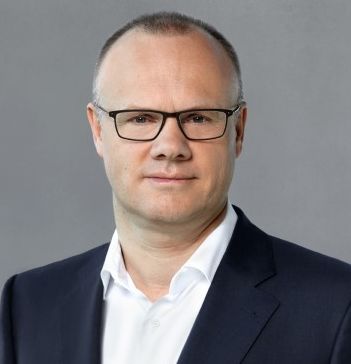 Dr. Robert Mayr
CEO, DATEV eG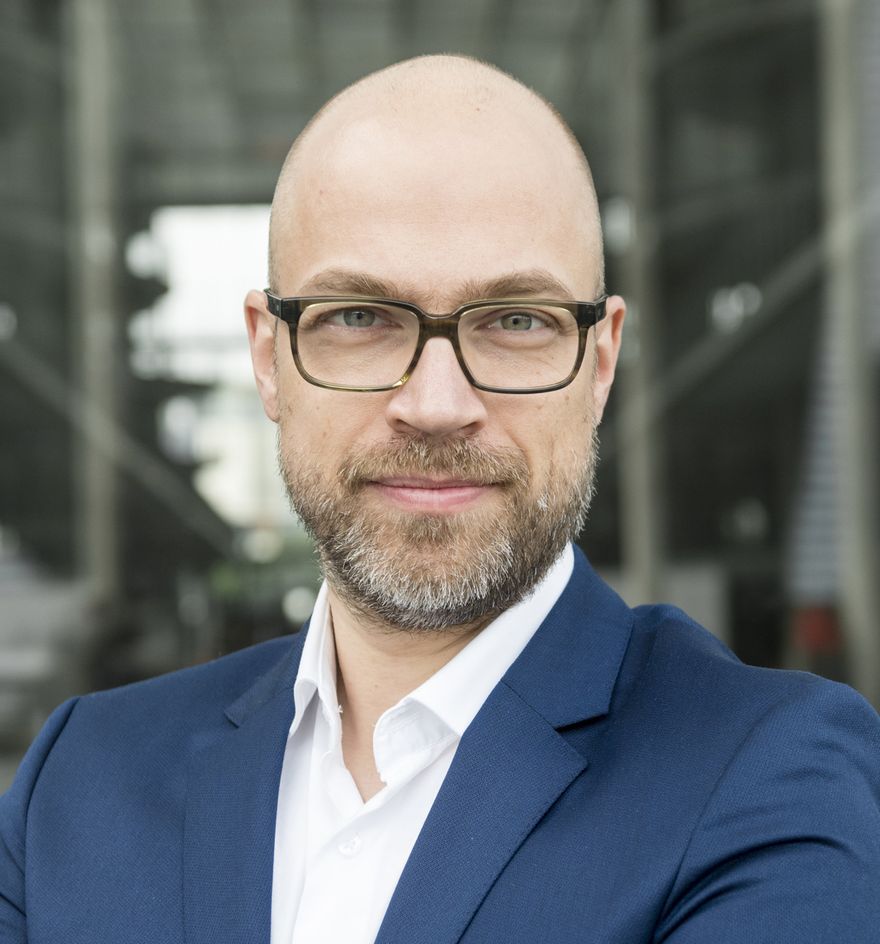 Sebastian Matthes
Editor-in-Chief, Handelsblatt
© Foto: Marc-Steffen Unger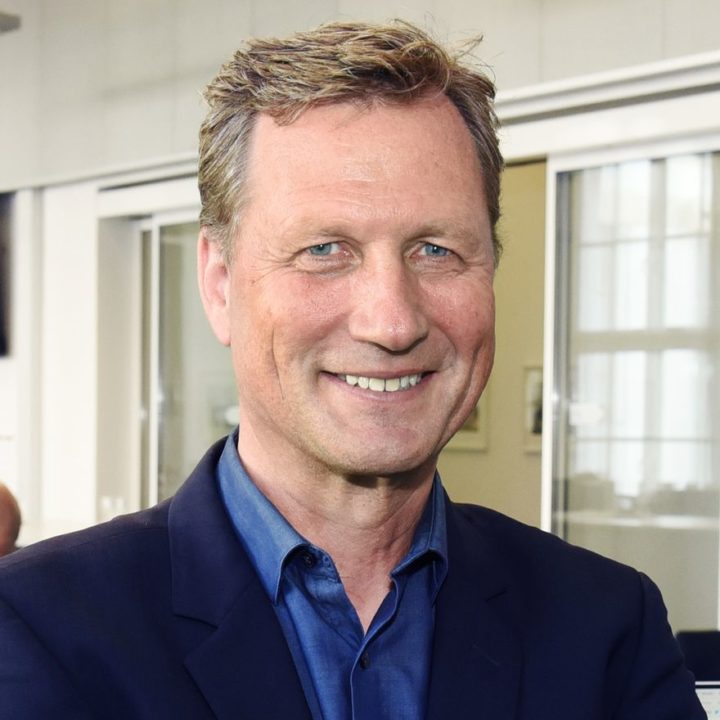 Mathias Müller von Blumencron
Editor-in-Chief, Tagesspiegel
© Foto: Kitty Kleist-Heinrich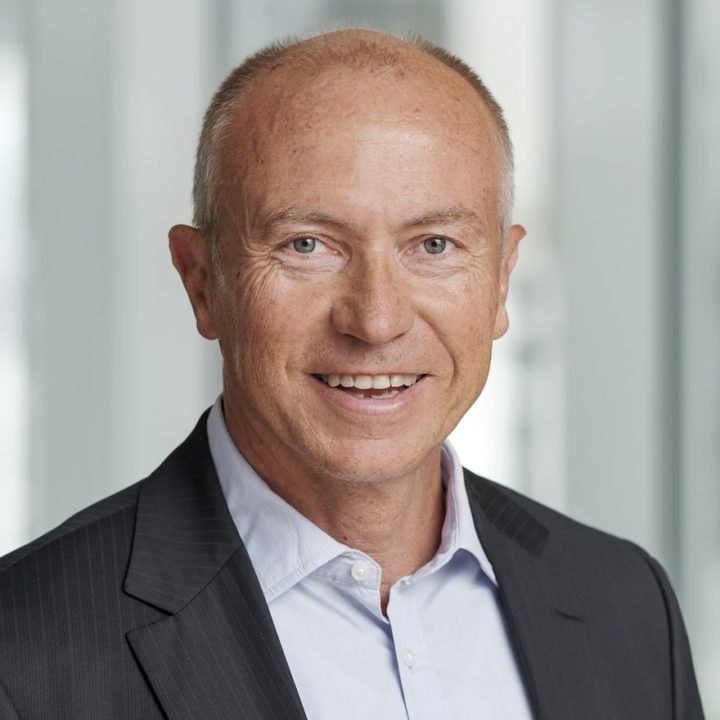 Christian Rynning-Tønnesen
President and CEO, Statkraft
Christian Rynning-Tønnesen has been the CEO of Statkraft since 2010 and has previously held various positions in the company's top management from 1992-2005. Statkraft is a leading company in hydropower internationally and Europe's largest generator of renewable energy. Rynning-Tønnesen holds a Master of Science from the Norwegian Institute of Science and Technology and has previously worked with SINTEF, Esso Norge, McKinsey and from 2005-2010 as CFO and CEO in Norske Skog. He is actively engaged in energy and climate related topics.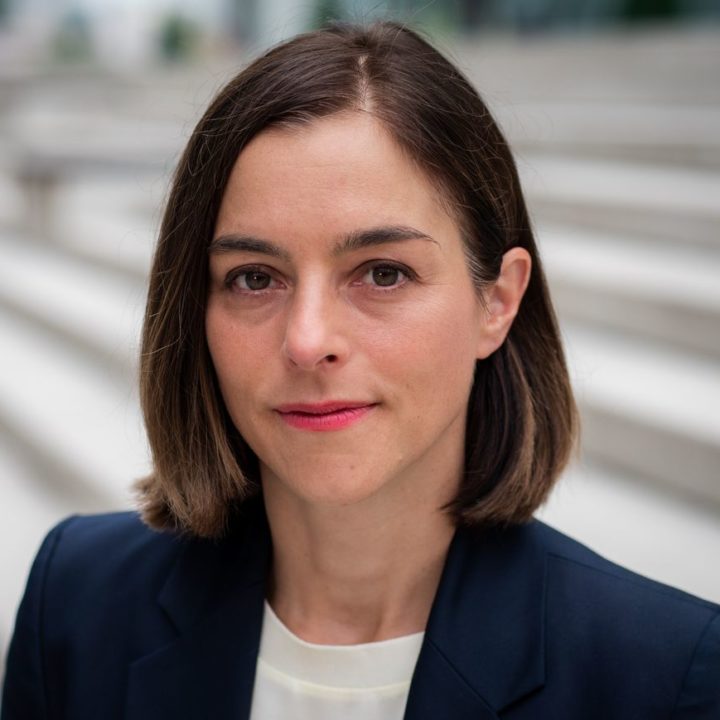 Dr. Anna Sauerbrey
Deputy Editor-in-Chief, Der Tagesspiegel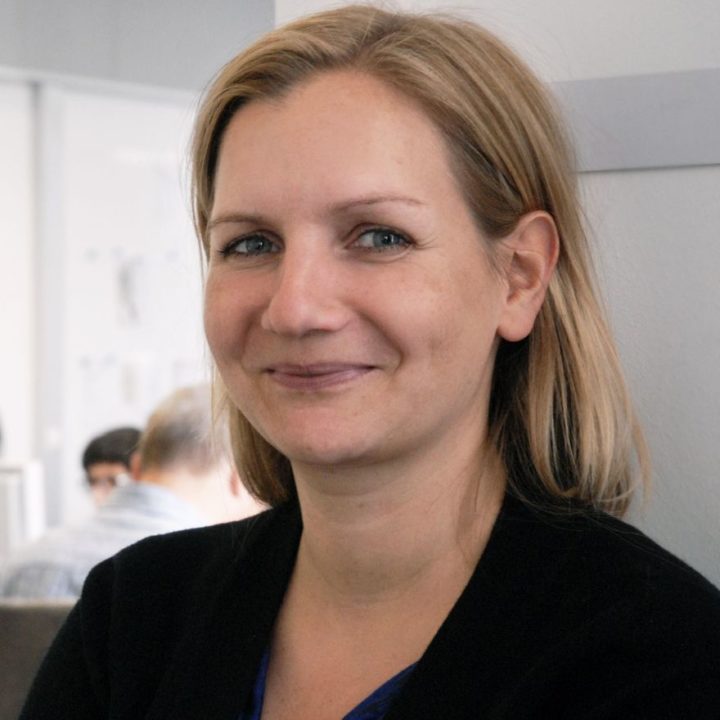 Juliane Schäuble
US correspondent, Der Tagesspiegel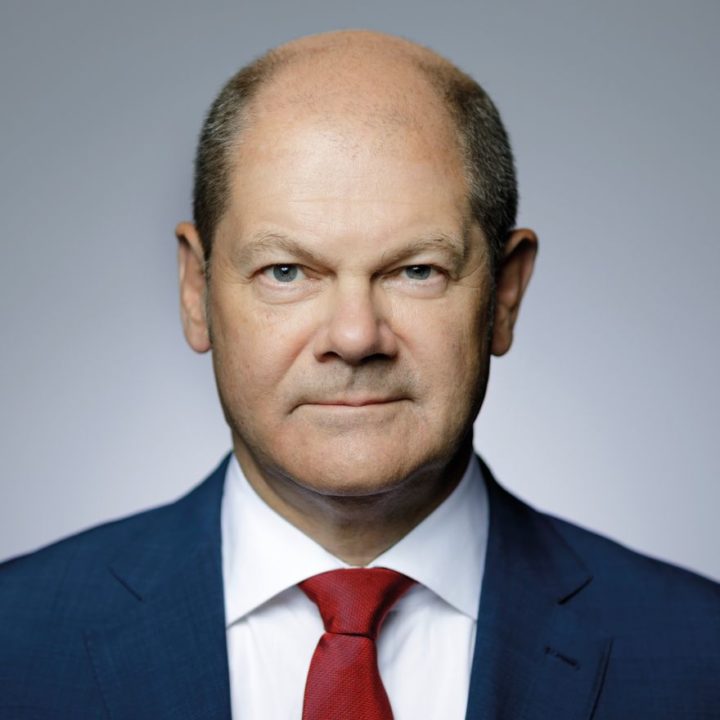 Olaf Scholz
Federal Minister of Finance / Vice Chancellor, Germany
© Foto: Bundesministerium der Finanzen / Photothek / Thomas Koehler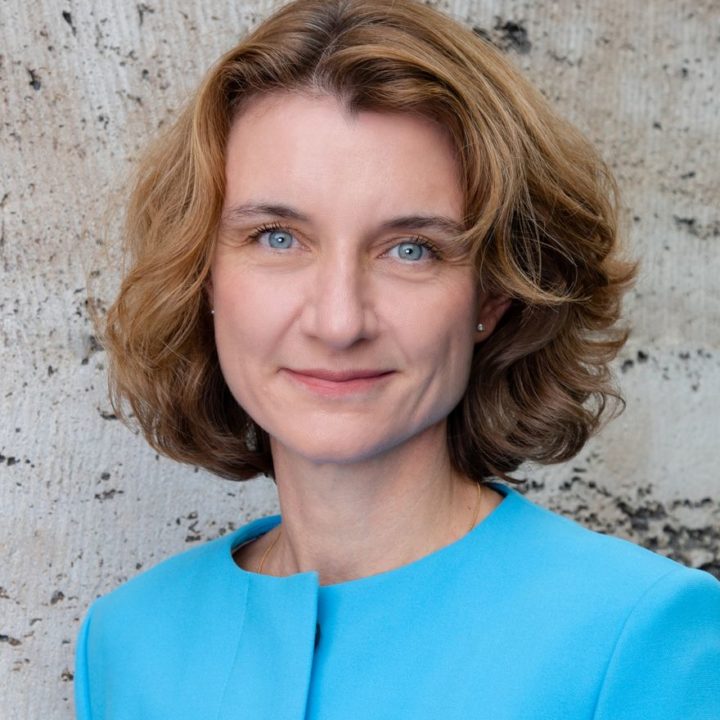 Dr. Daniela Schwarzer
Director, Deutsche Gesellschaft für Auswärtige Politik e.V.
Pieter van der Does
CEO & Co-Founder, Adyen
A leading expert with over 15 years experience in the payments industry, Pieter van der Does co-founded Adyen in 2006, growing from a startup into a global operation, averaging double-digit annual growth since 2007.
Adyen has been chosen by some of the world's largest merchants (including Facebook, Uber, Spotify, L'Oreal, and eBay) as their preferred omni-channel payment processing partner and acquirer. As CEO, Pieter continues to build his team and the company to be the center of international commerce.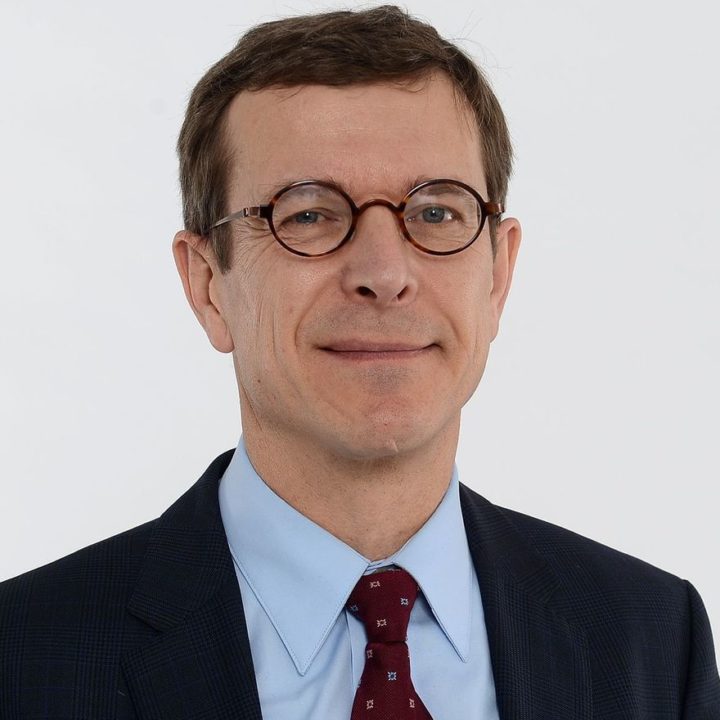 Christoph von Marschall
Diplomatic correspondent for the editorial board, Der Tagesspiegel
© Christoph von Marschall, Geschäftsführender Redakteur des Tagesspiegels Foto: Mike Wolff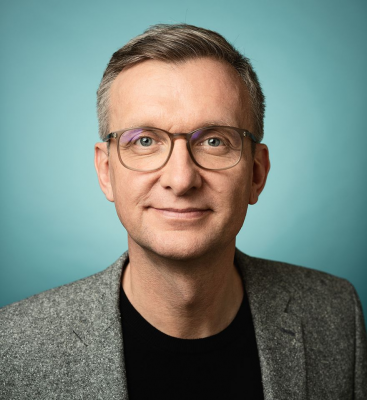 Jochen Wegner
Editor-in-Chief, ZEIT ONLINE; Member of the editorial board, DIE ZEIT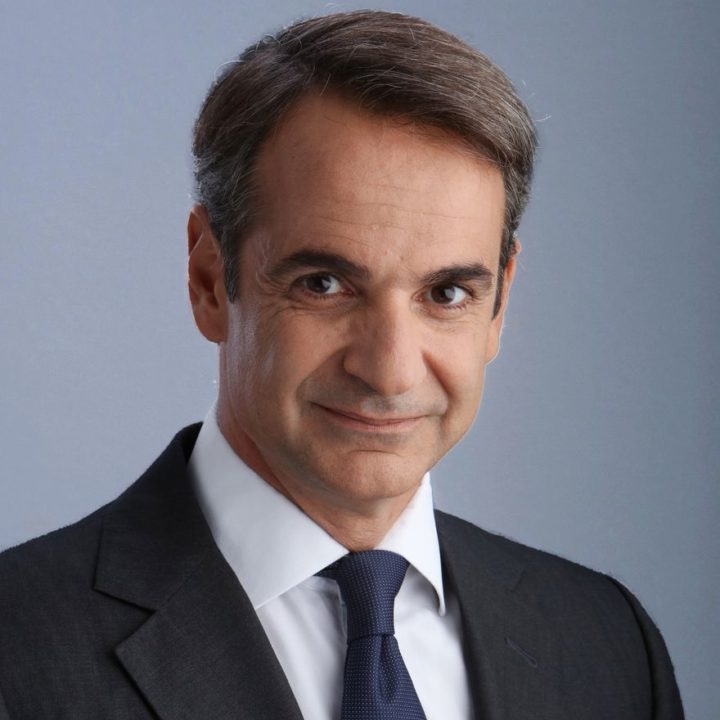 Kyriakos Mitsotakis
Prime Minister, Greece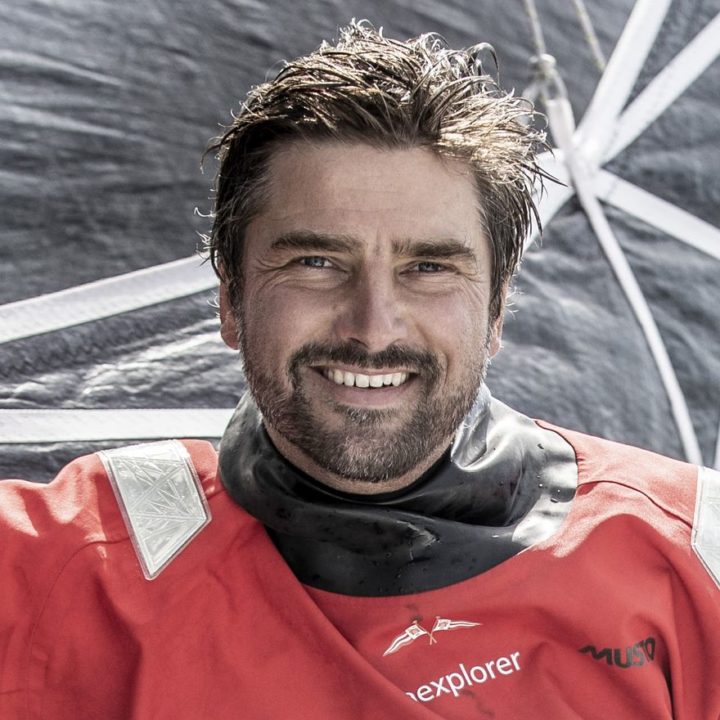 Boris Herrmann
Co-Founder, Malizia
Boris Herrmann is a professional offshore sailor, his career started in 2001 when he was the youngest (and only German) participant in the Mini Transat race, a single-handed yacht race across the Atlantic. Since then he has competed in many offshore races and has circumnavigated the world 3 times. The Southern Ocean holds few secrets for him anymore, after a Barcelona World Race, an attempt in the Jules Verne Trophy alongside Francis Joyon, and a Class40 race round-the-world….
On 8th November 2020 Boris set off on the solo non-stop around the world race in the Vendee Globe. The race lasts nearly 3 months, with the rules prohibiting any outside assistance. The competitors have sailed through the Southern Ocean in the toughest conditions in the world at 40 miles an hour.
Boris Herrmann's goal is far from just becoming the first German sailor to take the start of the Vendée Globe. Sitting in second place now, he has demonstrated that he is a serious contender among the peloton of serious outsiders, those who could seek the top positions at the finish in Les Sables d'Olonne next week. Boris is sailing on Seaexplorer – Yacht Club de Monaco and is sponsored by two main partners the Yacht Club de Monaco and Kuehne & Nagel.
However, Boris Herrmann's project doesn't end there: aboard Seaexplorer – Yacht Club de Monaco the German navigator carries a SubCtech ocean sensor whilst sailing through the remote Southern Ocean. This laboratory measures ocean CO2, PH, salinity and water temperature, in partnership with the Max Planck institute for Meteorology, Geomar, Kiel and Ifremer this data is used around the world. These twofold sporting and scientific challenges are very important to Boris, especially as he defines himself as a committed activist for the environment. Through the award winning Malizia Ocean Challenge, the team also educates children around the world about ocean and climate change, setting an example for future generations who are also part of his campaign for the Vendée Globe 2020.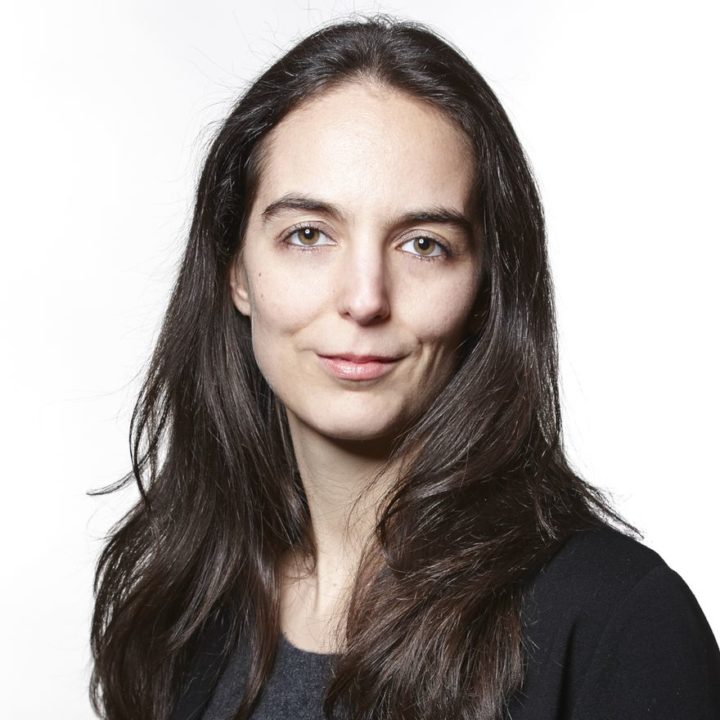 Kristin Rau
Deputy Head of Innovation and Success Ressort, WirtschaftsWoche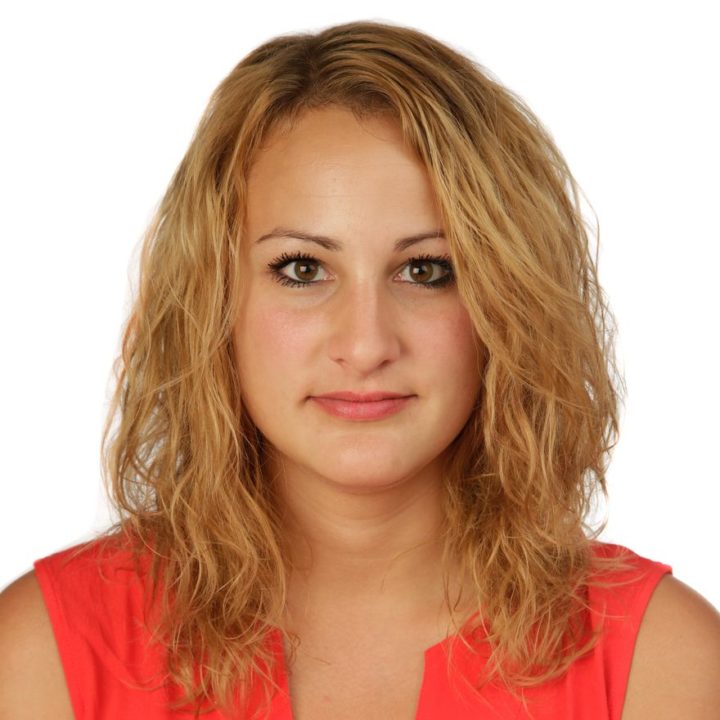 Kathrin Witsch
Editor, Handelsblatt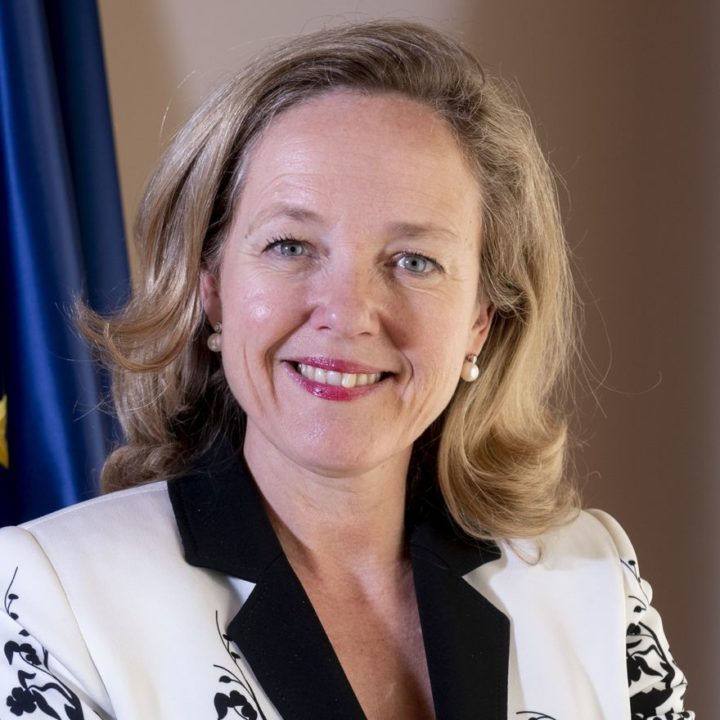 Nadia Calviño
Vice-President and Minister for Economy and Digitalization, Spain
Nadia Calviño, Vice-President and Minister for Economy and Digitalization since June 2020, holds a degree in Economics (1991) from the Universidad Complutense deMadrid (Spain) and a degree in Law (2001) fromthe Universidad Nacional de Educación a Distancia (UNED). In 1994, she joined the Spanish public administration as member of the corps of State Economist and Trade Experts (Técnicos Comerciales y Economistas del Estado). Since 2018, Vice-President Calviño wasMinister for Economy and Business and from2014 to 2018, she was the Director General in charge of the Budget within the EU Commission. Previously, she held other senior management positions in the European Commission: Deputy Director General with a special responsibility for Financial Services and Deputy Director General in the Directorate General for Competition with special responsibility for Mergers and Antitrust (including cartels). Before joining the European Commission in September 2006, she was a civil servant in Spain (Técnico Comercial y Economista del Estado) where she worked in theMinistry for Economy. She held different positions in the areas of foreign trade, macroeconomic analysis and forecasting, economic policy and competition. Senior roles included Deputy Director General for Legal Affairs, Deputy Director General for Mergers and Director General for Competition. Minister Calviño lectured at the Faculty of Economics at the Universidad Complutense of Madrid. She also published a large number of articles on matters within her purview and awarded the 2012 Women's Leadership Awards by the Aliter Business School and the 2007 Public Sector Lawyer of the Year by the Iberian Lawyer magazine.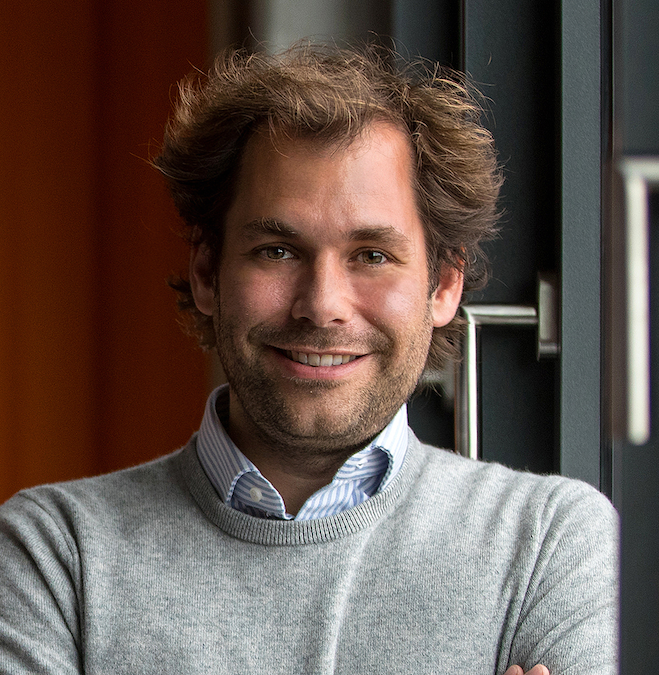 David Nothacker
Co-Founder and CEO, sennder
David Nothacker is the co-founder and CEO of sennder. He is in charge of leading the company's strategy and long-term vision. David started his career at strategic consulting firm Roland Berger and co-founded 'Smiling Box' in 2014. During his MBA studies at INSEAD in Fontainebleau, David co-founded sennder. Whilst pivoting the original business model, he joined forces with Nicolaus Schefenacker and Julius Köhler, who he knew from Roland Berger.
Since founding sennder in 2015, the company has grown into Europe's leading digital road freight forwarder and will move over 1 million truckloads this year. Headquartered in Berlin, Germany, sennder has 800 employees and is represented in 7 markets throughout Europe. To date, the business has raised over $260m from leading global investors, including Accel, Lakestar, HV Capital, Project A and Scania
David Nothacker originally hails from the Italian-speaking part of Switzerland. He holds a Bachelor in Economics & Management from the University of Bocconi, a Master's degree in Management from London School of Economics (LSE) and International Management from ESADE Business School, as well as an MBA from INSEAD in France.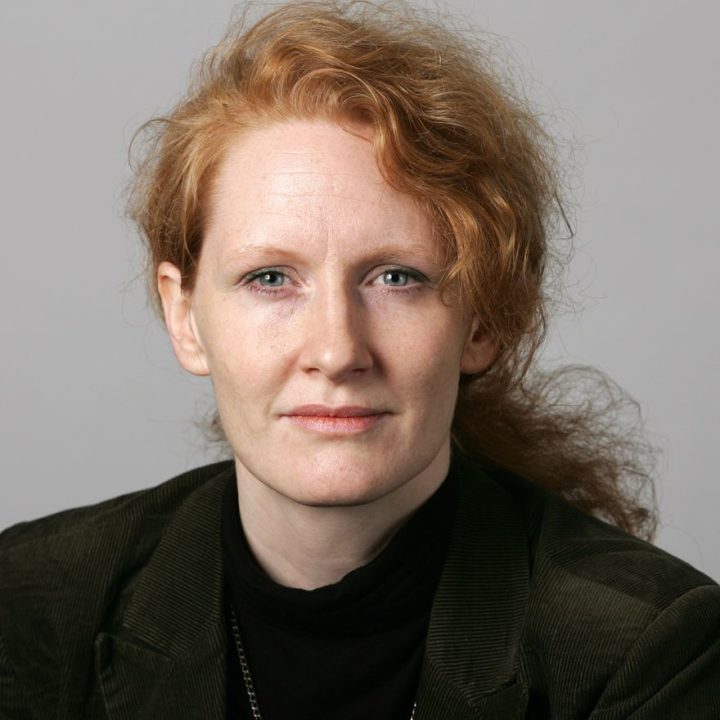 Nicole Bastian
Chief Foreign Editor, Handelsblatt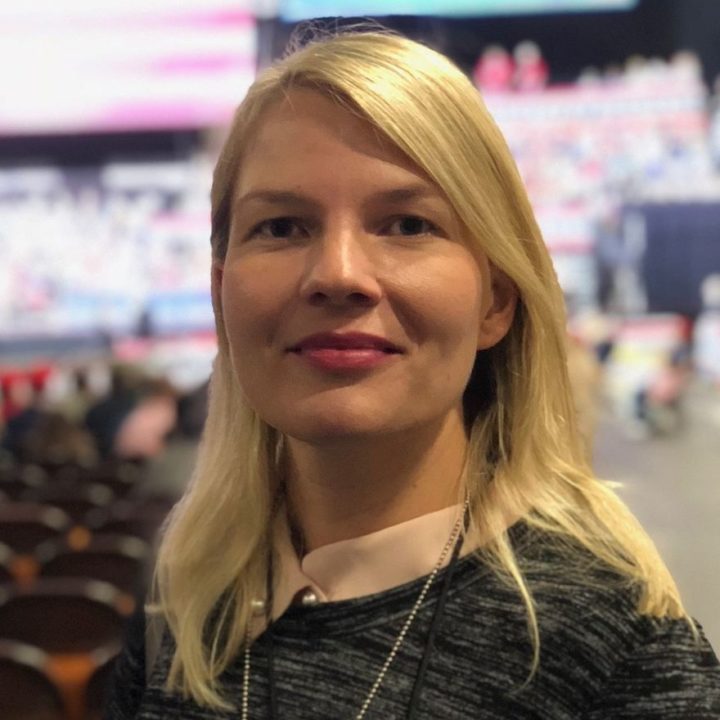 Annett Meiritz
US Correspondent in Washington, Handelsblatt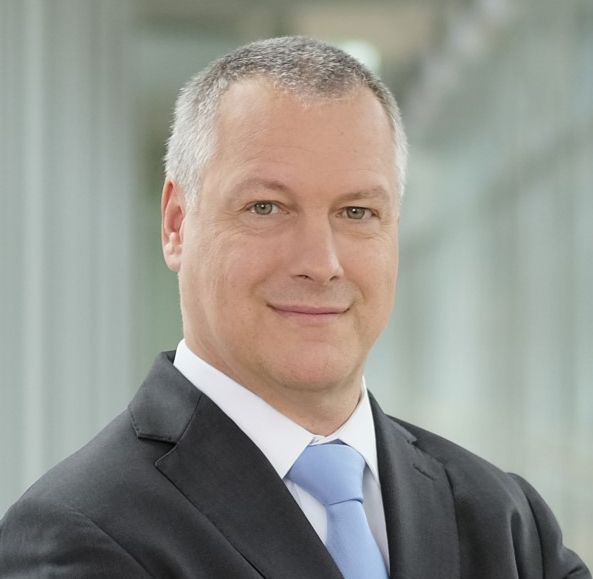 Andreas Schierenbeck
Chief Executive Officer, Uniper SE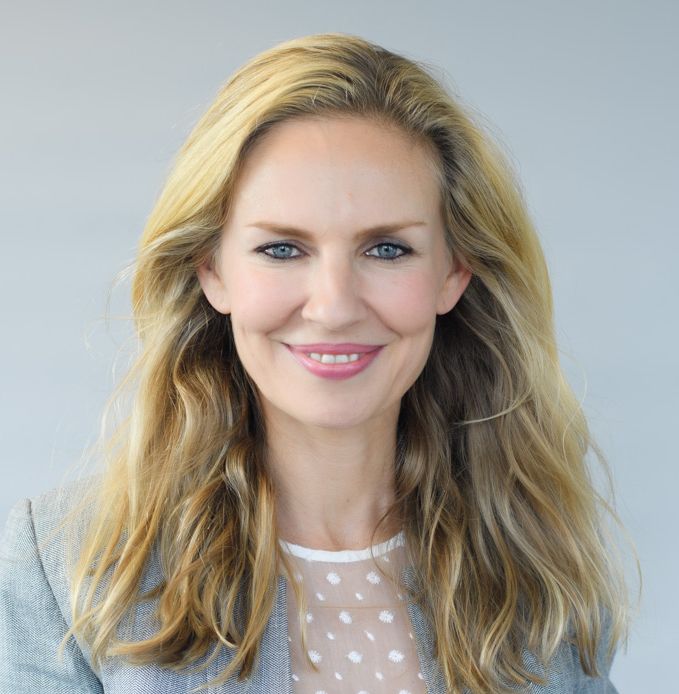 Sasha Havlicek
Founding CEO, Institute for Strategic Dialogue (ISD)
Sasha Havlicek, Founding CEO, Institute for Strategic Dialogue (ISD) Sasha Havlicek is the Founding CEO of the Institute for Strategic Dialogue (ISD), an independent 'think and do tank' dedicated to safeguarding human rights and reversing the rising global tide of hate, extremism and polarisation.
Sasha has spearheaded ISD's pioneering research and data analysis of disinformation, hate and extremism, as well as ISD's policy advisory, frontline training, digital education, tech and communications programmes to operatively push back on the forces threatening democracy and the cohesion of society at large.
With a background in conflict resolution and an expertise in global extremist movements, digital information operations and electoral interference, she has advised a range of governments at the highest levels and spearheaded partnerships with the UN, EU Commission and Global Counter-Terrorism Forum. She has also worked with the private and civil society sectors to innovate real-world solutions to the rising challenges of polarisation, extremism and hate, including major programmes run in partnership with Google, FB and Microsoft.
Sasha serves as an expert advisor to the UK Counter-Extremism Commission and the Mayor of London's counter-extremism programme, and is a member of the European Council on Foreign Relations. Sasha previously served as Senior Director at the EastWest Institute where she led conflict resolution programming. Sasha has testified before US Congress, the UK Parliament and is a regular commentator in the media (CNN, BBC, Channel 4 News and other networks).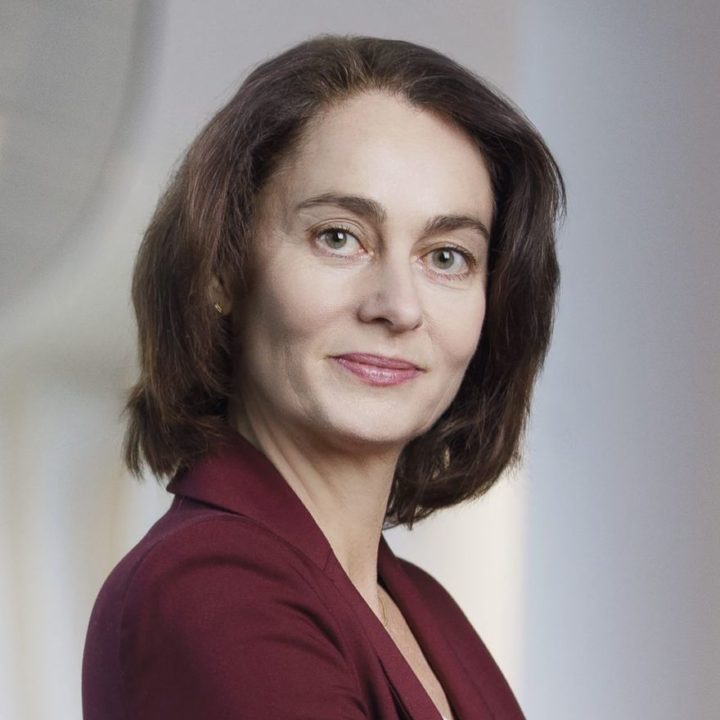 Dr. Katarina Barley
Vice President, European Parliament
© Foto: Katarina Barley / www.katarina-barley.de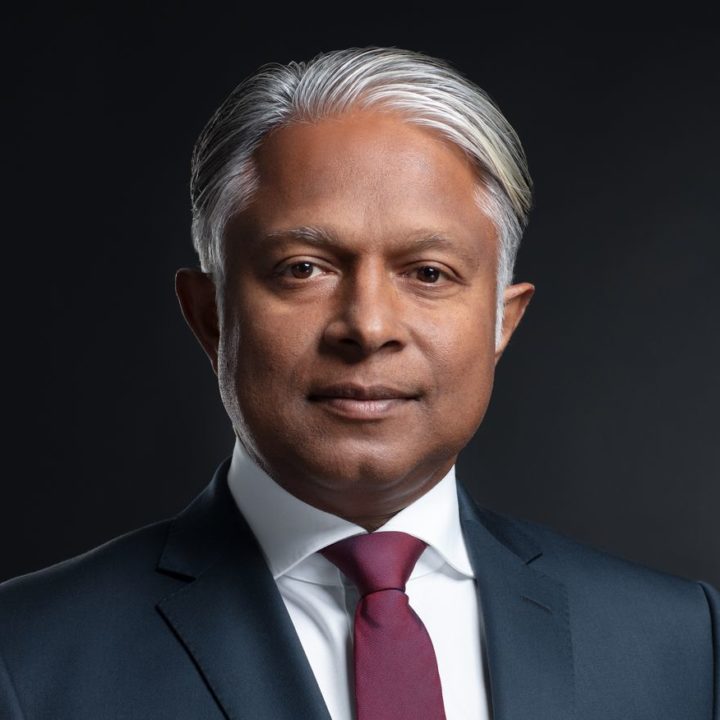 Dr. Asoka Wöhrmann
Chairman of the Board, DWS KGaA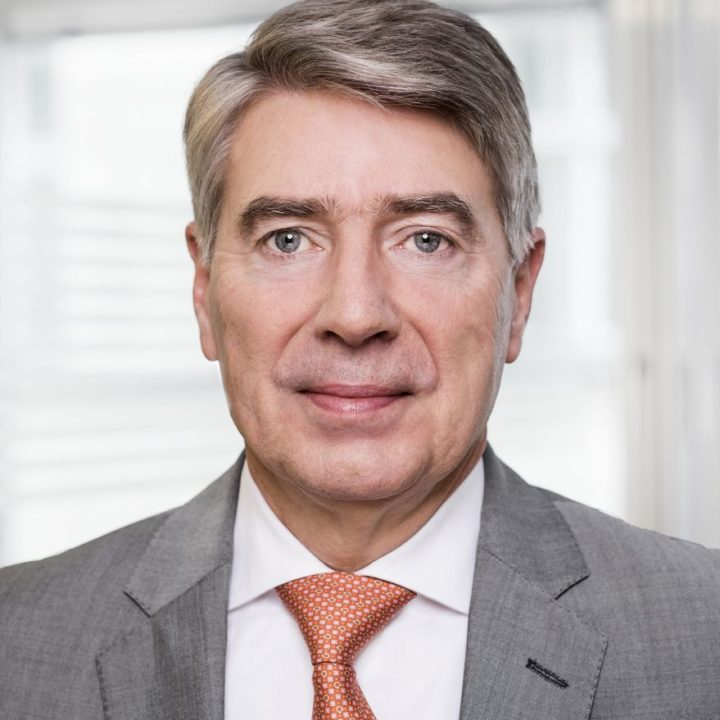 Han Steutel
President, Verband der forschenden Pharma-Unternehmen (vfa)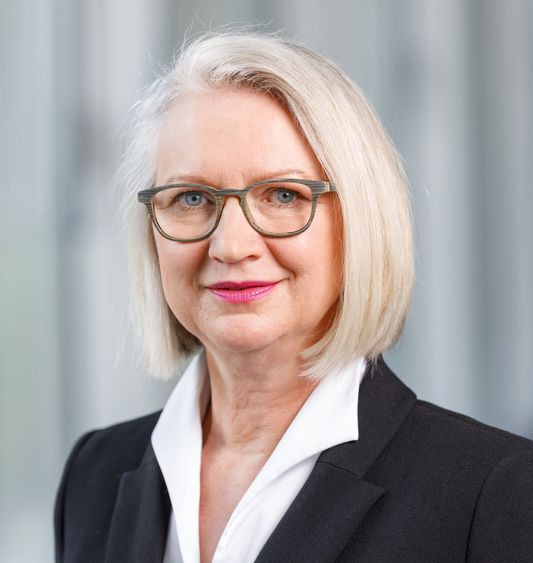 Prof. Dr. Monika Schnitzer
Member, Expert Council for the Assessment of Macroeconomic Development; Professor of Comparative Economic Research, Ludwig Maximilians University, Munich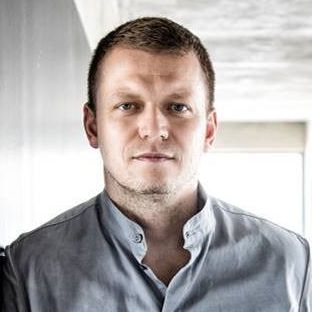 Nikita Fahrenholz
CEO & Founder, actio; Managing Partner & Founder, Fahrengold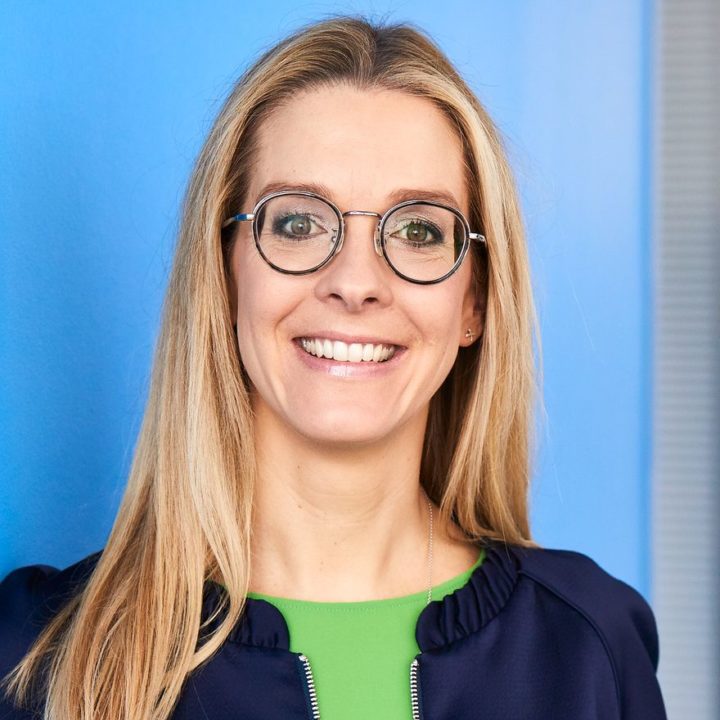 Claudia Oeking
Managing Director External Affairs, Philip Morris GmbH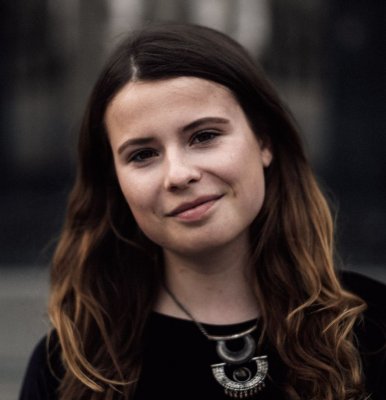 Luisa Neubauer
Climate protection activist; Organizer, »Fridays for Future Germany«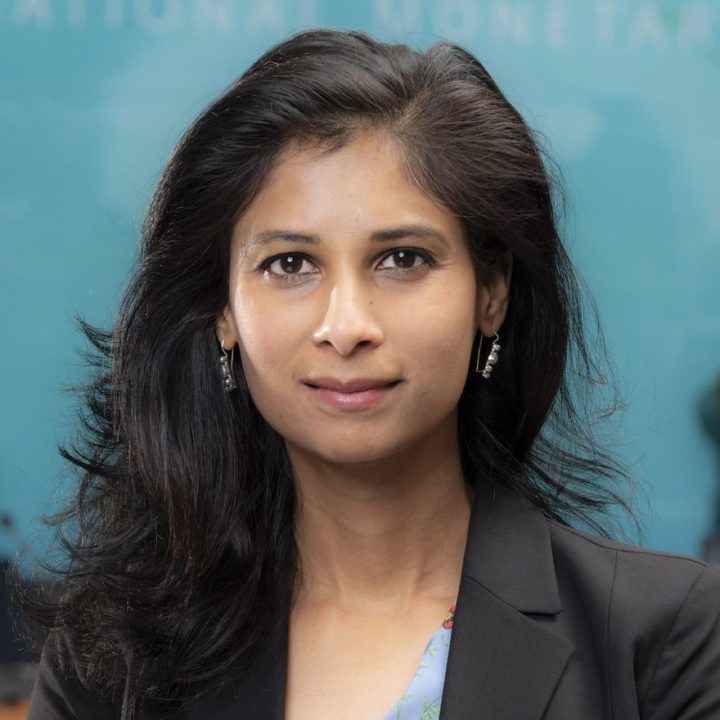 Gita Gopinath
Economic Counsellor and Director of Research Department, International Monetary Fund
Gita Gopinath is the Economic Counsellor and Director of the Research Department at the International Monetary Fund (IMF). She is on leave of public service from Harvard University's Economics department where she is the John Zwaanstra Professor of International Studies and of Economics.
Ms. Gopinath's research, which focuses on International Finance and Macroeconomics, has been published in many top economics journals. She has authored numerous research articles on exchange rates, trade and investment, international financial crises, monetary policy, debt, and emerging market crises.
She is the co-editor of the current Handbook of International Economics and was earlier the co-editor of the American Economic Review and managing editor of the Review of Economic Studies. She had also previously served as the co-director of the International Finance and Macroeconomics program at the National Bureau of Economic Research (NBER), a visiting scholar at the Federal Reserve Bank of Boston, and member of the economic advisory panel of the Federal Reserve Bank of New York. From 2016-18, she was the Economic Adviser to the Chief Minister of Kerala state in India. She also served as a member of the Eminent Persons Advisory Group on G-20 Matters for India's Ministry of Finance.
Ms. Gopinath is an elected fellow of the American Academy of Arts and Sciences and of the Econometric Society, and recipient of the Distinguished Alumnus Award from the University of Washington. In 2019, Foreign Policy named her one of the Top Global Thinkers, in 2014, she was named one of the top 25 economists under 45 by the IMF and in 2011 she was chosen a Young Global Leader (YGL) by the World Economic Forum. The Indian government awarded her the Pravasi Bharatiya Samman, the highest honour conferred on overseas Indians. Before joining the faculty of Harvard University in 2005, she was an assistant professor of economics at the University of Chicago's Booth School of Business.
Ms. Gopinath was born in India. She is a U.S. citizen and an Overseas Citizen of India. She received her Ph.D. in economics from Princeton University in 2001 after earning a B.A. from Lady Shri Ram College and M.A. degrees from Delhi School of Economics and University of Washington.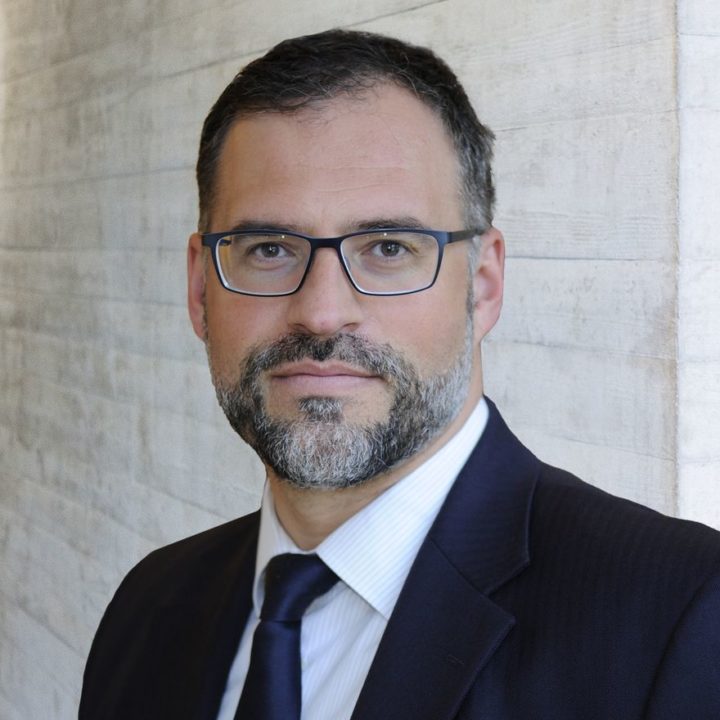 Carlos Frischmuth
Managing Director and Head of the capital office, Hays AG
Ileana Grabitz
Head of Politics, ZEIT ONLINE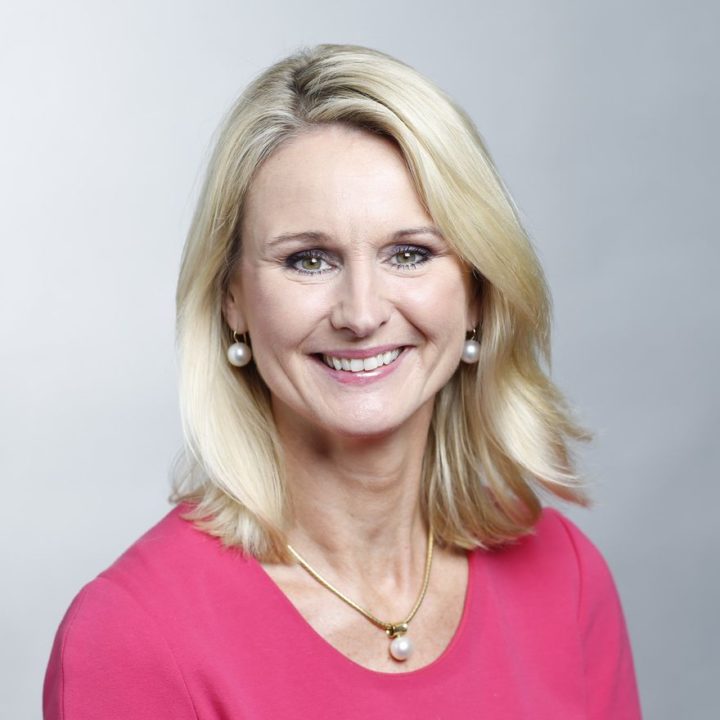 Dr. Ariane Reinhart
Member of the board of directors Group Human Relations, Labor Director, Sustainability, Continental AG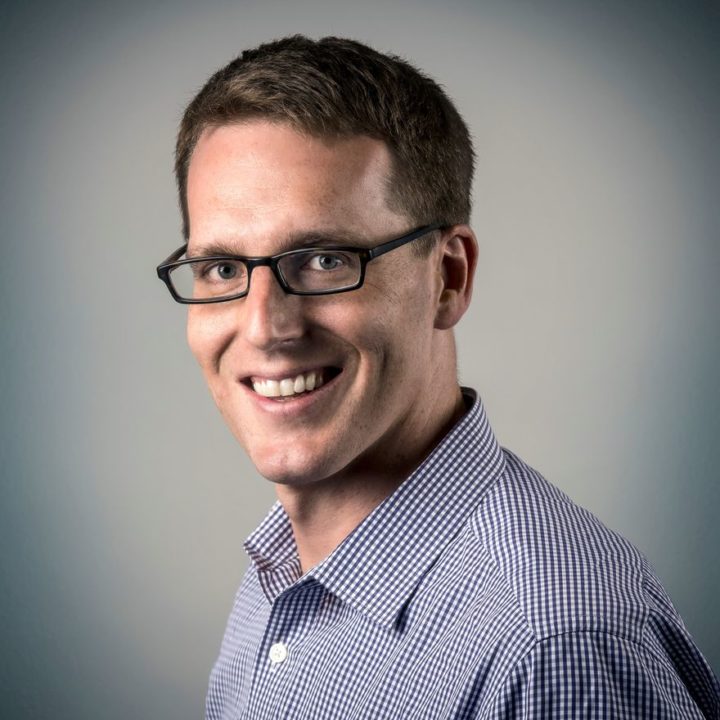 David Fahrenthold
Reporter, Washington Post
David Fahrenthold is a reporter on the National Desk at the Washington Post, covering President Trump and his business. Fahrenthold has been at the Post since 2000, and previously covered topics including the D.C. police, the environment, Congress, New England, and wasteful government spending. He began covering Trump in 2016, and won a Pulitzer Prize for National Reporting in 2017 for his coverage of Trump's misuse of charitable funds. Fahrenthold is a native of Houston, Texas. (Wir stammen ursprunglich aus Pritzwalk, Brandenburg).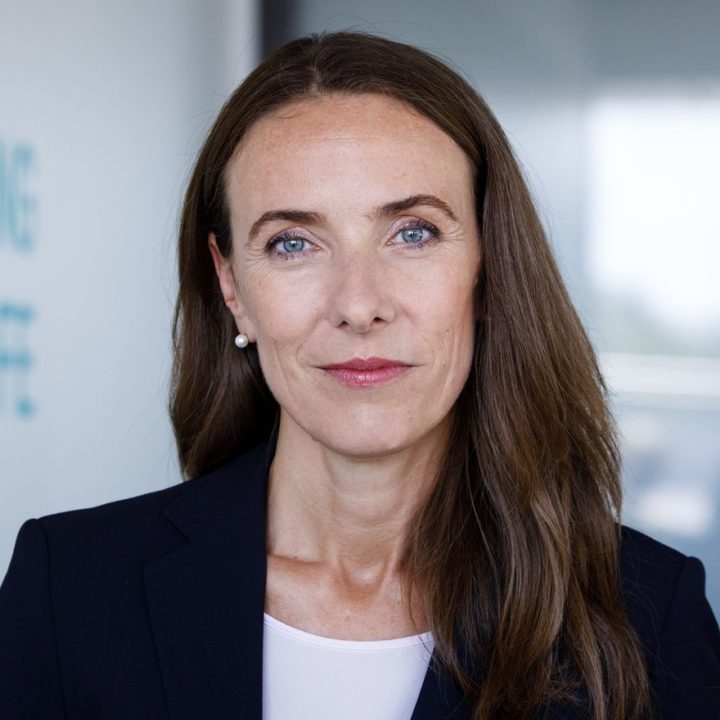 Chantal Friebertshäuser
Senior Vice President and Managing Director, MSD Deutschland
Chantal Friebertshäuser ist seit März 2019 Senior Vice President und Managing Director von MSD Deutschland, einer Tochtergesellschaft von Merck & Co., Inc., Kenilworth, NJ, USA. In Deutschland beschäftigt MSD mehr als 2.500 Mitarbeiter und erreichte 2019 einen Umsatz von 2,1 Milliarden Euro. Chantal Friebertshäuser bringt eine Vielfalt an Erfahrung in der pharmazeutischen Industrie mit wachsender Verantwortung in verschiedenen Therapiebereichen und Ländern mit: So war sie nach einer Station als Geschäftsführerin von MSD Österreich zuletzt weltweit für die Vermarktung der HPV-Impfstoffe verantwortlich.
Chantal Friebertshäuser ist französische Staatsbürgerin und hat ein Diplom der Business School of ESC Rennes (Frankreich) sowie einen Master of Arts in International Business der Open University (UK). Sie ist verheiratet und Mutter von zwei Töchtern.
© Foto: www.peterrigaud.com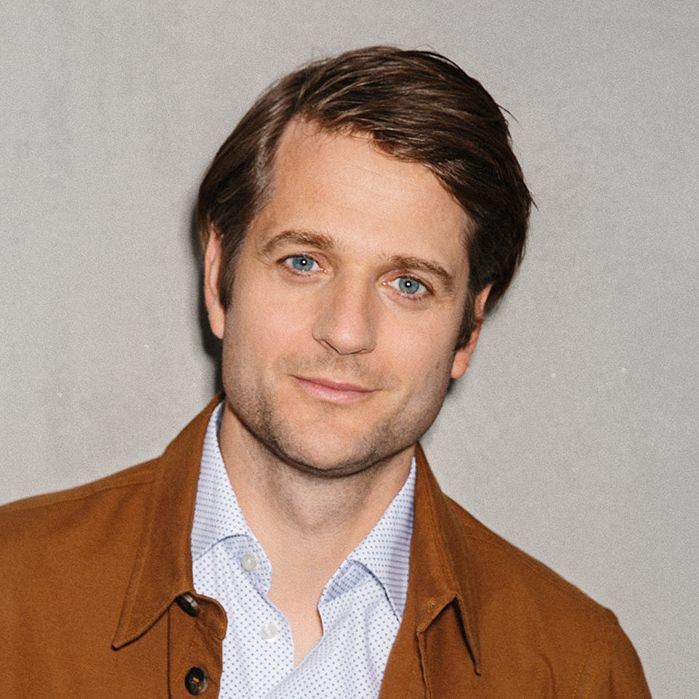 Sebastian Siemiatkowski
CEO, Klarna
Sebastian co-founded Klarna in 2005 and currently serves as its Chief Executive Officer. Over the past decade, he has overseen the company's rapid growth across Europe and more recently into North America. Sebastian has received multiple awards for his leadership, including runner up in the 2015 global EY Entrepreneur of the Year award, Leader of the Year by Adecco, and European Entrepreneur of the Year Award by TechTour. He holds a master's degree from the Stockholm School of Economics.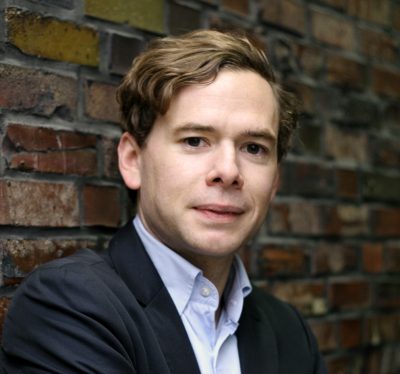 Mark Schieritz
Economic policy correspondent, DIE ZEIT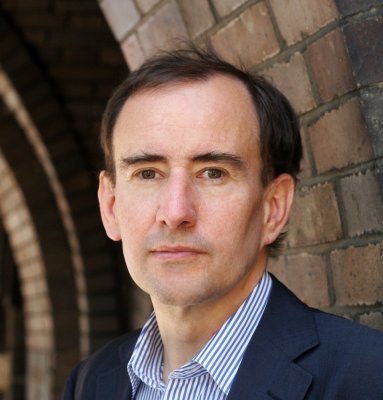 Dr. Uwe Jean Heuser
Green Editor, DIE ZEIT; Publisher, ZEIT für Unternehmer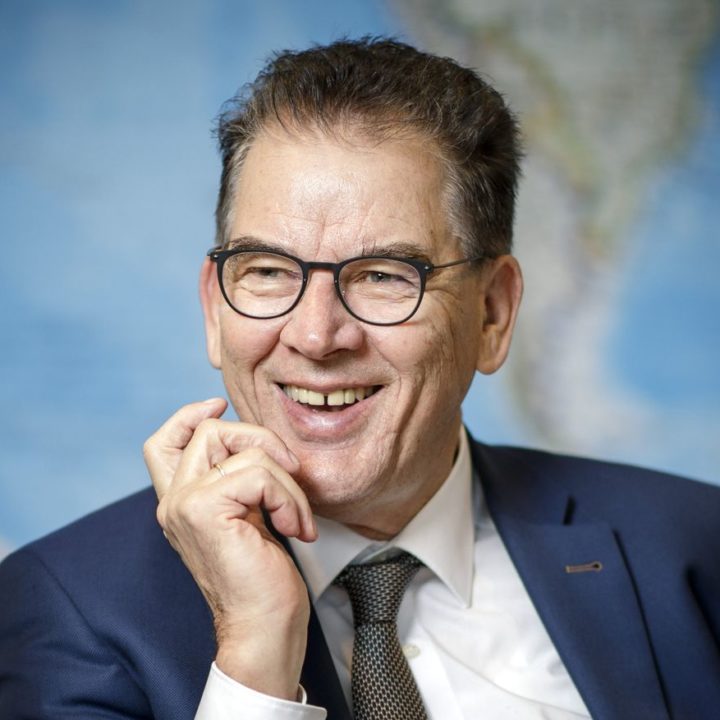 Dr. Gerd Müller
Federal Minister for Economic Cooperation and Development
Dr. Gerd Müller has been Federal Minister for Economic Cooperation and Development since 2013. Previously, as Parliamentary State Secretary to the Federal Minister of Food, Agriculture and Consumer Protection, he was responsible, among other things, for the areas of international relations, development projects and world food affairs.
The political career of the former policy officier at the Bavarian Ministry of Economic Affairs began in 1989, when Dr. Müller assumed the office of Parliamentary Secretary of the CDU/CSU Group in the European Parliament. From 1994, he represented the electoral districts of Kempten, Oberallgäu and Lindau in the German Bundestag as its directly elected Member of Parliament. Dr. Müller was subsequently the spokesman of the group of parliamentarians from the CSU in the German Bundestag for foreign affairs, European policy and development policy as well as a member of the European, Foreign and Defense Committee until 2005.
© Bundesentwicklungsminister Gerd Mueller, CSU, aufgenommen im Rahmen eines Interviews. Berlin, 14.01.2020. Copyright: Janine Schmitz/ photothek.net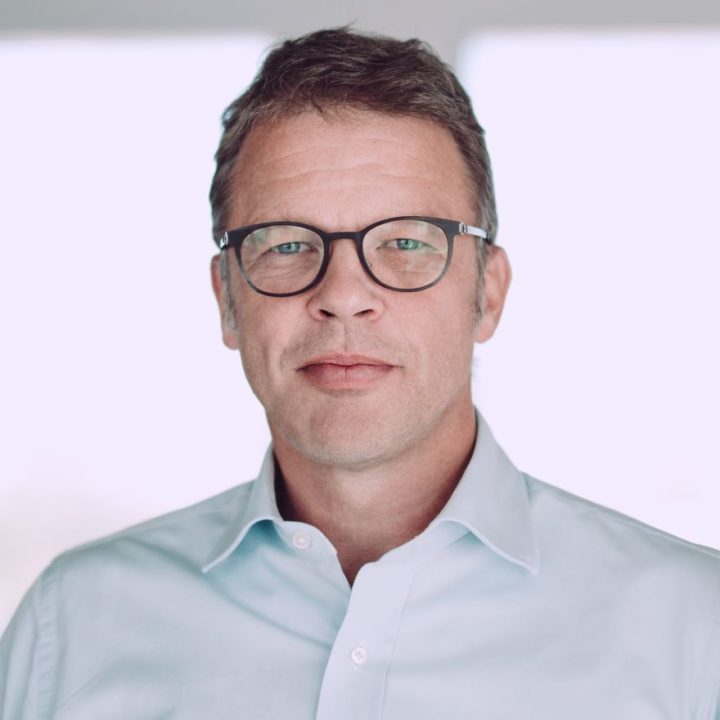 Christian Sewing
Chief Executive Officer, Deutsche Bank AG
Christian Sewing, born in 1970, has been a member of the Management Board since January 1, 2015. He has been Chief Executive Officer since April 2018.
He joined Deutsche Bank in 1989. From January until June 2015, he was responsible on the Management Board for Legal, Incident Management Group and Group Audit, and assumed responsibility for Deutsche Bank's Private & Commercial Bank between July 2015 and April 2018. He was Head of Group Audit from June 2013 to December 2014, prior to which he held a number of management positions in Risk. From 2012 to 2013, he was Deputy Chief Risk Officer. From 2010 to 2012, he served as the Bank's Chief Credit Officer. He has worked in Frankfurt, London, Singapore, Tokyo and Toronto.
From 2005 until 2007, Christian Sewing was a member of the Management Board of Deusche Genossenschafts-Hypothekenbank.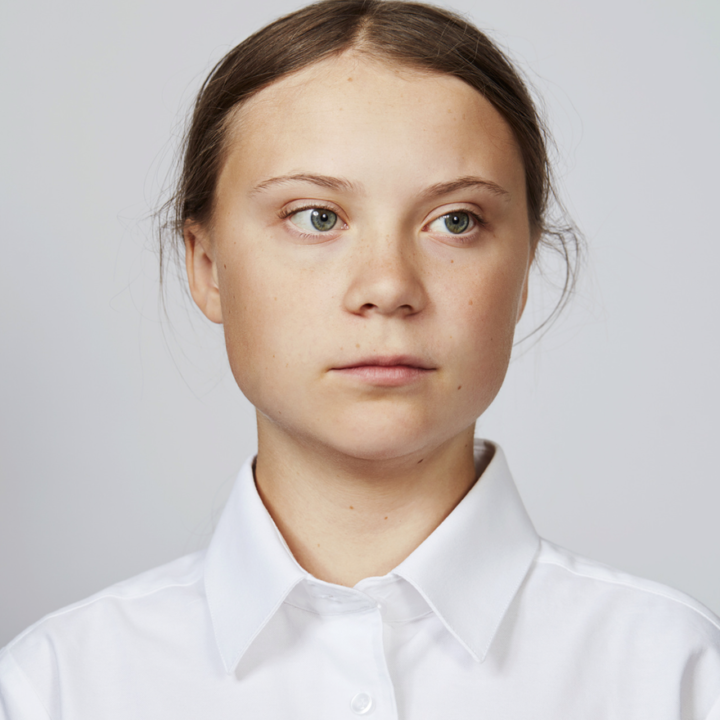 Greta Thunberg
Climate protection activist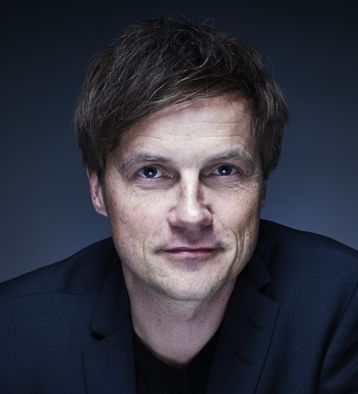 Marc Brost
Head of the capital city office, DIE ZEIT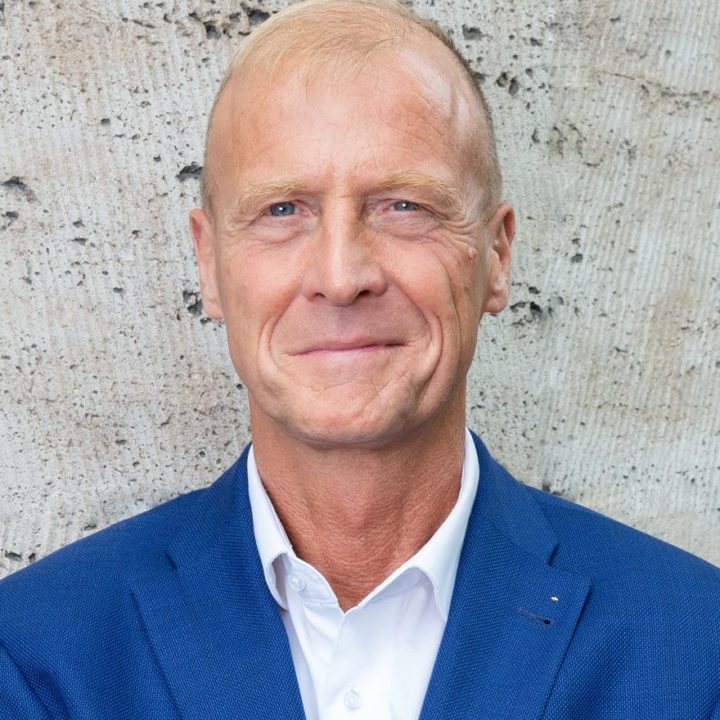 Dr. Thomas Enders
President, German Society for Foreign Policy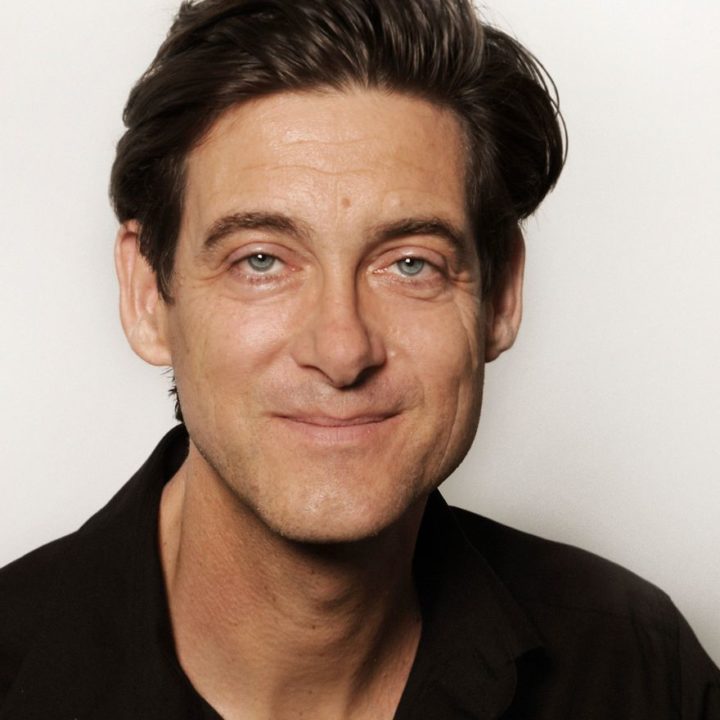 Lorenz Maroldt
Editor-in-Chief, Der Tagesspiegel
© Foto: C. Hardt/Future Image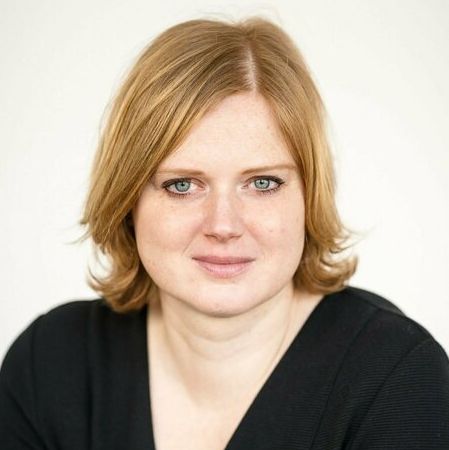 Rieke Havertz
International correspondent, ZEIT ONLINE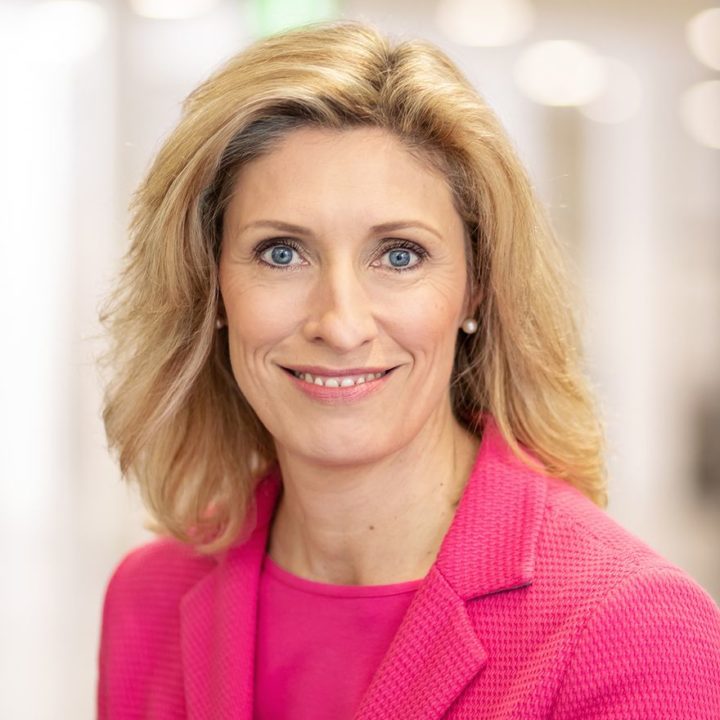 Elisabeth Pongratz
Correspondent for Italy, the Vatican, Greece and Malta, ARD Studio Rome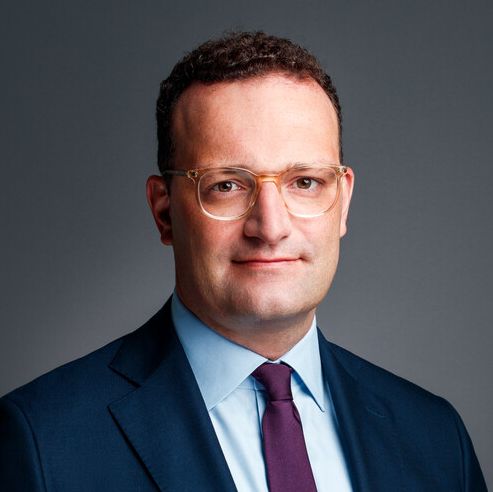 Jens Spahn
Federal Minister for Health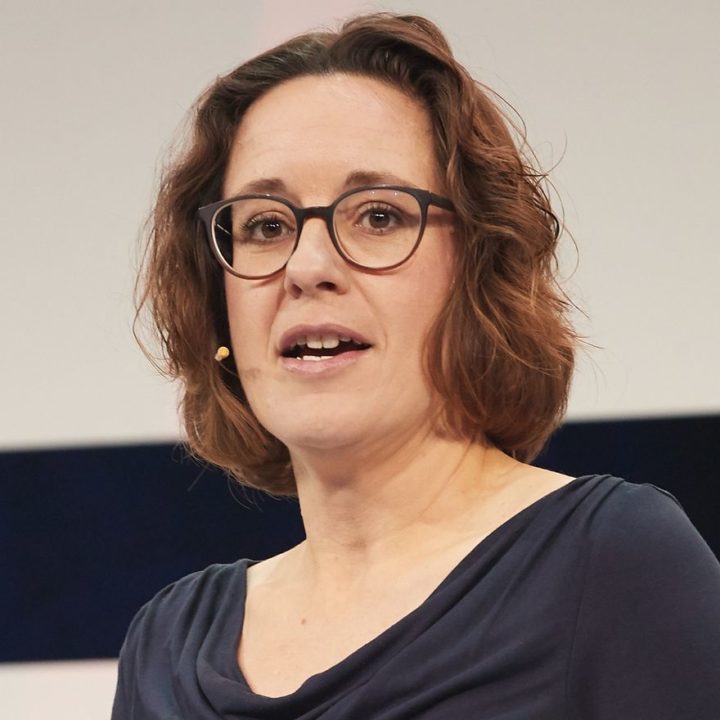 Varinia Bernau
Head of Innovation & Digital and Success, WirtschaftsWoche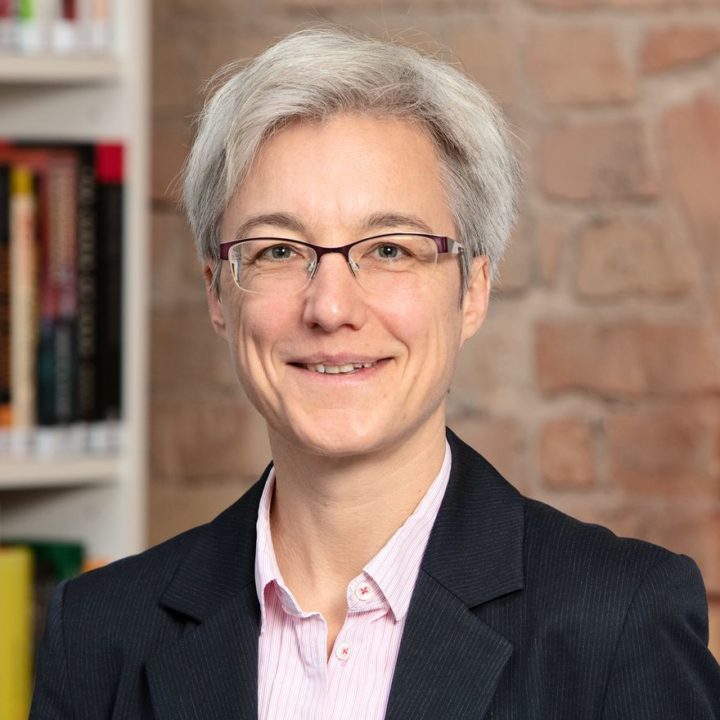 Dr. Brigitte Knopf
Secretary General, Mercator Research Institute on Global Commons and Climate Change (MCC)
Dr. Brigitte Knopf is Secretary General of MCC. She is responsible for
• Management and Strategy of MCC
• Cooperation with Universities and Stakeholders from government, business and civil society
• German and European energy and climate policy (Energiewende)
Her recent work focusses on the implementation of the Paris Agreement at the German and international level. She is co-author of MCC-PIK's expertise on options for a carbon pricing reform in Germany, which was presented in the Climate Cabinet in July 2019. Since September 2020, she is a member and deputy chairperson of the new Council of Experts on Climate Change appointed by the German government. She was recently a member of the United Nations Scientific Advisory Group which was in involved in preparing the UN Climate Action Summit in September. She is lead author of the chapter on fiscal policies for the low-carbon transition of the UNEP Emissions Gap Report 2018. In the context of the G20 process, she develops strategies how carbon pricing could support not only climate change mitigation, but also finance the Sustainable Development Goals (SDGs).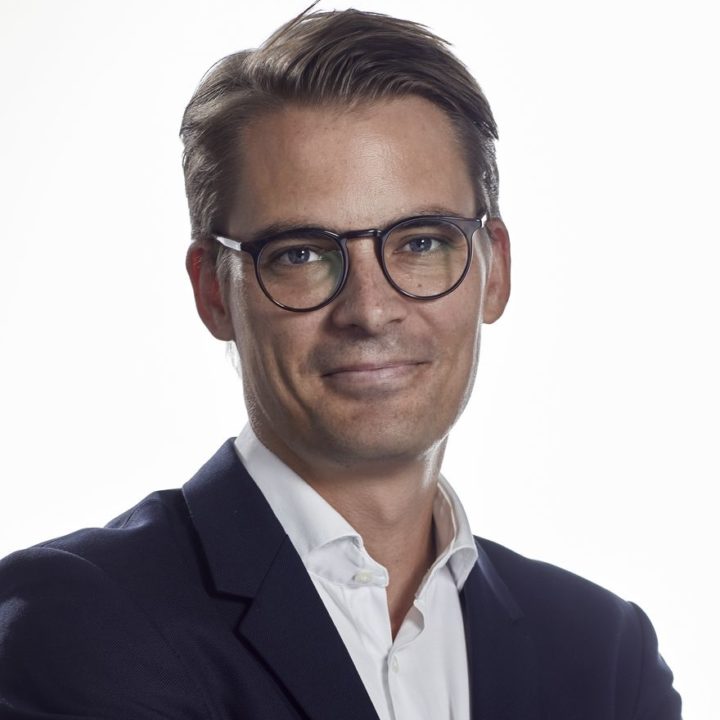 Max Haerder
Head of the capital city office, WirtschaftsWoche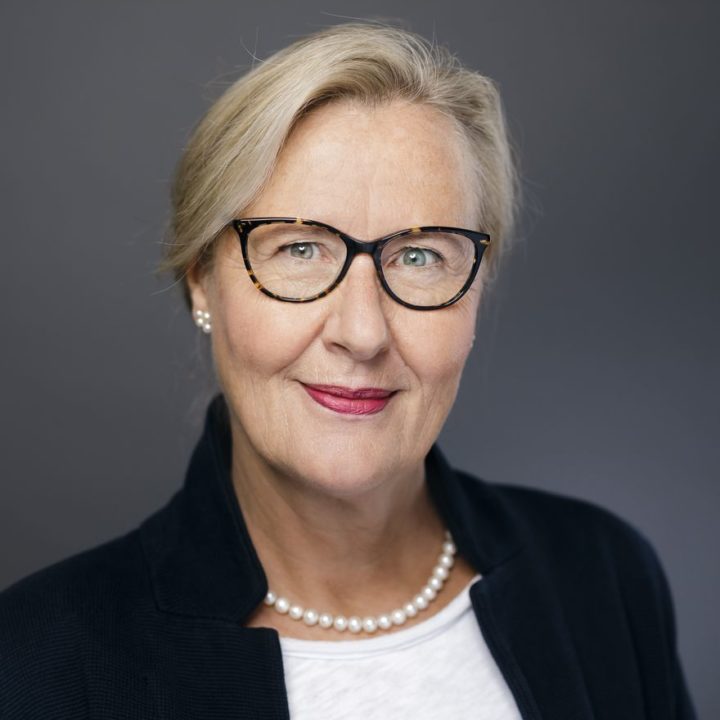 Kristina Haverkamp
Managing Director, Deutsche Energie-Agentur GmbH (dena)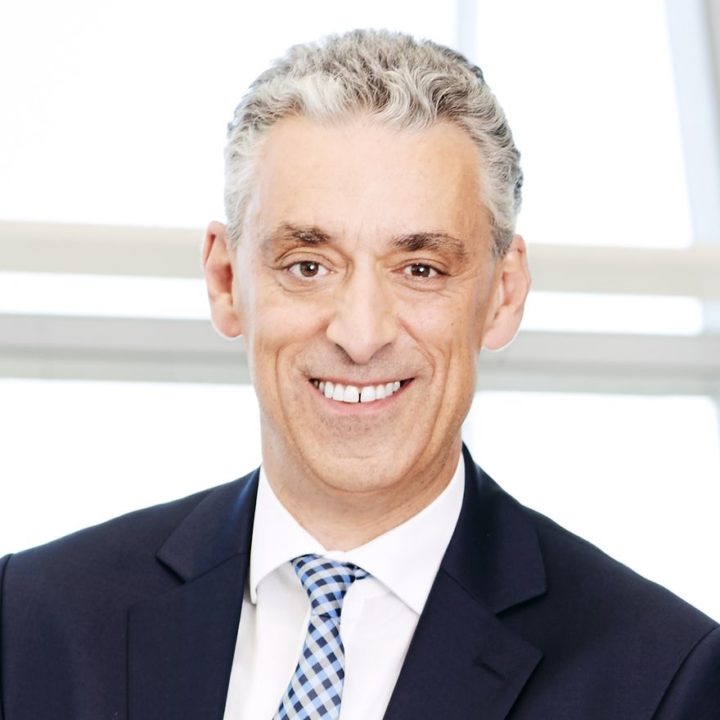 Dr. Frank Appel
CEO, Deutsche Post DHL Group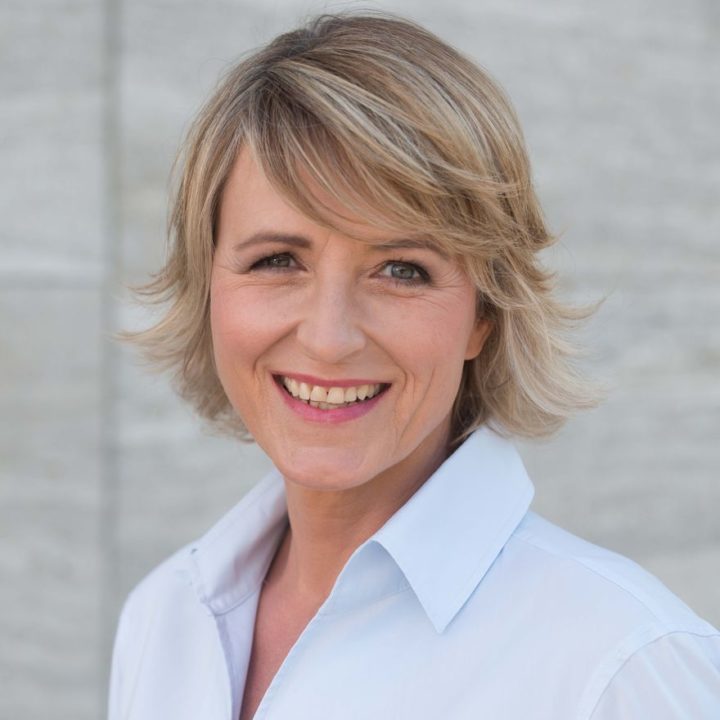 Andrea Vannahme
Moderator, rbb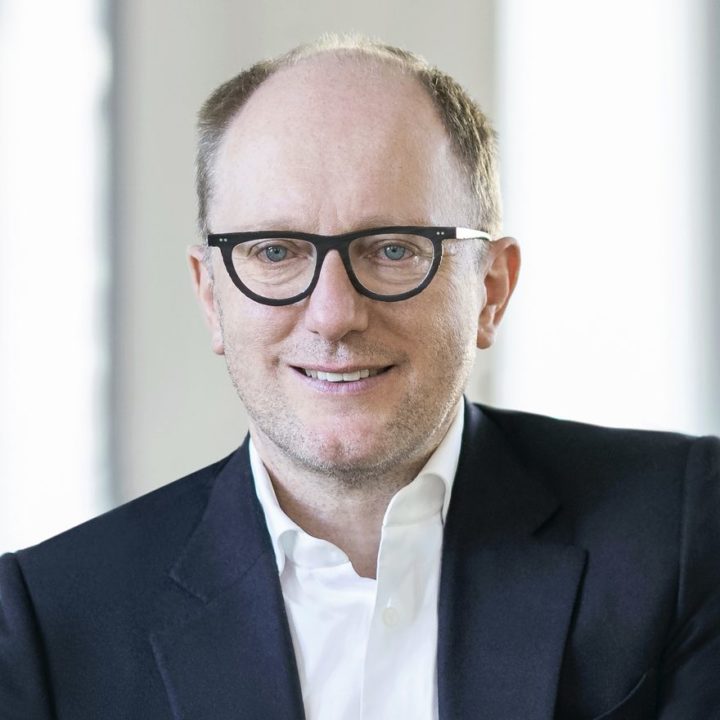 Michael Zahn
CEO, Deutsche Wohnen SE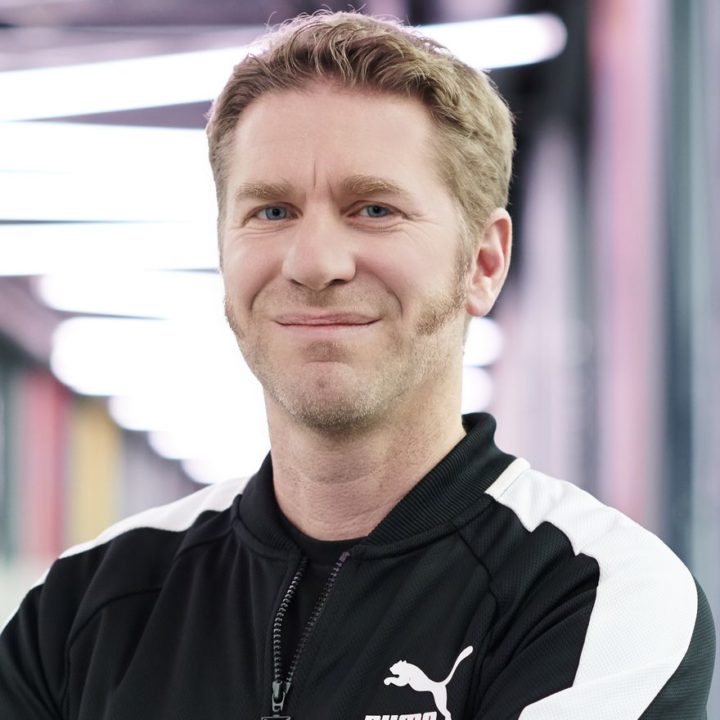 Stefan D. Seidel
Head of Corporate Sustainability, PUMA Europe GmbH
Stefan D. Seidel is Head of Corporate Sustainability at PUMA, a role he has held since 2015. He is responsible for all environmental and social topics of the Herzogenaurach-based sports company. He chairs the Steering Committee of the Fashion Charter on Climate Action and is a board member of the Zero Discharge of Hazardous Chemicals initiative. In addition, Stefan represents PUMA at various industry-wide initiatives, such as the Sustainable Apparel Coalition, the Fair Labor Association, or the Partnership for Sustainable Textiles. Prior to his role as Head of Corporate Sustainability, he worked as PUMA's Global Team Head of Environmental Affairs and as Sustainability Team Lead in the EMEA region. Seidel holds a master's degree in environmental management from Oxford Brookes University and a degree in environmental engineering from the Weihenstephan University of Applied Sciences. Prior to his studies, he completed an apprenticeship at Siemens AG, where he was in charge of the regional youth representation.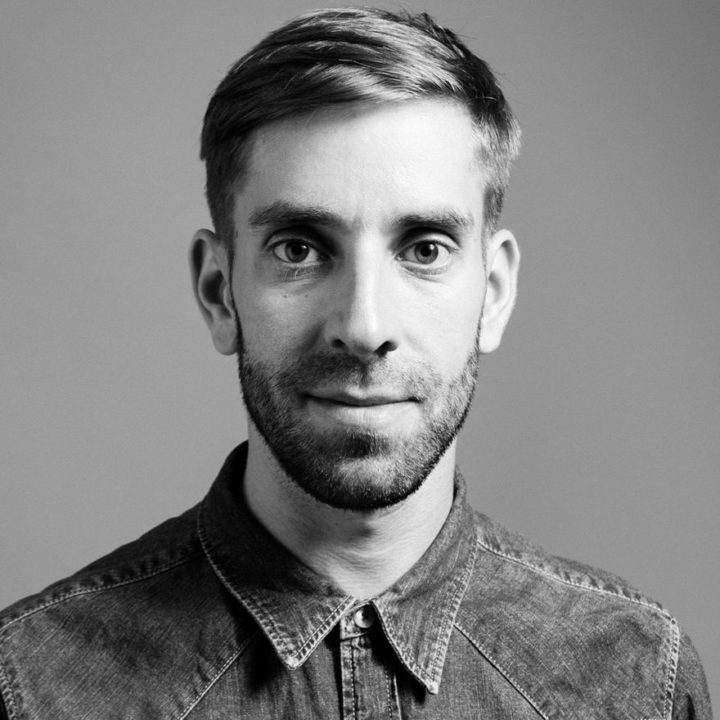 Daniel Erk
Freelance author, DIE ZEIT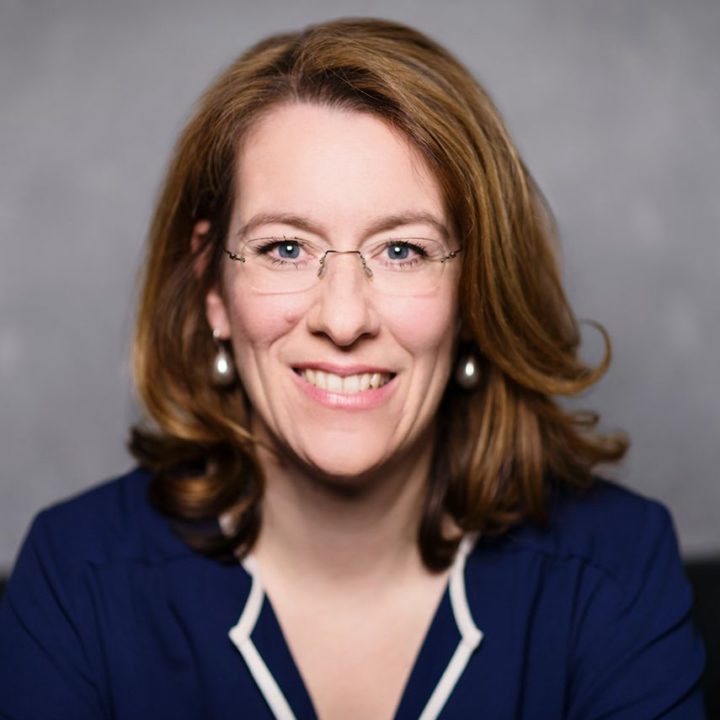 Silke Wettach
EU correspondent in Brussels, WirtschaftsWoche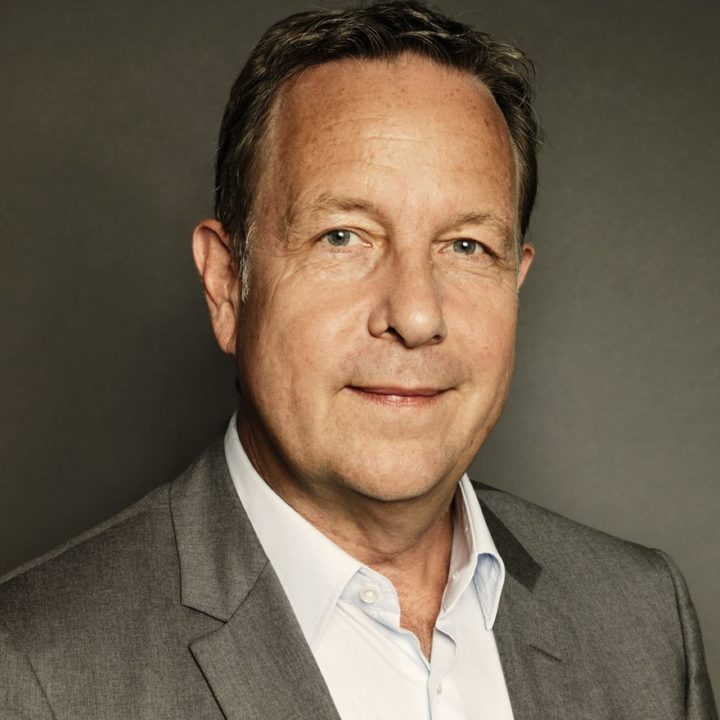 Ralf Kleber
Country Manager Germany, Amazon EU S.à r.l.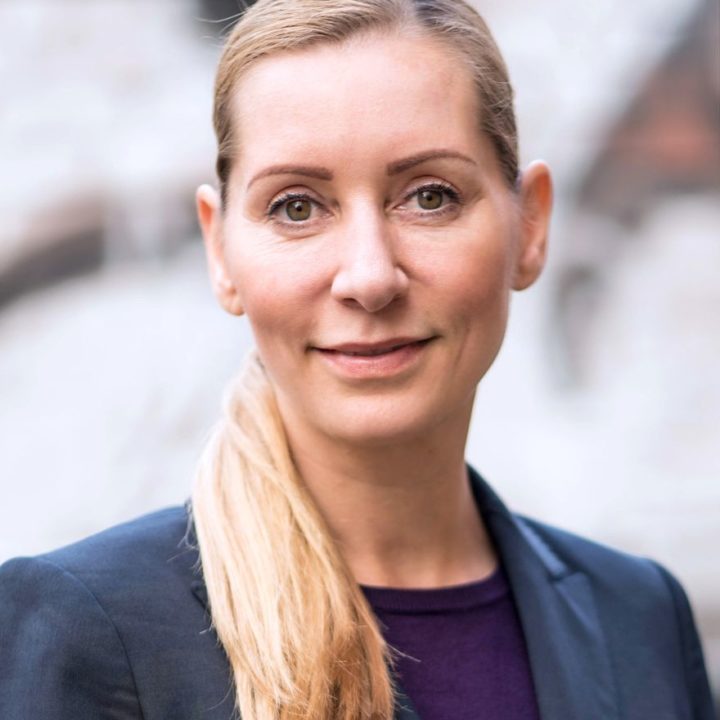 Angelika Kambeck
Head of Group HR, Klöckner & Co SE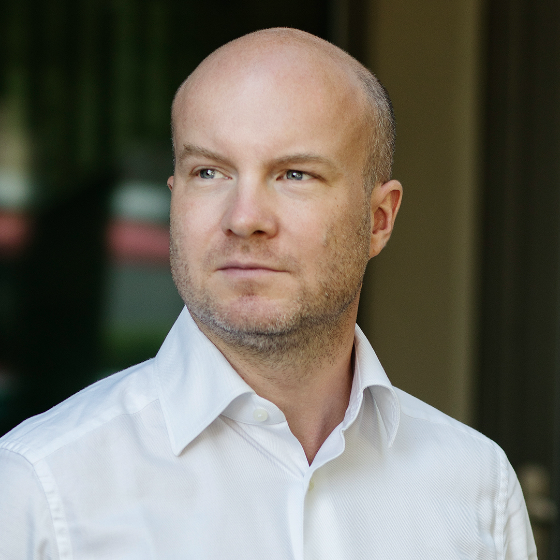 Armin G. Schmidt
Founder and CEO, German Bionic
Prof. Dr. Wibke Riekmann
Professor of theory and practice in social education, Medical School Hamburg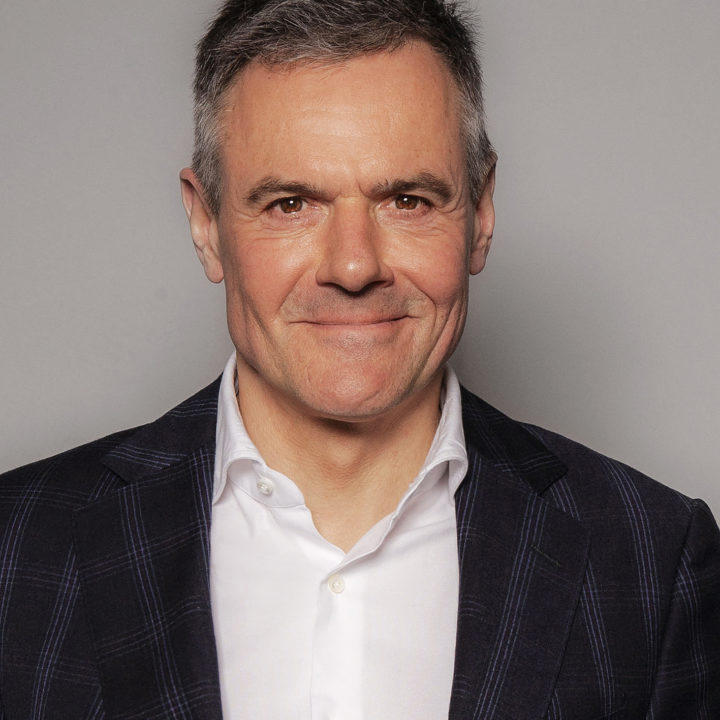 Dr. Rainer Esser
Managing Director, ZEIT Publishing Group
Dr. Rainer Esser studied law in Munich, Geneva and London. He continued his studies in the United States with a Master of Law at the University of Georgia before receiving his final degree in 1986. After graduating from the German School of Journalism (Deutsche Journalistenschule) in Munich, he worked as a lawyer for various law firms. Since 1989 he also holds a PhD in International Law of the University of Regensburg. From 1989 -92 he served as Editor in Chief at Bertelsmann International in Munich and eventually joined Munich-based Spotlight Publishing House (Spotlight, écoute, ECOS and ADESSO) as Managing Director. After serving as Managing Director of Main-Post Publishing House in Würzburg in the late nineties he started his current position as CEO of DIE ZEIT in 1999. In 2011, he also took on the role as Managing Director of DvH Medien GmbH.
© Vera Tammen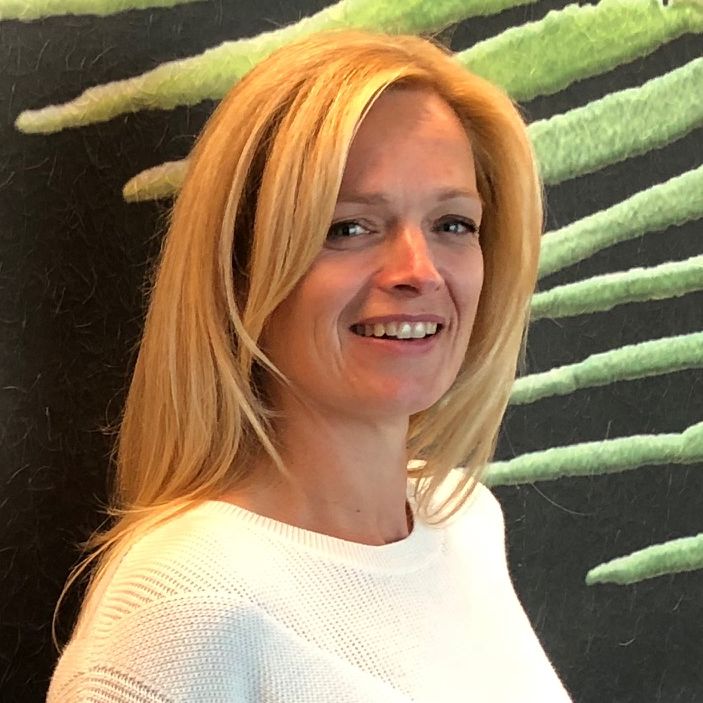 Irene Binder
Director Sustainability Transformation, L'Oréal Austria Germany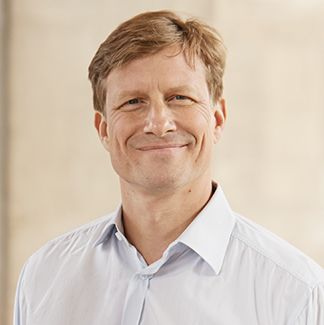 Jan Pallokat
Head of the radio studio, ARD studio Warsaw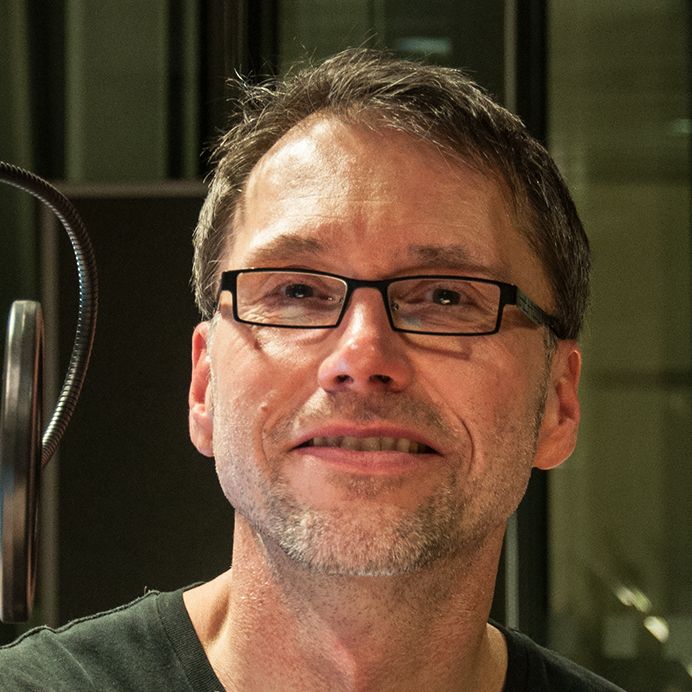 Dietmar Ringel
Moderator and reporter, Inforadio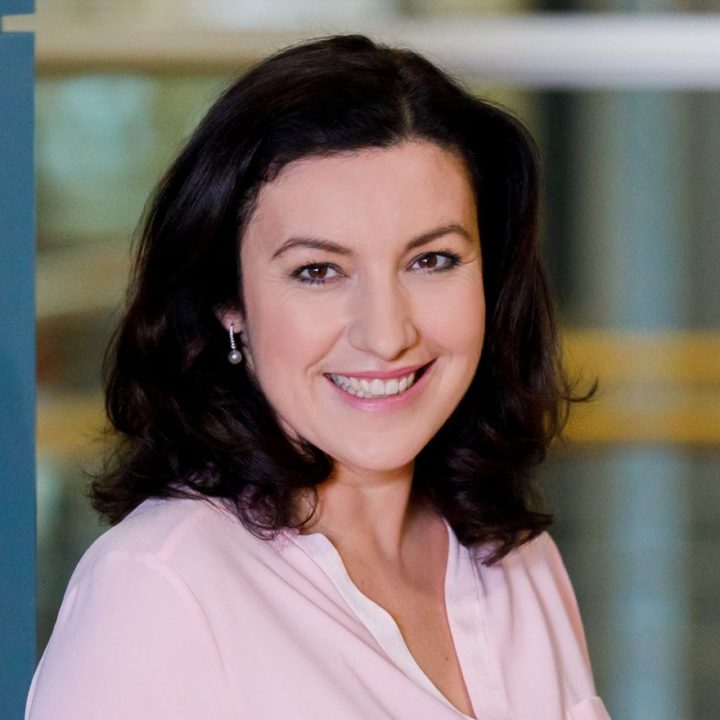 Dorothee Bär, MdB
Minister of State for Digital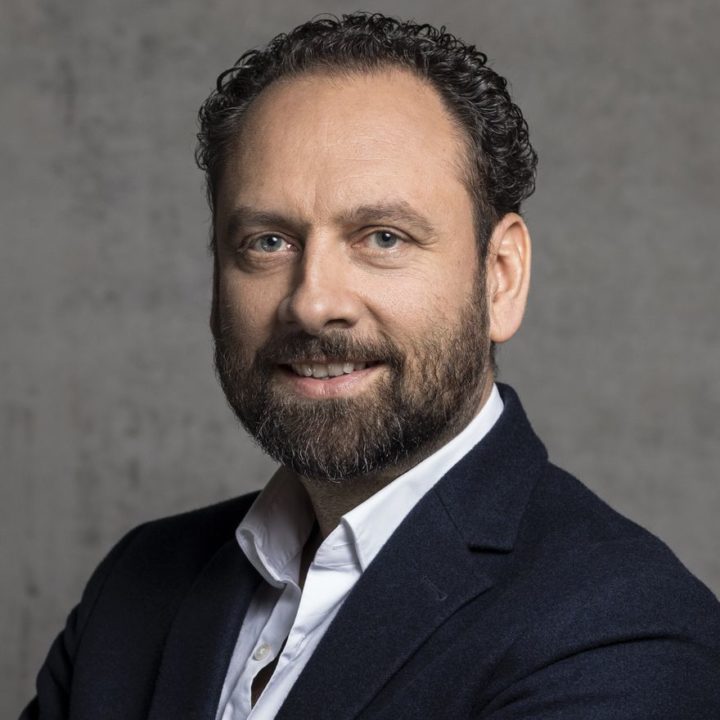 Thomas Willemeit
Founding Partner and Managing Director, GRAFT Gesellschaft von Architekten mbH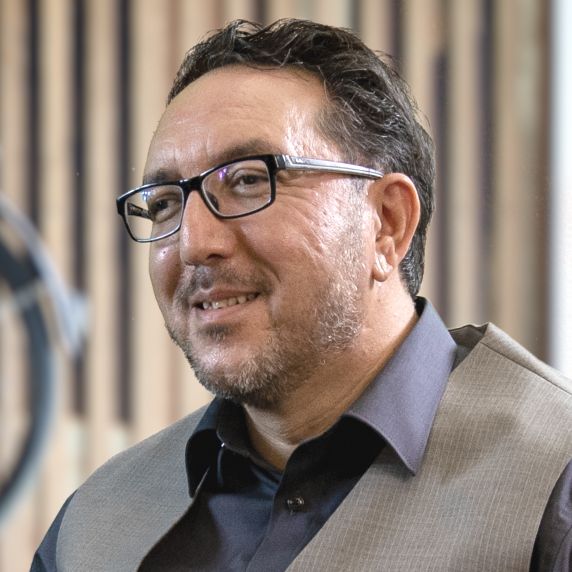 Cawa Younosi
Head of Human Resources Germany, SAP SE
Cawa Younosi is Head of Human Resources Germany at SAP SE and Member of the Management Board of SAP Germany, and with this role responsible for approximately 23,000 employees. Prior to this, he was the Director of Corporate Affairs in the Office of the Managing Director of SAP Germany for four years. Younosi began his career at Deutsche Telekom and joined SAP in August 2009 after holding positions at TNT Express and Atos Origin. Cawa Younosi has been recognized as Linkedin TOP VOICE 2020 and is known as a thought leader in the world of work beyond the HR community.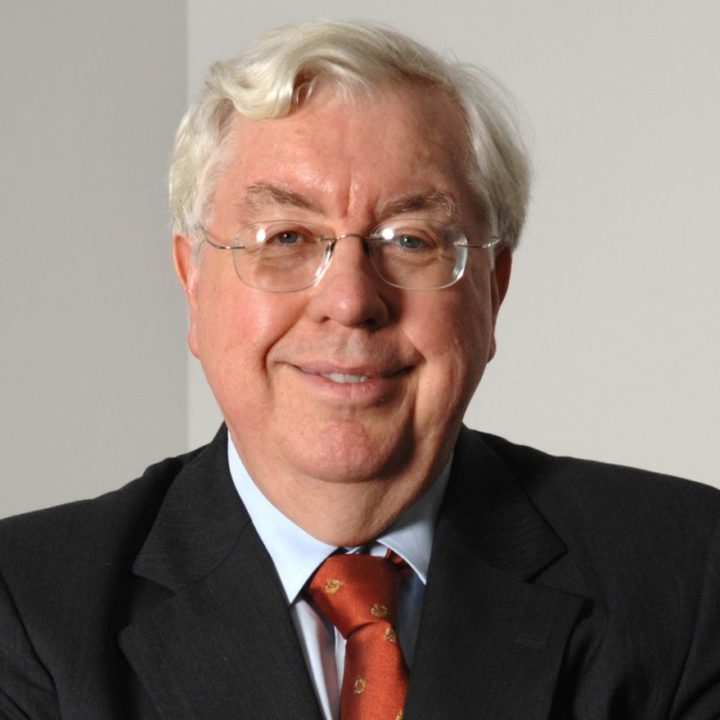 John Kornblum
US American diplomat and business man
John Kornblum is an international business advisor and political commentator living in Berlin. He currently serves as Senior Councillor to the German law firm Noerr LLP. He works as a consultant with several other international companies and serves on numerous corporate and non-profit boards. Before entering the private sector in 2001, Ambassador Kornblum served in the American Foreign Service for more than 30 years. As a specialist for Europe, he was posted in Germany, Austria, Belgium and Finland, in addition to his posts in the State Department in Washington. Among his important assignments were as Minister and Deputy Commandant in Berlin, Deputy US Permanent Representative to NATO, US Ambassador to the Conference on Security and Cooperation in Europe, Assistant Secretary for European and Canadian Affairs, Deputy head of US Delegation to the Dayton Balkan Peace Talks, Special Envoy to the Balkans and US Ambassador to Germany.
© Foto: Caro Fotoagentur / Markus Waechter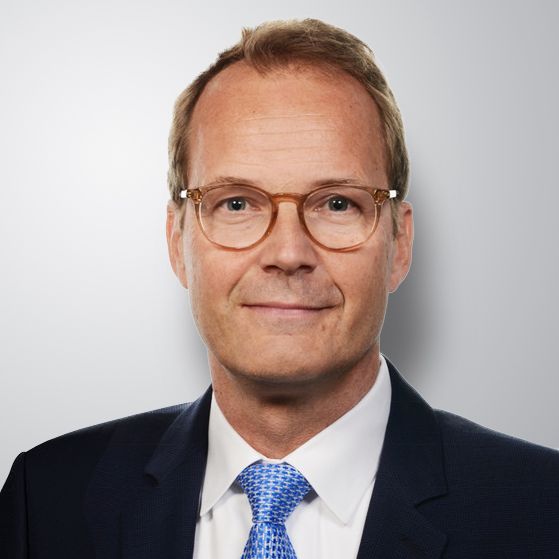 Tim Scharwath
Member of the Board of Management, Deutsche Post DHL Group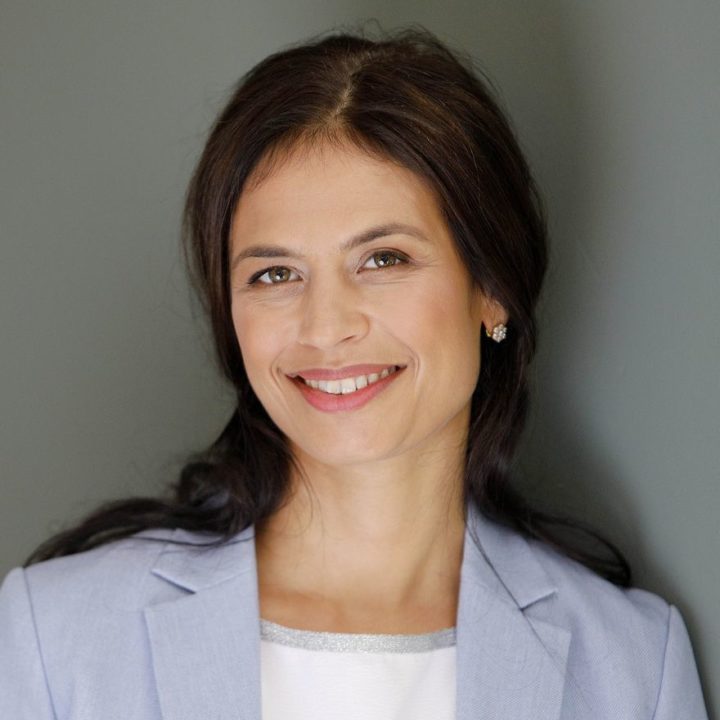 Nanda Bergstein
Director Corporate Responsibility, Tchibo GmbH
© Portriats Nanda Bergstein, Tchibo, Hamburg 2019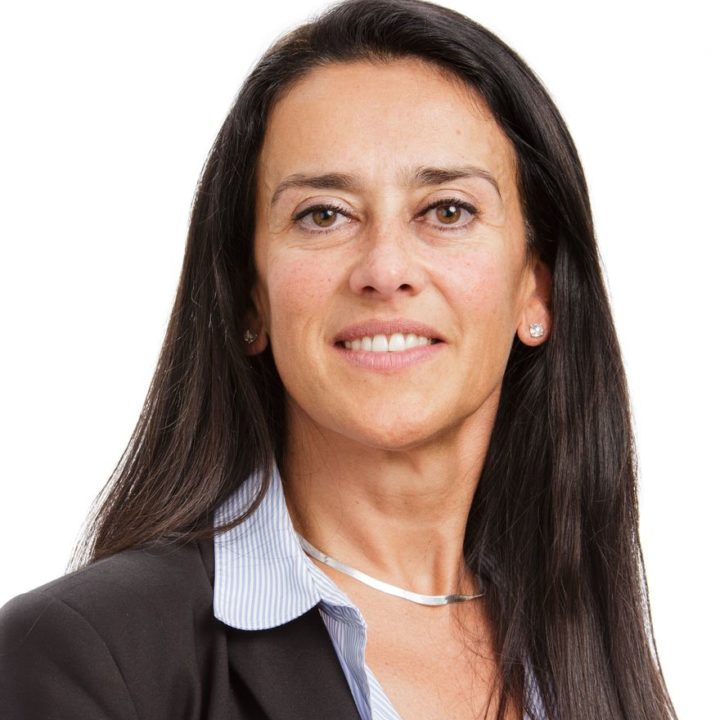 Grazia Vittadini
Chief Technology Officer, Airbus SE
Grazia Vittadini has been appointed Chief Technology Officer (CTO) of Airbus and member of the Airbus Executive Committee, effective May 1st, 2018. Previously, Vittadini was Executive Vice President Head of Engineering from January 2017 and member of the Executive Committee of Airbus Defence and Space.
Prior to this position, she had been Senior Vice President Head of Corporate Audit & Forensic, responsible for Airbus Group audit activities worldwide.
Starting January 2013 and for one year and a half, Grazia was Vice President Head of Airframe Design and Technical Authority for all Airbus aircraft.
Always leading transnational teams in multiple locations, she also served as Chief Engineer on the Wing High Lift Devices of the A380 in Bremen from First Flight to In-Service (2005-2009) and then contributed to securing First Flight and Type Certification of the A350 XWB aircraft as Head of Major Structural Tests in Hamburg. The Major Tests for A320 Extended Service Goal, A380 and A400M were also in her scope.
Vittadini began her professional career on the Italian side of the Eurofighter Consortium, before joining Airbus Operations in Germany in 2002 and setting on her path towards senior management positions.
Grazia Vittadini graduated in Aeronautical Engineering and she specialized in Aerodynamics from the Politecnico di Milano.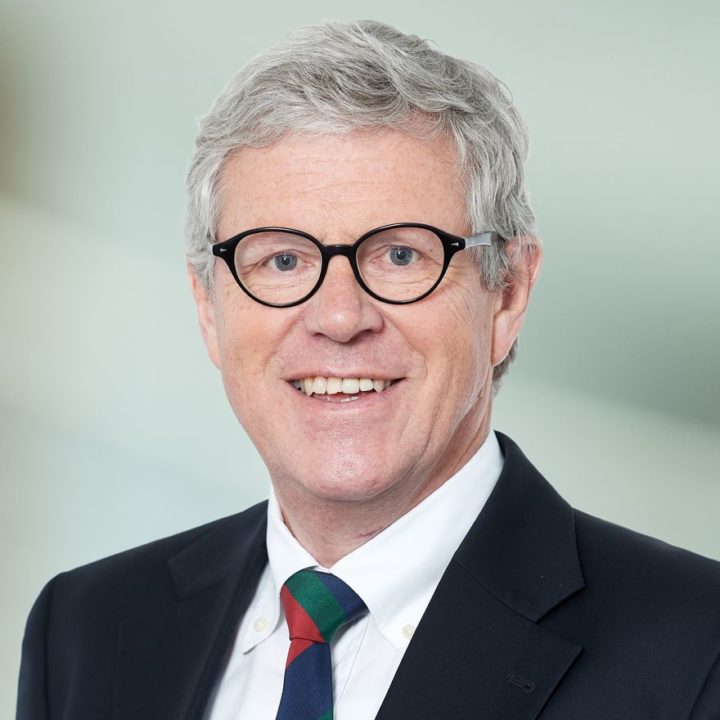 Prof. Dr. Andreas Schlüter
Secretary General, Stifterverband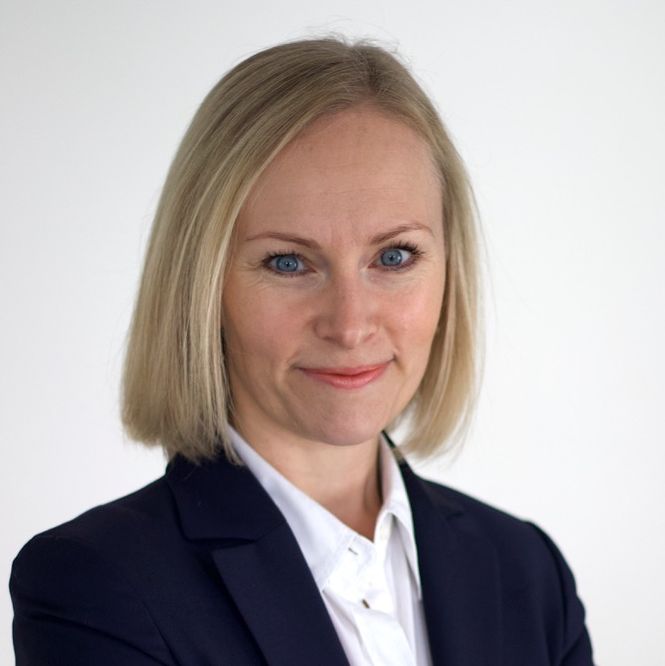 Prof. Dr. Elvira Rosert
Junior Professor for Political Science, University of Hamburg / Institut für Friedensforschung und Sicherheitspolitik (IFSH)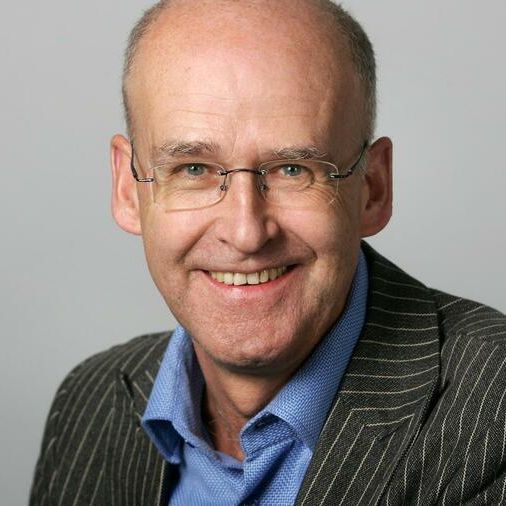 Thomas Hanke
Correspondent in Paris, Handelsblatt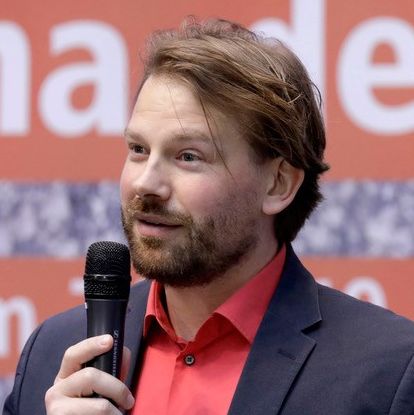 Prof. Dr. Maximilian Mayer
Junior Professor for International Relations and Global Technology Policy, University of Bonn
Dr. Maximilian Mayer ist Junior-Professor für Internationale Beziehungen und globale Technologiepolitik. Er war Assistenzprofessor an der School of International Studies der University of Nottingham Ningbo China (2019-2020) und war Senior Researcher am Munich Center for Technology in Society der Technischen Universität München (2018-2019). Vorher arbeitete er als Forschungsprofessor an der Tongji University, Shanghai, (2015-2018) und war zwischen 2009 und 2015 am Center for Global Studies der Rheinischen Friedrich-Wilhelms-Universität Bonn als geschäftsführender Assistent und wissenschaftlicher Mitarbeiter (2009-2015) tätig. Maximilians Forschungsinteressen umfassen die Rolle von Wissenschaft und Technologie in den Internationalen Beziehungen, Chinas Außen- und Energiepolitik, sowie globale Umwelt- und Klimapolitik. Er ist Mitherausgeber des zweibändigen Werkes The Global Politics of Science and Technology (Springer), des Bandes Art and Sovereignty in Global Politics (Palgrave); und hat den Sammelband Rethinking the Silk-Road: Chinas Belt and Road Initiative and Emerging Eurasian Relations herausgegeben.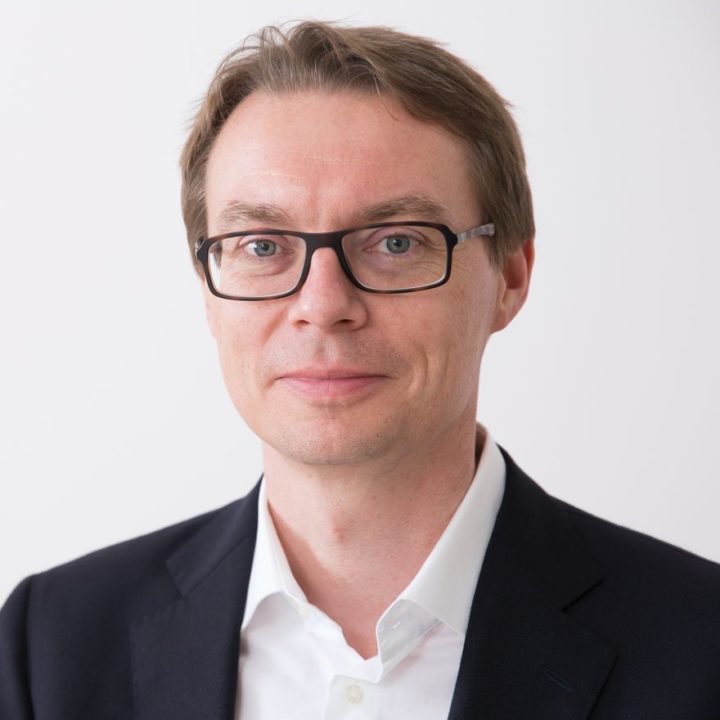 Michael Diebold
Founder and CEO, midge medical GmbH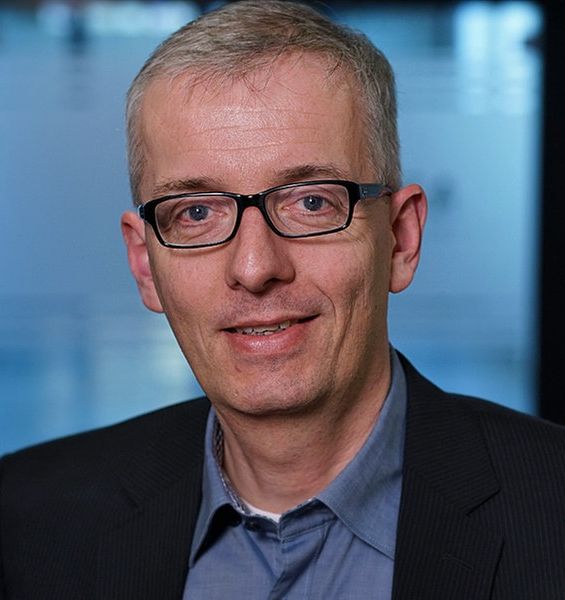 Carsten Schmiester
ARD Stockholm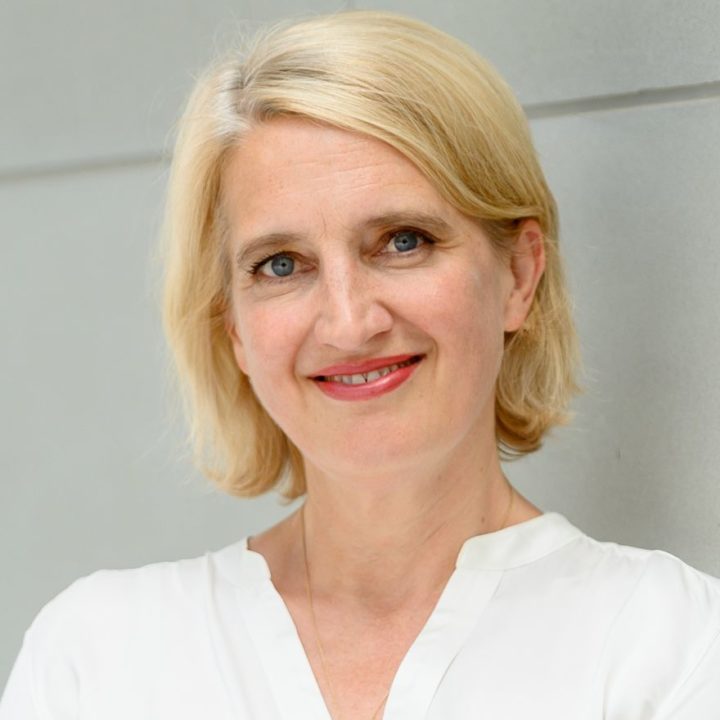 Iris Plöger
Member of the executive board, Bundesverband der Deutschen Industrie e.V. (BDI)
Iris Plöger is a member of the board of directors at the Federation of German Industries (BDI), where she is responsible for digitalisation, innovation, healthcare, law, competition and consumer policy. Until 2017, she headed the department for digitalisation, innovation and healthcare at BDI. Beforehand, she worked as an expert for industrial property rights, data protection, competition and state aid law in BDI's law department. Iris Plöger started her career in an international corporate law firm. Throughout the years, she acquired a broad international working experience e. g. in Hong Kong, New York, Los Angeles, Sydney and Brussels.
Andrea Beer
ARD Wien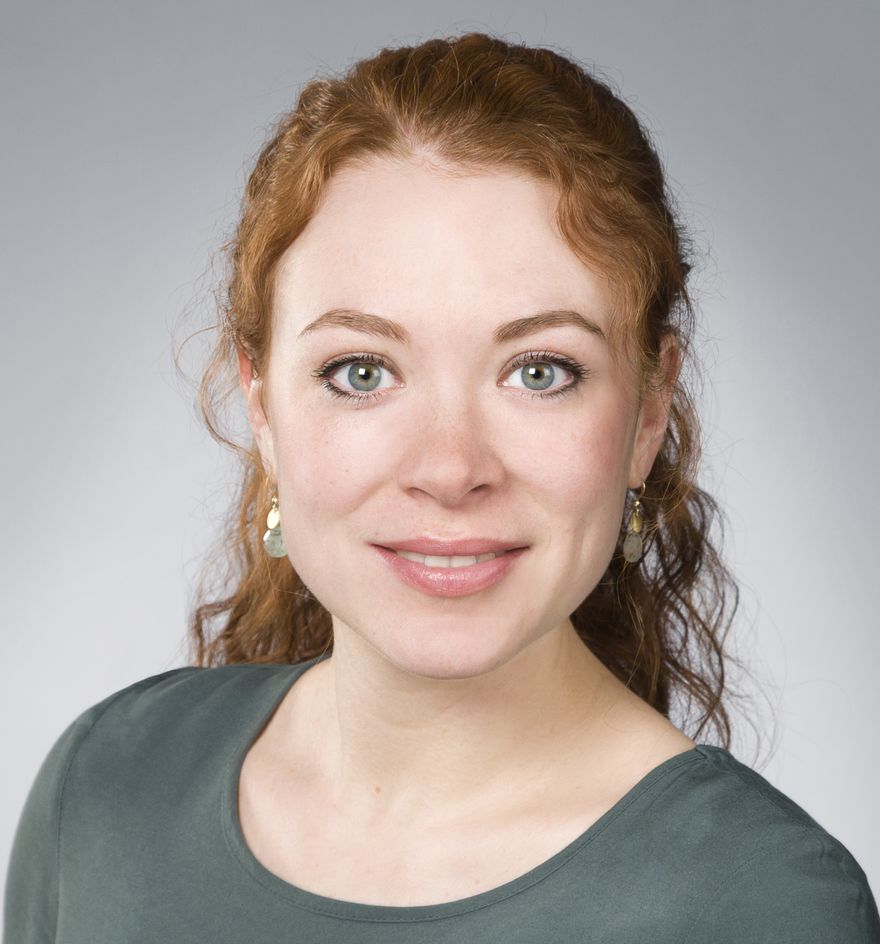 Katharina Menne
Editor WISSEN, DIE ZEIT
© Foto: Fotostudio Jünger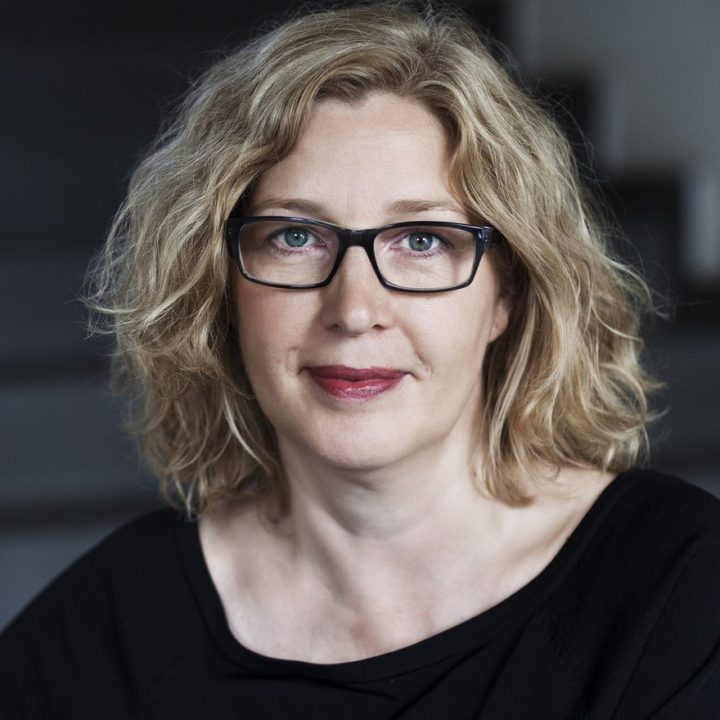 Prof. Dr. Martina Löw
Professorship for Sociology of Architecture and Planning, Institute for Sociology, TU Berlin
© Portrait Prof. Dr. Martina Löw.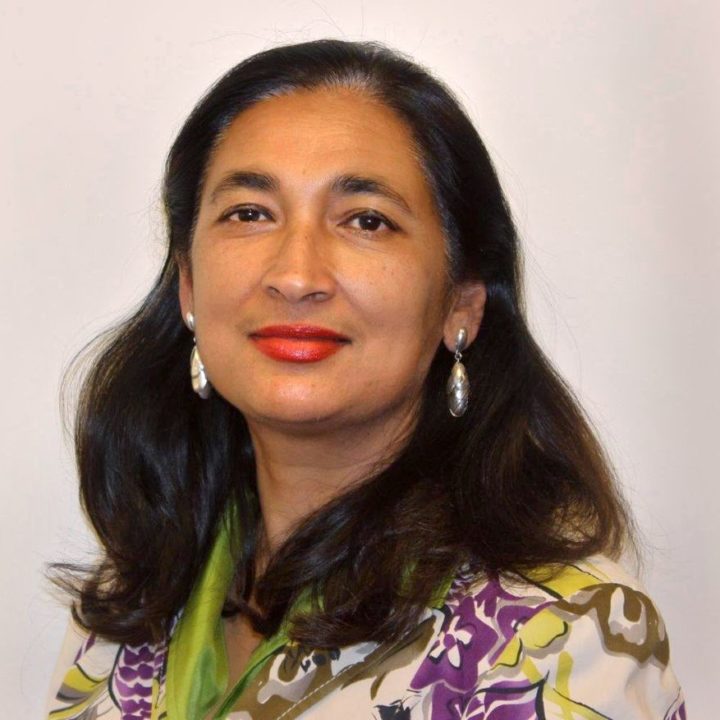 Anita Bhatia
Deputy Executive Director, UN Women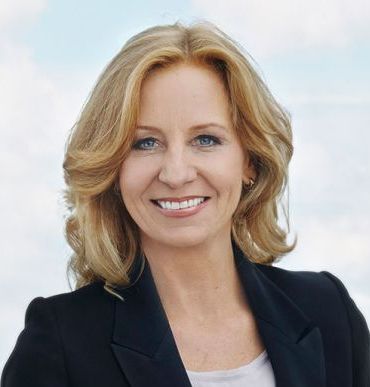 Patricia Schlesinger
Intendant, Rundfunk Berlin-Brandenburg
© Foto: rbb/Thorsten Klapsch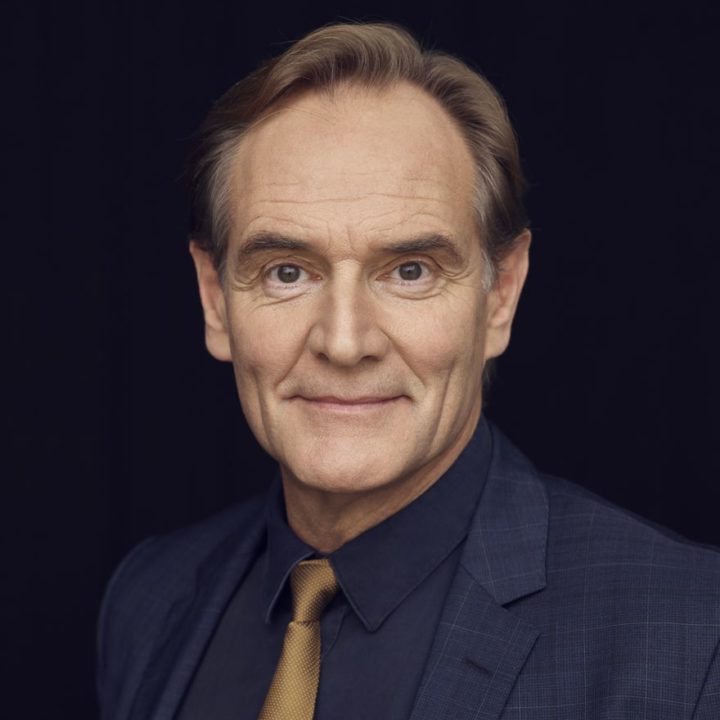 Burkhard Jung
Lord Mayor, Leipzig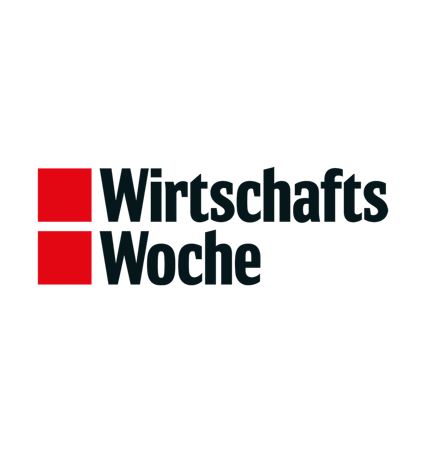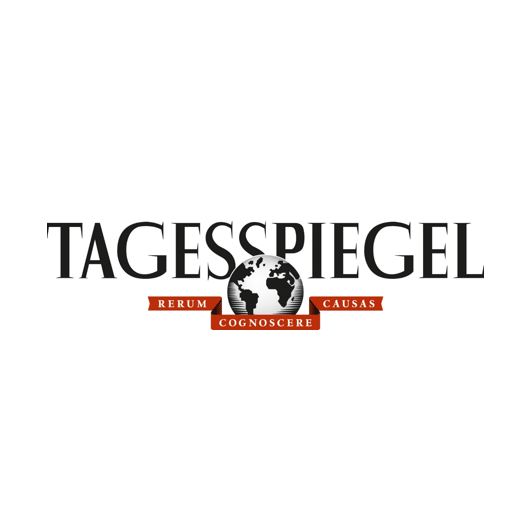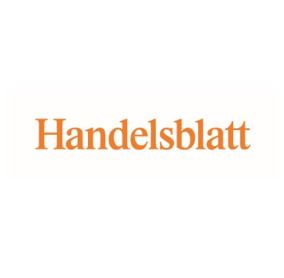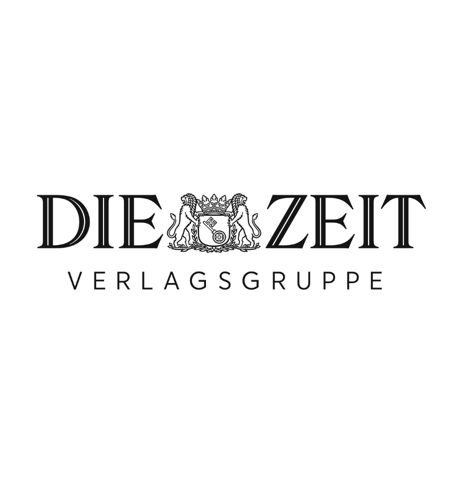 Jede Woche erreicht DIE ZEIT mit starkem Journalismus mehr als zwei Millionen LeserInnen. DIE ZEIT bietet eine große Themenvielfalt: Politik und Wirtschaft sind zentrale Bestandteile, aber auch alle anderen Themen, die unsere Gesellschaft bewegen, finden ausreichend Platz. Der besondere redaktionelle Anspruch der Berichterstattung, die hohe Glaubwürdigkeit und ein preisgekröntes Layout machen DIE ZEIT zu einer ganz besonders geschätzten Informationsquelle.