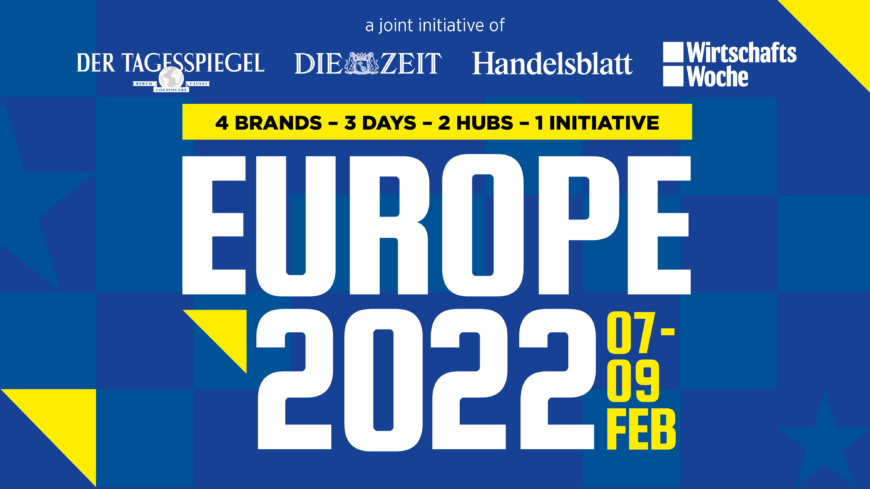 Towards A Competitive Europe
Germany's leading media Der Tagesspiegel, DIE ZEIT, Handelsblatt and WirtschaftsWoche invite you to a joint annual kick-off event "Europe 2022" from February 7th  through 9th, 2022, where we want do discuss which challenges we need to tackle in Europe after the pandemic. The focus will be put on several questions: How can we strengthen our democracies? How can the digitalization be accelerated and the continent's digital sovereignty be achieved? How can the European Single Market be enhanced and how can we reach our goals to protect the climate? How can Europe find and strengthen its role in a constantly changing world order with a stronger China and changing international alliances?
With Europe 2022, we offer a participatory, digital European platform where we want to debate these important issues with dedicated Europeans.
On the occasion of the French Presidency in the EU Council, we have extended our main bases for the conference from Berlin with an additional studio set up in Paris. This will allow to also reach the French public – and other European participants.
Join us as we discuss with leading decision-makers from politics, business and academia how the European project can make economic and socio-political progress in 2022 and maintain its position in the world.
The hashtag for the event is #Europe20XX.
It is organized by Convent – an affiliate of the ZEIT Publishing Group.
We look forward to welcoming you as a participant in »Europe 2022«!

© Foto: Phil Dera für DIE ZEIT

© Foto: Phil Dera für DIE ZEIT

© Foto: Phil Dera für DIE ZEIT

© Foto: Phil Dera für DIE ZEIT

© Foto: Phil Dera für DIE ZEIT

© Foto: Phil Dera für DIE ZEIT

© Foto: Phil Dera für DIE ZEIT

© Foto: Phil Dera für DIE ZEIT

© Foto: Phil Dera für DIE ZEIT

© Foto: Phil Dera für DIE ZEIT

© Foto: Phil Dera für DIE ZEIT

© Foto: Phil Dera für DIE ZEIT

© Foto: Phil Dera für DIE ZEIT

© Foto: Phil Dera für DIE ZEIT

© Foto: Phil Dera für DIE ZEIT

© Foto: Phil Dera für DIE ZEIT

© Foto: Phil Dera für DIE ZEIT

© Foto: Phil Dera für DIE ZEIT

© Foto: Phil Dera für DIE ZEIT

© Foto: Phil Dera für DIE ZEIT































© Foto: Phil Dera für DIE ZEIT

© Foto: Phil Dera für DIE ZEIT

© Foto: Phil Dera für DIE ZEIT

© Foto: Phil Dera für DIE ZEIT

© Foto: Phil Dera für DIE ZEIT

© Foto: Phil Dera für DIE ZEIT

© Foto: Phil Dera für DIE ZEIT

© Foto: Phil Dera für DIE ZEIT

© Foto: Phil Dera für DIE ZEIT

© Foto: Phil Dera für DIE ZEIT

© Foto: Phil Dera für DIE ZEIT

© Foto: Phil Dera für DIE ZEIT

© Foto: Phil Dera für DIE ZEIT



























































































































































---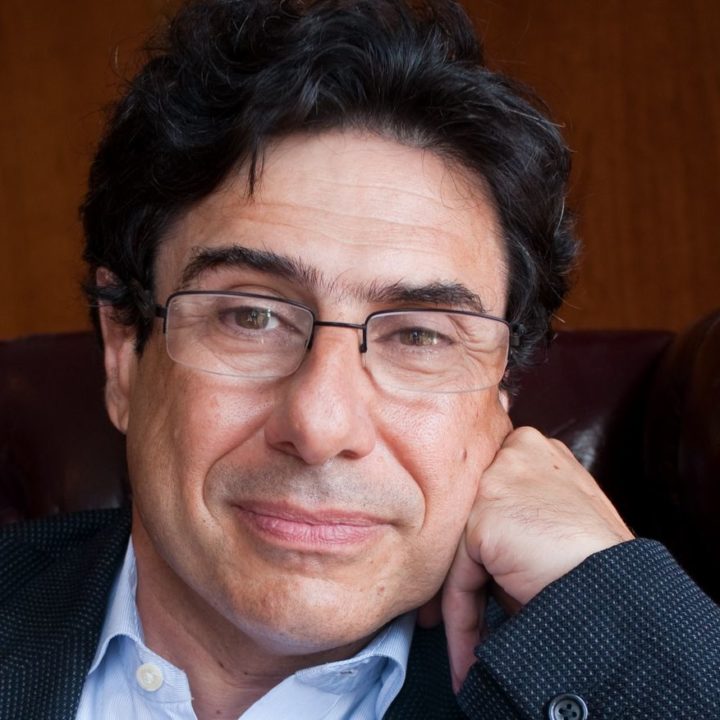 Prof. Philippe Aghion
Department of Economics, Harvard University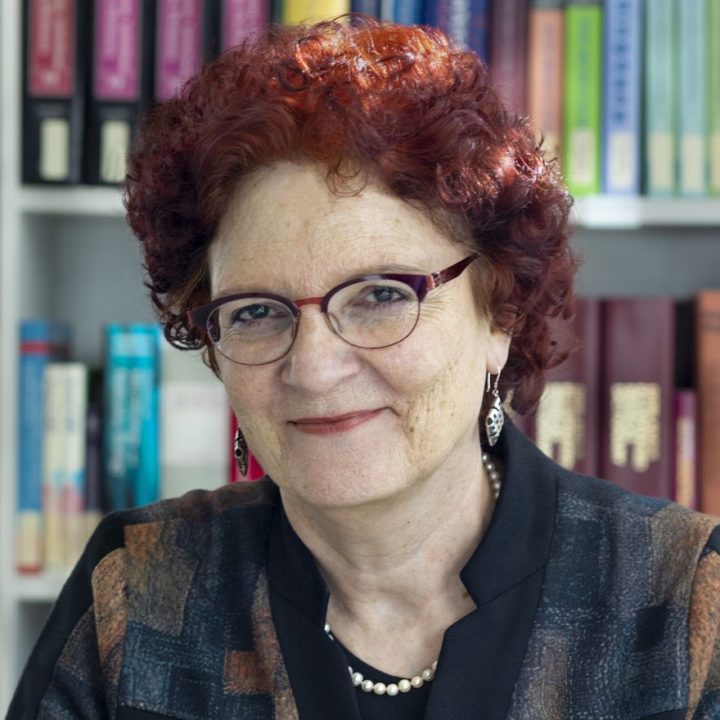 Dr Andrea Ammon, MD, MPH
Director, European Center for Disease Prevention and Control
Dr Andrea Ammon, MD, MPH, was appointed Director of ECDC in June 2017.
From April 2011 to April 2015, Andrea Ammon was Deputy to the Director and Head of Unit for Resource Management and Coordination. From May 2015, she was ECDC's Acting Director.
Andrea joined ECDC as the Head of the Surveillance Unit in 2005. The unit was responsible for developing The European Surveillance System (TESSy), implementing a long-term surveillance strategy for the European Union (EU), evaluating the Dedicated Surveillance Networks (DSN), performing step-by-step transfer of DSN activities to ECDC, revising the EU case definitions and producing an Annual Epidemiological Report on infectious diseases in the EU.
Prior to joining the ECDC, Dr Ammon served in several roles at the Robert Koch-Institute, in Berlin, Germany, most recently as Head of Department for Infectious Disease Epidemiology. In this capacity, she maintained and further developed the German national surveillance system; coordinated the national outbreak response team for current and emerging infections; coordinated emergency planning for influenza; directed the national Field Epidemiology Training Programme; coordinated epidemiological research programmes in infectious diseases and provided scientific advice for government Ministries, Members of Parliament, and the public.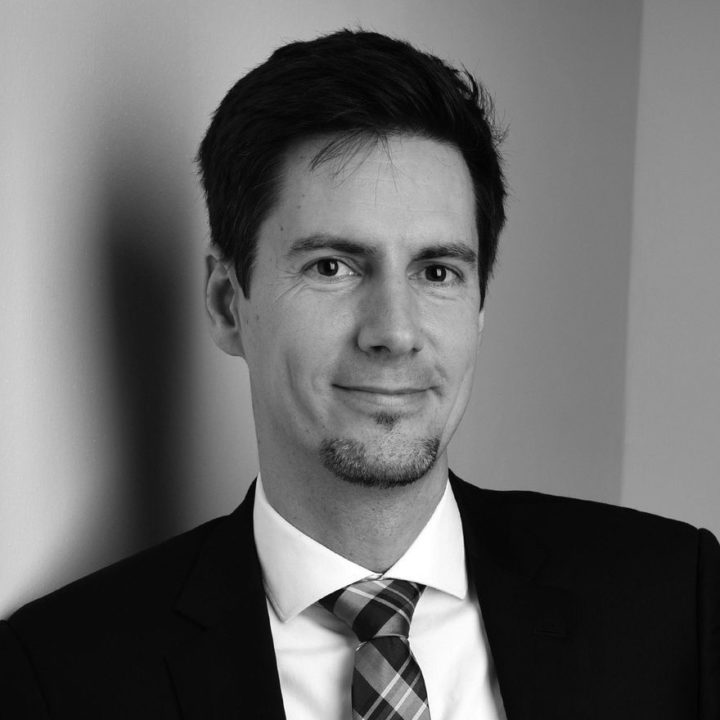 Dr. Robert Axmann
Head, Quantumcomputing Initiative, German Aerospace Center
Robert Axmann studied Aerospace Engineering in Munich, Germany and Cranfield United Kingdom and got a PhD in aerospace engineering. He holds also a master in business administration. He works for the German Aerospace Center (DLR e.V.), initially for different satellite missions as well as the International Space Station in the area of operations. From 2017 onwards, he was the Founding Director of the DLR Institute of Data Science in Jena and also the head of the department Strategy Space Research and Technology. Since summer 2021 he is head of the DLR Quantumcomputing Initiative.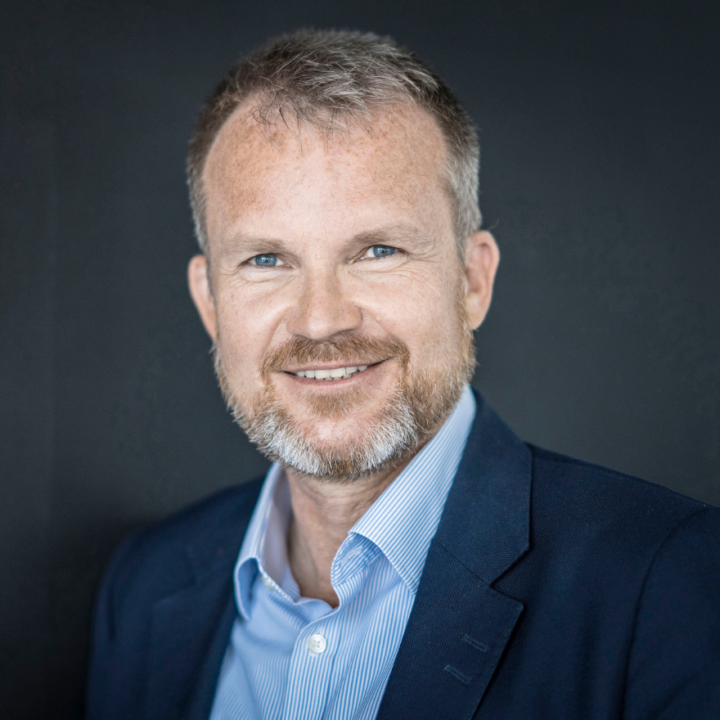 Dr. Jens Baas
Chairman of the Board, Techniker Krankenkasse
Dr. Jens Baas is CEO of Techniker Krankenkasse. His vision is a public health insurance for the digital age. TK is Germany's largest statutory health insurance with more than 11 million people insured. Baas is overseeing Business Development, Finance/Controlling, Information Technology, Brand/Marketing, Politics/Communications and the Board of Directors/Executive Board. Previously he worked for the Boston Consulting Group as a Partner and Managing Director responsible for payers & providers, and also serving the pharmaceutical and medical technology industries. Baas holds a degree in human medicine from the University of Heidelberg. After graduating, he worked in the surgical department at the university hospitals of Heidelberg and Münster.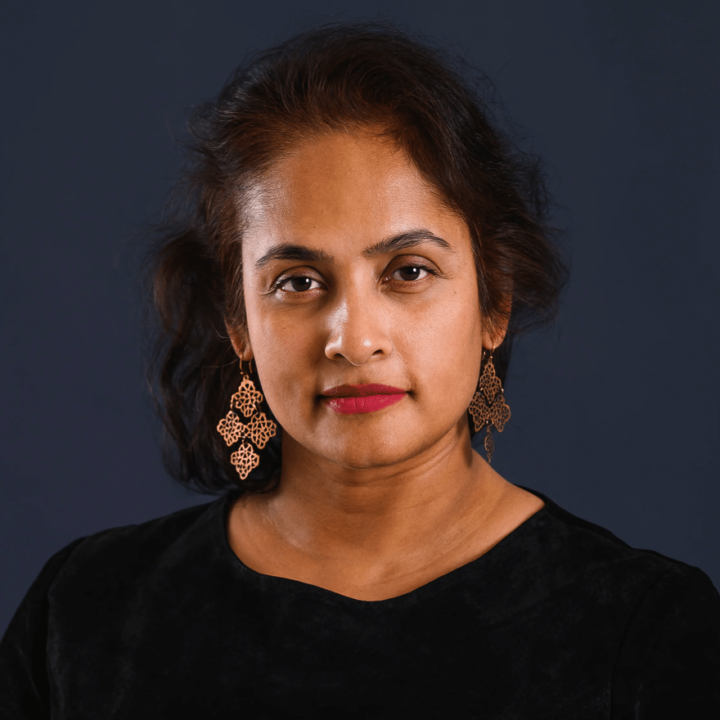 Jaya Baloo
CISO, Avast
Jaya Baloo is Avast's Chief Information Security Officer (CISO) and joined Avast in October 2019. Previously, Ms. Baloo held the position of CISO at KPN, the largest telecommunications carrier in the Netherlands, where she established and lead its security team whose best practices in strategy and policy are today recognized as world leading. Prior to this, Ms. Baloo also held the position of Practice Lead Lawful Interception at Verizon, and worked at France Telecom as a Technical Security Specialist. Ms. Baloo is formally recognized within the list of top 100 CISOs globally and ranks among the top 100 security influencers worldwide. In 2019, she was also selected as one of the fifty most inspiring women in the Netherlands by Inspiring Fifty, a non-profit aiming to raise diversity in technology by making female role models in technology more visible. Ms. Baloo has been working in the field of information security, with a focus on secure network architecture, for over 20 years and sits on the advisory boards of the NL's National Cyber Security Centre, PQCrypto and Flagship Strategic. She serves on the audit committee of TIIN capital, a cybersecurity fund, and is also a member of the IT Committee of Sociale Verzekeringsbank. Ms. Baloo is currently a member of EU Quantum having been a member of the EU High Level Steering Committee for the FET Quantum Flagship from 2016 – 2017. Ms. Baloo has spoken widely at high profile conferences such as RSA, TEDx and Codemotion on topics including Lawful Interception, VoIP & Mobile Security, Cryptography, and Quantum Communications Networks. Additionally, Ms. Baloo is a faculty member of the Singularity University since 2017, where she regularly lectures.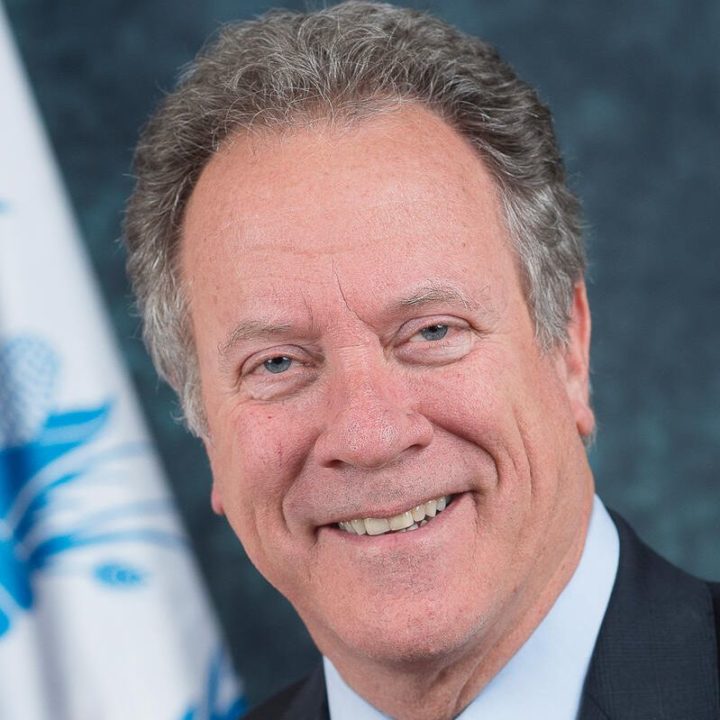 David Beasley
Executive Director, World Food Programme; Nobel Peace Prize Laureate 2020
David Beasley is Executive Director of the World Food Programme, and a former Governor of South Carolina. At WFP, Mr. Beasley is putting to use four decades of leadership and communications skills to mobilise more financial support and public awareness for the global fight against hunger. These efforts were recognised when the Norwegian Nobel Committee awarded WFP the 2020 Nobel Peace Prize. Throughout his career he has worked across political, religious and ethnic lines to champion economic development, humanitarian assistance, education, and intercultural and interfaith cooperation. He is a recipient of the John F. Kennedy Profile in Courage Award.
© Foto: WFP Rein Skullerud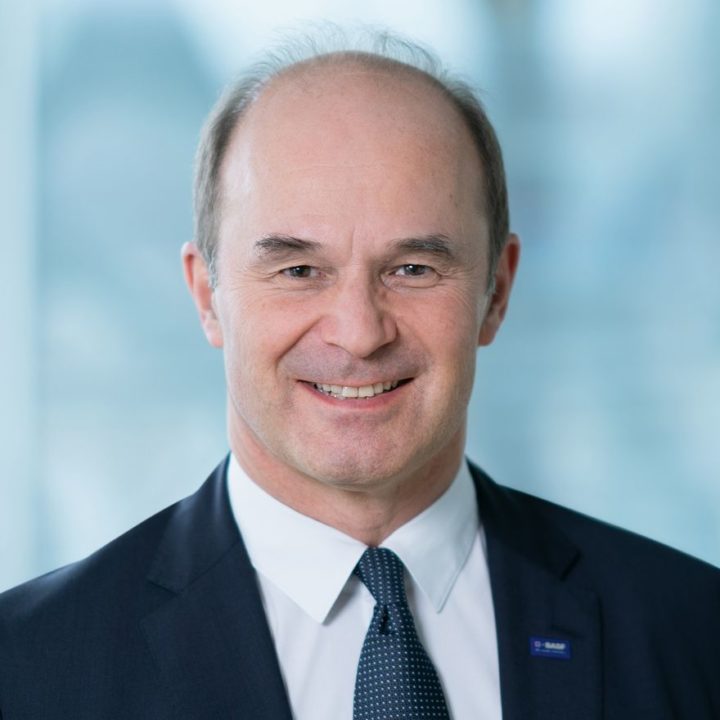 Dr. Martin Brudermüller
Chairman of the Board of Executive Directors, BASF SE
Dr. Martin Brudermüller is Chairman of the Board of Executive Directors of BASF SE since 2018 and President of the European Chemical Industry Council Cefic since October 2020.
From 1980 onwards he studied Chemistry at the University of Karlsruhe, Germany, and received his degree there in 1985. After earning his doctorate in Karlsruhe in 1987, he did a postdoc at the University of California, Berkeley, United States. Brudermüller started his career with BASF in 1988 in the Ammonia Laboratory. From there, his career took him through various positions in Ludwigshafen, Milan and Hong Kong to the Board of Executive Directors (2006). Brudermüller was Vice Chairman of the Board of Executive Directors from May 2011 to 2018 and Chief Technology Officer (CTO) of BASF SE from May 2015 to January 2021.
BASF's corporate purpose "we create chemistry for a sustainable future" is also what drives him as Chairman of the Board of Executive Directors. As a chemist, Brudermüller is convinced that innovations from science are key to solve challenges such as climate change. As a convinced European, he is committed to a strong and competitive European industry.
© Vorsitzender des Vorstands der BASF SE, verantwortlich für die Bereiche Corporate Legal, Compliance, Tax & Insurance; Corporate Development; Corporate Communications & Government Relations; Corporate Human Resources; Corporate Investor Relations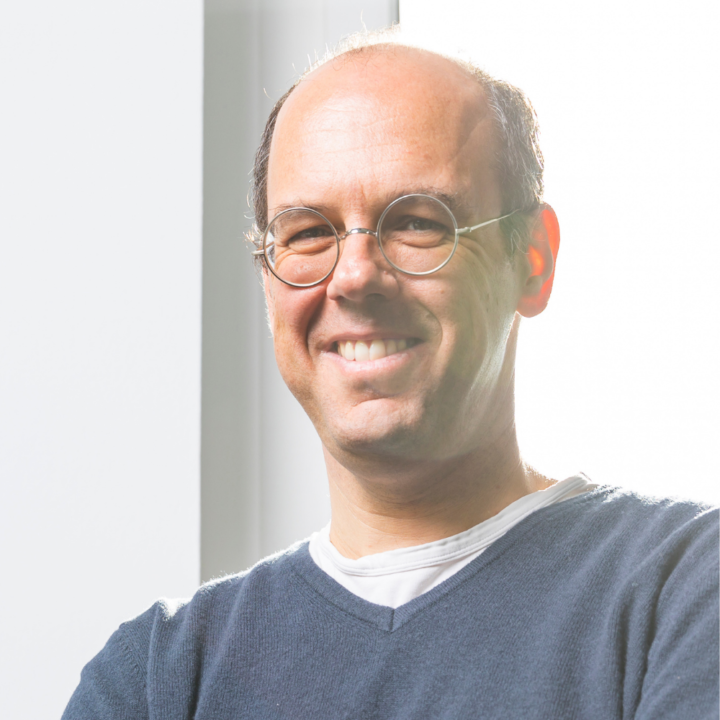 Prof. Dr. Tommaso Calarco
Director, Institute for Quantum Control, Forschungszentrum Jülich
Prof. Dr. Tommaso Calarco has pioneered the application of quantum optimal control methods to quantum computation and to many-body quantum systems. Currently the Director of the Institute for Quantum Control of the Peter Grünberg Institute at Forschungszentrum Jülich and Professor of Quantum Information at the Institute of Theoretical Physics of the University of Cologne, Tommaso received his PhD at the University of Ferrara and started to work as a postdoc in the group of P. Zoller at the University of Innsbruck. He was appointed as a Senior Researcher at the BEC Centre in Trento in 2004 and as a Professor for Physics at the University of Ulm in 2007, where he then became Director of the Institute for Complex Quantum Systems and of the Centre for Integrated Quantum Science and Technology. He has authored in 2016 the Quantum Manifesto, which initiated the European Commission's Quantum Flagship initiative, and is currently the Chairman of one of the Flagship's Governing Bodies: The Quantum Community Network (QCN). In 2020, together with the QCN, he has launched an initiative towards the creation of a consortium of European quantum industries, which has been legally established in 2021 under the name of European Quantum Industry Consortium (QuIC).
© Foto: WWW.SASCHAKREKLAU.DE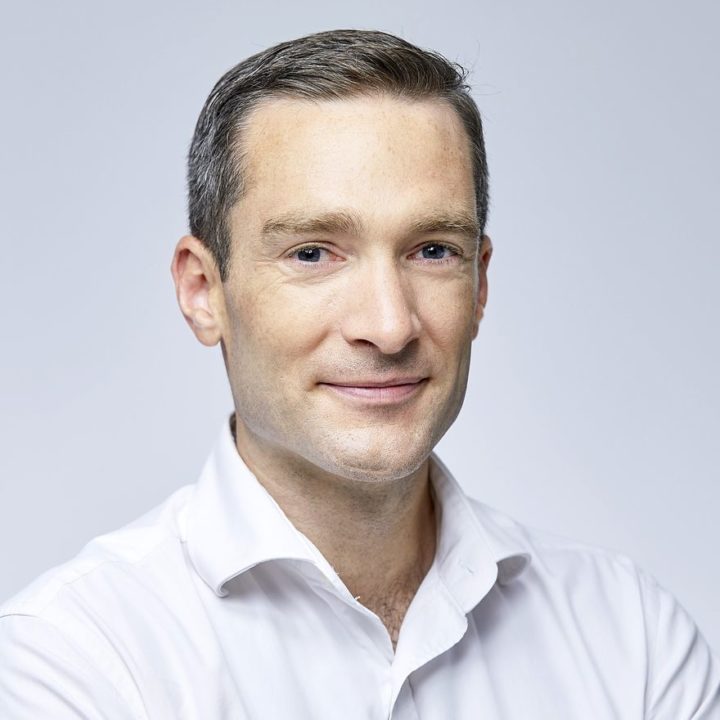 Philippe de Chanville
Co-Founder & Co-CEO, ManoMano
Philippe de Chanville began his career in London in the M&A Restructuring team at BDO Stoy Haywards and then became a private equity investor at Caledonia Investissement. Philippe joined Otium Capital as a Venture Capital investor where he met Christian, his future partner with whom he created ManoMano in 2013. Father of 5 children, the French-American has completely renovated his apartment in order to adapt to his growing family.
© PORTRAITS MANO MANO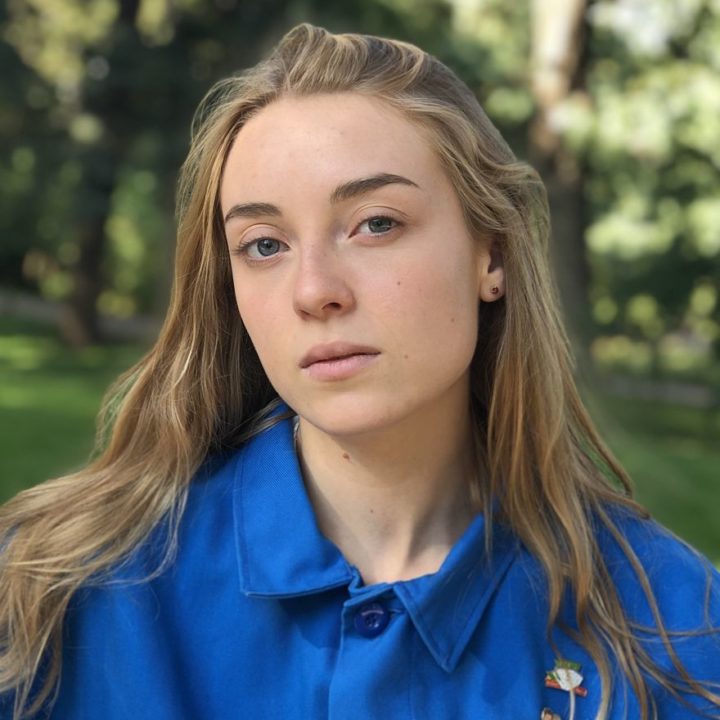 Marie Chureau
French climate activist
Marie Chureau is a climate and social activist, member of Youth for Climate France and Fridays For Future Europe'.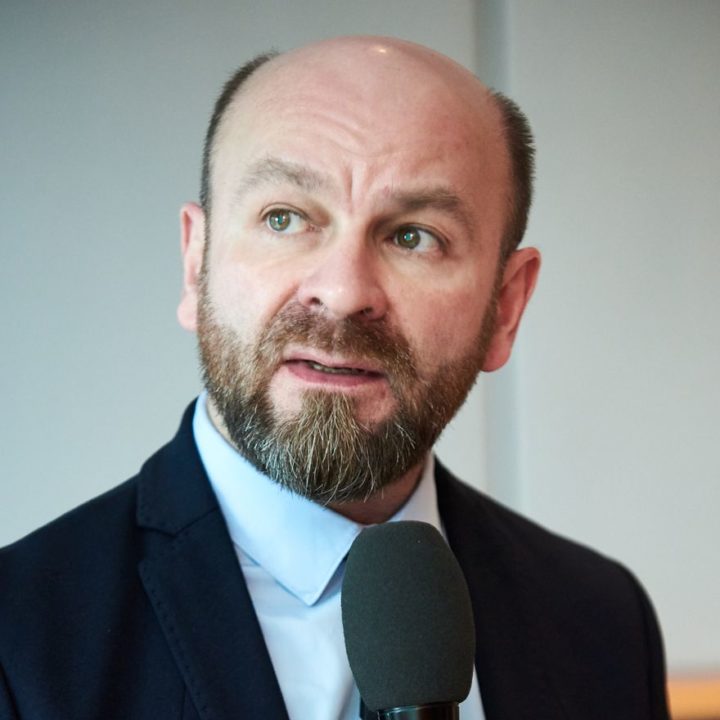 Neil Datta
Secretary, European Parliamentary Forum for Sexual & Reproductive Rights
Neil Datta has been the Secretary of the European Parliamentary Forum for Sexual and Reproductive Rights since 2004. Neil founded the organisation with a select group of parliamentarians and with the support of IPPF in 2000 and has been responsible for its growth to its current membership of over 30 all-party parliamentary groups on population and development issues. Neil has over fifteen years' experience in the field of political involvement in population and development.
Throughout this period, he has conducted in-depth research on anti-choice activity in Europe, publishing a report in 2018 that continues to receive worldwide media attention. Before becoming EPF Secretary, Neil coordinated the Parliamentary Programme of the International Planned Parenthood Federation European Network. Neil holds a Master's Degree in European Public Administration from the College of Europe in Bruges and a Bachelor of Arts in History and Languages from the State University of New York at Binghamton. Neil holds 5 nationalities and is bilingual English/French.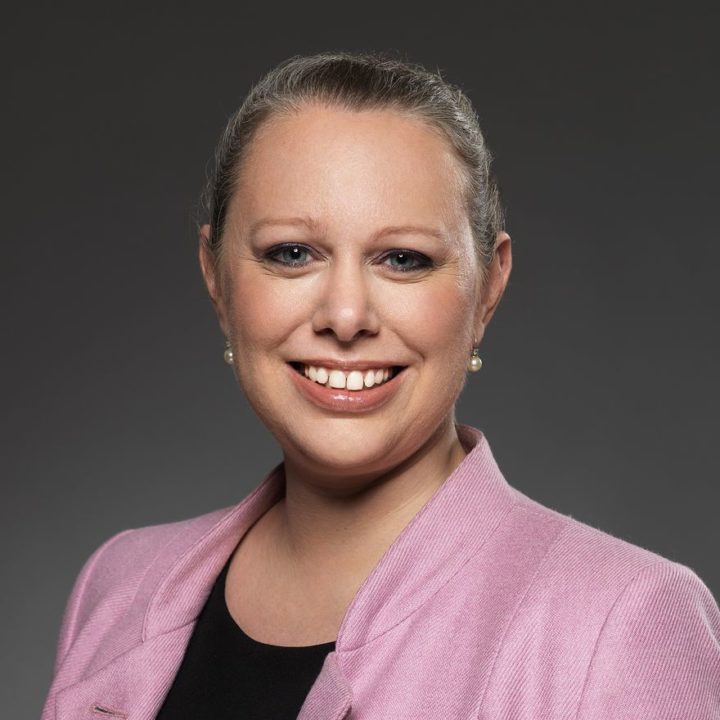 Carole Dieschbourg
Minister for the Environment, Climate and Sustainable Development, Luxembourg
Following her secondary school studies at the Lycée classique d'Echternach from 1990 to 1997, Carole Dieschbourg pursued a higher education in History as well as German language and literature at the University of Trier from 1997 to 2005, where she was awarded a Master of Arts in 2005.
Following the legislative elections of 20 October 2013, Carole Dieschbourg joined the government as Minister for the Environment on 4 December 2013 in the coalition government formed by the Democratic Party (DP), the Luxembourg Socialist Workers' Party (LSAP) and the Green Party (déi gréng).
In December 2015, under the Luxembourg Presidency of the Council of the European Union, Carole Dieschbourg coordinated the position of the European Union at the United Nations Climate Change Conference (COP21) in Paris.
After the legislative elections of 14 October 2018, Carole Dieschbourg was appointed Minister for the Environment, Climate and Sustainable Development on 5 December 2018 in the coalition government formed by the DP, the LSAP and déi gréng.
At local level, Carole Dieschbourg served as a municipal councillor in Echternach from 2011 to 2013, an office she held until her appointment to the government.
Within the programme "Leader+ Müllerthal", Carole Dieschbourg was the project coordinator for "Moulins – inventaire, excursion et sentier régional" (Mills – inventory, excursion and regional trail) and "Millebuch" (Book on mills) from 2005 to 2006.
In 2007, she published the book Die Mühlen des Müllerthals (The mills of the Müllerthal).
Carole Dieschbourg was a board member of Moulin J.P. Dieschbourg, the family mill business established in 1897, until her appointment to the government in December 2013.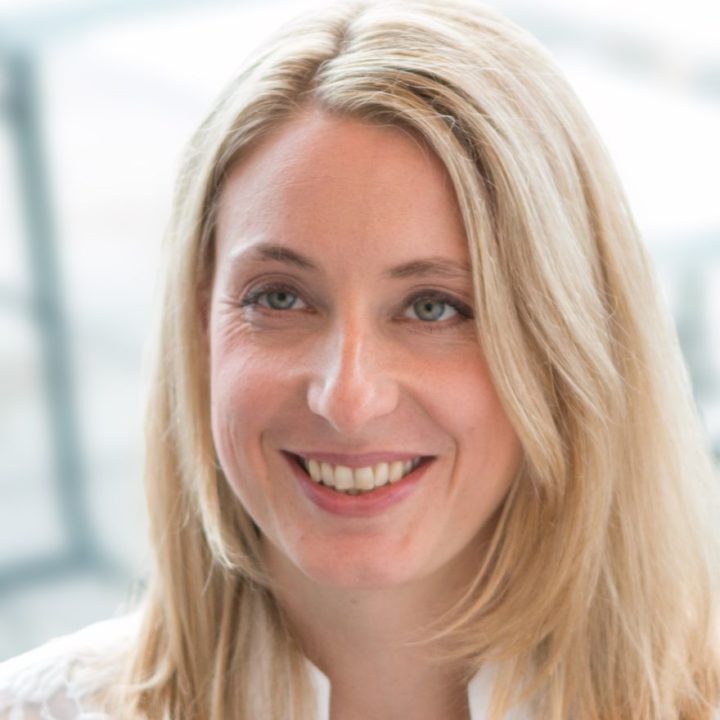 Dr. Tanja Emmerling
Partner, High-Tech Gründerfonds
Dr. Tanja Emmerling is a partner at High-Tech Gründerfonds and leads the Berlin office. She has been active as an investment manager in the Digital Tech area of the fund since 2014 and is very interested in topics such as Artificial Intelligence, IoT, Mobility & Logistics, IT-Security, Blockchain and SaaS. She is also active as a start-up mentor and is committed to strengthen the role of female investors in these areas. Before joining HTGF, she worked for more than six years in a media company and was responsible as Head of New Ventures for incubations in B2B.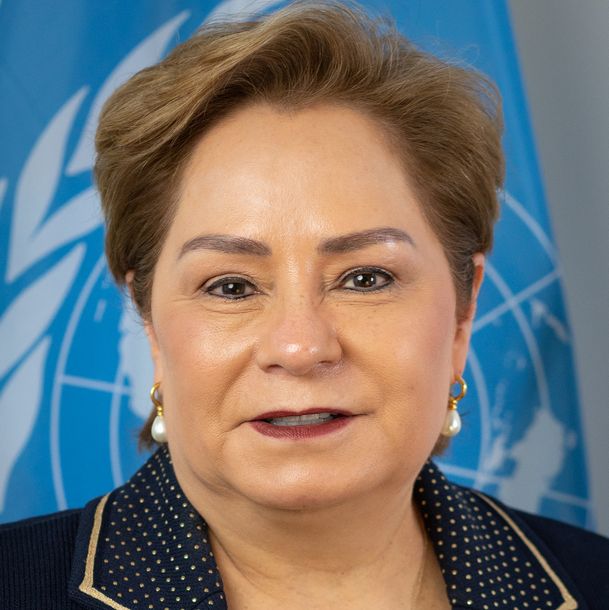 Patricia Espinosa
Executive Secretary, United Nations Framework Convention on Climate Change
Patricia Espinosa is the Executive Secretary of UN Climate Change since 2016. Ambassador of Mexico to Germany since 2012 and from 2001 to 2002, Ms. Espinosa was Minister of Foreign Affairs of Mexico from 2006 to 2012, bringing more than 30 years of experience at highest levels in international relations, specialized in climate change, global governance, sustainable development, gender equality and protection of human rights.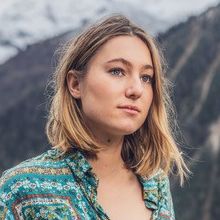 Camille Etienne
French Climate Activist
Camille is a french climate and social activist. She lobbies around political and economical leaders. Former spokesperson for the French movement On Est Pret, she created with Solal Moisan an artistic duo called Avant l'orage making short movies and performing on stage to raise awareness about climate emergency.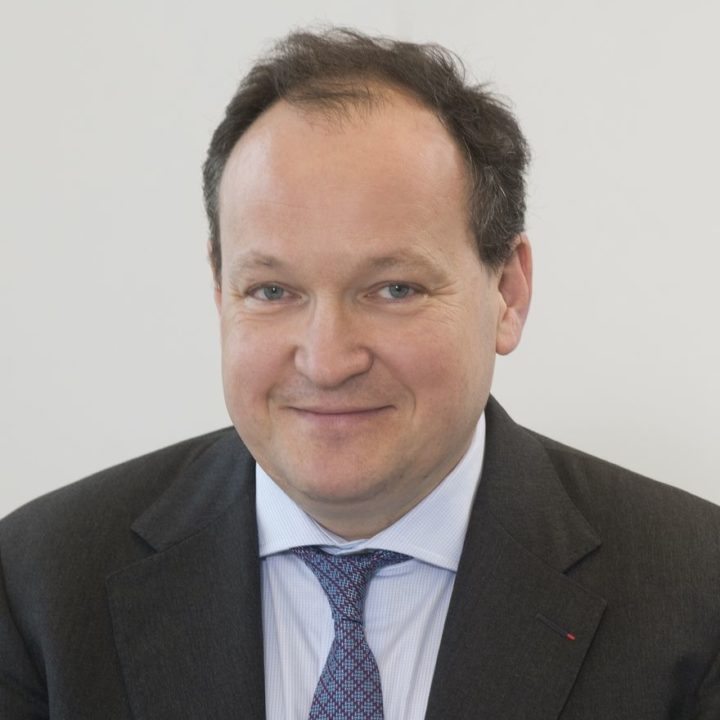 Ambroise Fayolle
Vice-President, European Investment Bank
Ambroise Fayolle was appointed Vice-President of the European Investment Bank in February 2015. He is currently responsible for climate action and environment, development policy, and is Board member of the European Investment Fund. He also oversees the activities of the Bank in France, Germany and many countries in Africa and of the Pacific Ocean. A graduate of the Ecole Nationale d'Administration (ENA), he spent most of his career in various positions at the French Treasury Department and in the IMF and the World Bank, including as a Board member of the two institutions for 6 years.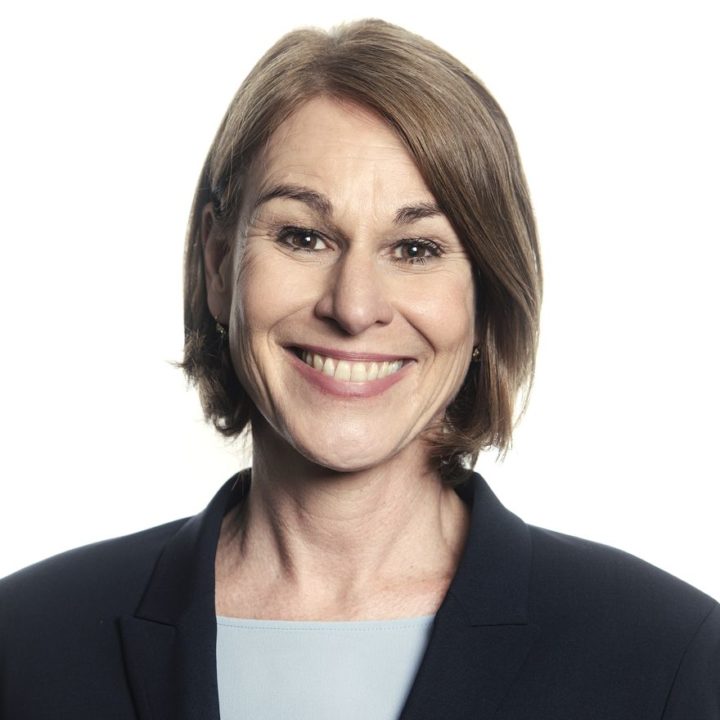 Susanne Fiedler, Ph.D.
Chief Commercial Officer, Organon
Susanne Fiedler is Organon's Chief Commercial Officer and is responsible for the company's business strategy, which aims to drive growth for the company and deliver impact for people and healthcare systems around the world. In this role, Susanne is working to ensure Organon is a company that listens and learns from women and other customers and engages with its key stakeholders through an efficient and differentiated operating model.
Susanne joins Organon from Merck, known as MSD outside the US and Canada, where she worked for more than two decades in marketing and sales roles with increasing responsibility. Most recently, she was the President of Europe and Canada for the Commercial Organization, where she drove double-digit growth. Before that, she served as Managing Director of Australia and New Zealand and then Germany, reshaping and advancing the business in those countries. She has also served in global and regional positions across a number of different key therapeutic areas.
Susanne holds a Ph.D. in business administration and marketing from the University of Passau in Germany.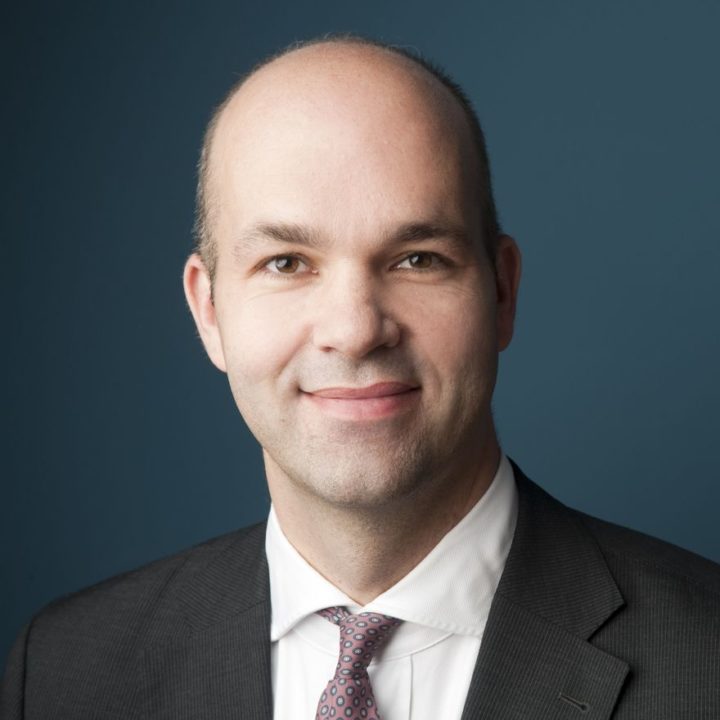 Prof. Marcel Fratzscher, Ph.D.
President, German Institute for Economic Research (DIW Berlin)
© Foto: Marcel Fratzscher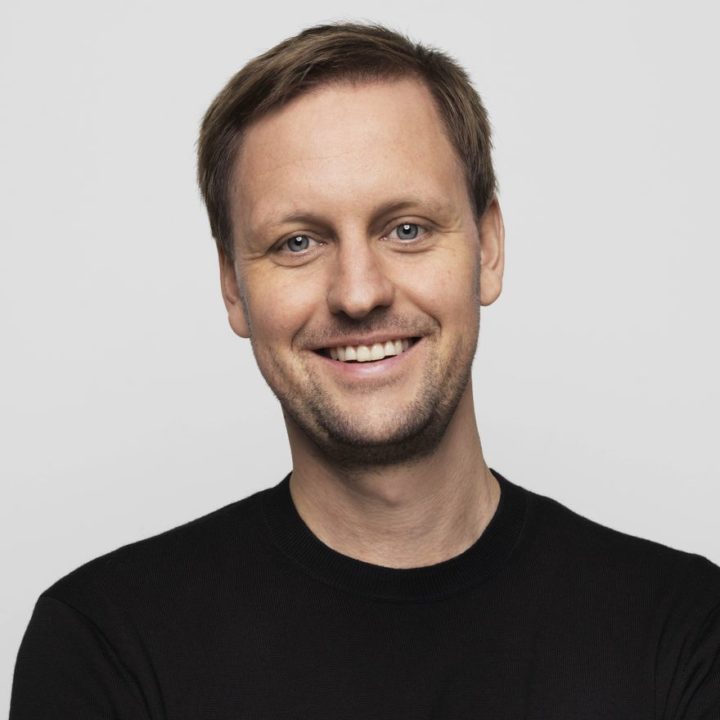 Dr. Jan Goetz
CEO, IQM Quantum Computers
Dr. Jan Goetz is a quantum physicist and an alumni of TU Munich. Jan received his PhD on superconducting quantum circuits and continued as a Postdoc in Helsinki at Aalto University. Jan is a Marie-Curie Fellow with docent title and more than 10 years' experience in quantum computing. Jan is also listed in the Capital.de's 40 under 40 list for 2020. IQM is on a mission to build world-leading quantum computers for the well-being of humankind, now and for the future.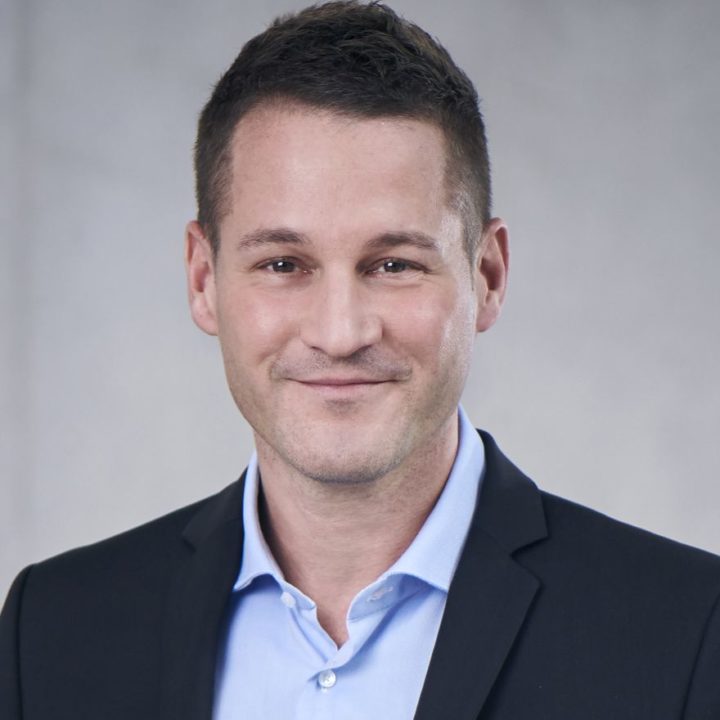 Dr. Andreas Gorbach
Member of the Board of Management / Head of Truck Technology, Daimler Truck AG
Dr Andreas Gorbach is Member of the Board of Management of Daimler Truck AG and Head of Truck Technology. Prior to his current position, he was CEO of the fuel cell joint venture cellcentric of Daimler Truck AG and the Volvo Group. Before that, Gorbach was Head of Product Management for the global generations of engines and axles at Daimler Truck. In addition, he was responsible for climate protection and air quality within the company's sus-tainability strategy.
Gorbach started his career at Daimler Truck in 2005 in the powertrain development depart-ment. He held various management positions in the following years, including Head of Devel-opment for the global engine platforms.
© Andreas Gorbach, Mitglied des Vorstandes der Daimler Truck Holding AG, verantwortlich für Truck Technology. // Andreas Gorbach, Member of the Board of Management of Daimler Truck Holding AG, responsible for Truck Technology.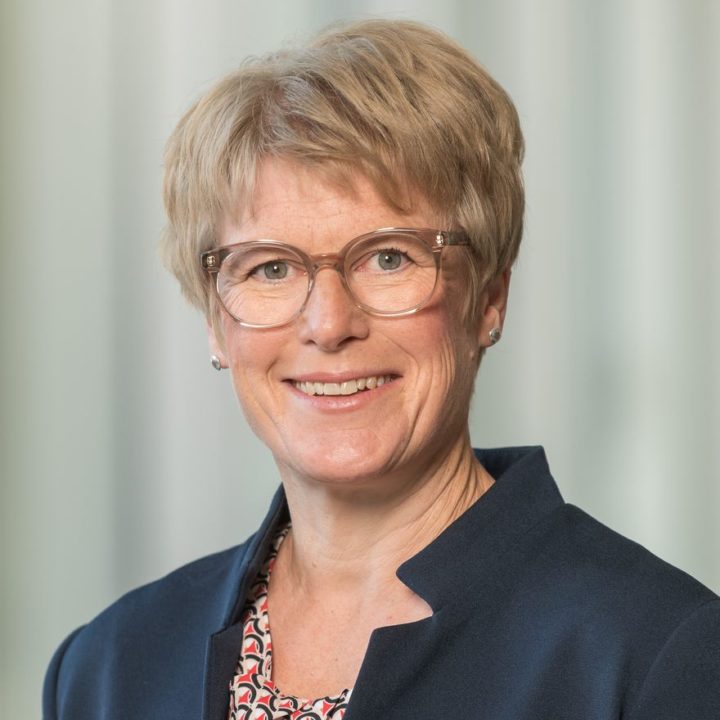 Prof. Dr. Veronika Grimm
Member, German Council of Economic Experts
Veronika Grimm has been full professor of economics and Head of the Chair of Economic Theory at Friedrich-Alexander-Universität Erlangen-Nürnberg (FAU) since 2008. She is Head of the research unit "Energy Market Design" Energie Campus Nürnberg (EnCN), member of the Executive Board of Zentrum Wasserstoff.Bayern (H2.B) and Director of the Laboratory for Experimental Research Nuremberg (LERN). Previously she had worked at the Humboldt University of Berlin, the University of Alicante and the University of Cologne and spent long research visits at the Univesité Libre de Bruxelles and the Université Catholique de Louvain.
Since 2020 Veronika Grimm has been a member of the German Council of Economic Experts. In addition, she is active in numerous committees and advisory boards, including the German Federal Government's National Hydrogen Council, the Expert Commission on the "Energy of the Future" monitoring process at the Federal Ministry of Economics and Energy (BMWi), the Future Circle of the Federal Ministry of Education and Research (BMBF), the German Advisory Council on Consumer Affairs (BMJV) and the Energy Steering Panel of the European Academies' Science Advisory Council (EASAC).
Her research focuses on energy markets and energy market modelling, behavioural economics, social networks, auctions and market design. She has published widely in leading academic journals, including the Economic Journal, European Journal of Operational Research, Journal of the European Economic Association and the Journal of Economic Theory.
© Prof DR. Veronika Grimm im Statistisches Bundesamt in Wiesbaden.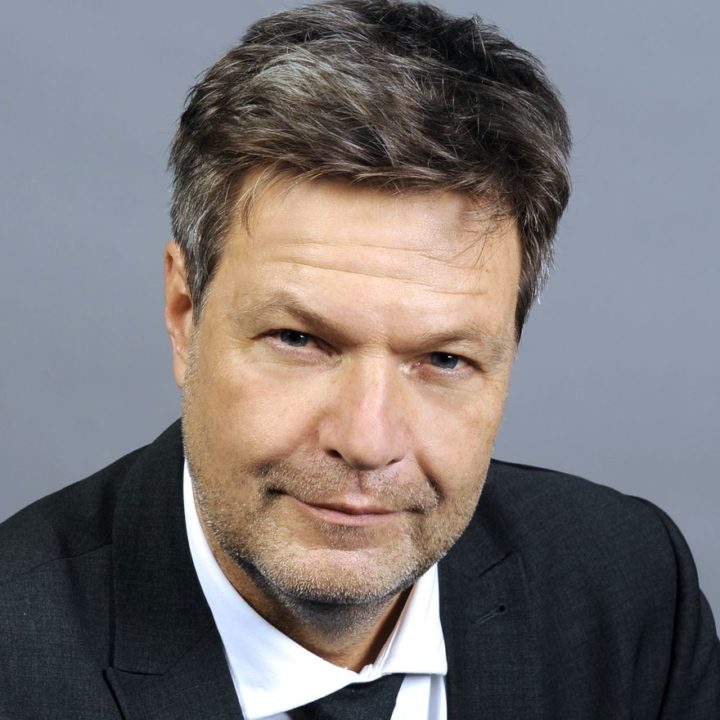 Dr. Robert Habeck
Federal Minister for Economics and Climate Protection and Vice Chancellor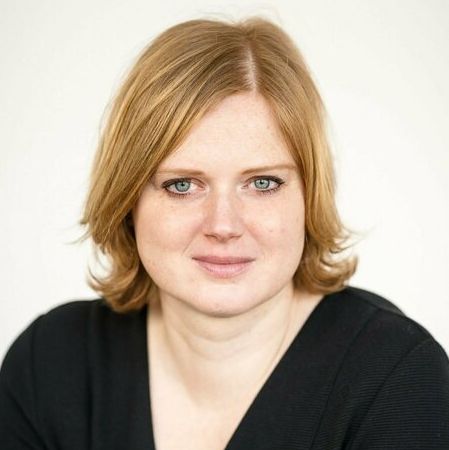 Rieke Havertz
International correspondent, ZEIT ONLINE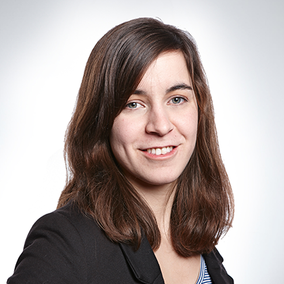 Dana Heide
China correspondent, Handelsblatt
China correspondent for Handelsblatt in Beijing. Previously, four years as correspondent for Handelsblatt in Berlin, reporting on: Federal Ministry of Economics, digital policy, cybersecurity, SMEs, FDP. 2016 Arthur F. Burns Fellow at The Wall Street Journal in San Francisco.
Previously: interim head of the business desk at Handelsblatt Online. 2012 freelance correspondent in San Sebastián, northern Spain.
My editorial research has so far taken me to disused nuclear power plants in Germany and innovative companies in Silicon Valley, all the way to Fukushima Prefecture, which I visited in 2013 for a major multimedia project that won several awards (including the Ernst Schneider Journalism Prize).
I learned journalism, the interpretation of balance sheets, macro- and microeconomics while studying economics at the University of Bremen and at the Georg von Holtzbrinck School for Business Journalists.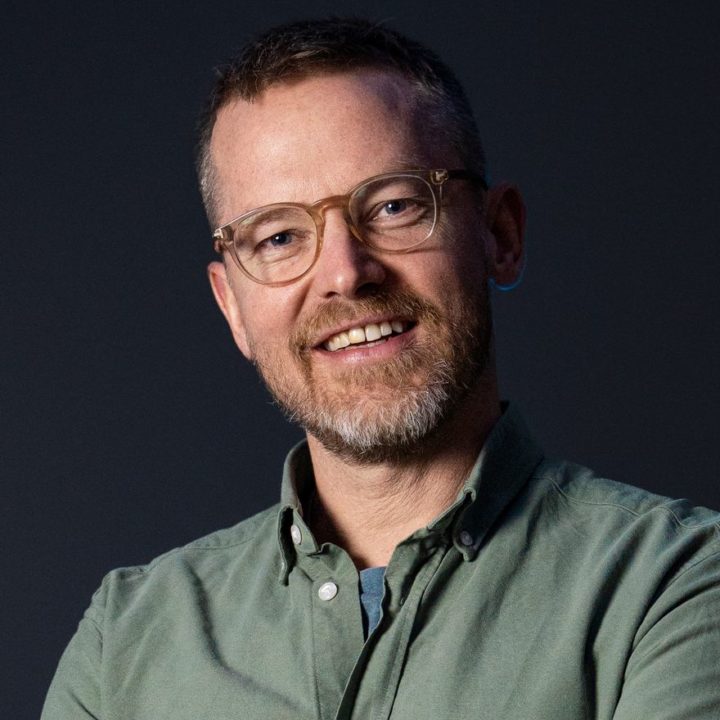 Oscar Höglund
Co-Founder and CEO, Epidemic Sound
Oscar Höglund is co-founder and Chief Executive Officer at Epidemic Sound, the market leading platform for restriction-free music that's on a mission to soundtrack the world.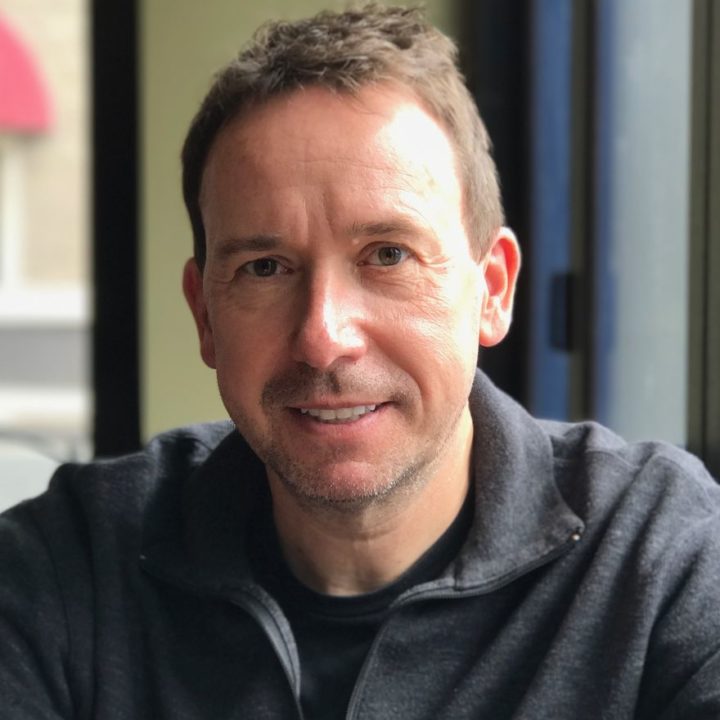 Matthias Hohensee
Bureau Chief Silicon Valley, WirtschaftsWoche
Matthias Hohensee is the Silicon Valley bureau chief for the German national business weekly magazine Wirtschaftswoche. The magazine is Germany's largest business weekly magazine.
Matthias mostly writes stories about US high-tech companies and entrepreneurs and is always looking for interesting ideas, trends, and people. In the past he has interviewed Michael Dell, Bill Gates, Steve Jobs, Eric Schmidt, Arnold Schwarzenegger, and Meg Whitman, among others. Matthias also co-founded an internet media company which has been acquired by a large German publishing company. He is the Georg von Holtzbrinck award-winner for Excellence in Business Journalism.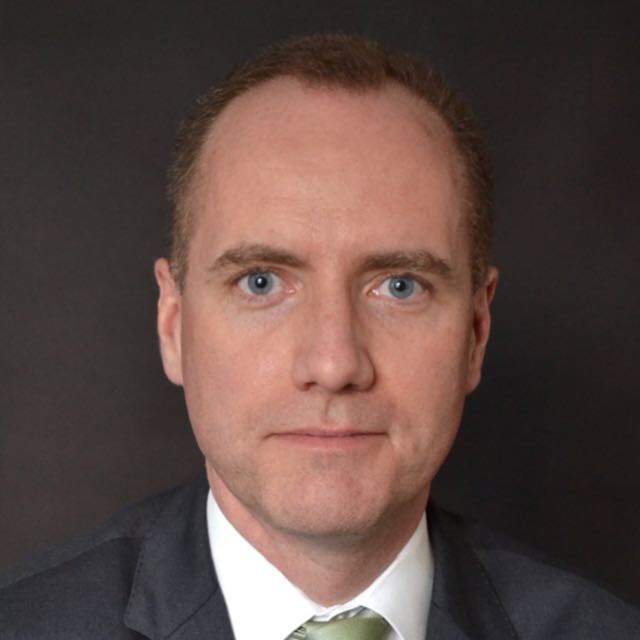 Richard Hughes
Chairman, Office for Budget Responsibility, United Kingdom
Richard Hughes has been Chairman of the UK's Office for Budget Responsibility since October 2020. The OBR is an independent agency that produces the official economic and fiscal forecasts for the UK Government. Prior to joining the OBR, Richard was Director of Fiscal Policy at HM Treasury in London and a Division Chief in the Fiscal Affairs Department at the IMF in Washington.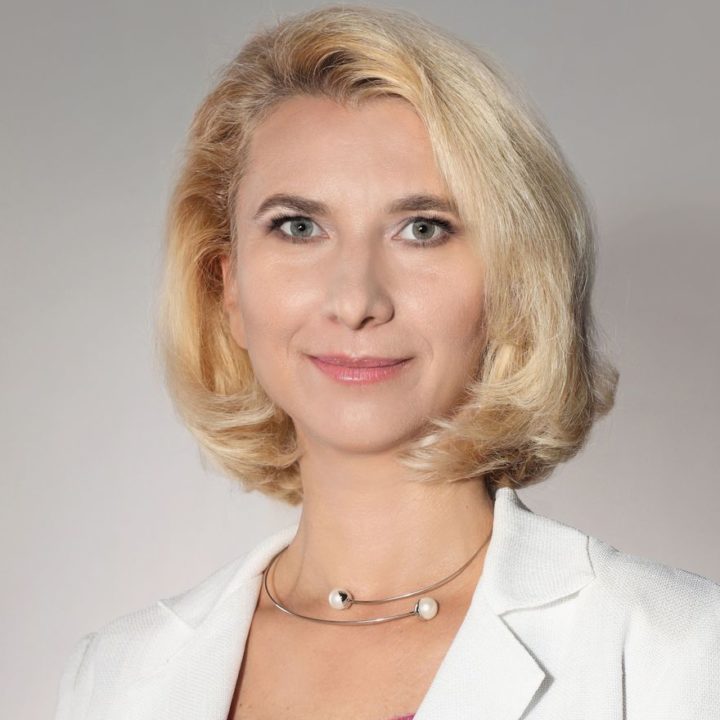 Prof. Dr. Beata Javorcik
Chief Economist, European Bank for Reconstruction and Development (EBRD); Professor of Economics, University of Oxford
Beata Javorcik is Chief Economist of the European Bank for Reconstruction and Development (EBRD) in London. She is on leave from the University of Oxford, where she is the first woman to hold a Statutory Professorship in Economics. She is also a Fellow of All Souls College, Oxford and the Director of the International Trade Programme at the Centre for Economic Policy Research in London. She is a member of the Scientific Advisory Committee at ifo Institute, University of Munich, as well as of the Executive and Supervisory Committee of CERGE-EI in Prague. Before taking up her position at Oxford, she worked at the World Bank in Washington DC, where she focused on research, lending operations and policy advice. She holds a Ph.D. in Economics from Yale and a B.A. in Economics (Summa cum Laude) from the University of Rochester.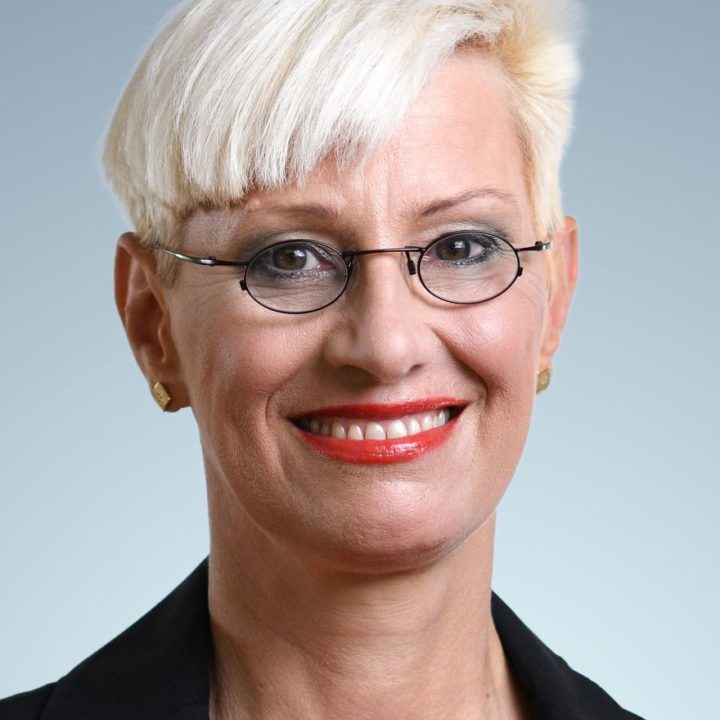 Prof. Dr.-Ing. Anke Kaysser-Pyzalla
Chair of the Ex­ec­u­tive Board, German Aerospace Center
Anke Kaysser-Pyzalla studied mechanical engineering and materials science in Bochum and Darmstadt. She completed her doctorate and qualified as a university lecturer at Ruhr University in Bochum. Following research activities at the Hahn-Meitner-Institute (HMI) and the Technical University of Berlin, she conducted research and taught as a university professor at the Vienna University of Technology from 2003 to 2005. In 2005, she joined the management team at the Max-Planck-Institut für Eisenforschung GmbH in Dusseldorf as Scientific Member, Director and then Managing Director. In 2008, she was appointed Scientific Director of the Helmholtz Centre for Materials and Energy in Berlin (Helmholtz-Zentrum Berlin für Materialien und Energie GmbH), which was created under her leadership through the merger of HMI and the Berlin Electron Storage Ring Society for Synchrotron Radiation (BESSY). In 2017, Anke Kaysser-Pyzalla was elected President of TU Braunschweig, a post she held until the DLR Senate unanimously appointed her as the new Chair of the Executive Board in March 2020.
© Foto: DLR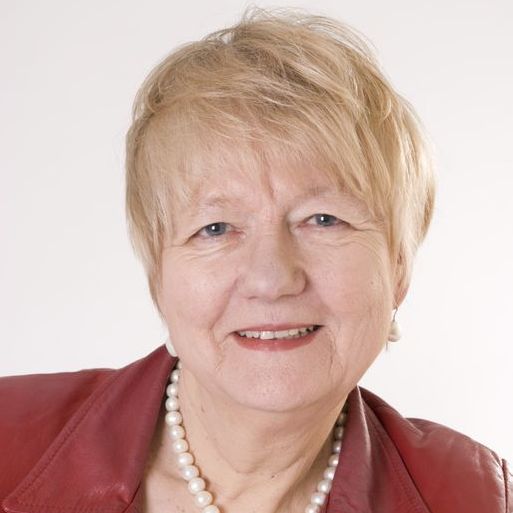 Professor Ilona Kickbusch
Founder and Chair, Global Health Centre, Graduate Institute of International and Development Studies
Professor Ilona Kickbusch is the Founder and Chair of the Global Health Centre at the Graduate Institute of International and Development Studies in Geneva.
She is a member of the Global Preparedness Monitoring Board, the WHO Council on the Economic of Health for All, Council Chair to the World Health Summit in Berlin and vice-president of the European Health Forum Gastein. She has been involved in German G7 and G20 activities relating to global health and the global health initiatives of the German EU presidency in 2020. She chaired the international advisory board for the development of the German global health strategy and advised on the establishment of the WHO Hub on Pandemic and Epidemic Intelligence. She works on a continuous basis with EU presidencies on global health.
She publishes widely and serves on many commissions and boards. She initiated the @wgh300 list of women leaders in global health. She is program chair of the leaders in health network SCIANA. She is co-chair of a Lancet FT Commission on "Governing health futures 2030: growing up in a digital world." She is honorary professor at the Charité, Berlin.
Professor Kickbusch has had a distinguished career with the World Health Organization. She was key instigator of the Ottawa Charter for Health Promotion and WHOs Healthy Cities Network. She was the director of the Global Health Division at Yale University School of Public Health and responsible for the first Fulbright Programme on global health.
She has received many prizes and recognitions. She has been awarded the Cross of the Order of Merit of the Federal Republic of Germany (Bundesverdienstkreuz) and the WHO Medal for contributions to global health.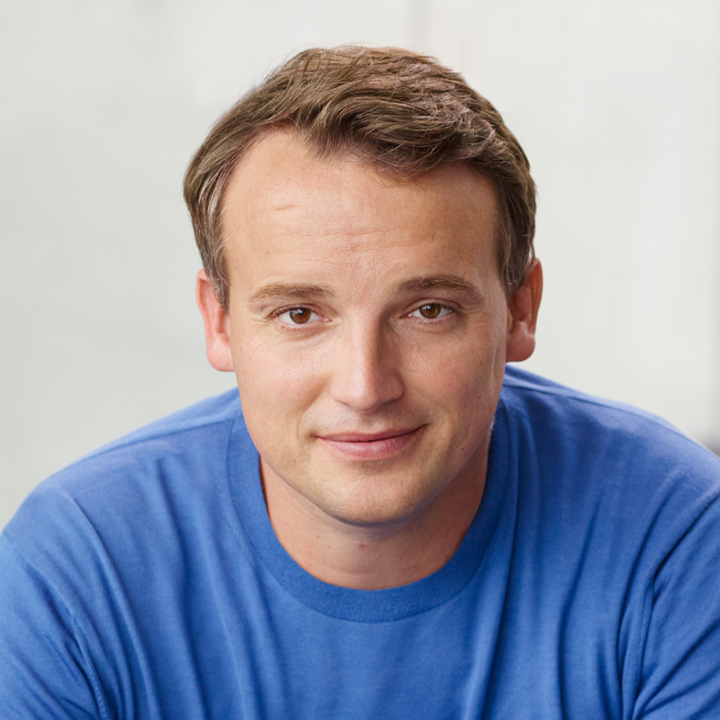 Christian Klein
Board spokesman and member of the board, SAP SE
© Foto: feinkorn photography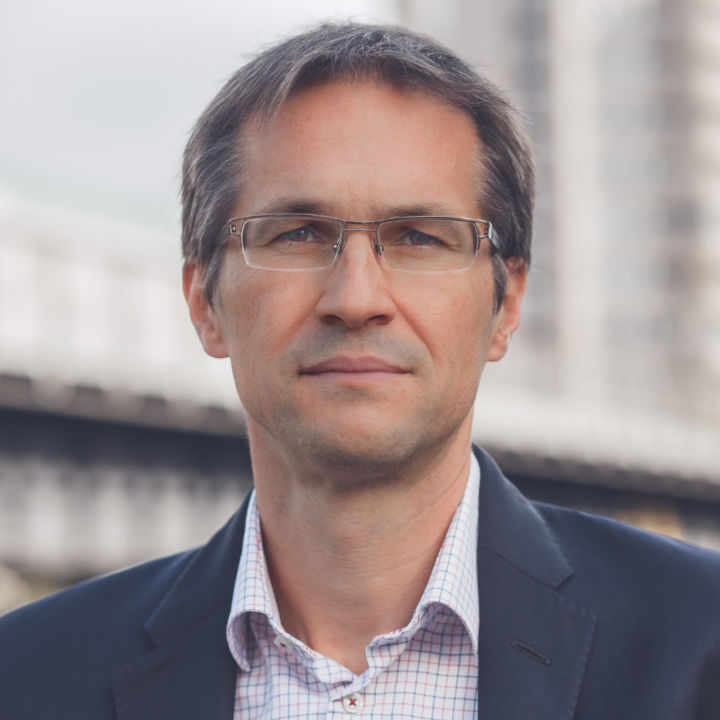 Gerald Knaus
Founder and Chairman, European Stability Initiative (ESI)
Gerald Knaus (Austria) is the Founding Chairman of the European Stability Initiative (ESI). He studied at Oxford, Brussels and Bologna and taught economics at Chernivtsi State University in Ukraine. He worked in Bosnia for five years for various NGOS and international organisations and was Director of the Lessons Learned and Analysis Unit (LLA) of the EU Department of UNMIK in Kosovo (2001-2004). He wrote the book "Can Intervention Work?" (2011), as well as over 90 ESI reports and film scripts for television documentaries. He was an Associate Fellow at the Carr Center for Human Rights Policy at the Harvard University Kennedy School of Governance for five years. In 2020 he published the Spiegel bestseller "Welche Grenzen brauchen wir?" on the future of refugee and migration policy. He lives in Berlin.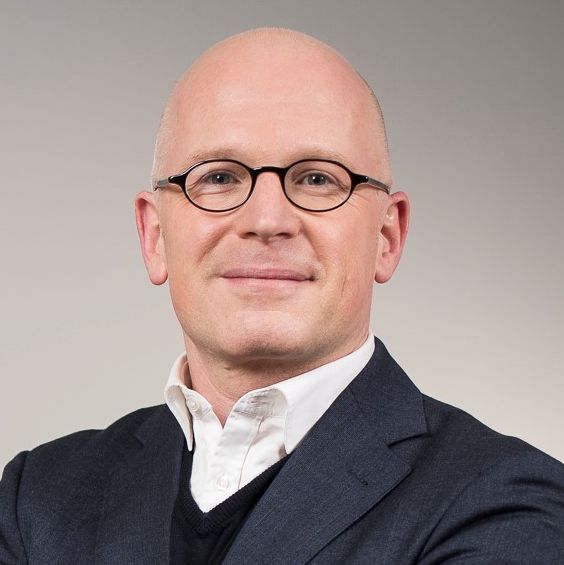 Matthias Kopp
Director Sustainable Finance, WWF Germany (Worldwide Fund For Nature)
© Daniel Seiffert I Fotografie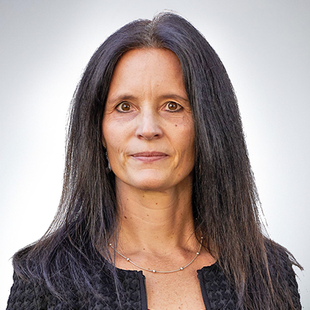 Katharina Kort
Correspondent, Handelsblatt New York
Born in 1973, Katharina Kort soon found herself abroad. After studying in Italy and at the Georg von Holtzbrinck School of Journalism in Düsseldorf, she spent three years in New York as a Handelsblatt correspondent.
After a stopover in Frankfurt as a banking reporter, Katharina Kort covered Italy's economy and politics between 2005 and 2016. She has been back in New York since 2017, where she is head of the Handelsblatt's U.S. bureau.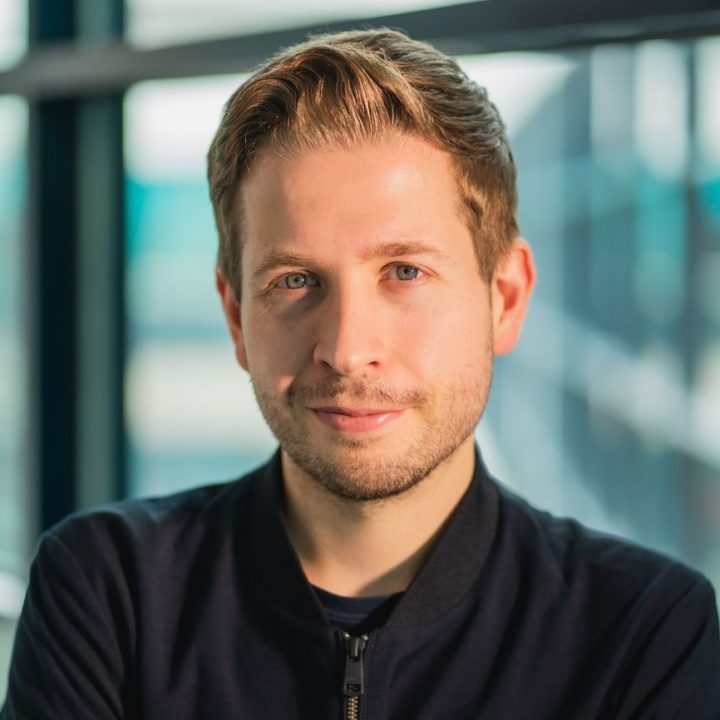 Kevin Kühnert
General Secretary, SPD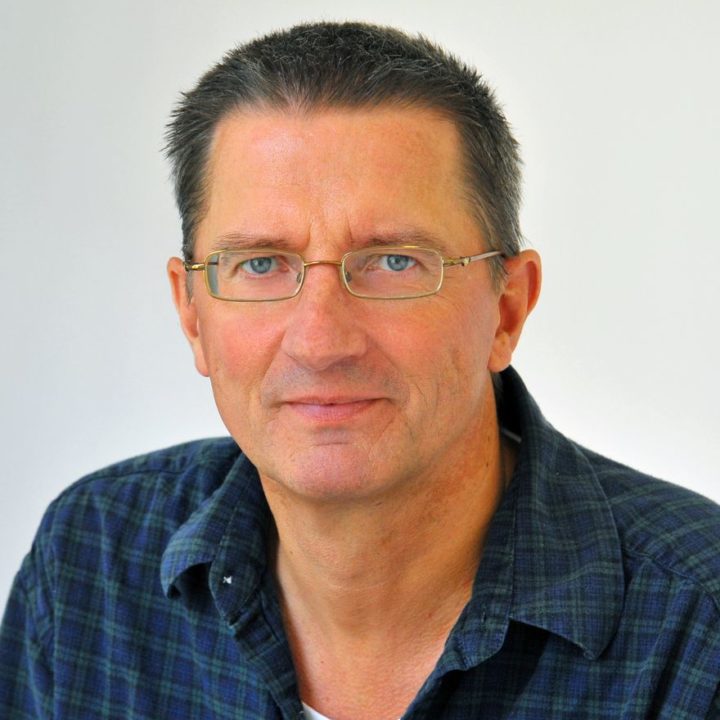 Malte Lehming
Author, Der Tagesspiegel
© Malte Lehming Meinung Der Tagesspiegel im August 2014 Foto: Doris Spiekermann-Klaas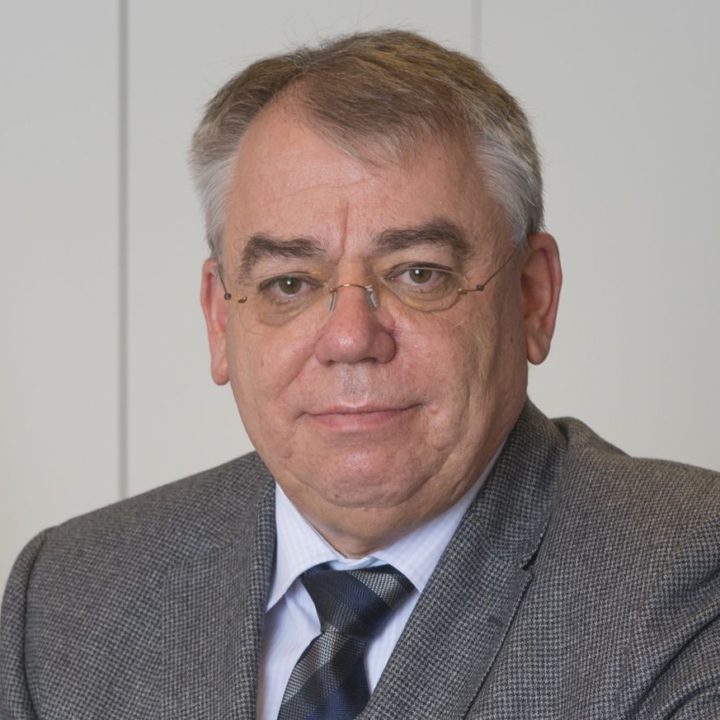 Klaus-Heiner Lehne
President, European Court of Auditors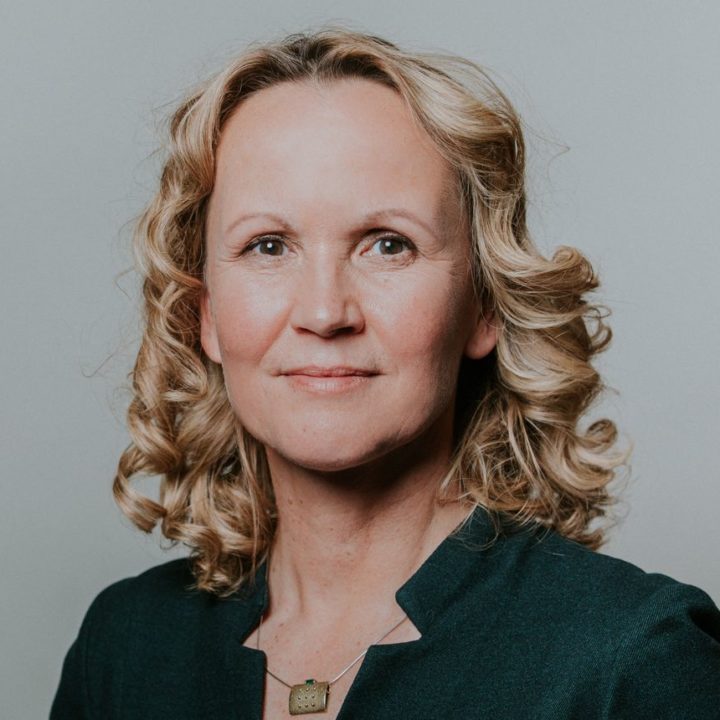 Steffi Lemke
Federal Minister for the Environment, Nature Conservation, Nuclear Safety and Consumer Protection
© Foto: BMUV / Sascha Hilgers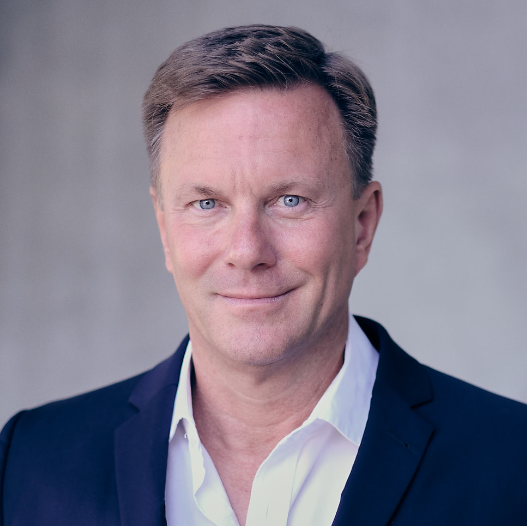 Markus Leyck Dieken, M.D.
Chief Executive Officer, gematik GmbH
Medical Doctor with many years as clinician and over 20 years in the pharmaceutical industry, now in digital health care. Amongst others, he was global head of the future program Teva 2021 for digital patient care. Before joining gematik, he was SVP Shionogi, responsible for the introduction of antibiotics for bacterial resistance with the highest WHO priority, SVP at Intermune and VP at Novo Nordisk.
As CEO of gematik now leading a competent team to deliver the reliable and secure digital platform for Germany´s health care system. Potentially offering a connection of 70 mio people with almost 200.000 doctors, 20.000 pharmacies, 2.000 clinics an over 100 sick-funds and all important care specialists e.g. physiotherapists, home-care nurses and care-givers.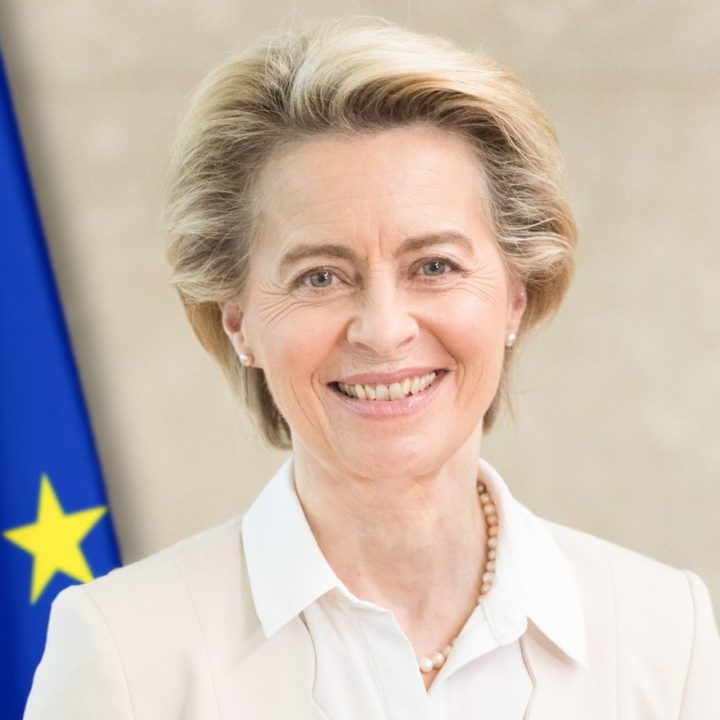 Dr. Ursula von der Leyen
President, European Commission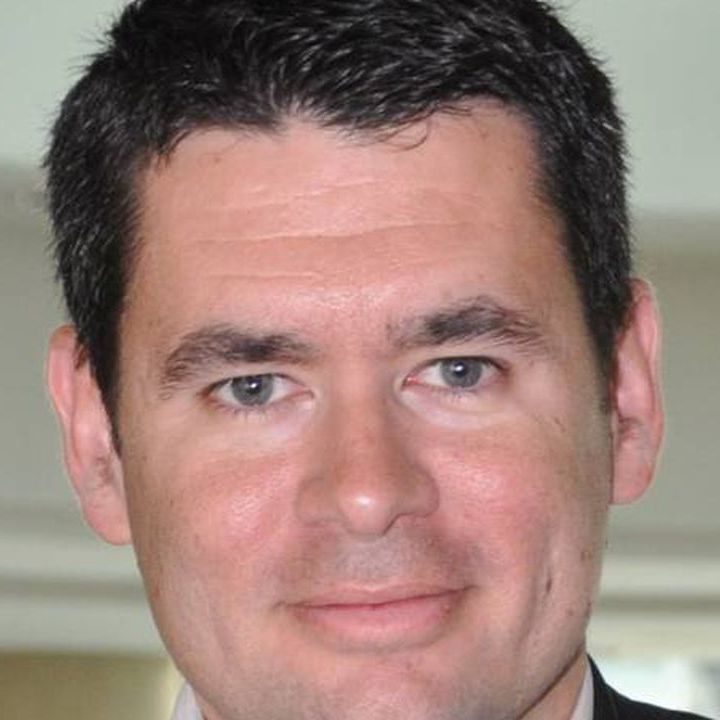 André Loesekrug-Pietri
Chairman and Scientific Director, Joint European Disruptive Initiative (JEDI)
André Loesekrug-Pietri, French and German nationality, held leadership positions in private equity, government, industry and as an entrepreneur. Starting as assistant to the CEO of Aerospatiale-Airbus, he then spent 15 years in private equity and venture capital, including 10 years in China, investing in European companies with global ambitions. In 2017, he paused from the private sector to become Special Advisor to the French Minister of Defence, responsible in particular for European Defense policy as well as technology and innovation. He is currently Chairman and Scientific Director of the Joint European Disruptive Initiative (JEDI), the European ARPA, to boost Europe's leadership in disruptive innovations. Graduate from HEC and from Harvard Kennedy School, he attended Sup-Aero aerospace engineering school. Nominated Young Global Leader by the World Economic Forum, he is a private pilot, member of the Innovation Board of the Munich Security Conference and Colonel with the French Air Force People's Reserve.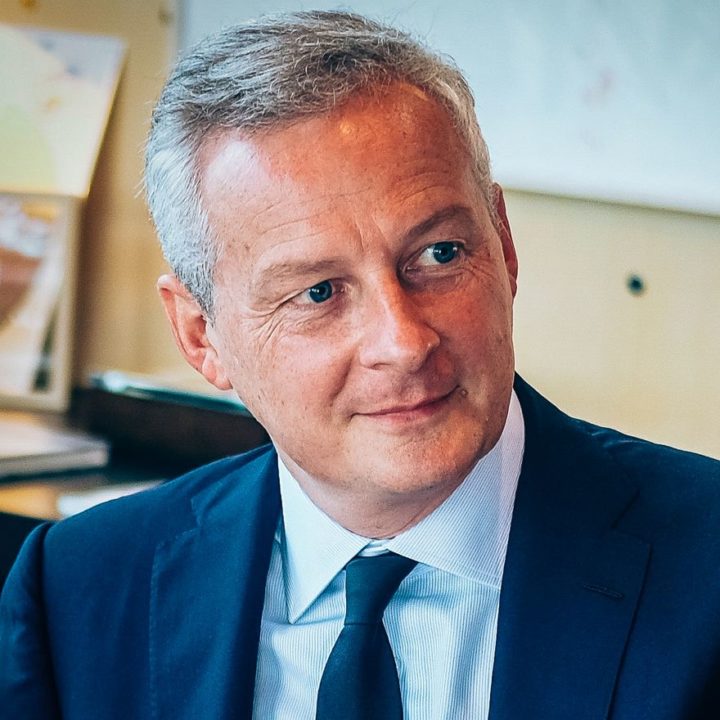 Bruno Le Maire
French Minister for the Economy, Finance and Recovery
Bruno Le Maire, who was born on 15 April 1969 in Neuilly-sur-Seine, is a French politician and diplomat.
He currently holds the position of Minister for the Economy, Finance and Recovery in Jean Castex's government under Emmanuel Macron's presidency.
An alumnus of the École normale supérieure, holder of a higher degree (agrégation) in French language and literature, graduate of Sciences Po Paris and former student at the École nationale d'administration (ENA), Bruno Le Maire began his career as Foreign Affairs Adviser at the Ministry of Foreign Affairs (known as the Quai d'Orsay). In 2002, he became Strategic Affairs Adviser to the Minister of Foreign Affairs followed by Adviser to the Minister of the Interior in 2004. In 2005, he joined Prime Minister Dominique de Villepin at Hôtel Matignon, first as an adviser and then as his Chief of Staff from 2006 to 2007.
In June 2007, he was elected as MP for the first constituency of the Eure département.
In December 2008, he was named Minister of State for European Affairs in François Fillon's government before being appointed Minister for Agriculture and Fisheries in June 2009. He held the latter position until May 2012.
In 2012, he was re-elected as MP for the Eure département.
In October 2012, he resigned from the foreign affairs advisers corps of the senior civil service.
In November 2014, he was candidate for the presidency of the UMP party and took part in the centre-right primary for the French presidential election in November 2016.
In 2017, he was re-elected as MP for the Eure département.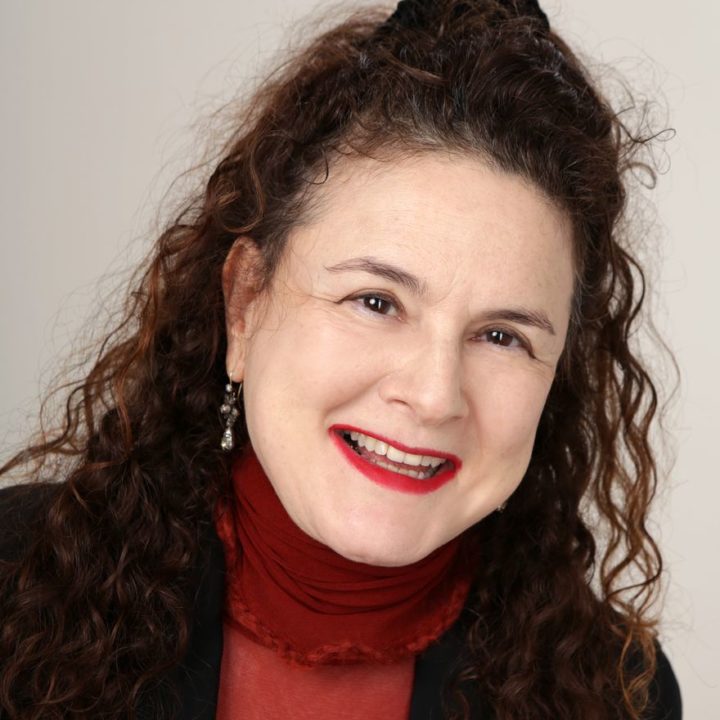 Prof. Dr. Dalia Marin
Chair of Financial Management and Capital Markets, TUM School of Management, Technical University of Munich
Dalia Marin is Professor of International Economics at TUM School of Management, Technical University of Munich. She was Professor of International Economics at Ludwig-Maximilians University of Munich (1998 – 2017), Associate Professor at Humboldt University Berlin (1994-1998), and until 1994 Assistant Professor at the Institute for Advanced Studies, Vienna. She has been Visiting Professor at Harvard University (2002-2003), (2011-2012), Stern School of Business, New York University (2007-2008) International Monetary Fund (2002), National Bureau of Economic Research, Cambridge, Mass (2002), Wissenschaftszentrum WZB Berlin (1995), European University Institute, Florence (1994). She is a Senior Research Fellow at BRUEGEL, Brussels, a European Think Thank on Economic Policy in Europe, Fellow at the European Economic Association, Research Fellow at the Centre for Economic Policy Research (CEPR), London, Member of the Panel of Economic Policy (2010-2012). She has been Team Leader at the Russian European Centre for Economic Policy in Moscow and has acted as a consultant for the European Commission, the European Bank for Reconstruction and Development (EBRD), London and the International Monetary Fund, Washington.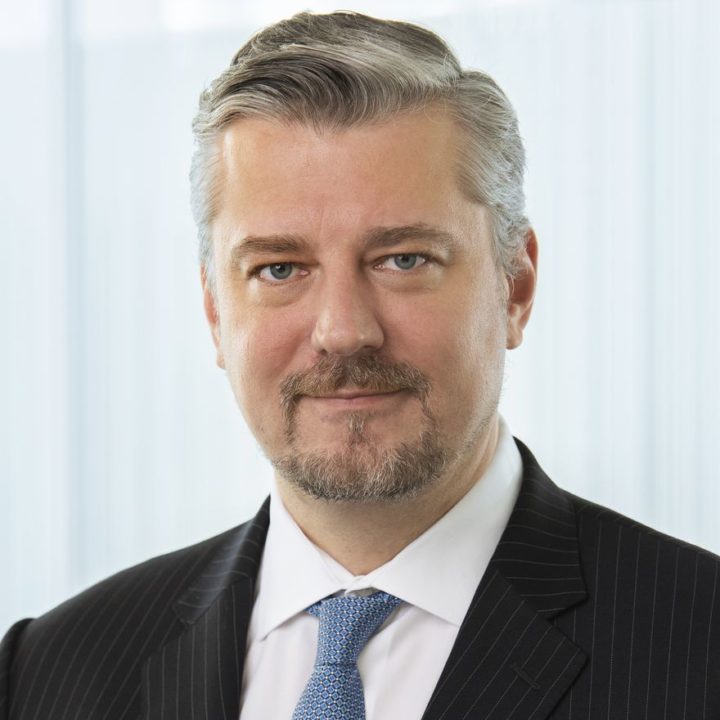 Patrick Marous
CEO, thyssenkrupp Aerospace
Since August 2018, Patrick Marous has been the CEO of thyssenkrupp Aerospace, a thyssenkrupp Materials Services company and partner for the world's leading aerospace companies and their supply chains.
In a career-to-date spanning more than 20 years, Mr Marous has gathered a wealth of professional experience of consulting, M&A, private equity, materials distribution and trading, strategy and business development, marketing, and procurement in both the B2B and B2C sectors.
Mr Marous has developed particular expertise of supply chain management on both procurement and supply sides, the strategic use of digital tools, and change and transformation management.
This expertise is being fully utilized in the on-going transformation of thyssenkrupp Aerospace. Mr Marous inherited the division when, after years of sustained growth, it was facing a turbulent future following the end of the A380 programme and the grounding of the Boeing 737MX, even before the Covid-19 pandemic inflicted further damage. Mr Marous is leading the division through a significant but vital restructuring, re-modelling it via a cloud-based digital transformation, developing a modern and data-driven business model that fits with the needs of the post-pandemic ramp up, and introducing transparency in all internal and external processes.
Mr Marous started his career as a management trainee in the International Steel Trading business of thyssenkrupp in 1997. He later joined ConPAIR AG, a Corporate Finance and M&A advisory, in 2000 and served as a board member from 2003-2005.
He then re-joined the materials distribution business of thyssenkrupp, where he was responsible for global strategy and corporate development projects. In 2007, he was seconded to the company's Hong Kong office where he transformed the business by creating for the first time a unified buying strategy for all tk Materials businesses that were dealing with Asian suppliers. He was also behind the development of the company's first procurement data warehouse, a move that added transparency into the entire spent in Asia and made it more efficient and effective. Along with this streamlined portfolio, and in another first, the Hong Kong office introduced strategic supplier relationship management that led to more efficiencies and a better bottom line.
In 2015, Mr Marous returned to Germany as the new Head of Global Product Management. This was essentially a global procurement role and one where Mr Marous added to his knowledge of supply chain management. It was also a role where a successful transformation was the legacy of his leadership. By introducing new working methods and encouraging a start-up attitude, the teams led by Mr Marous were empowered to become much more customer-centric and to always think about ways of adding value to their customers, and therefore to the business, instead of just processing orders. As a result of streamlined and improved business processes, greater transparency, and the creation of new value streams, what had previously been a largely administrative cost center was transformed into a value center.
As a leader who is driven by customer-centricity, Mr Marous seeks to inspire his colleagues to embrace change and to challenge the status-quo. This, he believes, is the best way to create value and to lead the company's customers through the volatility, uncertainty, complexity, and ambiguity that dominates the aerospace sector.
Mr Marous is also a speaker and author, offering his insights and analysis on digital transformation, supply chain management, and change and transformation management.
Mr Marous is a passionate believer in lifelong learning and is a proud alumnus of the Kellogg-HKUST EMBA Program. As a French national who was raised in Germany, Russia, and Iraq, he speaks fluent French, German, Russian, and English.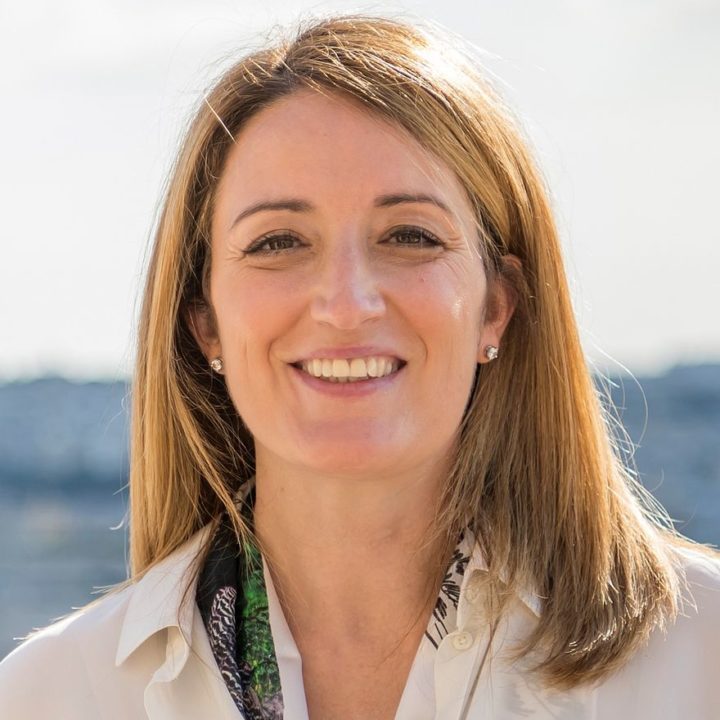 Roberta Metsola
President. European Parliament
Roberta Metsola was elected President of the European Parliament in January 2022.
She was first elected to the European Parliament in 2013, becoming one of Malta's first female Members of the European Parliament.
Metsola was re-elected in 2014 and then again in 2019.
In 2020 she was elected as the First Vice President of the European Parliament, becoming the first Maltese national to hold the post. She was responsible for the European Parliament's relations with national parliaments and for the Parliament's participation in the interreligious dialogue governed by Article 17 of the treaties.
Within the European Parliament, President Metsola was the EPP Group's Coordinator in the Committee on Civil Liberties, Justice and Home Affairs, between January 2017 and 2020. President Metsola was the Parliament's rapporteur on the European Border and Coastguard Regulation in 2019. She also co-authored the Parliament's own-initiative report on the need to protect journalists in the European Union from Strategic Lawsuits against Public Participation.
Professionally she is a lawyer who has specialised in European law and politics.
Prior to her election as a MEP, President Metsola served within the Permanent Representation of Malta to the European Union and later as the legal advisor to the High Representative of the European Union for Foreign Affairs and Security Policy. In her student years, she campaigned actively for Malta's EU membership was active in various organisations, acting as the Secretary-General for the European Democrat Student organisation between 2002-2003.
She completed an ERASMUS exchange in France and graduated from the University of Malta and the College of Europe in Bruges.
Born in 1979, Roberta Metsola is married to Ukko Metsola and is the mother of four boys.
© Images-Rene Rossignaud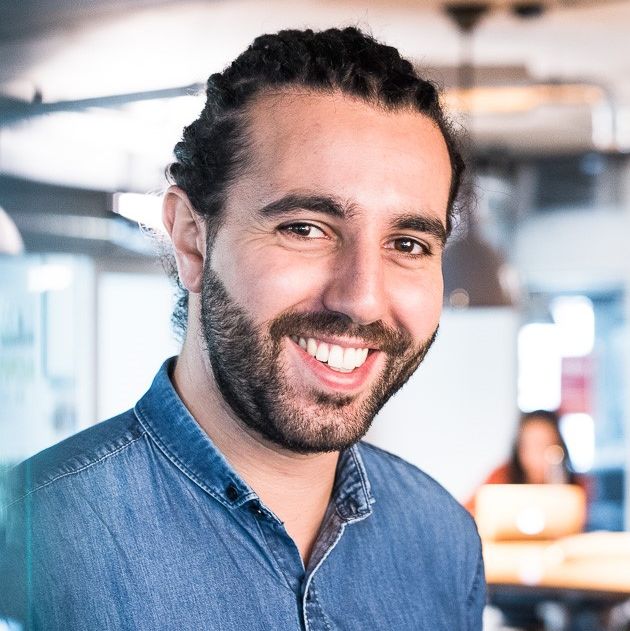 Tarek Müller
Member of the Management Board, ABOUT YOU SE & Co. KG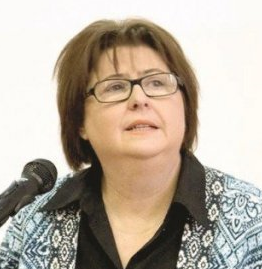 Prof. Alina Mungiu-Pippidi
Professor of Democracy Studies, Hertie School; Director of the European Research Centre for Anti-Corruption and State-Building – ERCAS
Alina Mungiu-Pippidi is Professor of Democracy Studies at the Hertie School in Berlin and Director of the European Research Centre for Anti-Corruption and State-Building – ERCAS (againstcorruption.eu). She is the author of A Quest for Good Governance. How Societies Build Control of Corruption (2015) and of Europe's Burden. Promoting Good Governance across Borders (2019), both with Cambridge University Press. Mungiu-Pippidi has consulted for the World Bank, UNDP, the International Monetary Fund, the European Parliament, the Swedish Government, and others. Her research projects have resulted in commons like integrity-index.org, europam.eu, and opentender.eu. She is also the President of the Romanian Academic Society – SAR and founder of the social media watchdog platform Clean Romania! (romaniacurata.ro).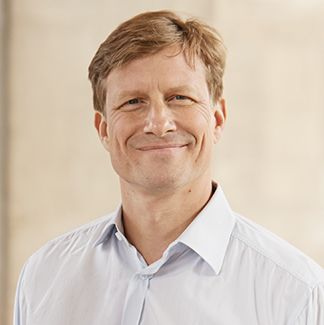 Jan Pallokat
Head of the radio studio, ARD studio Warsaw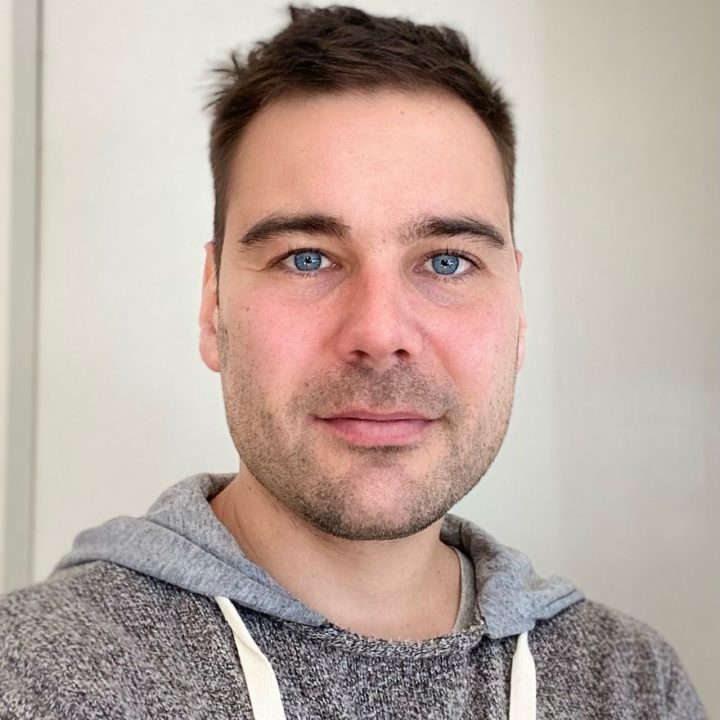 Jörn Petring
China correspondent, WirtschaftsWoche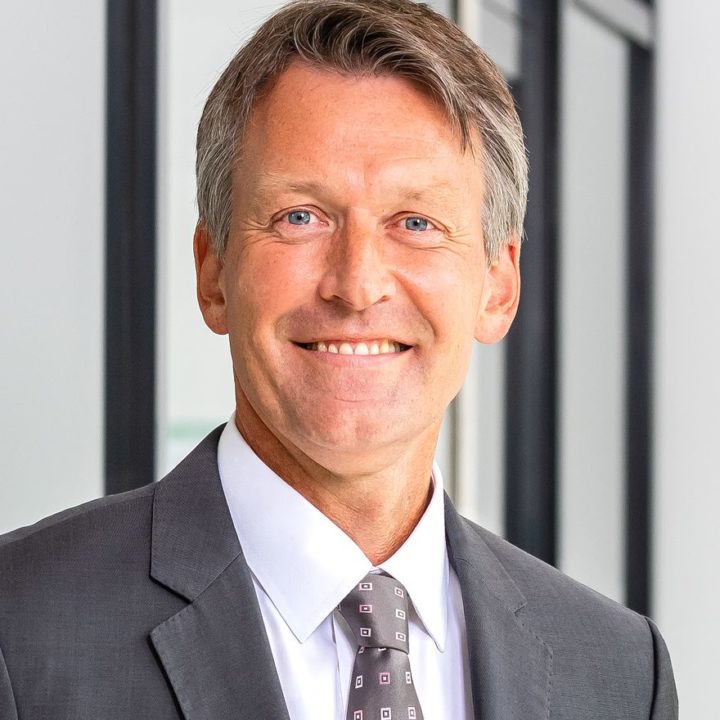 Lars Reger
Chief Technology Officer, NXP Semiconductors
Lars Reger is executive vice president and chief technology officer of NXP Semiconductors. As CTO, Lars is responsible for managing new business activities and R&D in the focus markets of automotive, industry 4.0., internet of things (IoT), mobile, and connectivity & infrastructure.
Before joining NXP as head of automotive strategy in 2008, Lars gained deep insight into the microelectronics industry with a focus on the automotive sector. He began his career with Siemens Semiconductors as a product engineer in 1997. His past roles at Infineon included head of the process and product engineering departments, project manager for mobile system chips and director of IP management. At Continental, Lars was responsible for business development and product management within the connectivity business unit. In December 2018, Lars was appointed CTO and has since then been responsible for the overall technology portfolio of NXP. Since April 2019, he has been a board member of the committee for digital economy, telecommunications and media in the German Industry Association. Lars is also on the board of directors of ITS World Congress and a member of the Forbes Technology Council. Lars earned a degree in physics from Rheinische Friedrich-Wilhelms-Universität in Bonn and an MBA from London Business School.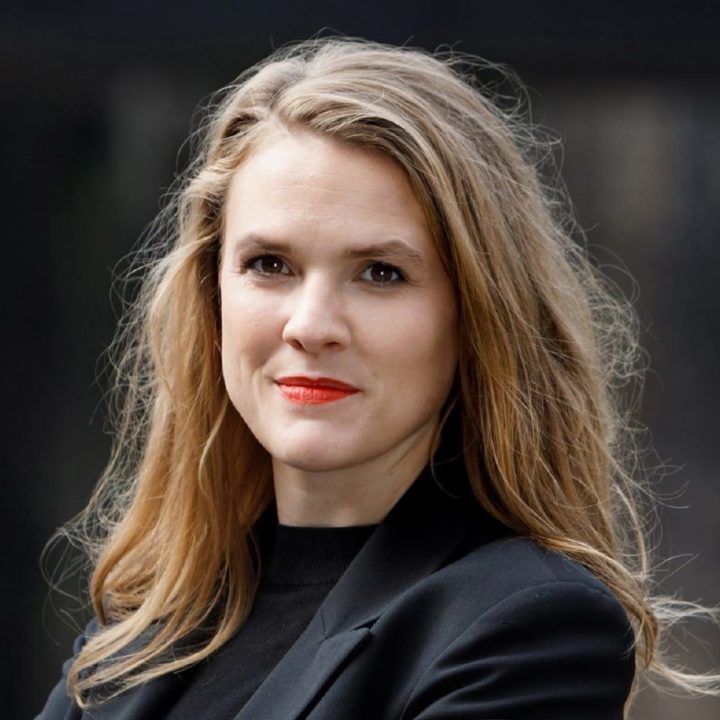 Terry Reintke, MEP
Vice-Chair of the Greens/EFA Group, European Parliament
Terry Reintke is a Member of the European Parliament and Vice-Chair of the Green/EFA group. In 2014 she won her first term at the age of 27 which made her the youngest MEP of the House. Terry, whose constituency is in the state of North Rhine-Westphalia, advocates for the rule of law, being a member of the Committee on Civil Liberties, Justice and Home Affairs. She is substitute in the Committee on Employment and Social Affairs. As a member of the FEMM-Committee she fights for women's rights and gender equality, supported by her work as Co-President of the LGBTI Intergroup in the EP. Terry Reintke graduated in political science in Berlin and Edinburgh, while being politically active as party speaker of the Federation of Young European Greens.
© Foto: Cornelis Gollhardt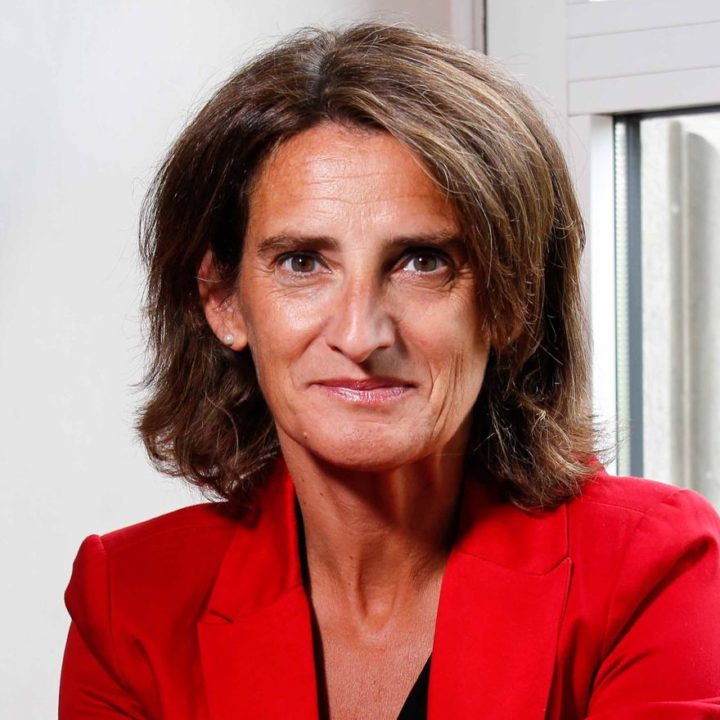 Teresa Ribera
Spanish Deputy Prime Minister and Minister for the Ecological Transition and the Demographic Challenge
Prior to that, Ms Ribera was Director of the Institute for Sustainable Development and International Relations (IDDRI) from 2014 to 2018, and enabled the Institute to play a key role in the negotiation of the Paris Climate Agreement and the transition towards sustainable development. She served as the Spanish Secretary of State for Climate Change from 2008 to 2011, responsible for environmental and climate policies, as well as the National Meteorological Agency. A public official from the Senior Corps of State Civil Administrators, she has also taught at the Autonomous University of Madrid.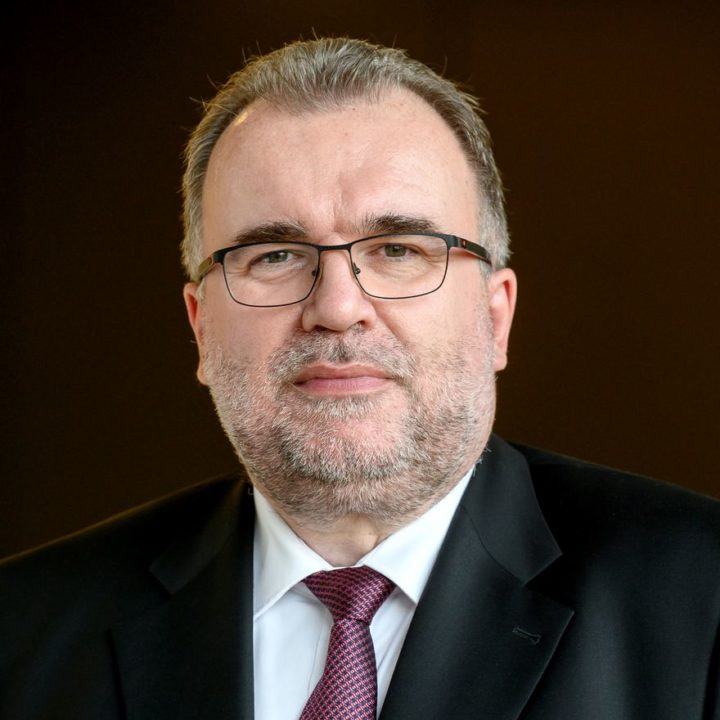 Prof. Dr.-Ing. Siegfried Russwurm
President, Federation of German Industries (BDI)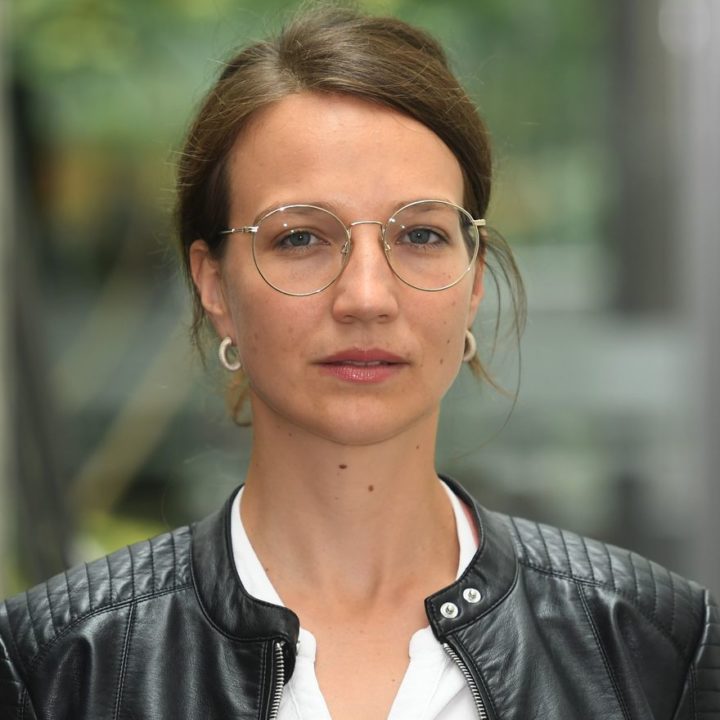 Verena Schälter
Correspondent, ARD Studio Athens
© Die Autorin Verena Schälter posiert am 23.8.2019 im Haus 2 des Bayerischen Rundfunks in Freimann.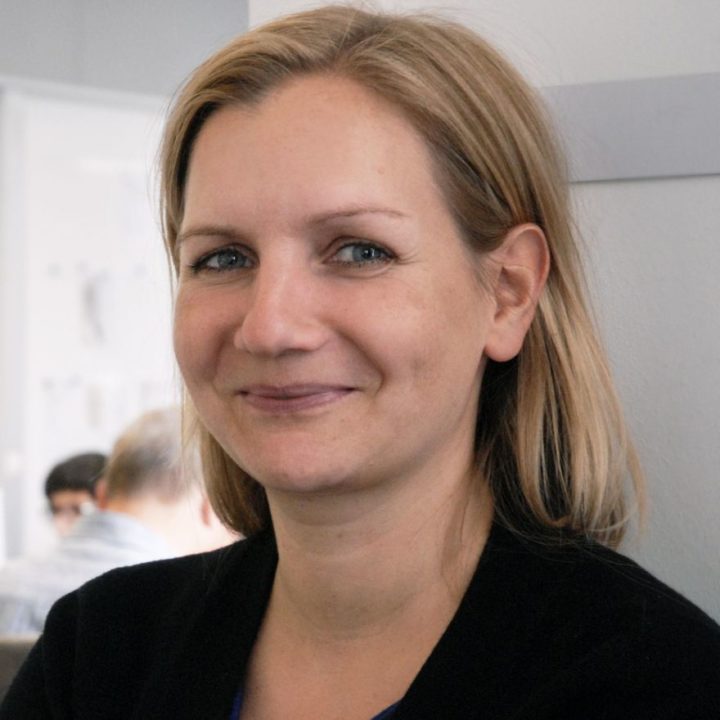 Juliane Schäuble
US correspondent, Der Tagesspiegel
© Foto: Kai-Uwe Heinrich / Der Tagesspiegel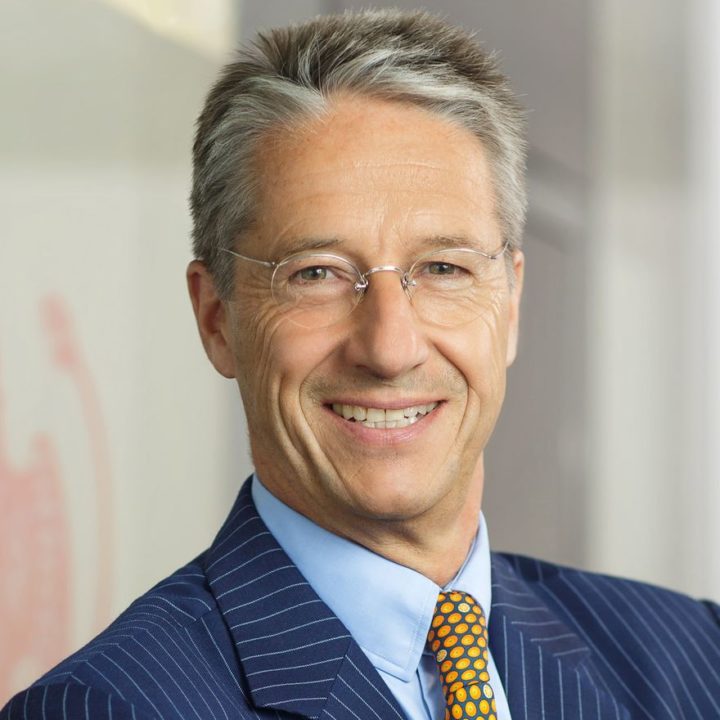 Dr. Joachim von Schorlemer
Deputy Chairman of the Board and Chief Operations Officer, ING Germany
Joachim started his professional career end of1983 as a management trainee at J.P. Morgan and spent time in Treasury, Fixed Income and M&A before he left. After 6 years with DeutscheBank he joined Credit Suisse as Co-Head Investment Banking Germany.
In 2004 he joined BNP Paribas where he became Country Head, responsible for building up market position of BNP in Germany among corporate clients to no. 3 among foreign banks. He coordinated the 10 BNP Paribas group activities in Germany with approx. 3,000 employees in total and NBI of over EUR 1.3 bn.
From 2013 to 2015 he joined The Royal Bank of Scotland Group as Country Executive responsible for wholesale banking Germany, Austria and Switzerland.
Since January 1st 2016 Joachim is member of the board of ING-DiBa responsible for the ING Wholesale Banking in Germany and Austria and since October 1st 2020 he has been appointed as Deputy CEO.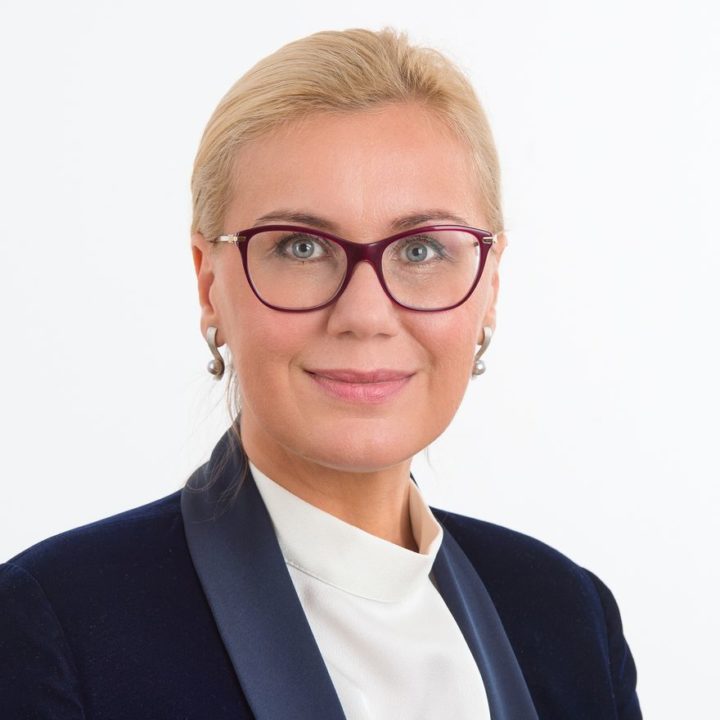 Kadri Simson
EU Commissioner for Energy
© Foto: EU-Kommission - Audiovisueller Dienst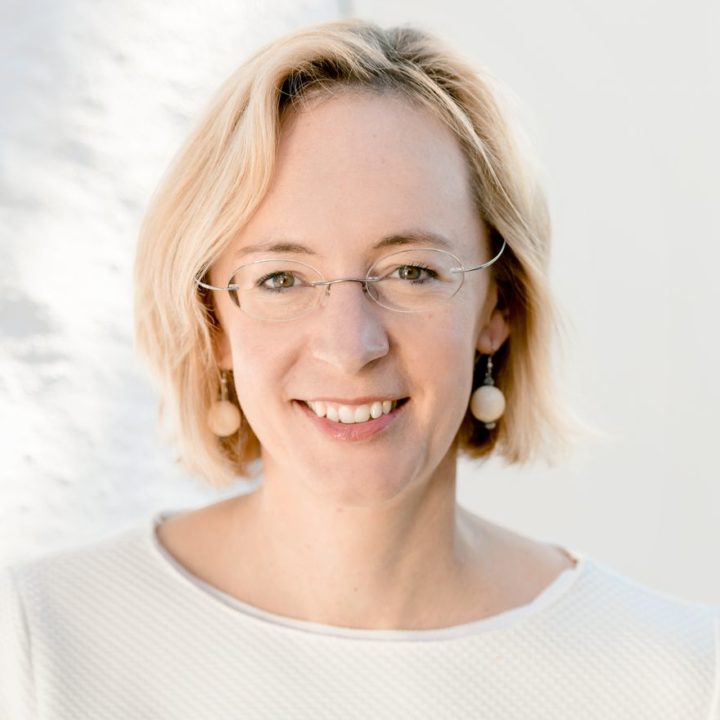 Prof. Dr. Sarah Spiekermann
Chair, Institute for Information Systems & Society, Vienna University of Economics and Business
Since 2009 Sarah Spiekermann is chairing the Institute for Information Systems & Society at Vienna University of Economics and Business (WU Vienna). She is a well-regarded scientist, author, speaker and advisor on digital ethics. She published several books, including "Digital Ethics – A Value System for the 21st Century" (Droemer, 2019), "Ethical IT Innovation: A Value-based System Design Approach" (Taylor & Francis, 2015), as well as "Networks of Control" (Facultas, 20116). From 2016-2021 Sarah Vice-chaired the IEEE 7000 Standard, the first global model process for ethical IT system design and started a new movement called "Value-based Engineering" that allows companies to put responsible IT innovation into practice.
Sarah also published over 100 scientific articles on the social and ethical implications of computer systems and has given more than 200 talks about her work. She has co-authored US/EU privacy regulation and worked as an expert and advisor to companies and governmental institutions, including the EU Commission and the OECD.
© Foto: David Payr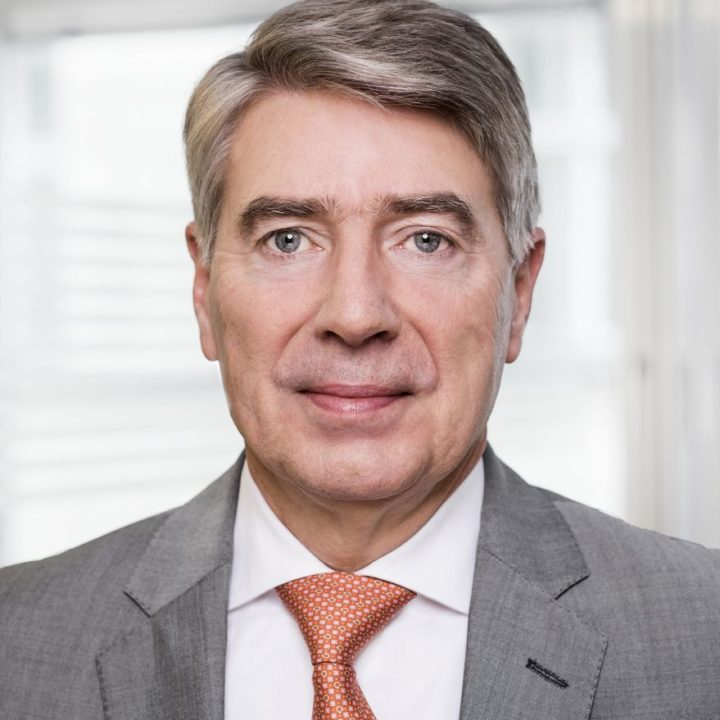 Han Steutel
President, Verband der forschenden Pharma-Unternehmen (vfa)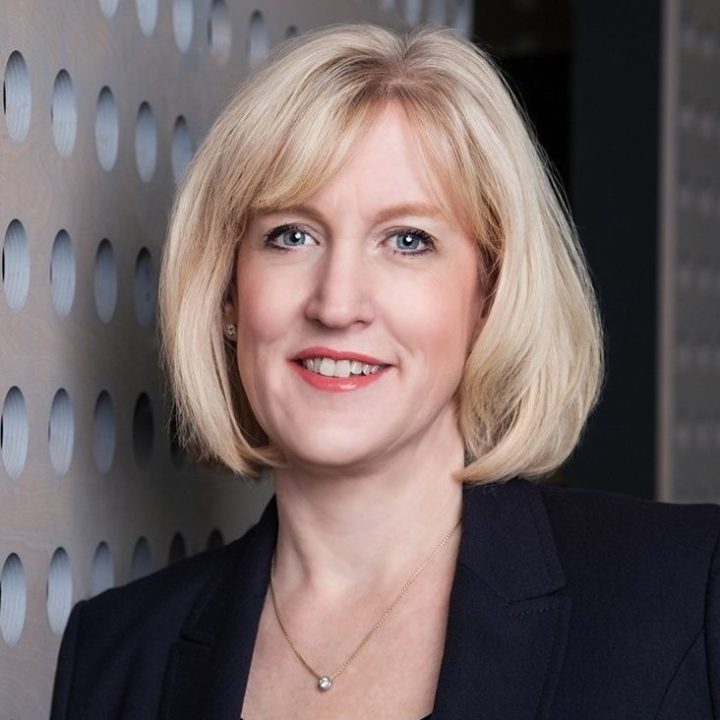 Julie Linn Teigland
EY EMEIA Area Managing Partner and EY Global Leader – Women. Fast forward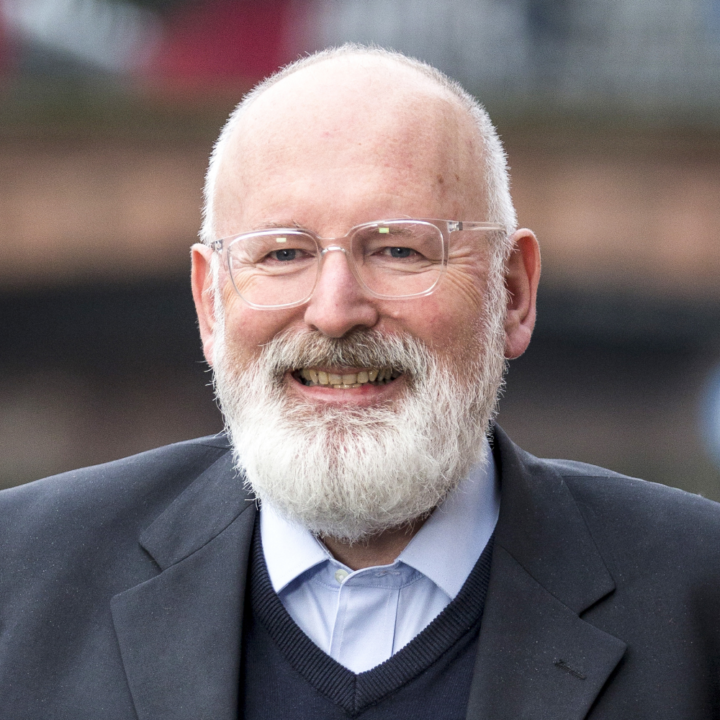 Frans Timmermans
Executive Vice-President for the European Green Deal, European Commission
Frans Timmermans is Executive Vice-President of the Commission, leading its work on the European Green Deal – Europe's roadmap to becoming the first climate-neutral continent.
In this role, Frans Timmermans is responsible for implementing the European Green Deal and the first European Climate Law to enshrine the 2050 climate-neutrality target into EU law. He is in charge of stepping up the commitment to the 2030 emission reduction target, increasing it to at least 55% by 2030, and undertaking international negotiations on behalf of the EU to strengthen the ambition of other major emitters by 2021. He leads the Commission's work on extending the Emissions Trading System and coordinates work on the Just Transition Fund – a key progressive policy from the European elections. He is developing the Biodiversity Strategy for 2030, the Commission's zero-pollution ambition, the circular economy and the 'Farm to Fork' strategy, and many other initiatives.
In 2019 Frans Timmermans was the PES Common Candidate in the European Elections to become the President of the European Commission, campaigning on the PES manifesto: A New Social Contract for Europe. At the election, Frans Timmermans' national party – the PvdA – won the election in the Netherlands, doubling its share of the vote. Overall, the social democrats remained the second largest force in the European Parliament.
Frans Timmermans has been a European Commissioner since 2014. From 2014-2019 he was First Vice-President of the EU Commission, in charge of Better Regulation, Inter-Institutional Relations, the Rule of Law and the Charter of Fundamental Rights. Prior to this, he was the Dutch Minister of Foreign Affairs (2012-2014) and Dutch Minister of European Affairs (2007-2010). He has also been a Member of the Dutch Parliament Partij van de Arbeid (PvdA) (2010 – 2012 and 1998 – 2007).
Aside from his native Dutch, Frans Timmermans is fluent in English, French, German, Italian and Russian.
© Foto: EU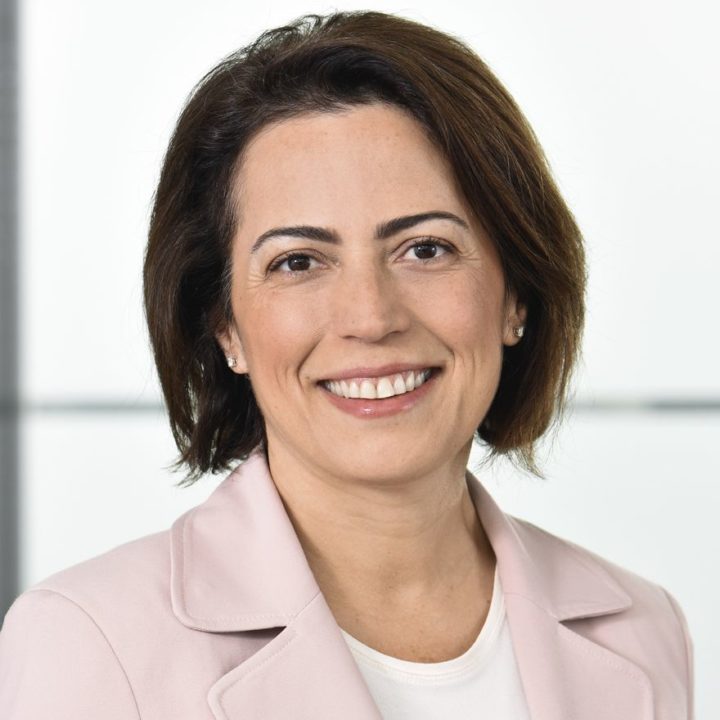 Aylin Tüzel
Country Manager, Pfizer Germany
Aylin Tüzel is the Chairman of the Executive Management Board of Pfizer Germany & Country Manager of Pfizer Germany. After joining Pfizer Turkey in 1992, she worked in sales and marketing and was responsible for various indications and products – among others as Marketing Director, Business Unit Lead for Primary Care and Business Unit Lead Specialty Care. She gained international experience as Cluster Lead of the Vaccines Business Unit for Turkey, Kazakhstan, Israel and the Southeast Region. In 2018, Aylin Tüzel moved to Berlin with her family and was responsible for the Vaccines Business Unit in Germany. In May 2021, she was named Chairman of the Executive Management Board of Pfizer Germany & Country Manager. Aylin is a strong ambassador of inclusive leadership, empowering and inspiring for growth mindset and courageous decisions. Aylin is also a strong supporter for women in leadership
Aylin graduated from the Faculty of Business Administration at the University of Istanbul. She is married with two children. Aylin likes cycling, skiing, hiking and being in nature.
Memberships:
Member of the German Pharmaceutical Research Association (vfa) and Representative for Berlin, Brandenburg, Mecklenburg-West Pomerania, Thuringia, Saxony and Saxony-Anhalt
Member of Local American Working Group (LAWG)
Member of AmCham Germany (American Chamber of Commerce in Germany e.V.)
Member of the VCI (Verband der Chemischen Industrie e.V.)
© Foto: Pfizer / Andrea Katheder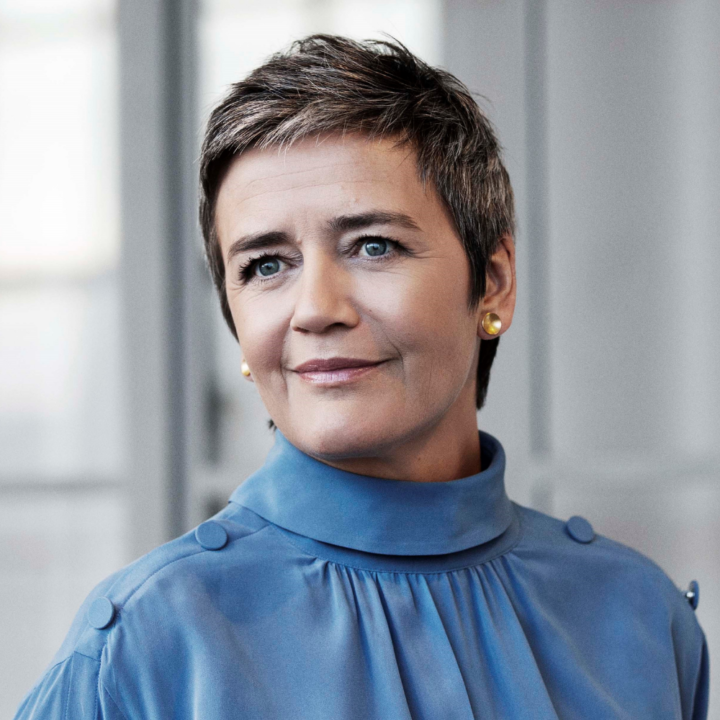 Margrethe Vestager
Executive Vice-President for A Europe Fit for the Digital Age, European Commission
Margrethe Vestager, age 53, is Executive Vice president for a Europe fit for the digital age. She previously served as Commissioner for Competition (2014-19). She was Minister for Economic Affairs and the Interior (2011-14) and Minister for Education (1998-2001) of Denmark. She was Political leader of the Danish Social Liberal Party (2007-14), and has worked for the Danish Ministry of Finance (1993-95). Ms. Vestager holds an MSc in Economics (University of Copenhagen).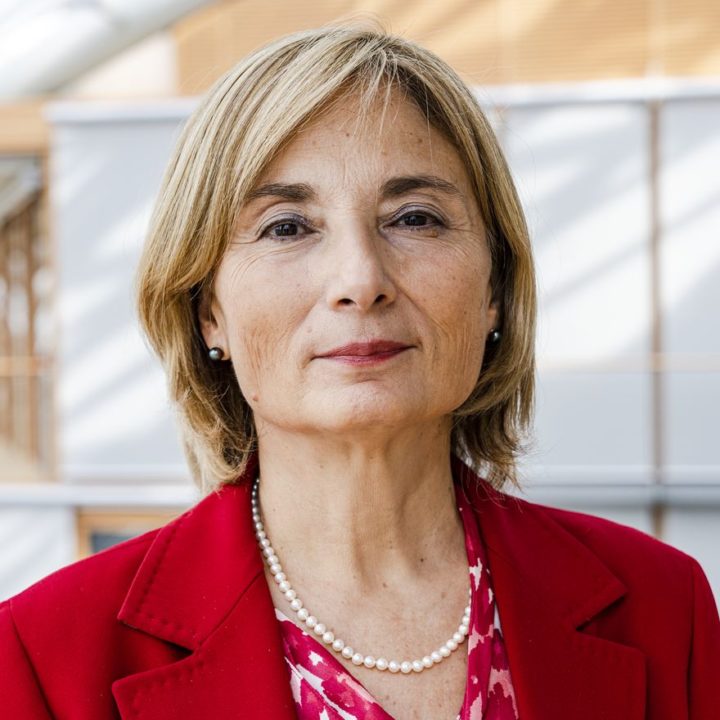 Gelsomina Vigliotti
Vice-President, European Investment Bank
© Photo : Caroline Martin ©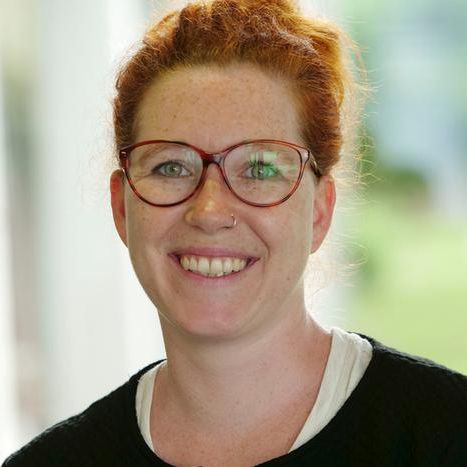 Sabine Wachs
Correspondent, ARD radio studio Paris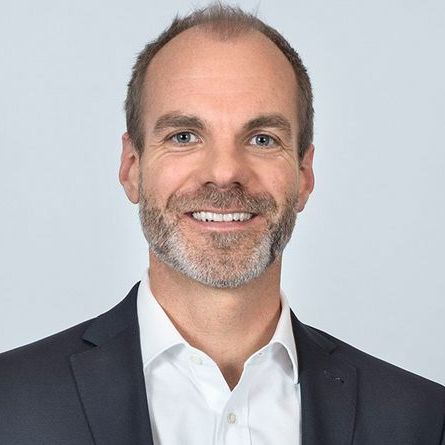 Lars Wagner
Member of the Executive Board / Chief Operating Officer, MTU Aero Engines AG
Effective January 2018, Lars Wagner has been appointed a member of MTU's Executive Board with responsibility for the company's Operations division. In his role, he oversees the areas of technology and engineering, procurement, production, assembly and corporate quality. Wagner has a university background with a degree in Mechanical Engineering and an MBA. He was named MTU's Executive Vice President, OEM Operations in July 2015. Before, he had held a number of management positions at various Airbus companies outside and in Germany, the last one in Hamburg.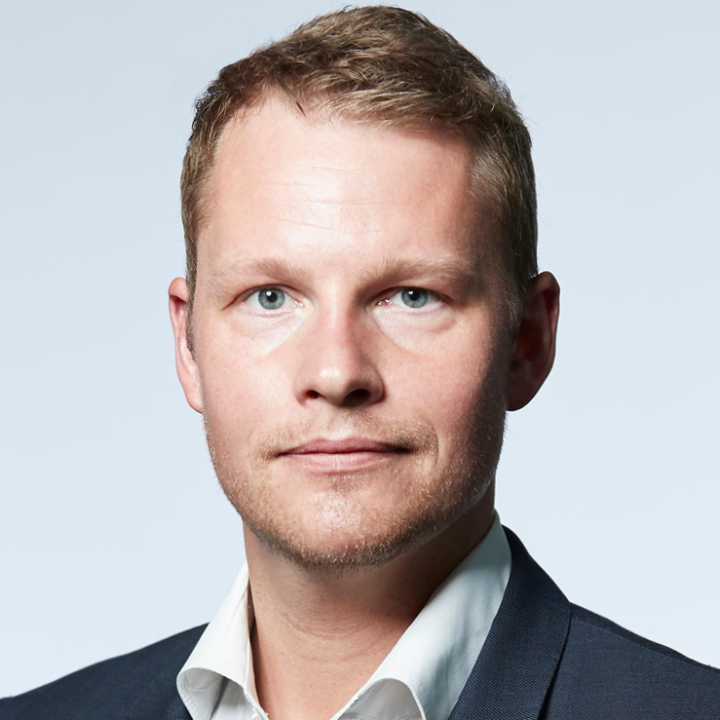 Gregor Waschinski
France correspondent, Handelsblatt
Gregor Waschinski has been the Handelsblatt's France correspondent since June 2021. Before that, he spent three years as a political correspondent in Berlin. Before Handelsblatt, he worked for the news agency AFP in Washington and Berlin. Trained at the German School of Journalism, studied political science and economics at Ludwig Maximilian University in Munich, master's degree in European studies at Sciences Po Paris.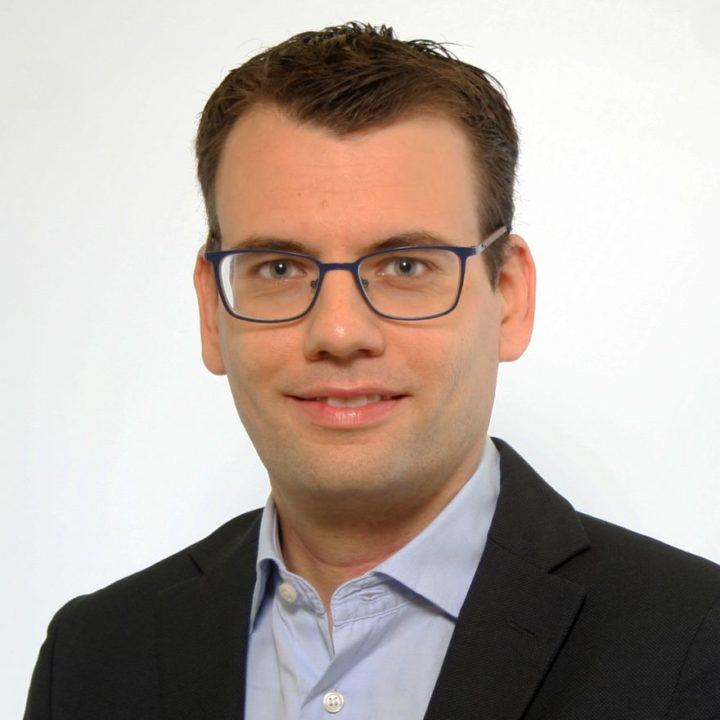 Christian Wermke
Italy correspondent, Handelsblatt
Christian Wermke, born in 1986, is working for Handelsblatt since 2012. He started as a political editor for the digital newspaper, switched to the reporter team in 2015 and has been Italy correspondent in Rome since the end of 2020. He studied political science in Hamburg and graduated from the "German School of Journalism" (DJS) in Munich, where he also teaches today. Before joining Handelsblatt, he worked for the German press agency (dpa) and the "Tagesspiegel".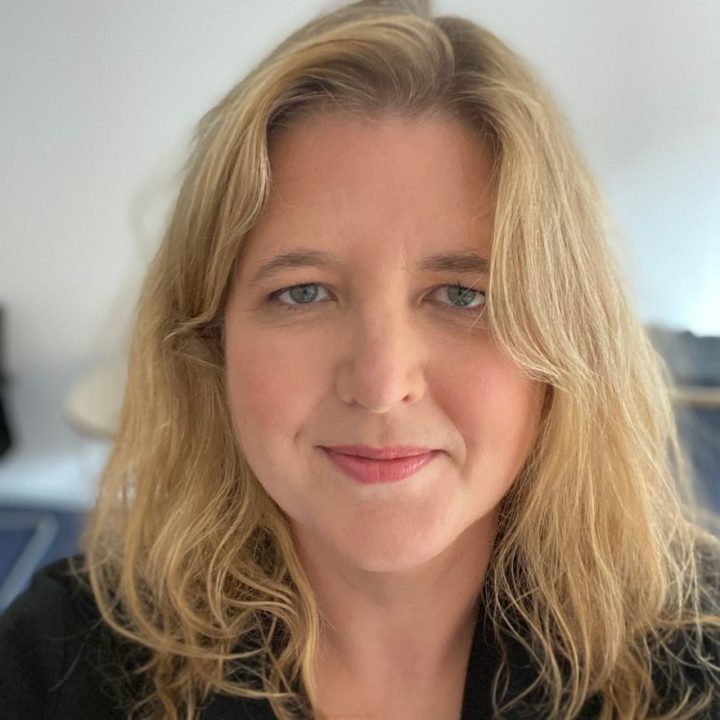 Dr. Franka Welz
Correspondent, ARD studio Madrid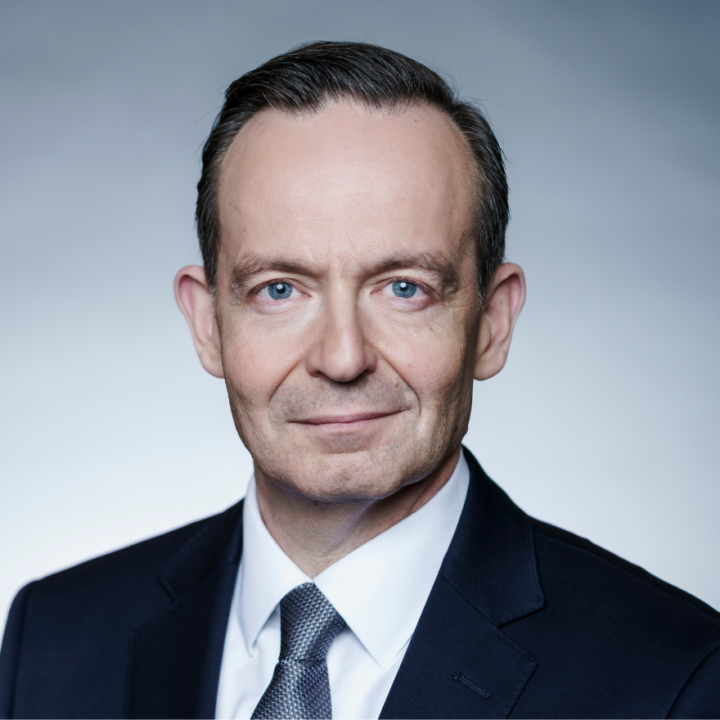 Dr. Volker Wissing
Federal Minister for Digital and Transport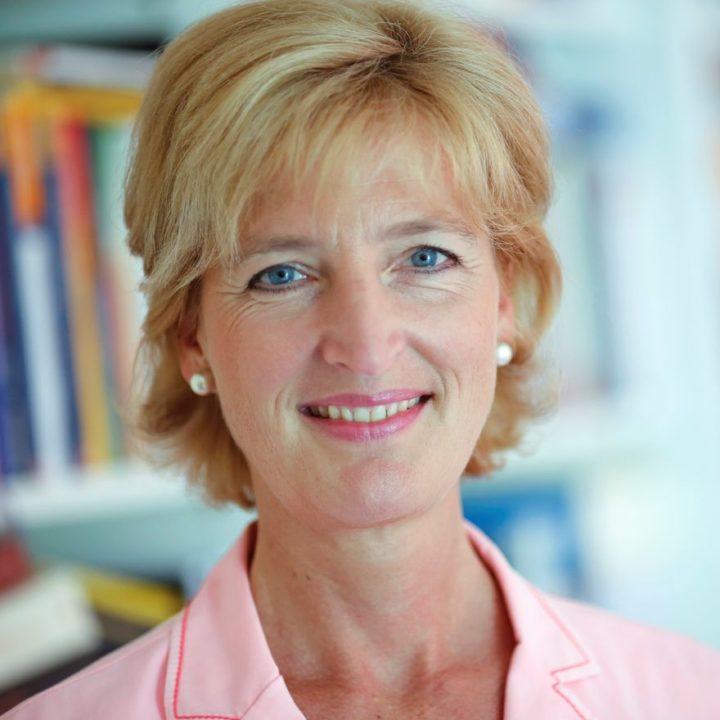 Prof. Dr. Christiane Woopen
Founding Director, Center for Life Ethics, University of Bonn
Christiane Woopen has been Heinrich Hertz Professor of Life Ethics at the University of Bonn and founding director of the Center for Life Ethics since October 2021. Previously, she was Professor of Ethics and Theory of Medicine at the University of Cologne, where she was Founding Director of the interfaculty Cologne Center for Ethics, Rights, Economics, and Social Sciences of Health (ceres). In addition to leading national and international research projects, she is involved in policy advocacy, including as Chair of the German Ethics Council (2012-2016), as President of the Global Summit of National Ethics Councils (2014-2016), as a member of the UNESCO International Bioethics Committee until 2017, as Co-Spokesperson of the German Government Data Ethics Council from 2018 – 2019, and as Chair of the European Group on Ethics in Science and New Technologies (EGE) from 2017 to 2021. Woopen is a member of several academies of sciences (NRW, BBAW, Academia Europaea) and was awarded the Federal Cross of Merit 1st Class.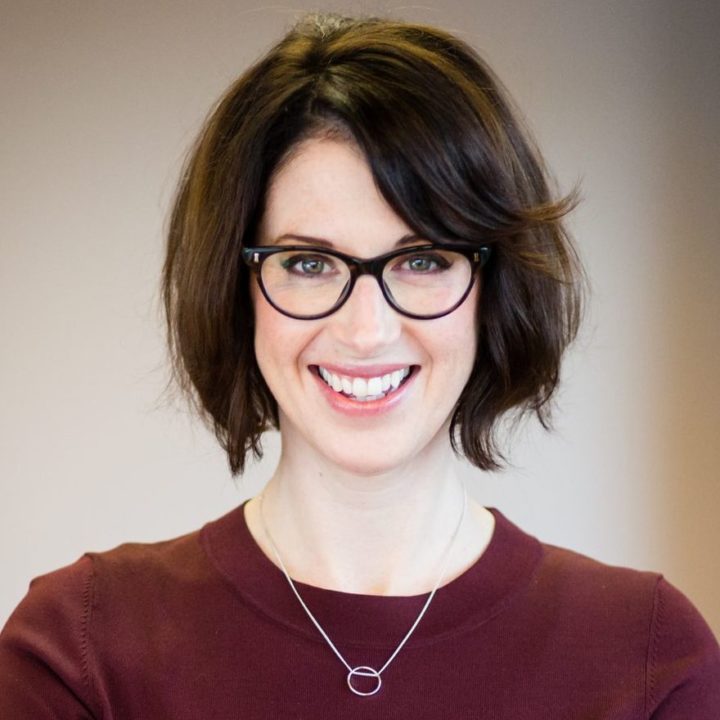 Prof. Dr. Aimee van Wynsberghe
Professor for Applied Ethics of Artificial Intelligence, University of Bonn
Aimee van Wynsberghe has been working in ICT and robotics since 2004. She began her career as part of a research team working with surgical robots in Canada at CSTAR (Canadian Surgical Technologies and Advance Robotics). She is the Alexander von Humboldt Professor for Applied Ethics of Artificial Intelligence at the University of Bonn in Germany. Aimee is co-founder and co-director of the Foundation for Responsible Robotics and on the board of the Institute for Accountability in a Digital Age. She is a 2018 L'Oreal Unesco 'For Women in Science' laureate. Aimee also serves as a member of the European Commission's High-Level Expert Group on AI and is a founding board member of the Netherlands AI Alliance. She is a founding editor for the international peer-reviewed journal AI & Ethics (Springer Nature) and a member of the World Economic Forum's Global Futures Council on Artificial Intelligence and Humanity. Aimee has been named one of the Netherlands top 400 influential women under 38 by VIVA and was named one of the 25 'women in robotics you need to know about'. She is author of the book Healthcare Robots: Ethics, Design, and Implementation and has been awarded an NWO personal research grant to study how we can responsibly design service robots. She has been interviewed by BBC, Quartz, Financial Times, and other International news media on the topic of ethics and robots, and is often invited to speak at International conferences and summits.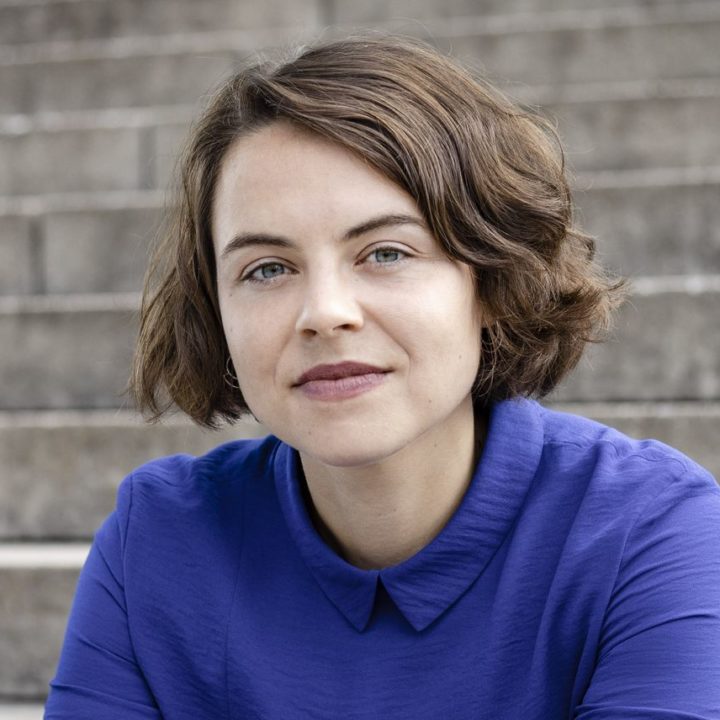 Susanne Zels
Founder, Values Unite
In 2020 Susanne Zels founded the initiative Values Unite initiative advocating for the establishment of a European Agency for Citizenship Education. She has been working on European values and participatory democracy in Europe for many years, including as president of the grassroots think tank Polis180. She studied history and political science and works as a policy analyst and strategy consultant in Berlin. In 2019, she ran for the European Parliament and was recently election district councillor for the CDU Charlottenburg-Wilmersdorf in her home district.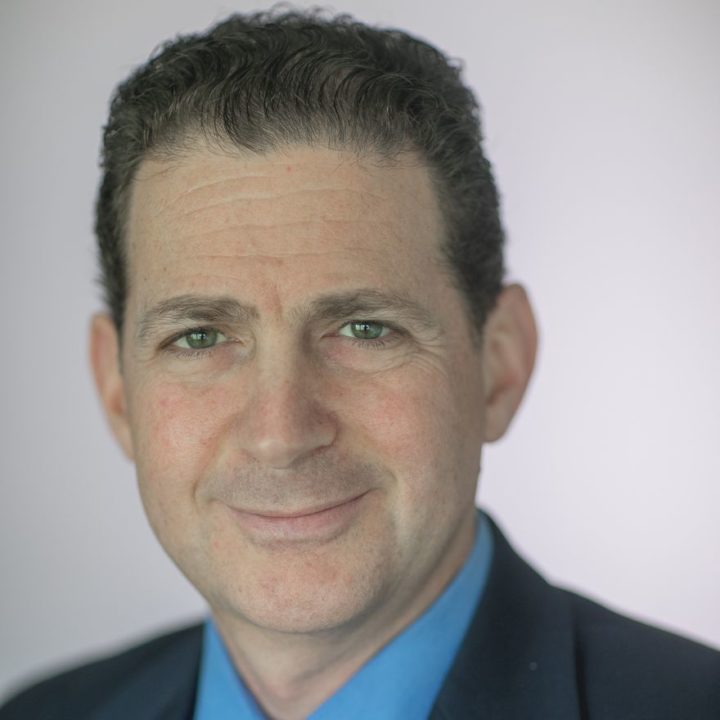 Prof. Dr. Eyal Zimlichman
Chief Transformation Officer, Sheba Medical Center, Israel
Prof. Eyal Zimlichman serves as Deputy Director General, Chief Medical Officer, and Chief Innovation Officer at Sheba Medical Center, Israel's largest hospital. Previously, he held the position of Lead Researcher at Partners HealthCare's Clinical Affairs Department in Boston and was heavily involved in the efforts to implement a strategic care redesign initiative there. Prof. Zimlichman has served on several advisory committees commissioned by the Office of the National Coordinator for health information technology at the U.S. Department of Health and Human Services and is chairing as well as participating in several committees at Israel's Ministry of Health. He is also a founding member of the International Academy for Quality and Patient Safety.
Prof. Zimlichman is the founder and director of Sheba's ARC innovation program, which aims to redesign healthcare through digital health solutions by 2030. He is board certified in internal medicine, completed a degree at the Harvard T.H. Chan School of Public Health, and has earned his MD at the Technion Israel Institute of Technology.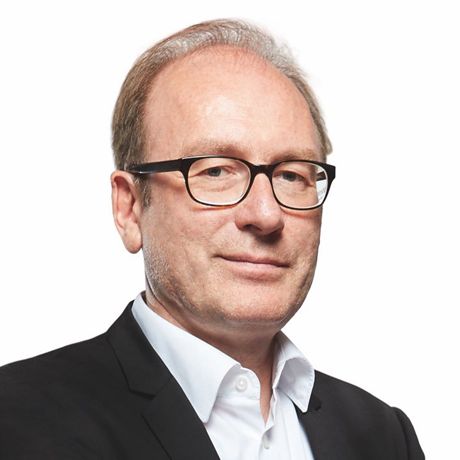 Beat Balzli
Editor-in-Chief, WirtschaftsWoche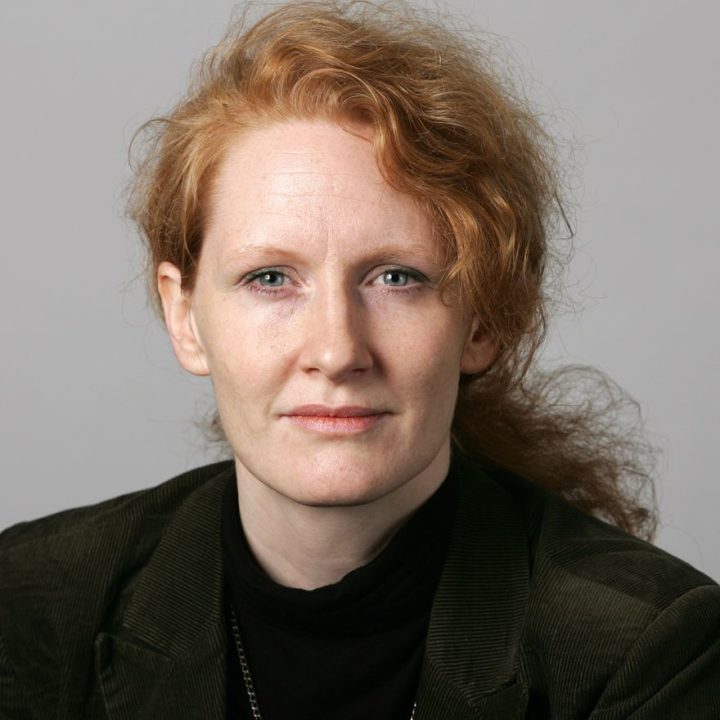 Nicole Bastian
Chief Foreign Editor, Handelsblatt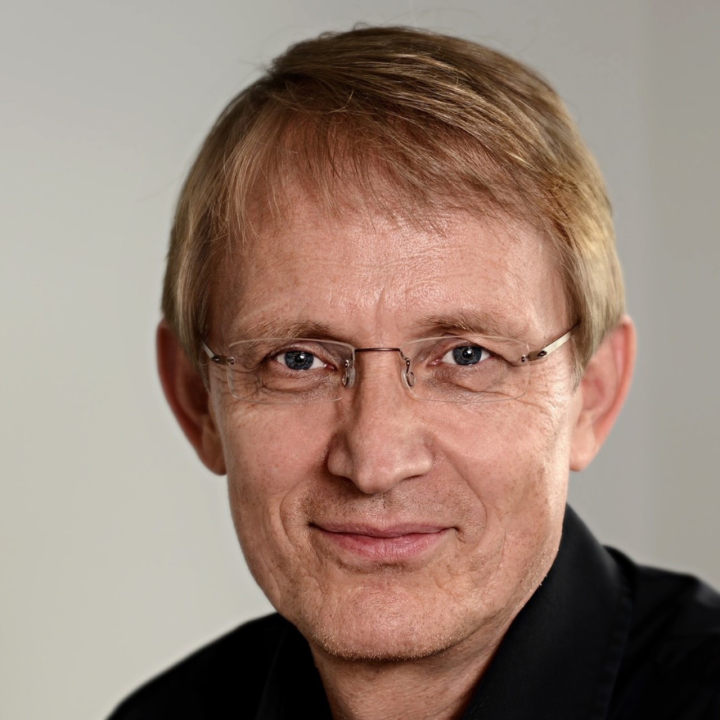 Stephan-Andreas Casdorff
Publisher, Tagesspiegel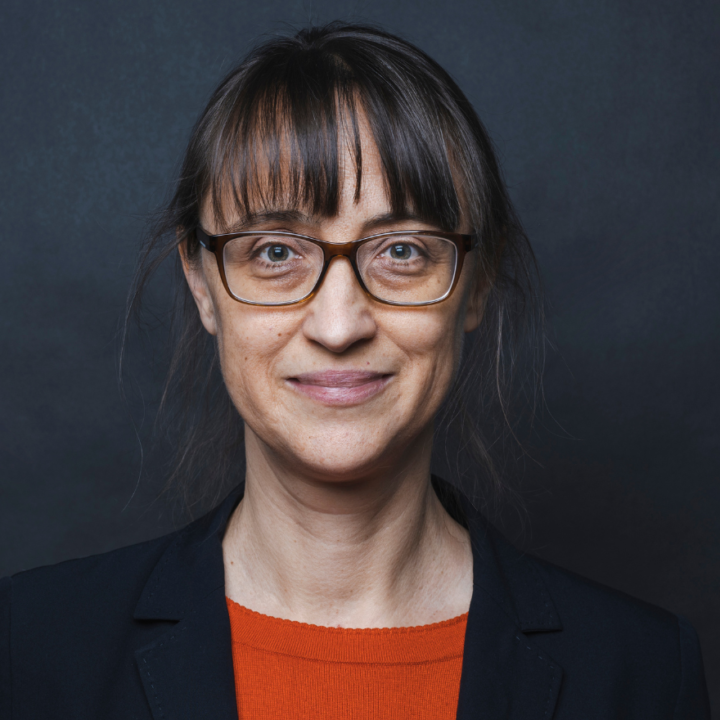 Ruth Ciesinger
Online Editor, Tagesspiegel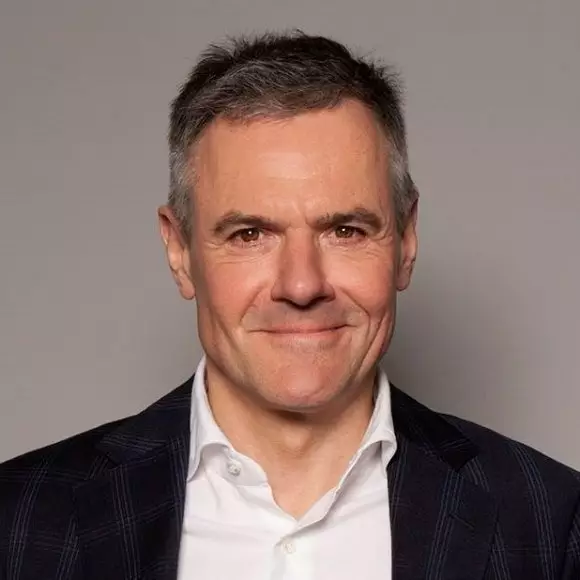 Dr. Rainer Esser
Managing Director, ZEIT Publishing Group
Dr. Rainer Esser studied law in Munich, Geneva and London. He continued his studies in the United States with a Master of Law at the University of Georgia before receiving his final degree in 1986. After graduating from the German School of Journalism (Deutsche Journalistenschule) in Munich, he worked as a lawyer for various law firms. Since 1989 he also holds a PhD in International Law of the University of Regensburg. From 1989 -92 he served as Editor in Chief at Bertelsmann International in Munich and eventually joined Munich-based Spotlight Publishing House (Spotlight, écoute, ECOS and ADESSO) as Managing Director. After serving as Managing Director of Main-Post Publishing House in Würzburg in the late nineties he started his current position as CEO of DIE ZEIT in 1999. In 2011, he also took on the role as Managing Director of DvH Medien GmbH.
© Vera-Tammen-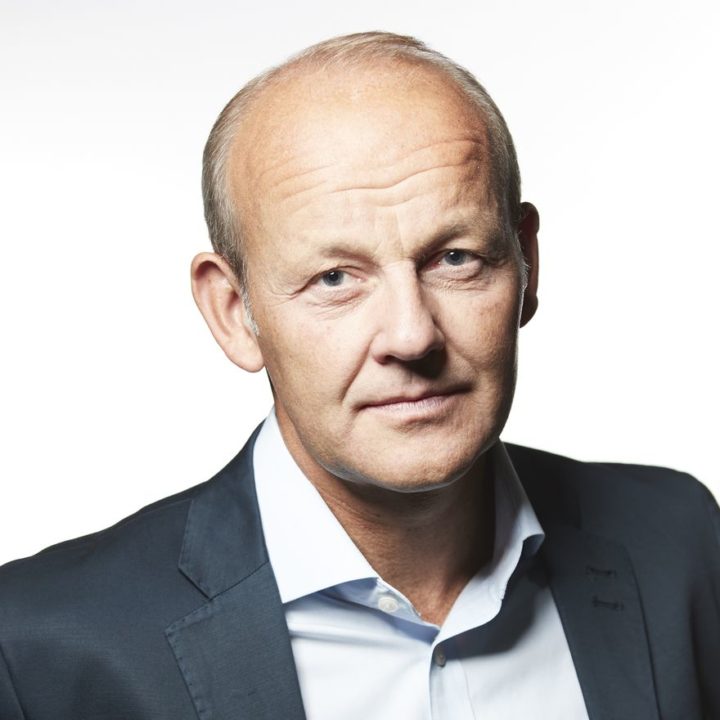 Malte Fischer
Chief Economist, WirtschaftsWoche
Malte Fischer studied economics at the Ruhr University in Bochum. He then worked as a researcher in the business cycle research department at the Kiel Institute for the World Economy. During this time he was involved in the reports of the economic research institutes on behalf of the German government. In his research he focused on the determinants of German foreign trade. He then switched to business journalism, first as an editor at the business news agency VWD, and from 1998 as editor of WirtschaftsWoche. In his work Malte Fischer focuses on the business cycle, monetary policy, macroeconomics and economic science. Since 2010 he is chief economist at WirtschaftsWoche.

Ileana Grabitz
Head of Politics, ZEIT ONLINE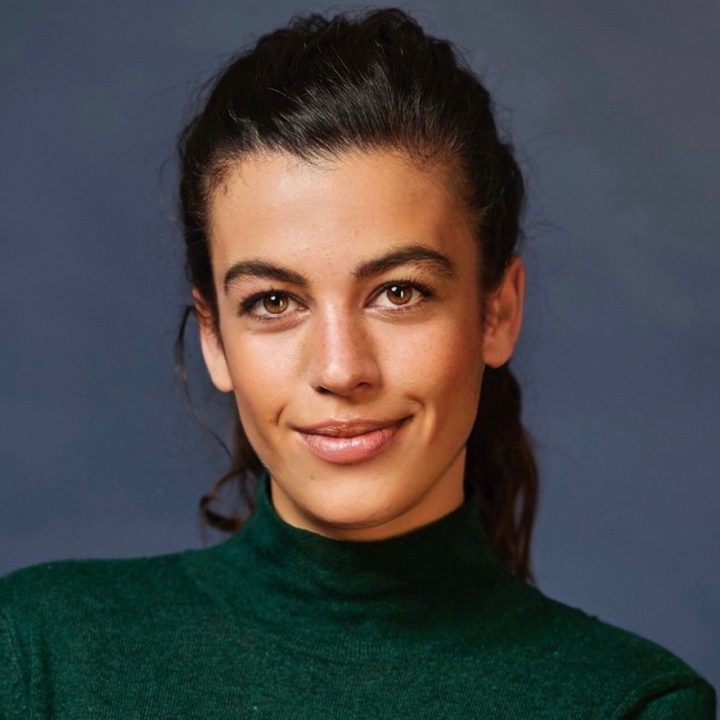 Dilan Gropengiesser
Deputy Head of Video Department, ZEIT ONLINE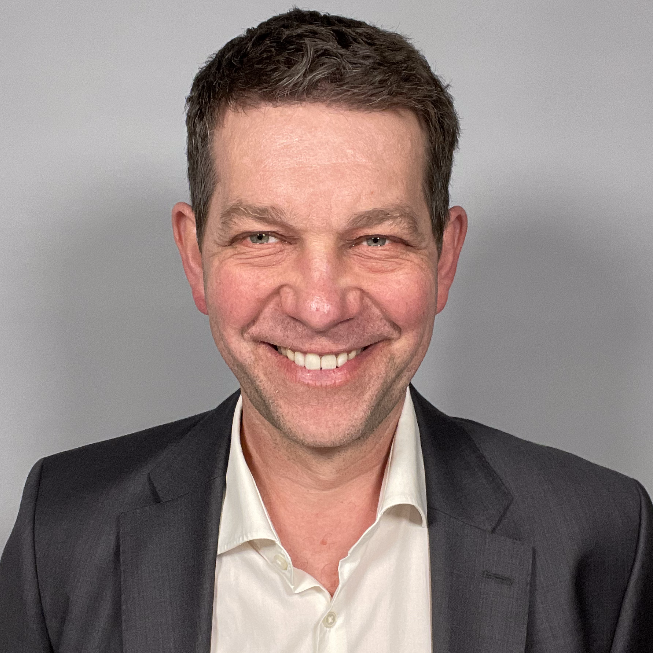 Dr. Florian Güßgen
Chief reporter companies, WirtschaftsWoche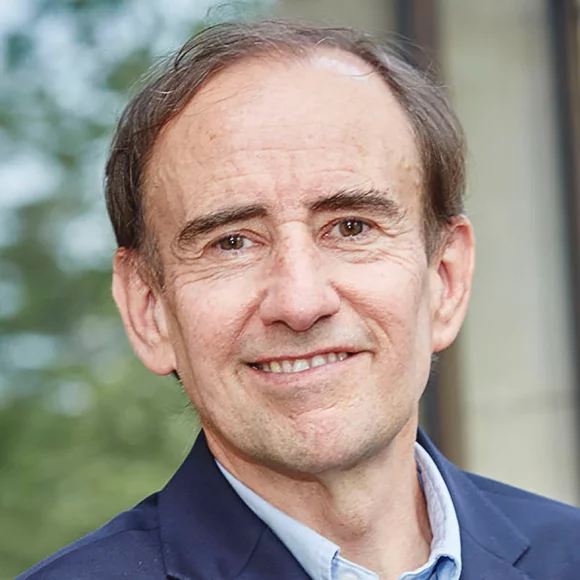 Dr. Uwe Jean Heuser
Green Editor, DIE ZEIT; Publisher, ZEIT für Unternehmer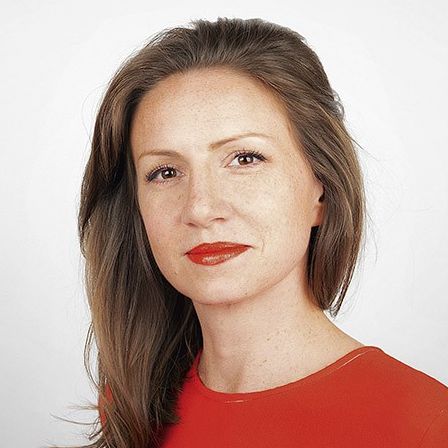 Ina Karabasz
Editor and Head of Journalism Live, Handelsblatt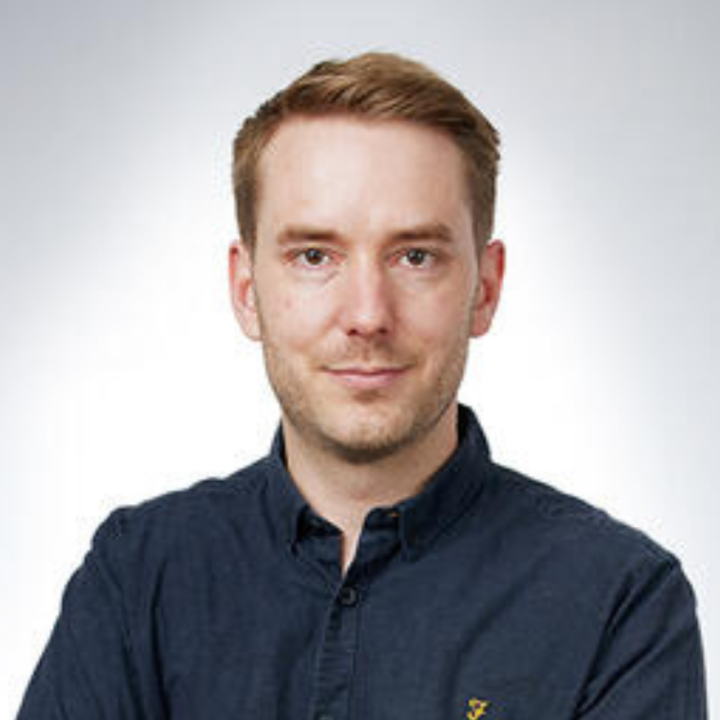 Jürgen Klöckner
Capital Correspondent, Handelsblatt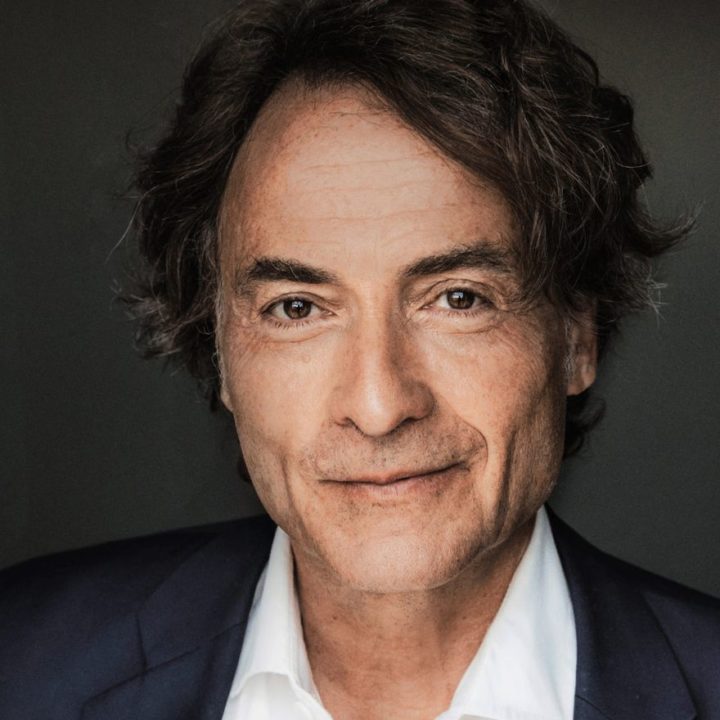 Giovanni di Lorenzo
Editor-in-Chief, DIE ZEIT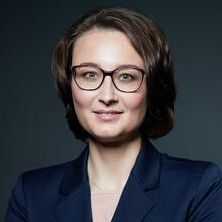 Kirsten Ludowig
Deputy Editor-in-Chief, Handelsblatt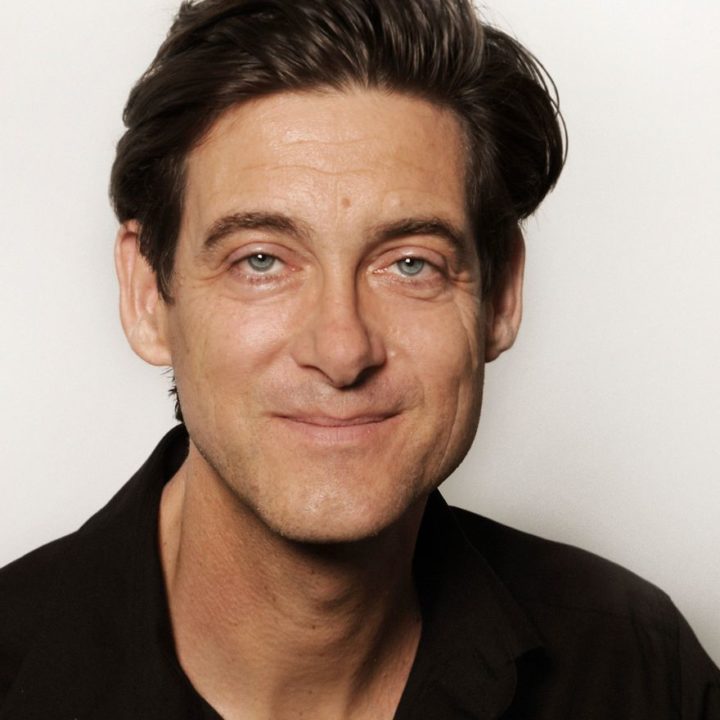 Lorenz Maroldt
Editor-in-Chief, Der Tagesspiegel
© Foto: C. Hardt/Future Image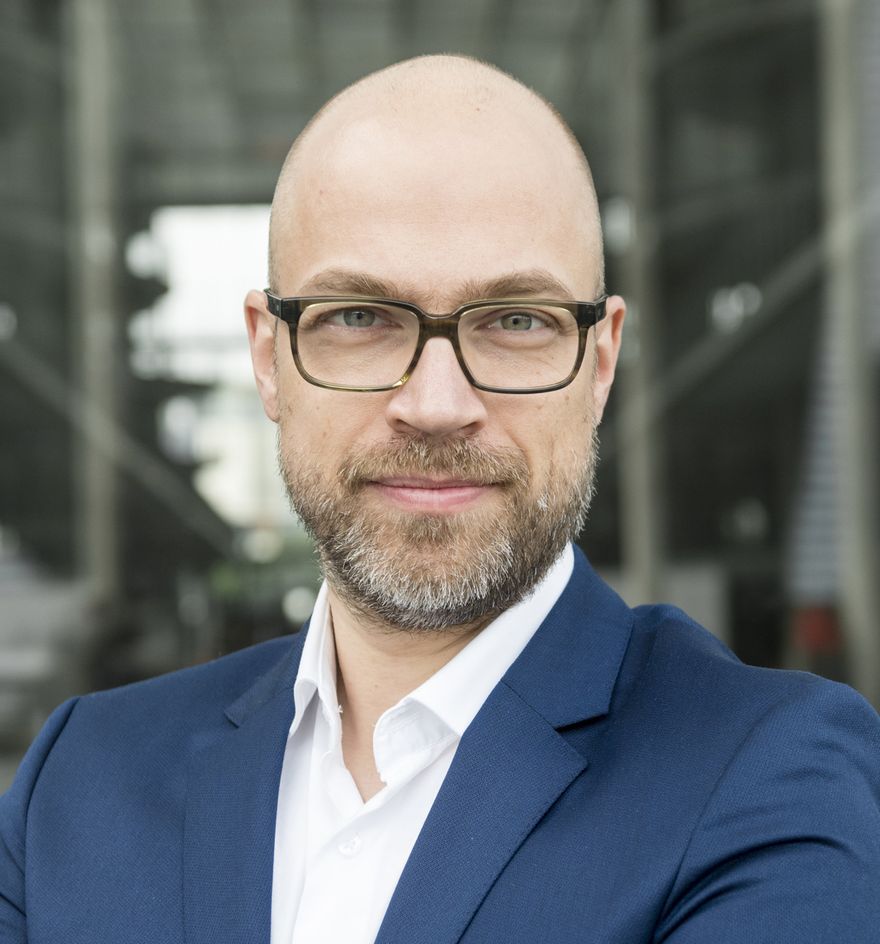 Sebastian Matthes
Editor-in-Chief, Handelsblatt
© Foto: Marc-Steffen Unger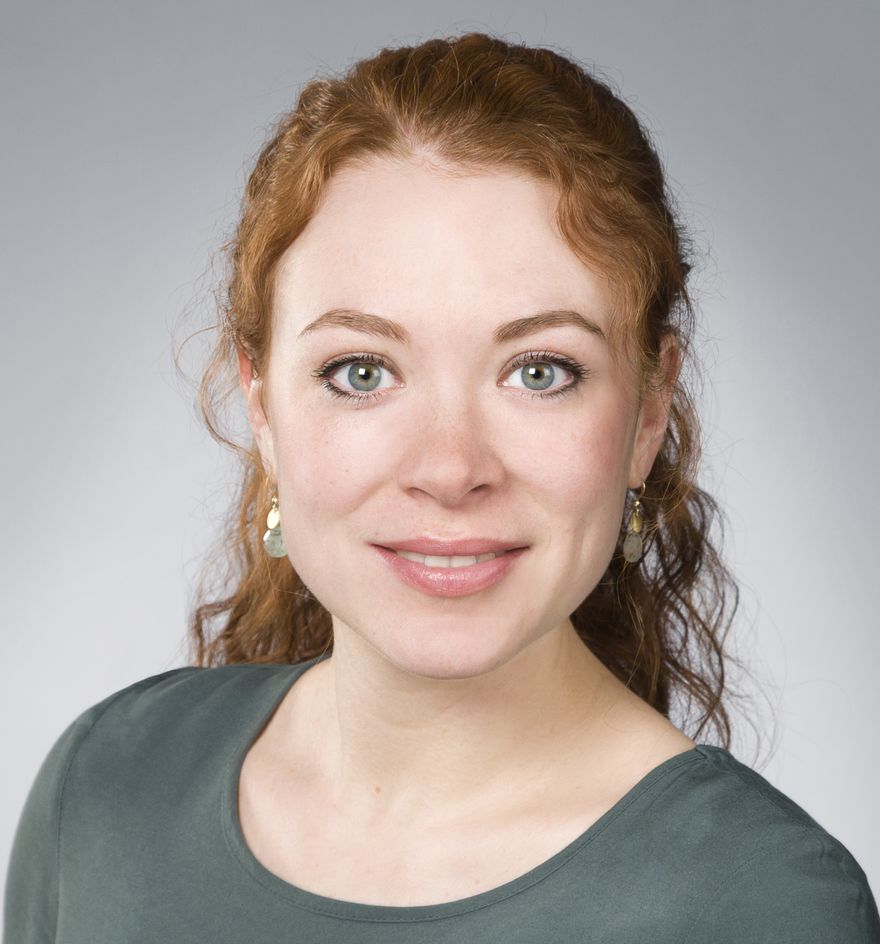 Katharina Menne
Editor WISSEN, DIE ZEIT
© Foto: Fotostudio Jünger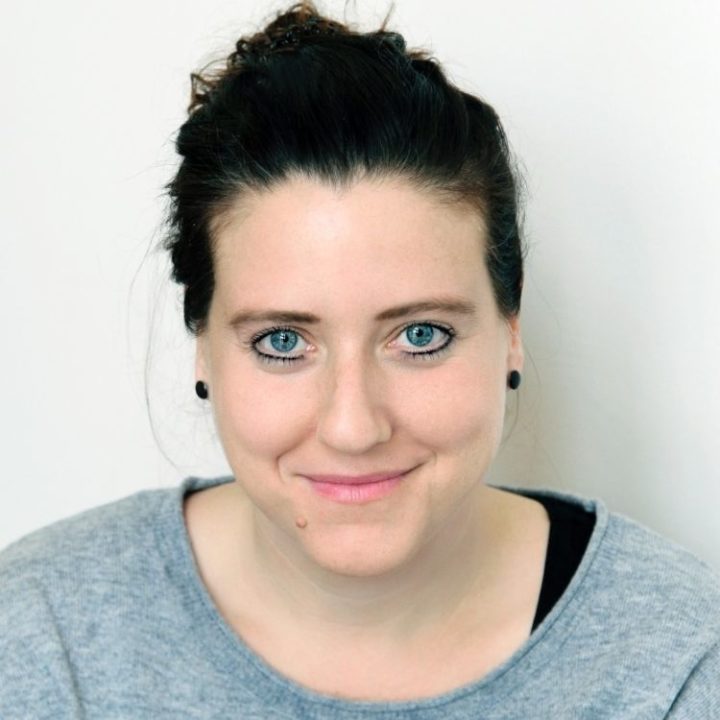 Anke Myrrhe
Deputy Editor-in-Chief, Der Tagesspiegel
© Foto: Kitty Kleist-Heinrich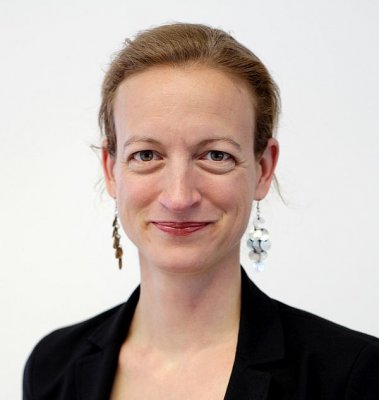 Lisa Nienhaus
Head of the Frankfurt office, DIE ZEIT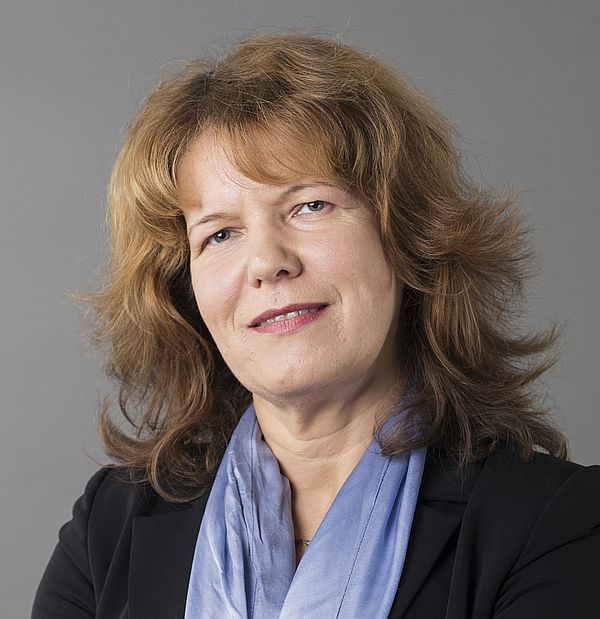 Petra Pinzler
Correspondent in the capital city editorial office, DIE ZEIT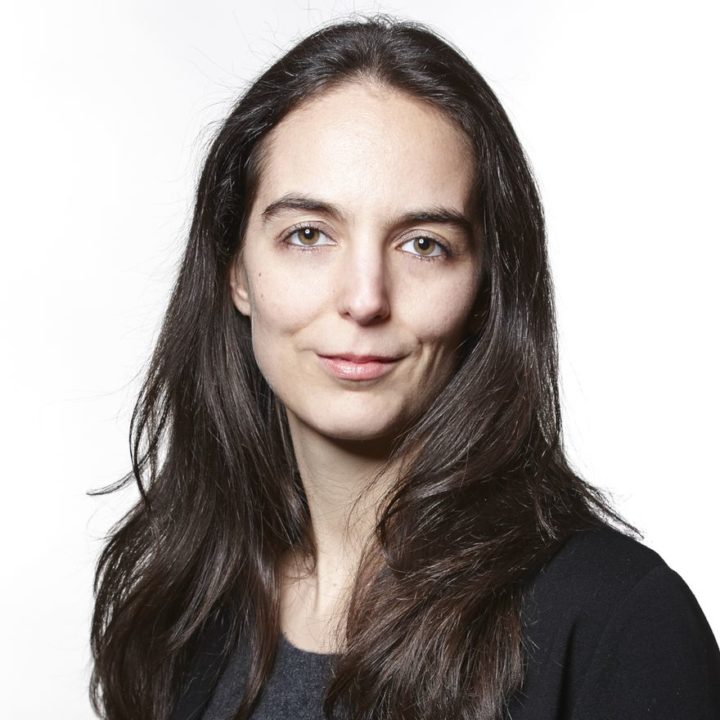 Kristin Rau
Deputy Head of Innovation and Success Ressort, WirtschaftsWoche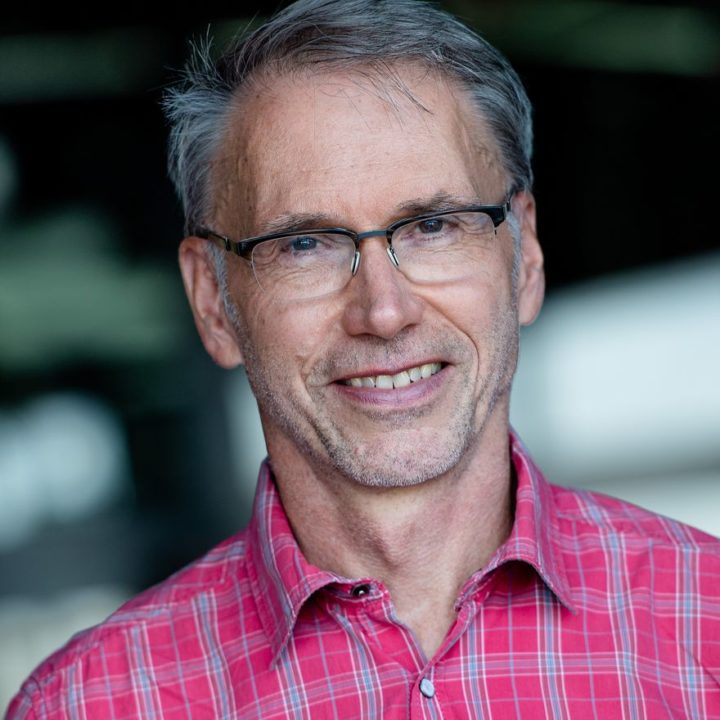 Dietmar Ringel
Moderator, rbb INFOradio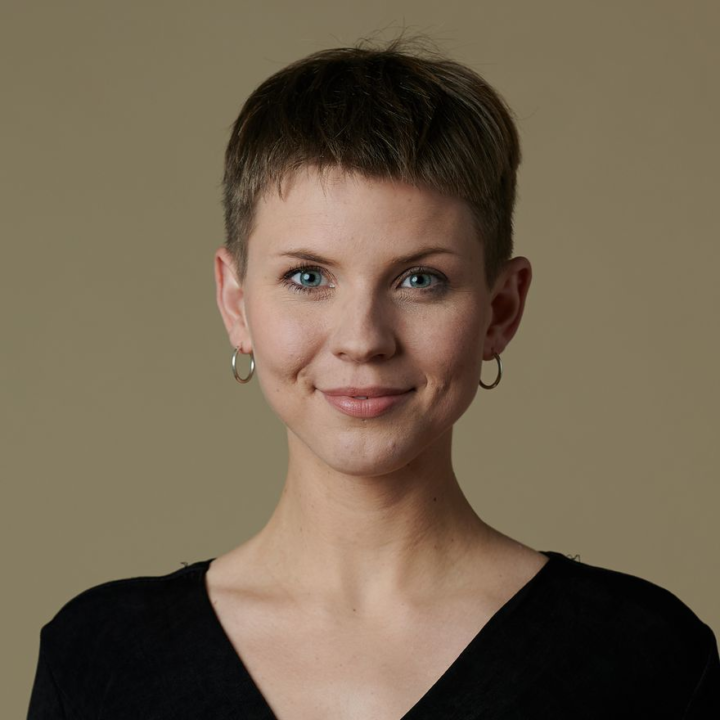 Johanna Roth
Political Editor, ZEIT ONLINE
© Foto: Michael Pfister/ZEIT ONLINE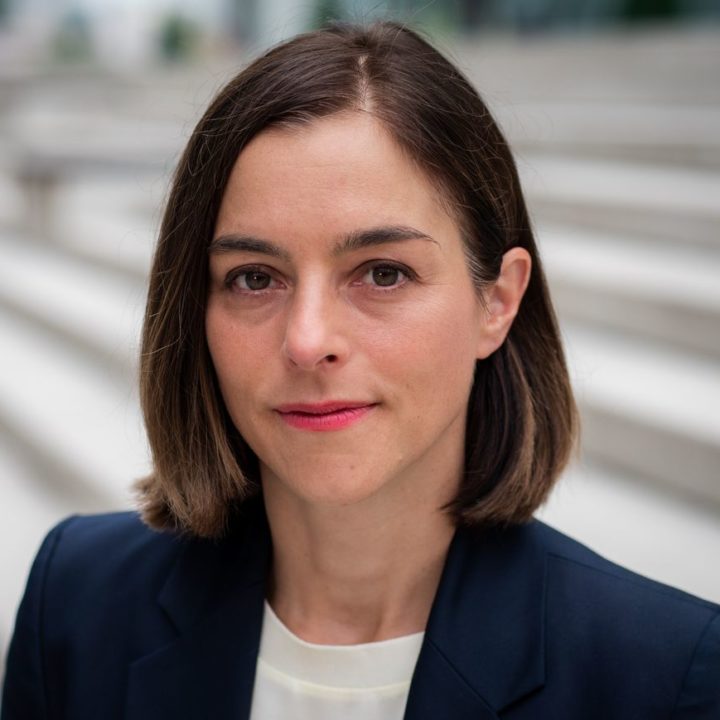 Dr. Anna Sauerbrey
Deputy Editor-in-Chief, Der Tagesspiegel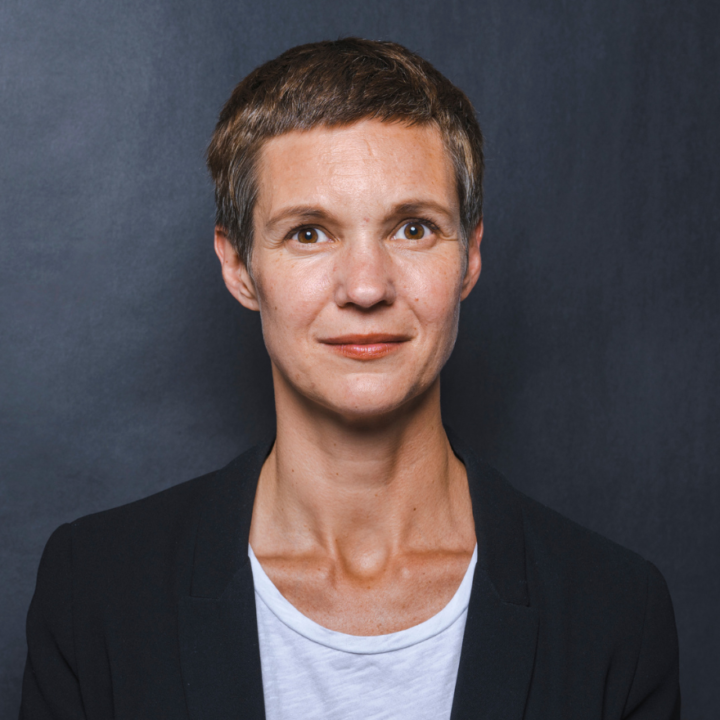 Miriam Schröder
Managing Editor, Tagesspiegel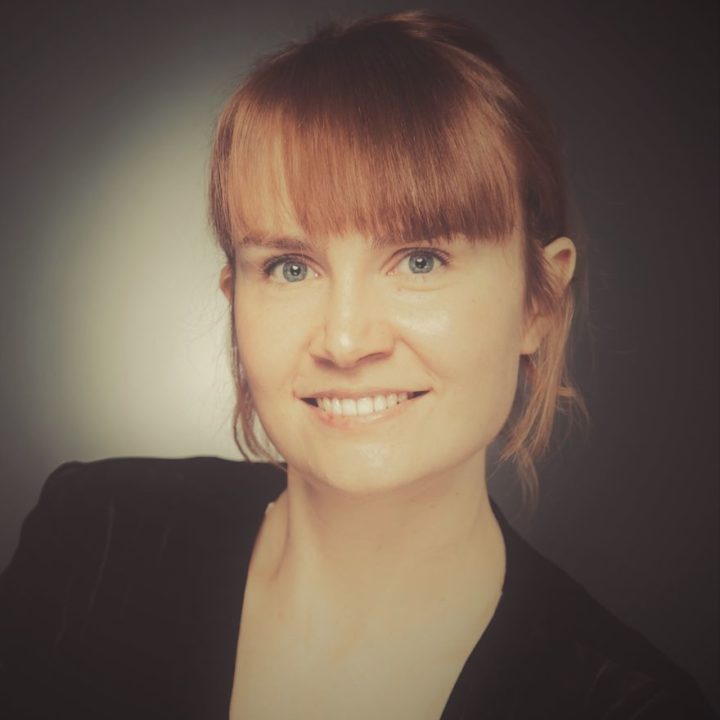 Teresa Stiens
Editor Economics and Politics, Handelsblatt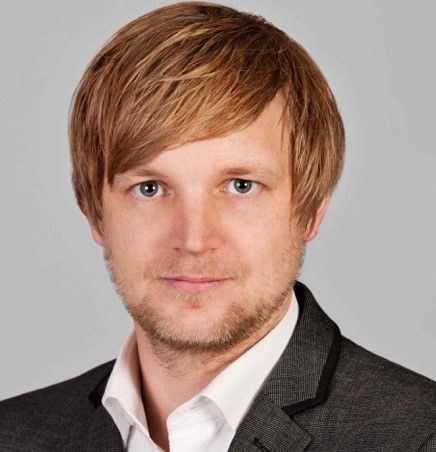 Claas Tatje
Business Editor, DIE ZEIT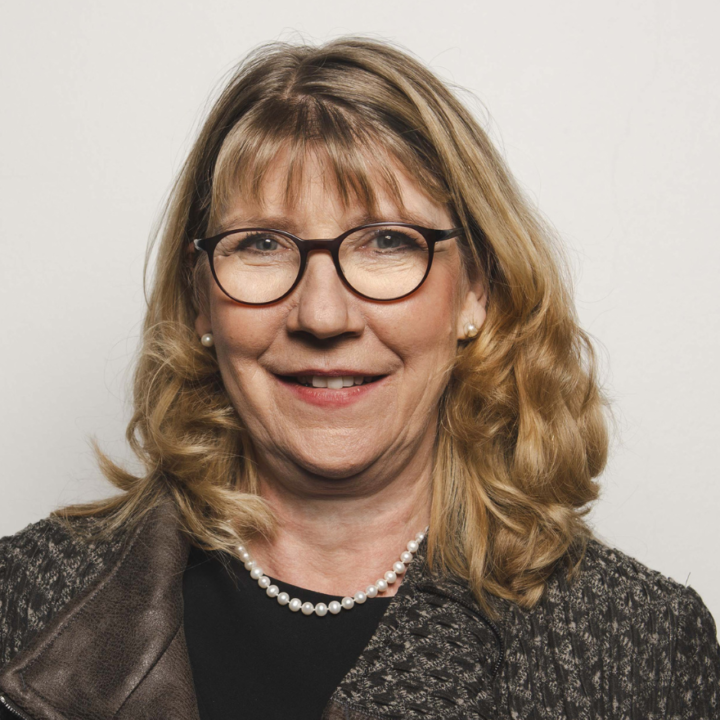 Ulrike Teschke
Managing Director, Der Tagesspiegel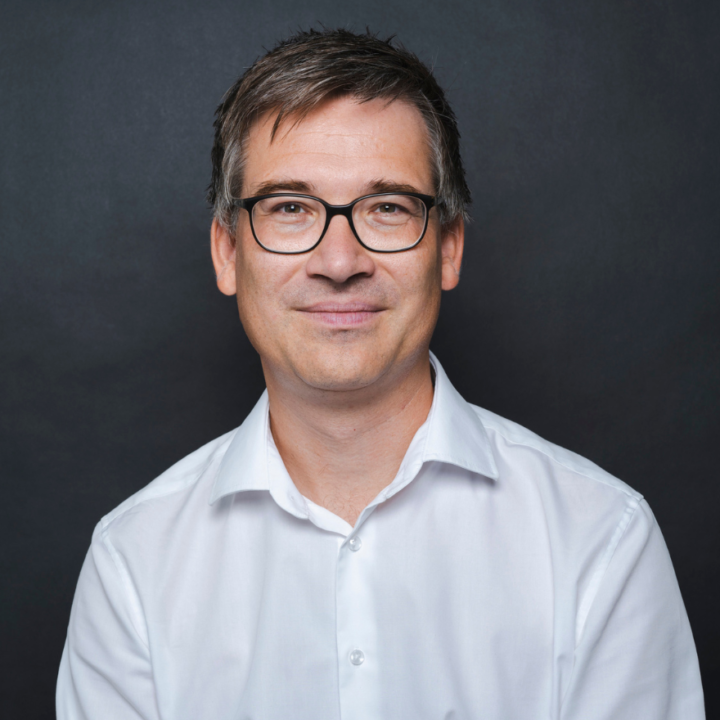 Christian Tretbar
Editor-in-Chief, Tagesspiegel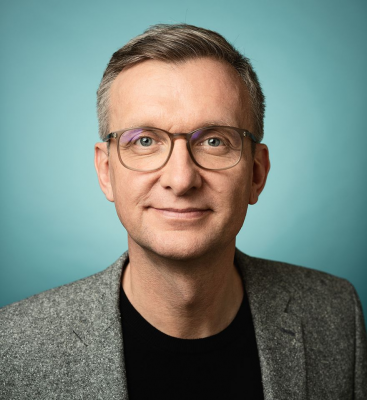 Jochen Wegner
Editor-in-Chief, ZEIT ONLINE; Member of the editorial board, DIE ZEIT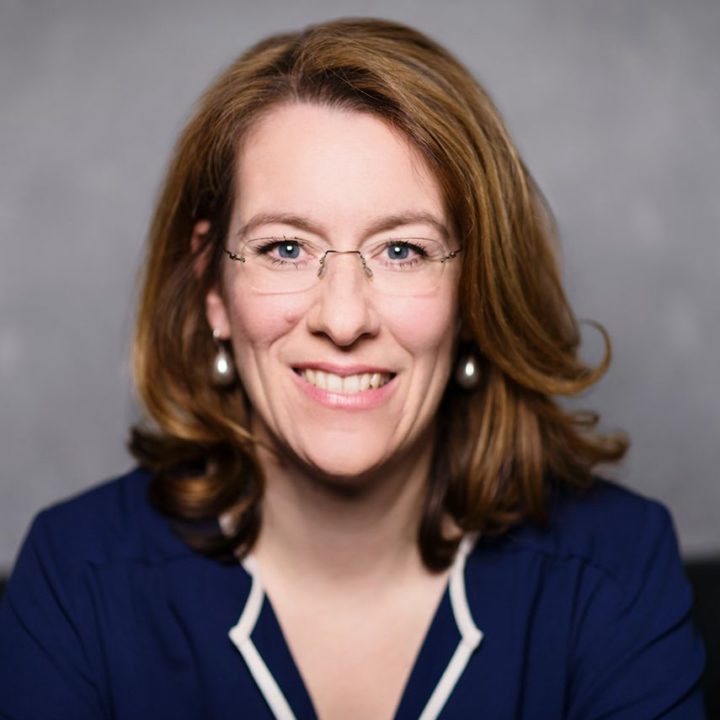 Silke Wettach
EU correspondent in Brussels, WirtschaftsWoche
---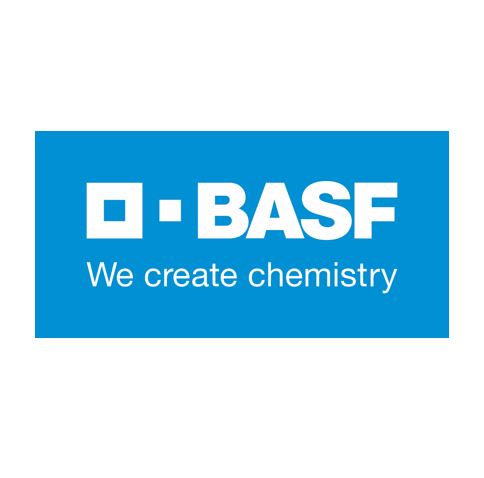 BASF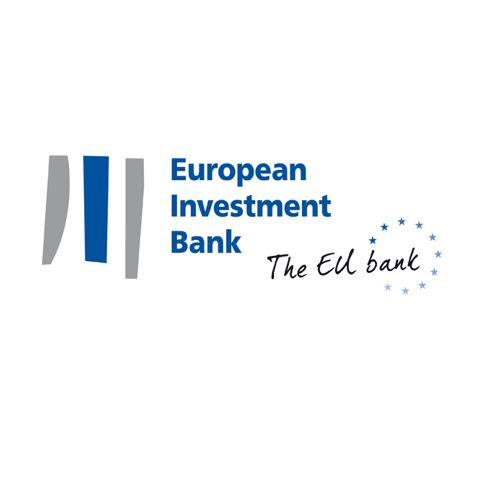 European Investment Bank


Techniker Krankenkasse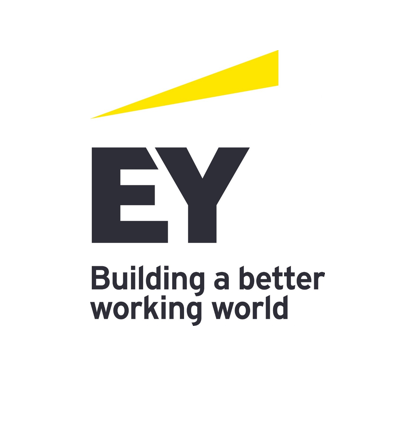 Ernst & Young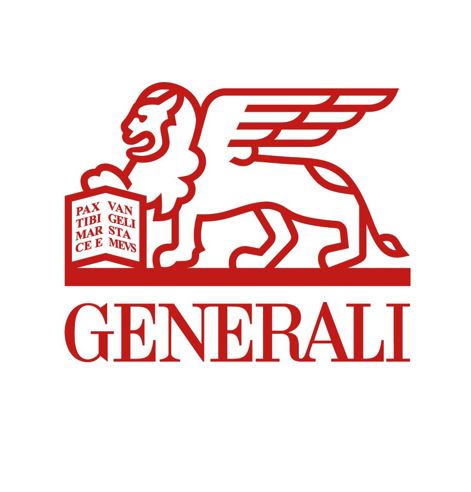 Generali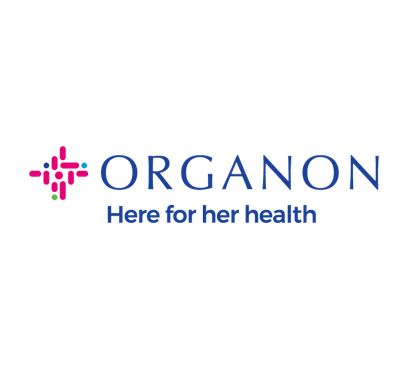 Organon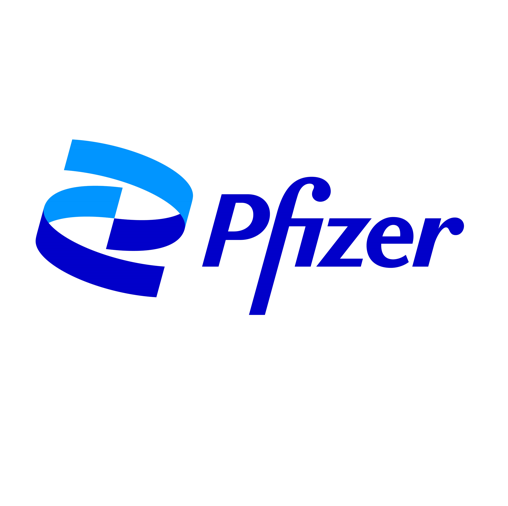 Pfizer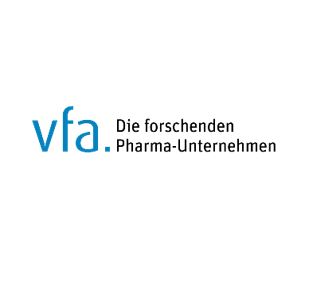 vfa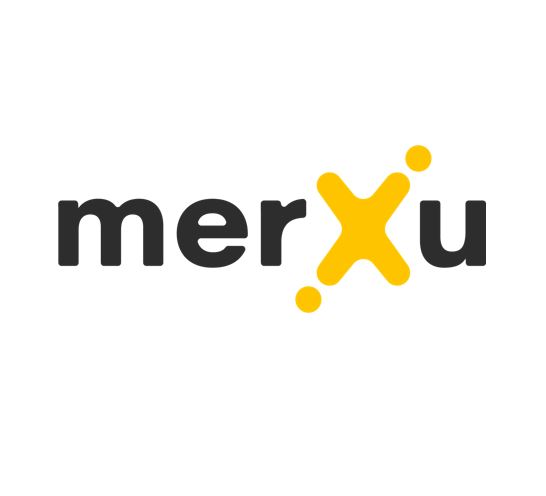 merxu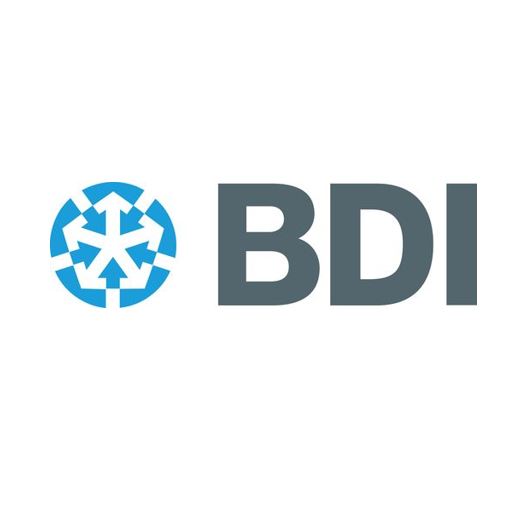 Federation of German Industries (BDI)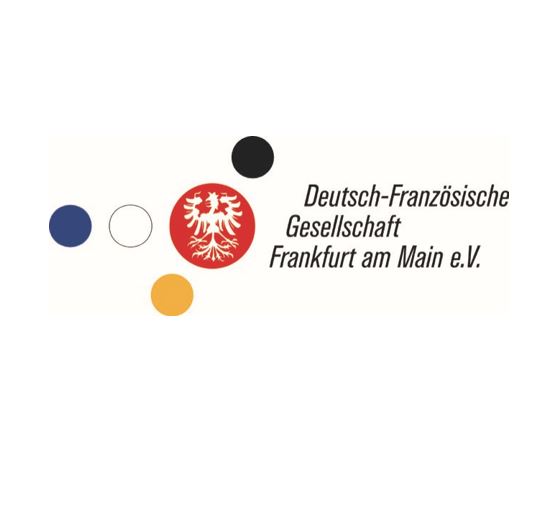 Deutsch-Französische Gesellschaft Frankfurt am Main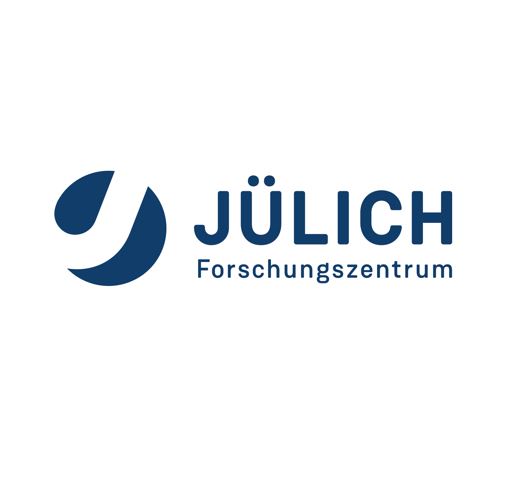 Forschungszentrum Jülich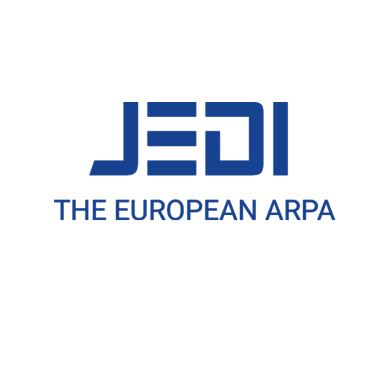 JEDI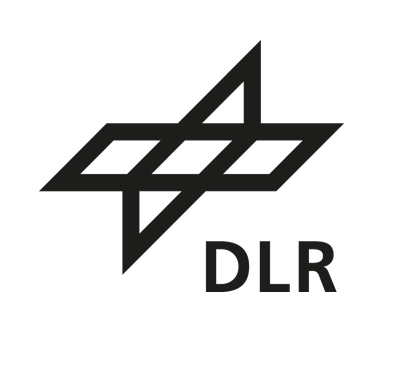 German Aerospace Center (DLR)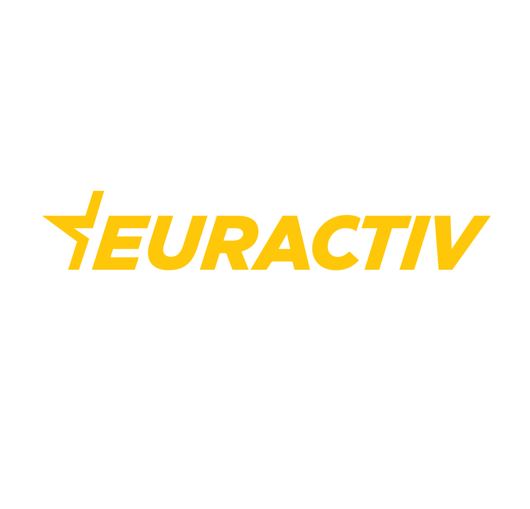 Euractiv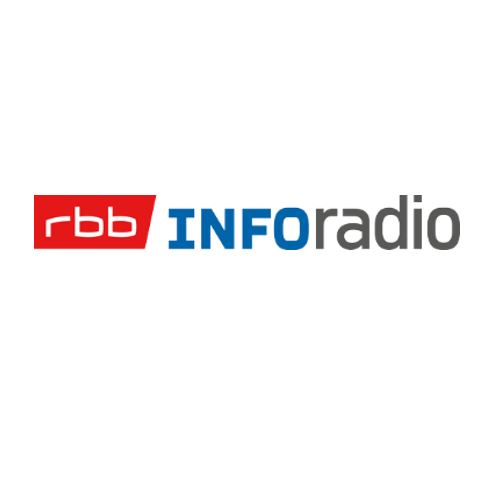 rbb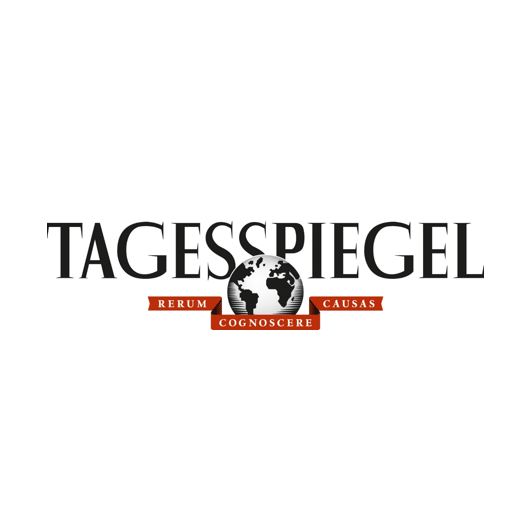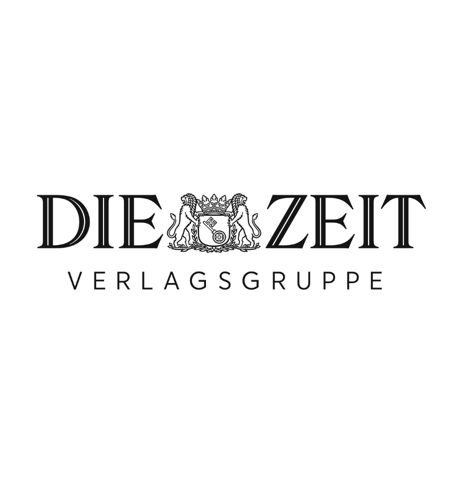 DIE ZEIT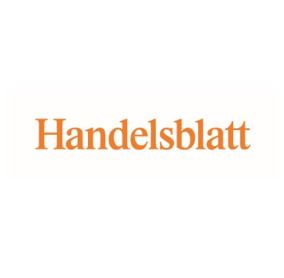 Handelsblatt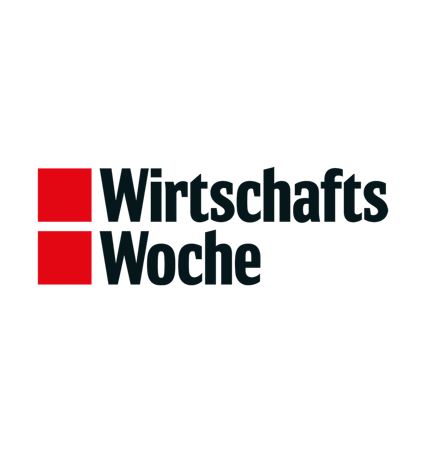 Wirtschaftswoche
---