Verknappung von Rohstoffen auf dem Weltmarkt: Was sind die Auswirkungen auf Europa?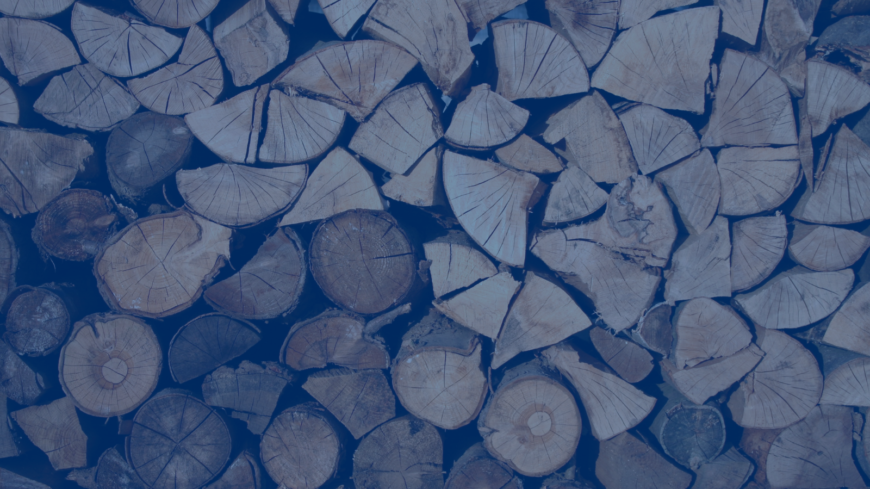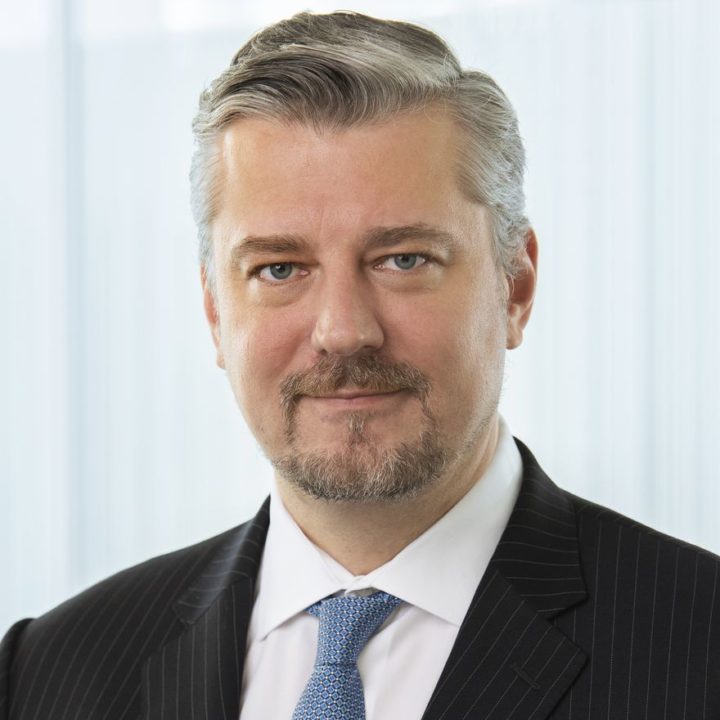 Patrick Marous
CEO, thyssenkrupp Aerospace
Since August 2018, Patrick Marous has been the CEO of thyssenkrupp Aerospace, a thyssenkrupp Materials Services company and partner for the world's leading aerospace companies and their supply chains.
In a career-to-date spanning more than 20 years, Mr Marous has gathered a wealth of professional experience of consulting, M&A, private equity, materials distribution and trading, strategy and business development, marketing, and procurement in both the B2B and B2C sectors.
Mr Marous has developed particular expertise of supply chain management on both procurement and supply sides, the strategic use of digital tools, and change and transformation management.
This expertise is being fully utilized in the on-going transformation of thyssenkrupp Aerospace. Mr Marous inherited the division when, after years of sustained growth, it was facing a turbulent future following the end of the A380 programme and the grounding of the Boeing 737MX, even before the Covid-19 pandemic inflicted further damage. Mr Marous is leading the division through a significant but vital restructuring, re-modelling it via a cloud-based digital transformation, developing a modern and data-driven business model that fits with the needs of the post-pandemic ramp up, and introducing transparency in all internal and external processes.
Mr Marous started his career as a management trainee in the International Steel Trading business of thyssenkrupp in 1997. He later joined ConPAIR AG, a Corporate Finance and M&A advisory, in 2000 and served as a board member from 2003-2005.
He then re-joined the materials distribution business of thyssenkrupp, where he was responsible for global strategy and corporate development projects. In 2007, he was seconded to the company's Hong Kong office where he transformed the business by creating for the first time a unified buying strategy for all tk Materials businesses that were dealing with Asian suppliers. He was also behind the development of the company's first procurement data warehouse, a move that added transparency into the entire spent in Asia and made it more efficient and effective. Along with this streamlined portfolio, and in another first, the Hong Kong office introduced strategic supplier relationship management that led to more efficiencies and a better bottom line.
In 2015, Mr Marous returned to Germany as the new Head of Global Product Management. This was essentially a global procurement role and one where Mr Marous added to his knowledge of supply chain management. It was also a role where a successful transformation was the legacy of his leadership. By introducing new working methods and encouraging a start-up attitude, the teams led by Mr Marous were empowered to become much more customer-centric and to always think about ways of adding value to their customers, and therefore to the business, instead of just processing orders. As a result of streamlined and improved business processes, greater transparency, and the creation of new value streams, what had previously been a largely administrative cost center was transformed into a value center.
As a leader who is driven by customer-centricity, Mr Marous seeks to inspire his colleagues to embrace change and to challenge the status-quo. This, he believes, is the best way to create value and to lead the company's customers through the volatility, uncertainty, complexity, and ambiguity that dominates the aerospace sector.
Mr Marous is also a speaker and author, offering his insights and analysis on digital transformation, supply chain management, and change and transformation management.
Mr Marous is a passionate believer in lifelong learning and is a proud alumnus of the Kellogg-HKUST EMBA Program. As a French national who was raised in Germany, Russia, and Iraq, he speaks fluent French, German, Russian, and English.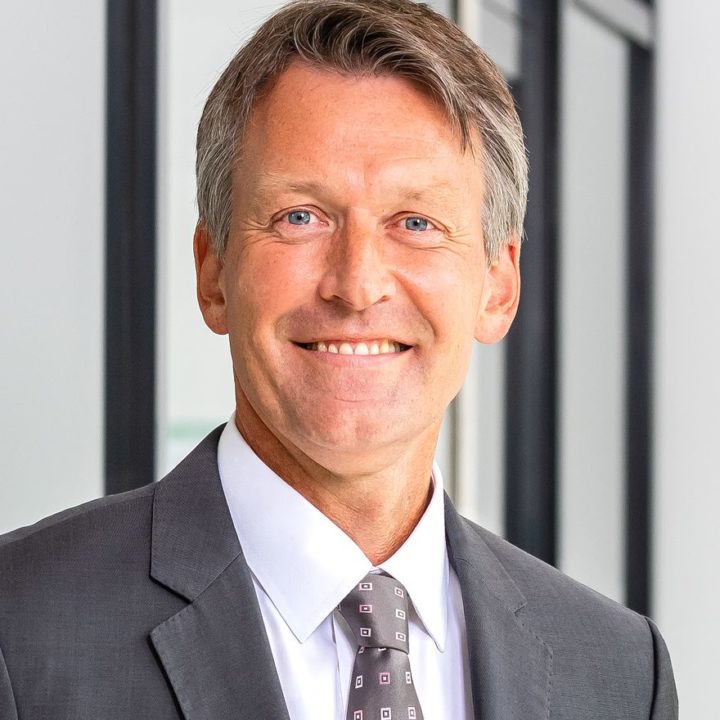 Lars Reger
Chief Technology Officer, NXP Semiconductors
Lars Reger ist Executive Vice President und Chief Technology Officer (CTO) bei NXP Semiconductors. Als CTO ist er für die Erschließung neuer Geschäftsfelder und die Forschung & Entwicklung in den Fokusmärkten Automotive, Industrie 4.0, Internet der Dinge, Mobile, Konnektivität & Infrastruktur verantwortlich.
Reger hat sich durch seine bisherigen Tätigkeiten umfassende Expertise in der Mikroelektronik-Industrie, insbesondere im Bereich Automotive, erarbeitet. 1997 begann er seine Karriere bei Siemens Semiconductors als Produktingenieur. Bei Infineon war Reger in führender Position in der Entwicklungsabteilung und der Verfahrenstechnik sowie als Projektmanager für ICs für mobile Systeme und Direktor für IP-Management beschäftigt. Vor seinem Wechsel zu NXP als Head of Automotive Strategy im Jahr 2008 war er bei Continental für die Geschäftsentwicklung und das Produktmanagement im Geschäftsbereich Connectivity verantwortlich. Seit Dezember 2018 ist Reger als CTO gesamtverantwortlich für das Technologieportfolio von NXP. Seit April 2019 ist er Mitglied des Vorstands des BDI-Ausschusses Digitale Wirtschaft, Telekommunikation und Medien. Reger ist außerdem Mitglied im Board of Directors des ITS World Congress und des Forbes Technology Council. Er erwarb seinen Abschluss in Physik an der Rheinische Friedrich-Wilhelms-Universität in Bonn und einen MBA an der London Business School. Seit Mai 2020 ist Reger Mitglied des NXP Management Teams und Vorsitzender der Geschäftsführung NXP Semiconductors Germany GmbH.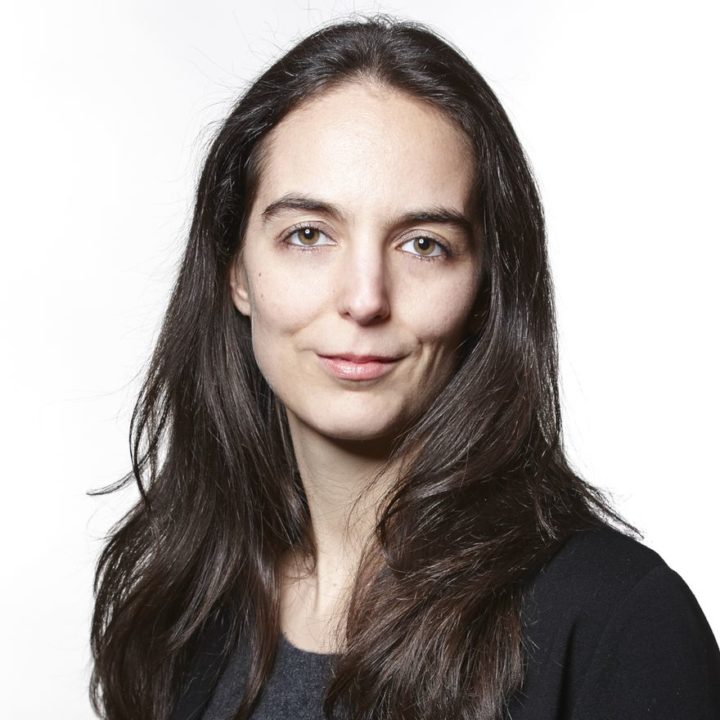 Kristin Rau
Stellvertretende Ressortleiterin Innovation und Erfolg, WirtschaftsWoche
Kristin Rau schreibt als stellvertretende Ressortleiterin der beiden Ressorts Erfolg und Innovation für die WirtschaftsWoche. Bereits seit 2012 kümmert sie sich schwerpunktmäßig um die Themen Führung, Unternehmenskultur und Trends in der Arbeitswelt. Ihr Volontariat hat die studierte Politologin an der Georg von Holtzbrinck-Schule für Wirtschaftsjournalisten absolviert.