UNLOCK Change: Rethink the World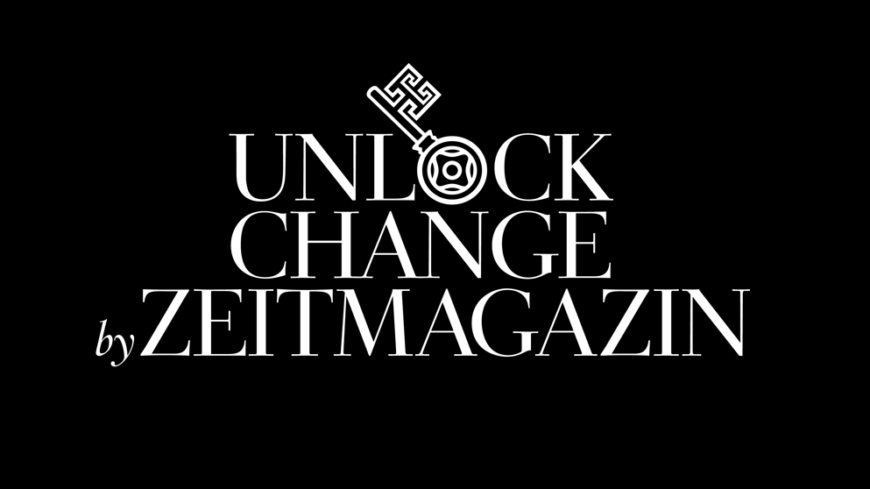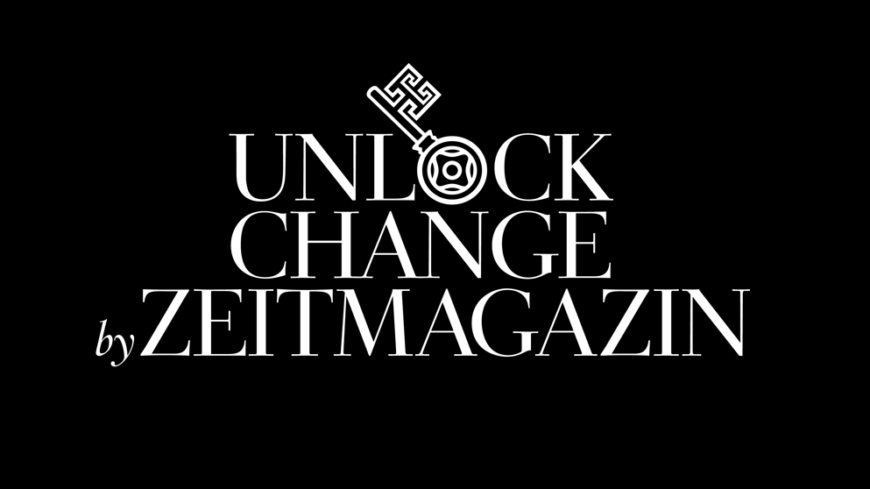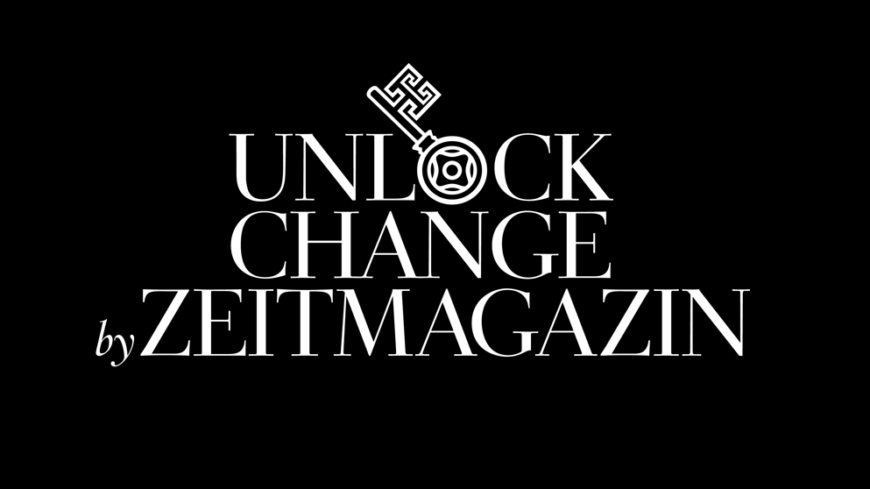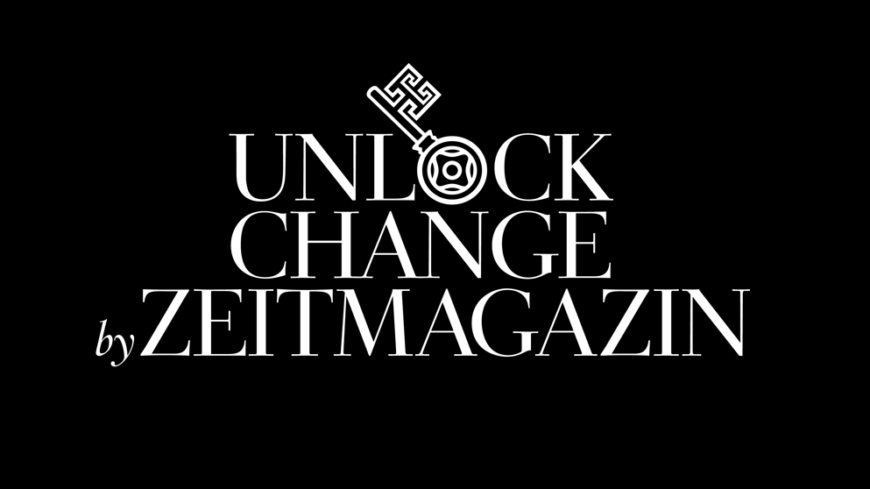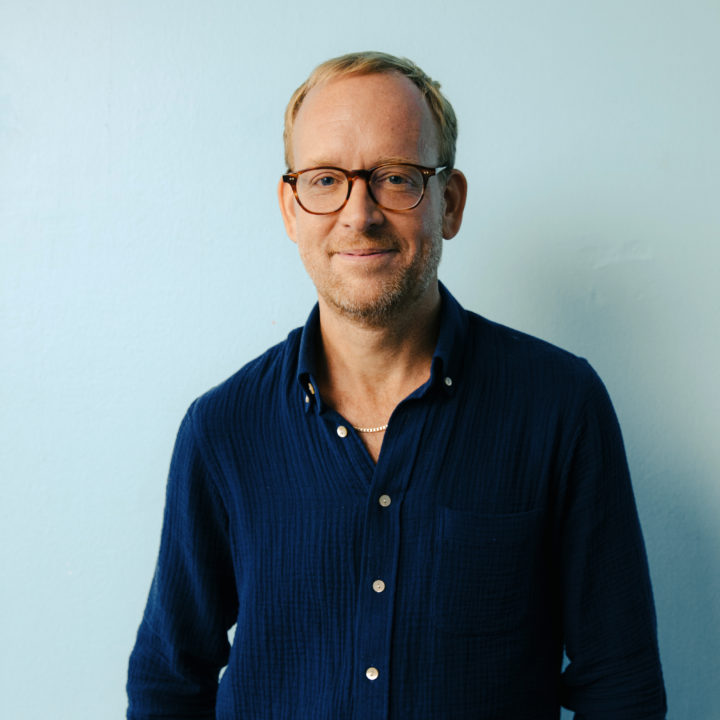 Christoph Amend
Editorial Director ZEITmagazin und Herausgeber Weltkunst, DIE ZEIT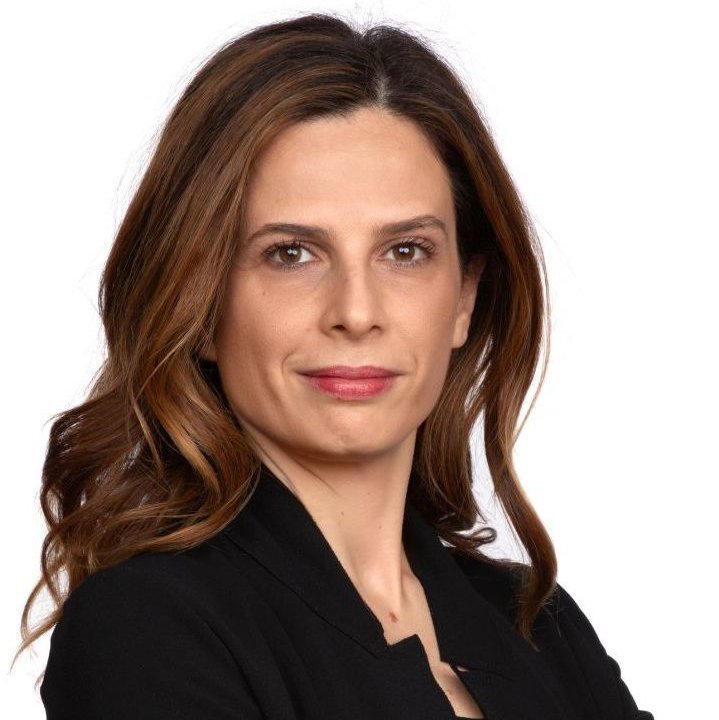 Francesca Bria
President, Italian National Innovation Fund; Senior Advisor, THE NEW INSTITUTE
Francesca Bria is the President of the Italian National Innovation Fund. She is Honorary Professor in the Institute for Innovation and Public Purpose at UCL in London and a Senior Adviser to the United Nation (UN-Habitat) on digital cities and digital rights. Francesca Bria is leading the DECODE project on data sovereignty in Europe, and is a member of the European Commission high level expert group Economic and Societal Impact of Research and Innovation (ESIR). She is the former Chief Digital Technology and Innovation Officer for the City of Barcelona in Spain.
Francesca has a PhD in Innovation and Entrepreneurship from Imperial College, London and MSc on Digital Economy from University of London, Birbeck. As Senior Programme Lead at Nesta, the UK Innovation Agency, she has led the EU D-CENT project, the biggest European Project on digital democracy platforms and digital currencies. She also led the DSI4EU project, advising the EU on digital social innovation policies and purpose-driven innovation. She has been teaching in several universities in the UK and Italy and she has advised Governments, public and private organizations on technology and innovation policy, and its socio-economic and environmental impact.
Francesca has been listed in the Top 50 Women in Tech by the Forbes Magazine, and in the World's top 20 most influential people in digital government by Apolitical. She has also been featured in the Italian Magazine Repubblica "D", amongst the 100 Women Changing the World.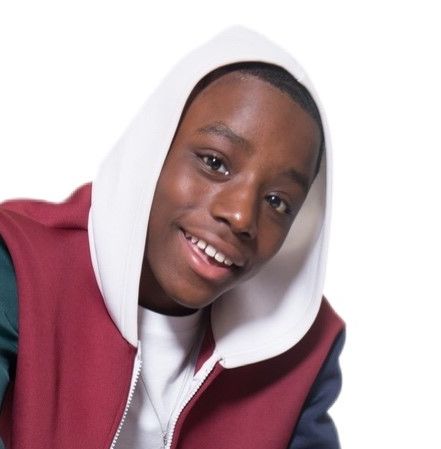 Keedron Bryant
Artist
Keedron Bryant of Jacksonville, Florida USA, is an artist signed to Warner Records. A viral video is him singing acapella version of I Just Wanna Live, written by his mom is his first hit single. He has been a beacon of hope and big voice for change in racial division amongst black people. His latest single U GOT THIS, is a song of motivation and encouragement that's needed in the time of so much uncertainty across the world right now.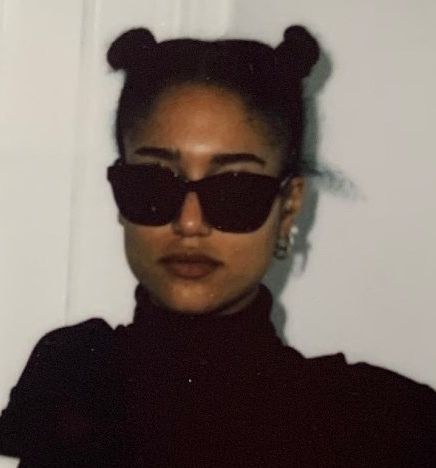 LARY
Sängerin und Schauspielerin
Lary, geboren am 20. Juni 1986 in Gelsenkirchen, schloss ihr Studium der Medien und Kulturwissenschaften 2009 in Düsseldorf ab. Es folgten zwei Jahre des Pendelns zwischen New York und Berlin bevor sie 2012 ihr erstes Album in Berlin schrieb und aufnahm. Noch vor Veröffentlichung ihres Debütalbums "Future Deutsche Welle" 2014 gewann sie als erste weibliche Künstlerin den New Music Award und begleitete noch im selben Jahr die Fantastischen Vier auf Stadiontour. Im Jahr 2015 wurde die gemeinsame Single mit MoTrip "So wie du bist" veröffentlicht, die Platz 3 der Deutschen Single Charts belegte und mit 3 Fach mit Platin ausgezeichnet wurde.
Ihr zweites Studioalbum "HART FRAGIL" erschien im Sommer 2018 gefolgt von zwei ausverkauften Touren. Des Weiteren ist Lary als Schauspielerin und Regisseurin tätig und wirkte u.a. in der 2. Staffel der für den internationalen Emmy nominierten Serie "Bad Banks" mit. Der Kurzfilm "Jung Fragil" in dem sie die weibliche Hauptrolle spielt, wurde im August 2020 im Rahmen des "Bundesfestival Junger Film" gezeigt.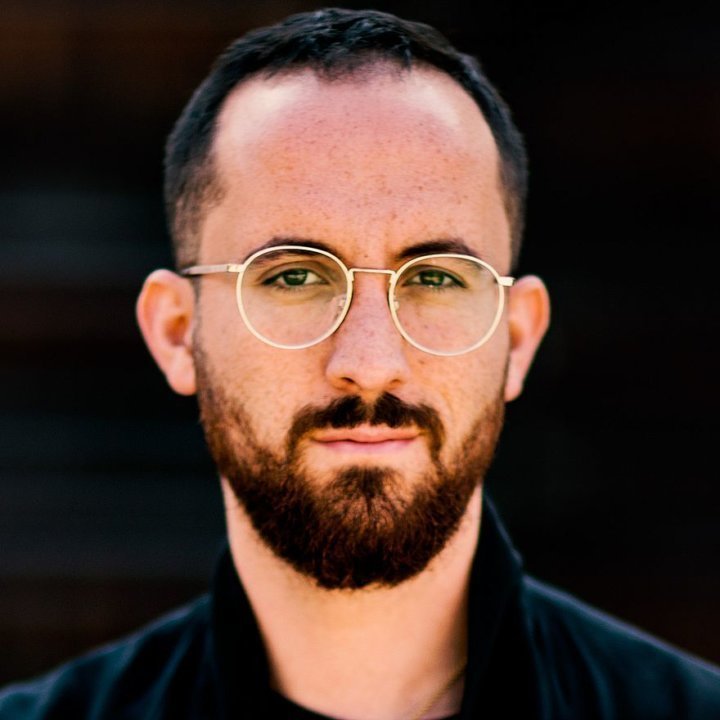 Igor Levit
Pianist
1987 in Nizhni Nowgorod geboren, übersiedelte Igor Levit im Alter von acht Jahren mit seiner Familie nach Deutschland. Sein Klavierstudium an der Hochschule für Musik, Theater und Medien Hannover absolvierte er mit der höchsten Punktzahl in der Geschichte des Instituts. Zu seinen Lehrern gehörten Karl-Heinz Kämmerling, Matti Raekallio, Bernd Goetzke, Lajos Rovatkay und Hans Leygraf. Als jüngster Teilnehmer gewann Igor Levit beim 2005 ausgetragenen International Arthur Rubinstein Wettbewerb in Tel Aviv neben Silber auch den Sonderpreis für Kammermusik, den Publikumspreis und den Sonderpreis für die beste Aufführung des zeitgenössischen Pflichtstücks. Im Frühjahr 2019 erfolgte der Ruf als Professor für Klavier an seine Alma Mater, der Hochschule für Musik, Theater und Medien Hannover.In seiner Wahlheimat Berlin spielt Igor Levit auf einem Steinway D Konzertflügel – eine Schenkung der Stiftung "Independent Opera at Sadler's Wells".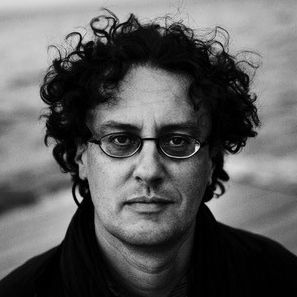 Paolo Pellegrin
Photojournalist
Paolo Pellegrin is one of the world's leading photojournalists. In thirty years of work he has been focusing on issues connected to the human condition, from wars to the effects of global climate change, trying to be a witness of our times.
Pellegrin was born in 1964 in Rome. He studied architecture at L'Università la Sapienza, Rome, before studying photography at L'istituto Italiano di Fotografia. Between 1991 and 2001 Pellegrin was represented by Agence VU in Paris. In the same year he also became a Magnum Photos nominee and a full member in 2005. He was a contract photographer for Newsweek for ten years.
His work was published in many leading magazines and newspaper as TIME magazine, The New York Times, Newsweek and the New York Times Magazine, for which he photographed more than ten cover stories with reporter Scott Anderson. Pellegrin is winner of many awards, including the Robert Capa Gold Medal Award. In 2006 he was assigned the W. Eugene Smith Grant in Humanistic Photography.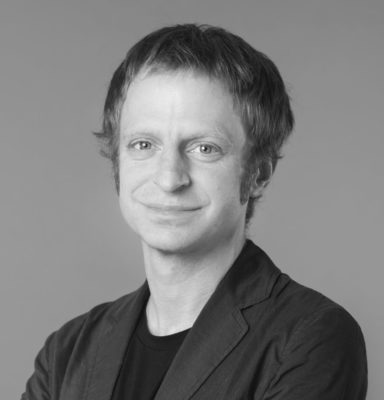 Tillmann Prüfer
Mitglied der Chefredaktion des ZEITmagazins
Bevor er für Mode, Stil und Design beim Magazin der ZEIT als Style Director verantwortlich zeichnete, war Tillmann Prüfer Redaktionsleiter der deutschen Ausgabe von How To Spend It, dem Luxusmagazin der Financial Times Deutschland. Dort war der Absolvent der Deutschen Journalistenschule auch Stellvertretender Leiter des Reportage-Ressorts und Chef der Wochenend-Seiten. Prüfer hat mehrere Bücher geschrieben, zuletzt erschien »Kriegt das Papa, oder kann das weg?« und nun »Jetzt mach doch endlich mal das Ding aus!» beim Rowohlt-Verlag.
Die neusten Artikel von Tillmann Prüfer lesen Sie hier.
© tillmann prüfer
Anja Rubik
Model; Gründerin, SEXEDpl
Polish born supermodel Anja Rubik has been at the pinnacle of her industry for 18 years. She has featured in ad campaigns for the most notable houses that included Chloe, Gucci, Chanel, Valentino, Estee Lauder, Versace and YSL just to name a few. She has become one of Karl Lagerfeld's most recognizable muses and helped launch the career on new Saint Laurent Creative Director Anthony Vaccarello where she continues to be the inspiration behind his designs. Rubik's time during the past two decades has been shared between dozens of Vogue covers and other top fashion magazines, television series and catwalk through to consulting and designing for brands. Vogue Paris named her one of its Top 30 models of the decade, and she has ranked third on the US edition of the publication's list of Top 10 models. As founder and editor-in-chief of her own annual Magazine, 25, she became a creative force showcasing artists and photographers from around the world. Contributors to the magazine include Inez van Lamsweerde and Vinoodh Matadin, Marina Abramovic, Araki, Woodkid, JR, Carsten Holler, Hedi Slimane and Daniel Arsham. End of 2014 Rubik designed and launched her own fragrance "Original by Anja Rubik," and continues to successfully run the label as a private enterprise selling across the world. Anja has a personal interest in the Arts and curated the Art & Fashion Forum, an open platform of inspiration and education. She was also invited to lead panel discussions for the 2016 Istanbul International Arts and Culture Festival. In recognition of her global entrepreneurial and philanthropic experience, she has served on the Board of Advisors at the Brooklyn Museum since 2016. In 2017 Rubik accepted the role of Creative Consultant and Ambassador for Parley and works tirelessly with the organization to bring global campaigns to life about ocean awareness and sustainability. In the same year she founded a sex education foundation, #SEXEDpl, in her country of origin Poland citing a void in the current curriculum that could not be responsibly ignored. #SEXEDpl quickly became the the most successful educational platform in the Poland while being recognized by the most influential global institutions such as the United Nations and UNFPA. Anja Rubik is also the author of the #SEXEDpl book for teenagers that became a nation-wide bestseller, selling over 200K copies. Over the years Anja Rubik has been a figure that has transcended the fashion world into social and environmental issues in many forums and many different platforms and her consistent clarity of thought and moral courage has become universally respected.