A Quantum of Hope – mit Quantentechnologien die Zukunft gestalten
PGRpdiAKICAgIGRhdGEtdmlkZW90eXBlPSJ5b3V0dWJlIgogICAgZGF0YS1pZD0ieW91dHViZS1nN2RSajNuUkhfay0yIgogICAgZGF0YS12aWRlby1pZD0iZzdkUmozblJIX2siCiAgICBkYXRhLWNsYXNzPSJ2aWRlbyB2aWRlby15b3V0dWJlIgogICAgPjwvZGl2Pg==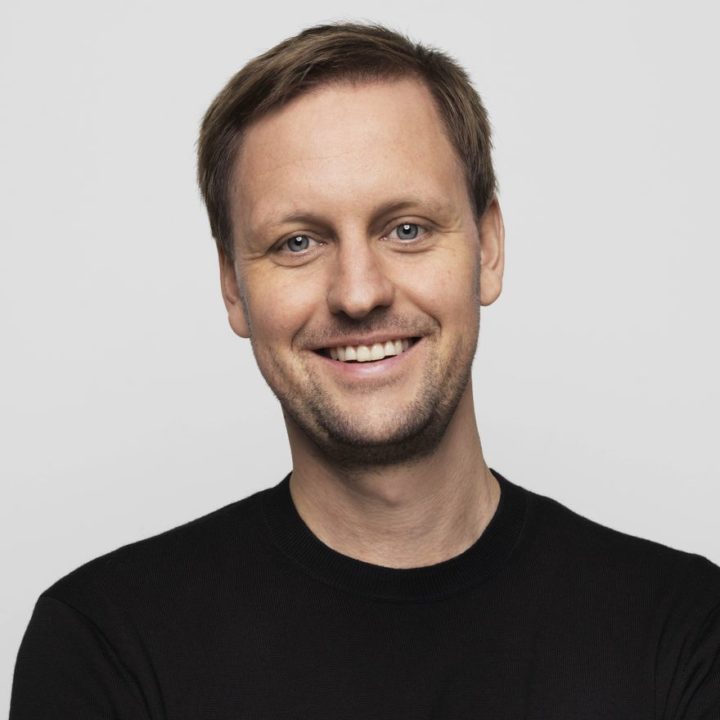 Dr. Jan Goetz
CEO, IQM Quantum Computers
Dr. Jan Goetz is a quantum physicist and an alumni of TU Munich. Jan received his PhD on superconducting quantum circuits and continued as a Postdoc in Helsinki at Aalto University. Jan is a Marie-Curie Fellow with docent title and more than 10 years' experience in quantum computing. Jan is also listed in the Capital.de's 40 under 40 list for 2020. IQM is on a mission to build world-leading quantum computers for the well-being of humankind, now and for the future.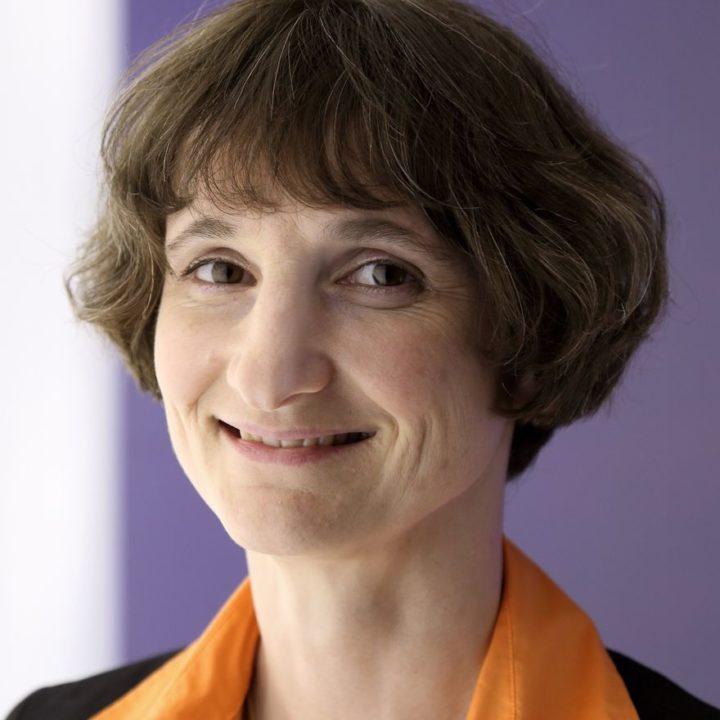 Heike E. Riel
IBM Fellow / Head Science & Technology / Lead IBM Research Quantum Europe, IBM Research
Heike Riel is IBM Fellow, Head of Science & Technology and Lead of IBM Research Quantum Europe at IBM Research. She is responsible for leading the research agenda of the Science & Technology department aiming to create scientific and technological breakthroughs in Quantum Computing, Physics of Artificial Intelligence, Nanoscience and Nanotechnology, Precision Diagnostics and Smart System Integration.
She is a distinguished expert in nanotechnology and nanosciences and focuses her research on advancing the frontiers of information technology through the physical sciences. She contributed to advancements in the science and technology of nanoscale electronics, in particular the exploration and development of semiconducting nanowires and nanostructures for applications in future electronic and optoelectronic devices, in molecular electronics for future nanoscale switches and memory applications, and organic light-emitting diodes for display applications. Her current research interests include new materials and device concepts for future nanoelectronics for applications in quantum computing and neuromorphic computing. She also serves as the Deputy Director of the new Swiss National Competence Center for Research on Silicon Spin Qubits.
In 2013, Heike Riel was named IBM Fellow, the company's highest technical distinction, and inducted into IBM's Academy of Technology. She was thus recognized for her seminal contributions to and fundamental achievements in the science and technology of nanoscale electronics, in particular the exploration and development of semiconducting nanowires for applications in future electronic devices, molecular electronics for future nanoscale switches and memory applications, and organic light-emitting diodes for display applications. She has authored more than 140 peer-reviewed publications and filed more than 50 patents and delivered plenary, keynote and invited talks at international prestigious conferences.
She studied physics at the University of Erlangen-Nuremberg (Germany) and received a PhD from the University of Bayreuth (Germany) in 2003 for her work on optimizing multilayer organic light-emitting devices performed at IBM Research. In 2010, Heike graduated with an MBA from Henley Business School.
After an internship at the Hewlett-Packard Research Laboratory in Palo Alto, she joined IBM Research – Zurich in 1998 as a PhD student in the field of organic light-emitting devices for display applications. Heike has made major contributions to the development of the world's then-largest ever (20") full-color amorphous-silicon active-matrix display based on organic light-emitting diodes, which was launched in May 2003.
In 2003, she became a Research Staff Member and, in 2008, she became manager of the Semiconducting Nanowire Research group at IBM Research – Zurich. Until 2015, she managed the Materials Integration & Nanoscale Devices (MIND) group, which pursues projects in the field of semiconducting nanowires for various applications. Several scientific highlights and technical innovations have since been demonstrated for next-generation low-power devices. One of the highlights achieved was to create sophisticated quantum devices that are hoped to become key components of quantum computers, see the blog article of March 27, 2017.
Heike Riel has received numerous awards for her scientific and technical accomplishments; a list of selected items appears below.
For her outstanding scientific contributions in the field of organic light-emitting devices for display applications, Heike was elected to TR100, an annual list of the world's 100 Top Young Innovators by Technology Review, MIT's Magazine of Innovation, in September of 2003.
In 2012, she won the "Technical or Scientific Innovation" award of the Swiss Association of Women in Engineering (SVIN) on the occasion of their 20th anniversary. See also the related press release and the blog article.
She has served as chairperson of the Scientific Advisory Council and Supervisory Board of Research at Forschungszentrum Jülich, Germany since 2013.
Heike was appointed a member of the SATW (Schweizerischen Akademie der Technischen Wissenschaften) in 2014. The SATW develops recommendations for action on technical topics that are particularly important for Switzerland's quality of life as well as a workplace and research environments. Individual members of SATW are outstanding experts from the fields of education, research, commerce and industry, or politics, and are appointed for life.
She was elected a member of the Leopoldina in 2015. This is the highest academic honor awarded by a German institution. Since 2008, the Leopoldina has been the German National Academy of Sciences, and thus represents Germany in the community of international academies.
In 2015, Heike received an honorary doctorate from Lund University's Faculty of Engineering, Sweden, in recognition of her outstanding contributions to nanoscale research.
That same year, she became a Rudolf Diesel Industry Fellow at the Institute of Advanced Studies, Technical University of Munich, Germany, and also received the Applied Physics Award of the Swiss Physical Society.
The American Physical Society bestowed Heike Riel the 2017 David Adler Lectureship Award in the Field of Materials Physics in recognition of her seminal achievements in the science and technology of nanoscale electronics as well as her outstanding presentations and outreach to general audiences. In 2020 the American Phsyical Society elected Heike Riel as APS Fellow for scientific and technical accomplishments in materials and device research for nanoscale electronics in the fields of semiconducting nanowires and organic light-emitting devices for display applications.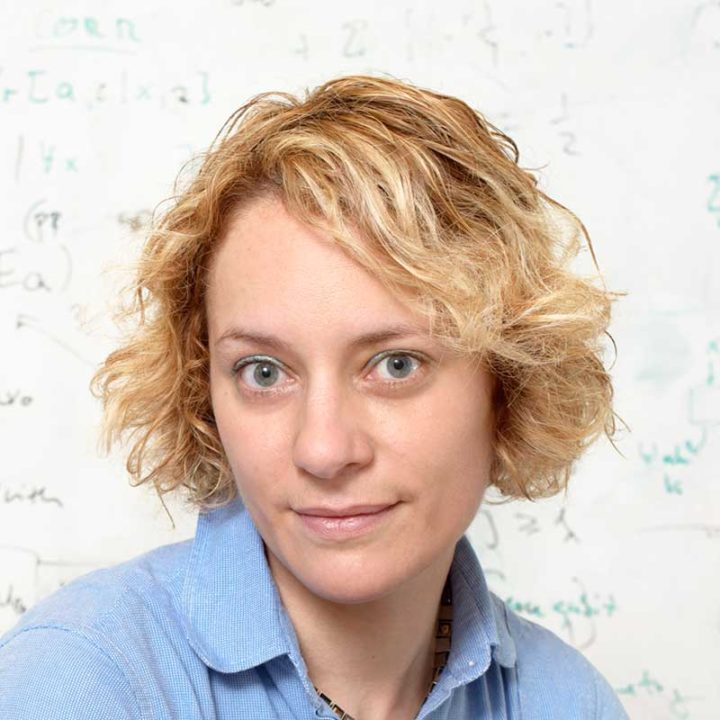 Prof. Dr. Stephanie Wehner
Research Lead, Quantum Internet Division, QuTech, TU Delft
Stephanie Wehner is Antoni van Leeuwenhoek Professor in quantum information at TU Delft and the Research Lead of the Quantum Internet Division. Her goal is to understand the world of small particles – the laws of quantum mechanics – in order to construct better networks and computers. For her work, Stephanie has received a KNAW Ammodo Award. Stephanie is one the founders of QCRYPT, which has become the largest conference in quantum cryptography. She presently leads the European Quantum Internet Alliance in the EU Flagship on Quantum Technologies. In a former life, she worked as a professional hacker in industry.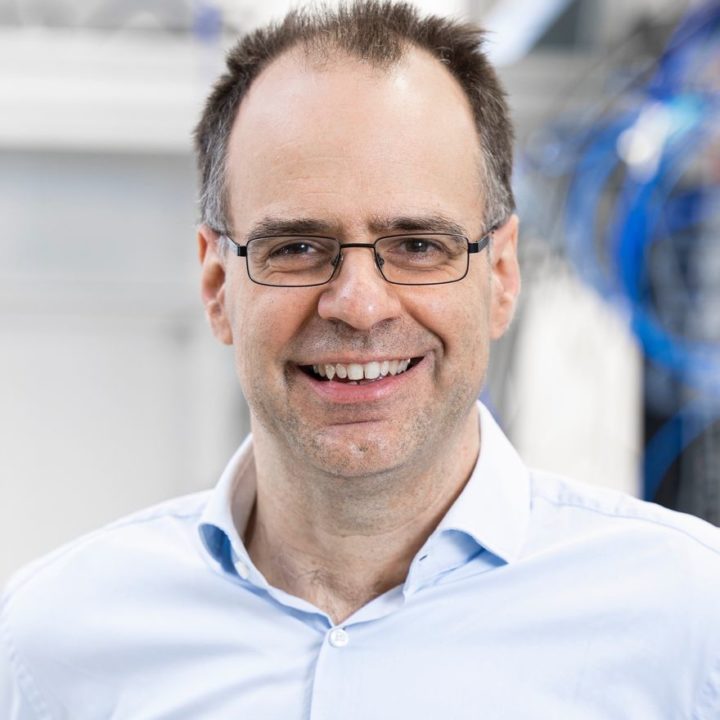 Prof. Dr. Frank Wilhelm-Mauch
Director, Institute for Quantum Computing Analytics, Forschungszentrum Juelich GmbH
Frank Wilhelm-Mauch ist in Stuttgart geboren und wuchs in Nordwürttemberg auf. Er studierte Physik an der Universität Karlsruhe, dem heutigen KIT, mit Diplom 1996 und Promotion 1999 mit einem Thema aus der theoretischen Festkörperphysik. Er begann Forschung an Quantencomputern 1999 als Postdoktorand an der Technischen Universität Delft in den Niederlanden. Er habilitierte 2004 an der Ludwig-Maximilians-Universität München. Er war ab 2006 Associate Professor an der University of Waterloo, Kanada. 2011 kehrte er nach Deutschland auf eine Professur für theoretische Physik an der Universität des Saarlandes zurück und ist seit 2020 Gründungsdirektor des Instituts für Quantencomputeranalytik am Forschungszentrum Jülich. Sein Arbeitsgebiet ist die Theorie und Modellierung von Quantencomputern mit supraleitenden Schaltkreisen auf verschiedenen Ebenen zwischen Bauelementen und Anwendungen. Er koordiniert das Projekt "An Open Superconducting Quantum Computer" im europäischen Flaggschiffprogramm Quantentechnologie.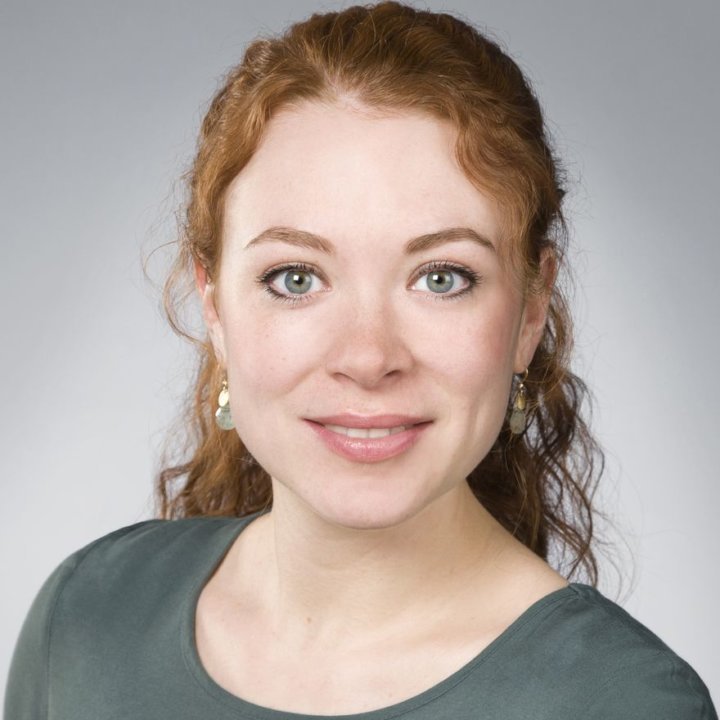 Katharina Menne
Redakteurin WISSEN, DIE ZEIT
Katharina Menne, geboren 1989, ist seit 2019 Redakteurin im Ressort Wissen der ZEIT. Sie ist Mitautorin des Newsletters ZEIT WISSEN3 und zuständig für die Infografikseite. Sie studierte Germanistik, Physik und Biologie an der RWTH Aachen und schreibt vor allem über Technik, Physik und Künstliche Intelligenz. Sie volontierte zuvor bei der Aachener Zeitung, wo sie als Redakteurin insbesondere die wissenschaftlichen und hochschulpolitischen Themen verantwortete.
© Foto: Fotostudio Jünger
Diese Session ist Teil der digitalen Themenwoche
Grundlagenforschung trifft angewandte Forschung: Wie lösen wir die Weltprobleme? Und wie bleibt der Wissensstandort Deutschland wettbewerbsfähig?
Unter diesen Leitfragen lädt die ZEIT Verlagsgruppe vom 17. bis 21. Mai führende Forscher*innen, Wirtschaftsvertreter*innen und Politiker*innen zu einer digitalen Themenwoche ein, in der wir der Frage nachgehen wollen, wie Wissenschaft & Forschung an der Lösung der dringlichen Weltprobleme arbeiten.