COVID-19: Global Pandemic Preparedness and Response
PGRpdiAKICAgIGRhdGEtdmlkZW90eXBlPSJ5b3V0dWJlIgogICAgZGF0YS1pZD0ieW91dHViZS03S240TlUya3hHYy0yIgogICAgZGF0YS12aWRlby1pZD0iN0tuNE5VMmt4R2MiCiAgICBkYXRhLWNsYXNzPSJ2aWRlbyB2aWRlby15b3V0dWJlIgogICAgPjwvZGl2Pg==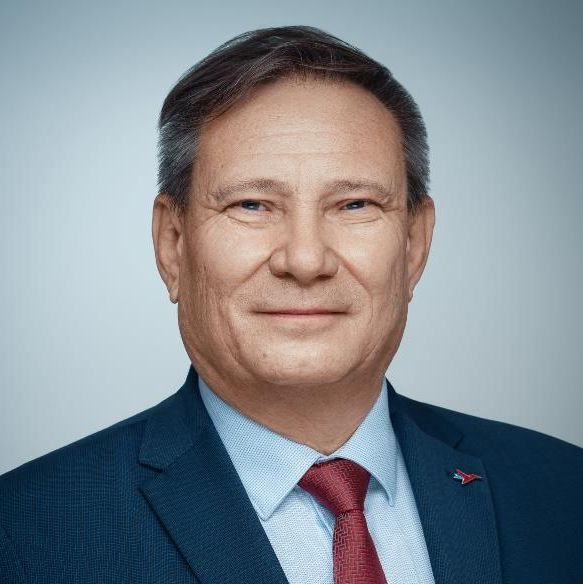 Philippe Duneton
Executive Director, Unitaid
A French national, Philippe has more than 25 years' experience in the fields of HIV/AIDS, infectious and tropical diseases and public health. Philippe has been at Unitaid since its creation in 2006. As Executive Director a.i, he has led Unitaid's response to the COVID-19 pandemic, playing a vital role as the co-lead of the therapeutics arm of the Access to COVID Tools Accelerator. Previously, he was a practicing doctor at Hospital "La Pitié Salpétrière" in Paris (Infections Diseases Department) and was twice advisor to the French Ministry of Health under Minister Bernard Kouchner. He was the head of the Mission against HIV/AIDS and harm reduction for l'Assistance publique – Hôpitaux de Paris (AP-HP) and led the French regulatory agency for medicines and health products. He also chaired the Board of the European Medicines Agency. Philippe holds a Master's degree in Public Health and is a Doctor.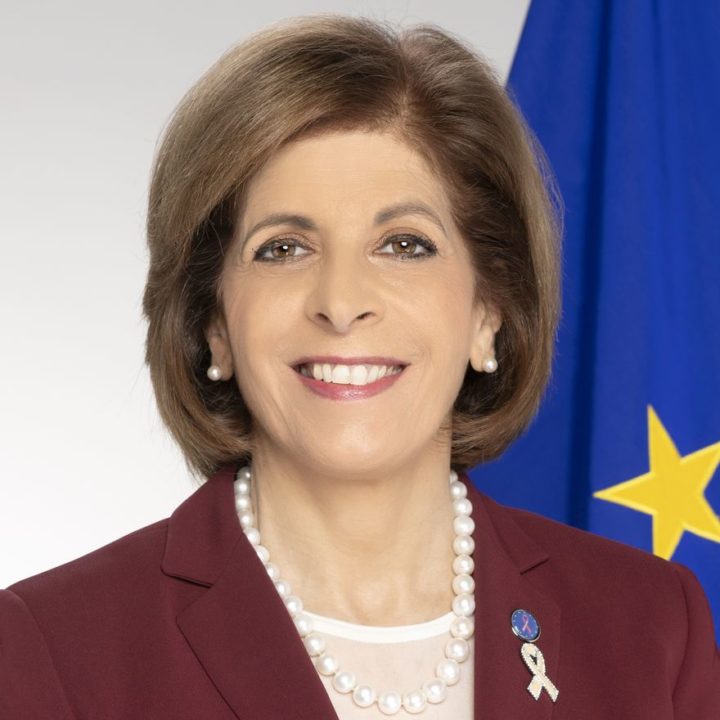 Stella Kyriakides
EU-Kommissarin für Gesundheit und Lebensmittelsicherheit
Ms Kyriakides, in her capacity as the European Commissioner for Health and Food Safety since December 2019, is leading the Commission's work on various portfolios including the Europe's Beating Cancer Plan, aiming to improve cancer prevention and care while also she is in charge of developing a new Pharmaceutical Strategy to ensure that Europe can meet its needs relating to affordable medicines. During the COVID-19 crisis, the Commissioner took on the responsibilities of coordinating the EU's health response and of supporting Member States to tackle the outbreak. Ms. Kyriakides has previously worked as a clinical psychologist for 28 consecutive years, in the Mental Health Services of the Ministry of Health of the Republic of Cyprus in the area of Child and Adolescent Psychiatry, from 1979-2006. Ms. Kyriakides was elected to the Cyprus Parliament in 2006 and was then re-elected in 2011 and 2016 for the Democratic Rally Party, for which she served duties as Vice-President. In 2012, Ms. Kyriakides was appointed Head of the Cyprus Delegation to the Parliamentary Assembly of the Council of Europe (PACE) and in 2017 she was elected as President of PACE, thus becoming the 30th President of the Assembly. Notably, she was also the founder of the First Breast Cancer advocacy organization in Cyprus, namely "Europa Donna – Cyprus" and served as the President from 2000-2015. She was also President of the European Breast Cancer Coalition Europa Donna.
© Foto: EU-Kommission - Audiovisueller Dienst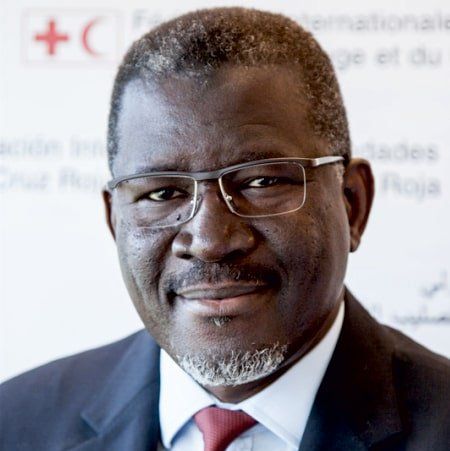 Elhadj As Sy
Co-Chair, Global Preparedness Monitoring
Elhadj As Sy is the Chair of the Kofi Annan Foundation Board and Former Secretary General of the IFRC.
He has extensive experience in leadership roles in the humanitarian sector, having previously served at a senior level with UNICEF, UNAIDS, the Global Fund to Fight AIDS, Tuberculosis and Malaria, and other agencies for more than 25 years.
Before joining the IFRC – the world's largest humanitarian network – Mr. Sy was UNICEF's Director of Partnerships and Resource Development in New York. He has also served as UNICEF Regional Director for Eastern and Southern Africa and Global Emergency Coordinator for the Horn of Africa.
From 2005 to 2008, Mr. Sy was Director, HIV/AIDS Practice with the United Nations Development Programme in New York.
Before that, he worked with the Global Fund to Fight AIDS, Tuberculosis and Malaria as its Africa Regional Director and later as Director of Operational Partnerships and Country Support in Geneva.
Mr. Sy has also held the position of UNAIDS Representative in New York and Director of the New York Liaison Office. From 1988 to 1997, he served as Director of Health and Development Programmes with Environment and Development Action in the Third World in Dakar, Senegal.
Mr. Sy holds a Bachelor's Degree in Arts and Human Sciences from the University of Dakar. He then pursued Master's studies in Arts and Germanistik at the University of Graz, and graduated from the Diplomatic Academy in Vienna.
He was also awarded a post graduate diploma in Education from the Ecole normale superieure in Dakar . He speaks English, French and German and is a national of Senegal.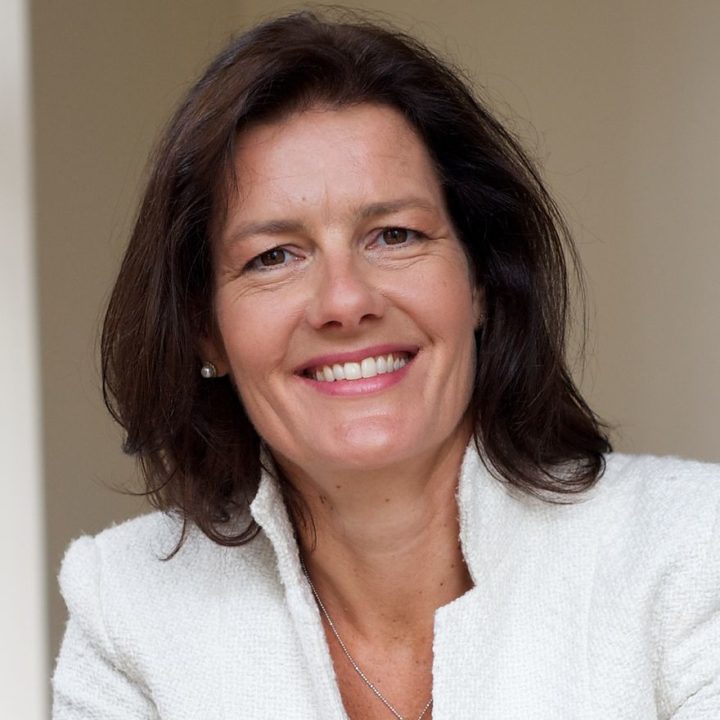 Prof. Ngaire Woods
Gründungsdekanin, Blavatnik School of Government, Universität Oxford
Professor Ngaire Woods is the founding Dean of the Blavatnik School of Government and Professor of Global Economic Governance at Oxford University. Her research focuses on how to enhance the governance of organizations, the challenges of globalization, global development and the role of international institutions and global economic governance. She founded the Global Economic Governance Programme at Oxford University, and co-founded (with Robert O. Keohane) the Oxford-Princeton Global Leaders Fellowship programme. She led the creation of the Blavatnik School of Government.
Ngaire Woods serves as a member of the Asian Infrastructure Investment Bank's International Advisory Panel, and on the Boards of the Mo Ibrahim Foundation and the Stephen A. Schwarzman Education Foundation. She is an Independent Non-Executive Director at Rio Tinto (effective September 2020). She sits on the advisory boards of the Centre for Global Development, the African Leadership Institute, the School of Management and Public Policy at Tsinghua University, and the Nelson Mandela School of Public Policy at Cape Town University. She is Chair of the Harvard University Visiting Committee on International Engagement and a member of the Department for International Trade's Trade and Economy Panel. She is also an honorary governor of the Ditchley Foundation and is co-Chair of the World Economic Forum Global Future Council on Frontier Risks.

Dr. Jakob Simmank
Ressortleiter Gesundheit, ZEIT ONLINE
Jakob Simmank, geboren 1988, hat zwischen 2008 und 2016 in Hamburg, Leipzig und Buenos Aires Medizin studiert. Kurze Auszeit von der Medizin: Studium der Moraltheorien und kognitiven Psychologie an der Queen's University Belfast 2011/12. Zwischen 2011 und 2016: Doktorarbeit über Entscheidungsfindungsprozesse bei Übergewichtigen am Max-Planck-Institut für Neurowissenschaften. Dazwischen: schreiben, schreiben, schreiben. Stationen bei der "Frankfurter Allgemeinen Sonntagszeitung" und dem Magazin ZEIT Wissen, dann Wissenschaftsvolontariat bei ZEIT ONLINE. Seit Januar 2018 Redakteur. Seit April 2021 Ressortleiter.
Diese Session ist Teil der digitalen Themenwoche
Grundlagenforschung trifft angewandte Forschung: Wie lösen wir die Weltprobleme? Und wie bleibt der Wissensstandort Deutschland wettbewerbsfähig?
Unter diesen Leitfragen lädt die ZEIT Verlagsgruppe vom 17. bis 21. Mai führende Forscher*innen, Wirtschaftsvertreter*innen und Politiker*innen zu einer digitalen Themenwoche ein, in der wir der Frage nachgehen wollen, wie Wissenschaft & Forschung an der Lösung der dringlichen Weltprobleme arbeiten.