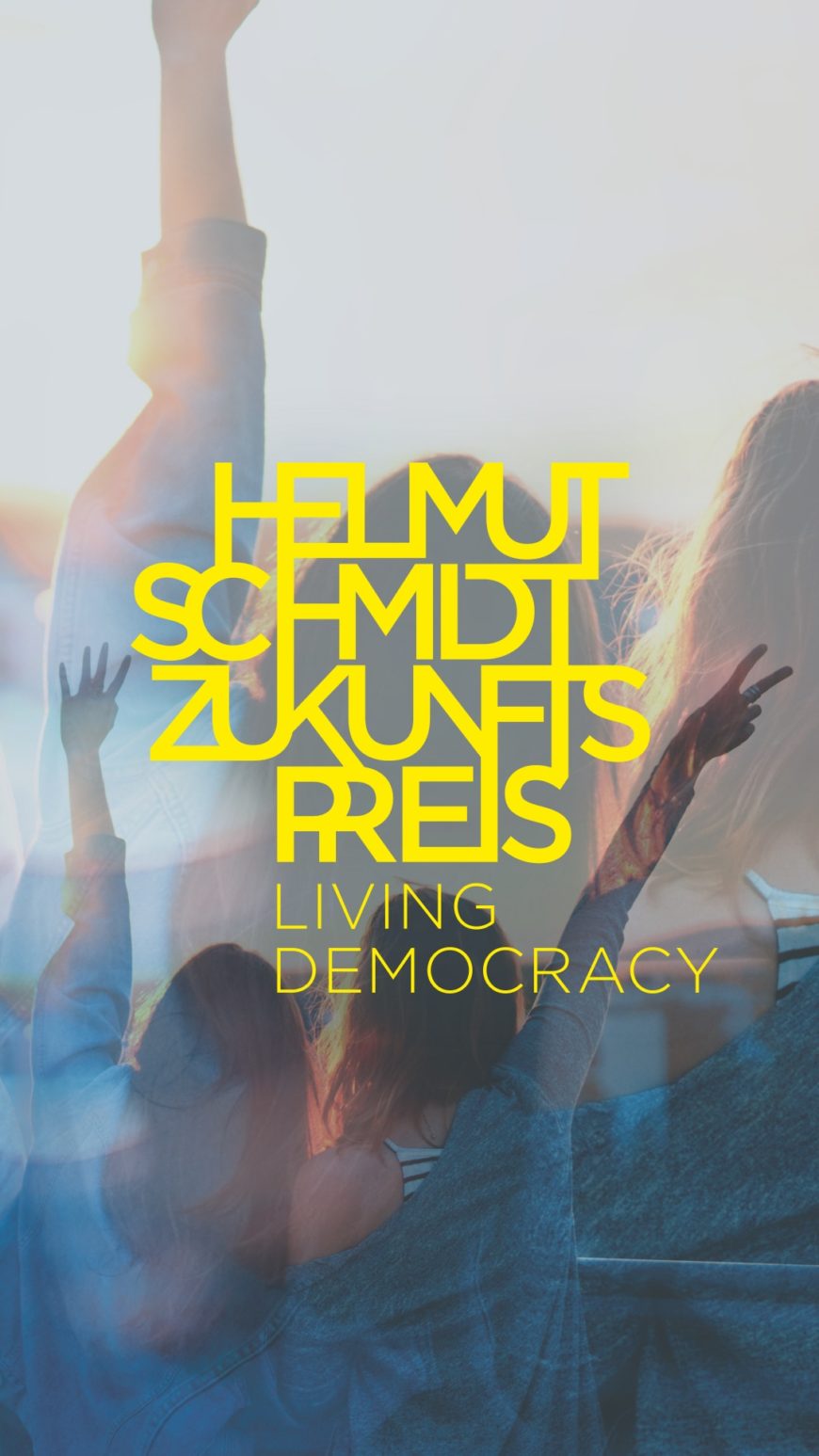 Helmut-Schmidt-Zukunftspreis
Living Democracy
"Rarely has it been so clear: Humanity and its planet need change. For peace and freedom. For the environment and climate. For equal opportunities and social balance", says Uwe Jean Heuser, jury chairman of the Helmut-Schmidt-Zukunftspreis (Helmut Schmidt Future Prize). For this reason, the three partners – DIE ZEIT, the Bundeskanzler-Helmut-Schmidt-Stiftung (German Chancellor Helmut Schmidt Foundation) and THE NEW INSTITUTE – are awarding the Helmut-Schmidt-Zukunftspreis for innovative achievements in the fields of democracy, society and technology to an international personality for the first time this year. The prize will be awarded in a closed ceremony on 28 June 2022 in the Elbphilharmonie Concert Hall.
The "Zukunftsfestival" (Future Festival), which the three cooperation partners are organizing as a supporting program for the Helmut-Schmidt-Zukunftspreis, is open to all interested parties. It will encourage curiosity through innovative and lively events in the fields of ecology, digitalization, civil society, democracy and the welfare state, and is a special part of the "Lange Nacht der ZEIT" (Long Night of DIE ZEIT), which will once again be celebrated in Hamburg with a large audience on 2 July 2022.
Helmut Schmidt understood democracy as a struggle for the best possible solutions. He trusted in the strength of rational elements and was convinced that a compromise had to be reached at the end of intensive debates on political issues. According to Schmidt's classical understanding, political decisions were taken in parliaments by democratically legitimized parties.
At the same time, Schmidt cultivated an exchange of views and debate across milieus with broad sections of society, and "trust" for him carried immense significance as a political category. He attached great importance to exploring complex problems and illuminating them in a well-founded manner from different perspectives. This explains his thirst for knowledge and his openness to new and interdisciplinary approaches. Schmidt recognized early on that the future issues of the late 20th century could not be resolved within the narrow confines of the nation-state. Rather, he was convinced that European answers and global initiatives were required.
In the future, the Helmut-Schmidt-Zukunftspreis will be presented annually to an international personality whose significant work stands for innovative achievements in democracy and the common good.
"Politics is not simply thinking, but also acting."

(Helmut Schmidt, 1969)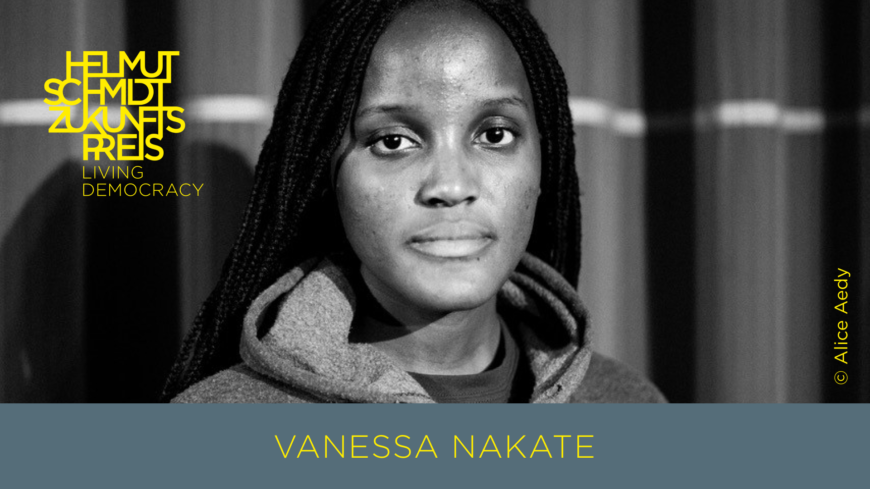 Vanessa Nakate is the first awardee of the new Helmut Schmidt Future Prize.
This is how the jury explains their choice: "Vanessa Nakate is one of the leading voices for climate justice, a voice of the young generation, of the future, of the Global South. She is advocating for Uganda, Africa and beyond, for a large part of the planet that is particularly hard hit by climate change and least culpable for it. She is courageous, innovative, responsible, and represents many activists who are defining a new global common good. We look forward to learning much more from Vanessa Nakate in the future, and we are pleased and respectful to award her the Helmut Schmidt Future Prize 2022."
Vanessa Nakate is the founder of the Africa-based Rise-Up movement. The 25-year-old began demonstrating for climate in her hometown of Kampala in January 2019 after witnessing droughts and floods devastate communities in Uganda. Today, she leads international campaigns to raise awareness about the effects of climate change, which are already being particularly evident in Africa. In 2020, Vanessa Nakate was named a UN Young Leader for the Sustainable Development Goals and was included by the BBC in its list of 100 Women of the Year and 100 Most Influential Young Africans. In 2021, Nakate published her autobiography, "Our House Has Long Been on Fire: Why Africa's Voice Must Be Heard in the Climate Crisis."
The mem­bers of the ju­ry
---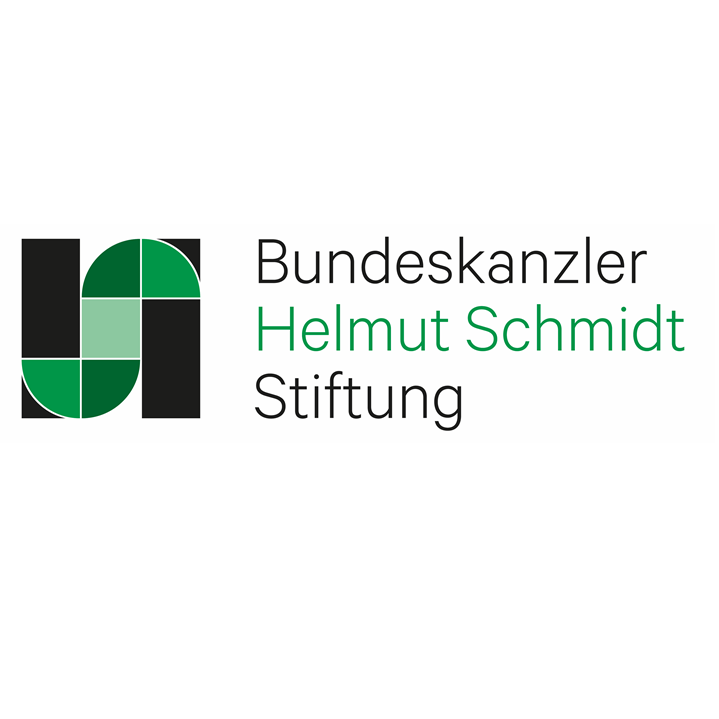 Bundeskanzler-Helmut-Schmidt-Stiftung (en)
The Bundeskanzler-Helmut-Schmidt-Stiftung commemorates one of the most important 20th-century German statesmen. As a future-oriented think tank, it addresses issues that also interested Schmidt, the pioneering thinker. Three overarching programmes are at the heart of the foundation's work programme: 1. Europe and International Politics, 2. Global Markets and Social Justice and 3. Democracy and Society. The foundation was established in 2017 by the German Bundestag as one of six non-partisan foundations commemorating politicians. It is supported by the Federal Government Commissioner for Culture and the Media.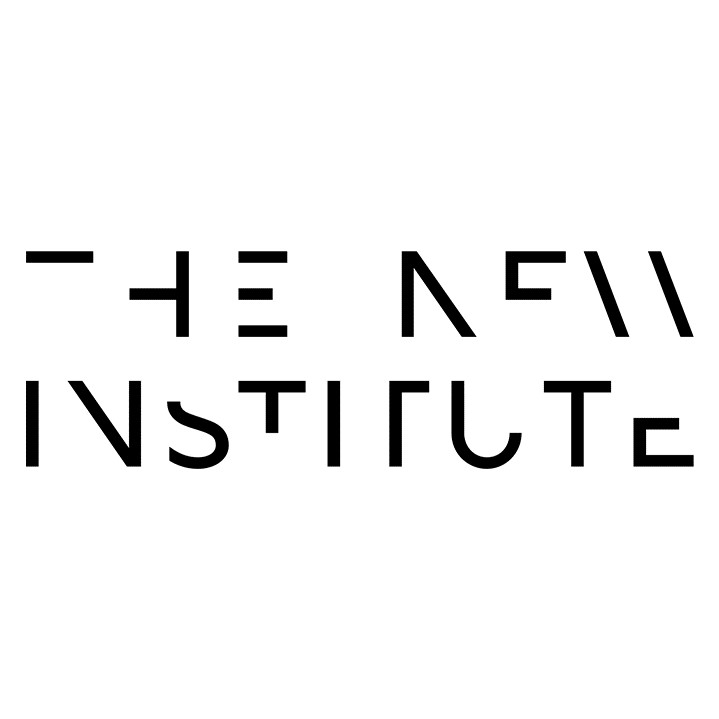 THE NEW INSTITUTE (en)
THE NEW INSTITUTE is an Institute of Advanced Study and a platform for shaping social change. Its mission is to develop visions for fundamentally reconfigured societies. THE NEW INSTITUTE combines academic rigour with innovative practice to inspire, promote and implement societal change. They aim to close the gap between insight and action, by bringing together academics from different disciplines with activists, journalists, artists, politicians and entrepreneurs.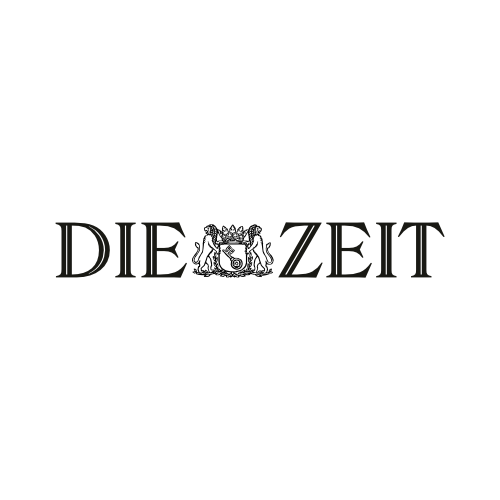 DIE ZEIT (en)
DIE ZEIT is the heart of the ZEIT publishing group: With a circulation of more than 600.000 copies sold and a reach of more than two million readers, the weekly newspaper is Germany's leading quality newspaper. It is a medium of orientation and a platform for democratic discourse in our society. With ZEIT ONLINE, the ZEIT publishing group has one of the largest offerings for sophisticated online journalism in its portfolio. In addition to the newspaper, the website and successful magazines for various target groups, DIE ZEIT and ZEIT ONLINE also produce numerous podcasts with a wide reach.
© https://www.zeit.de/index
Contact
Helmut-Schmidt-Zukunftspreis
DIE ZEIT
Corporate Communications and Events
Helmut-Schmidt-Haus
Buceriusstraße, entrance Speersort 1
20095 Hamburg
Tel: +49 40 / 32 80 – 237
Fax: +49 40 / 32 71 11
email: veranstaltungen@zeit.de