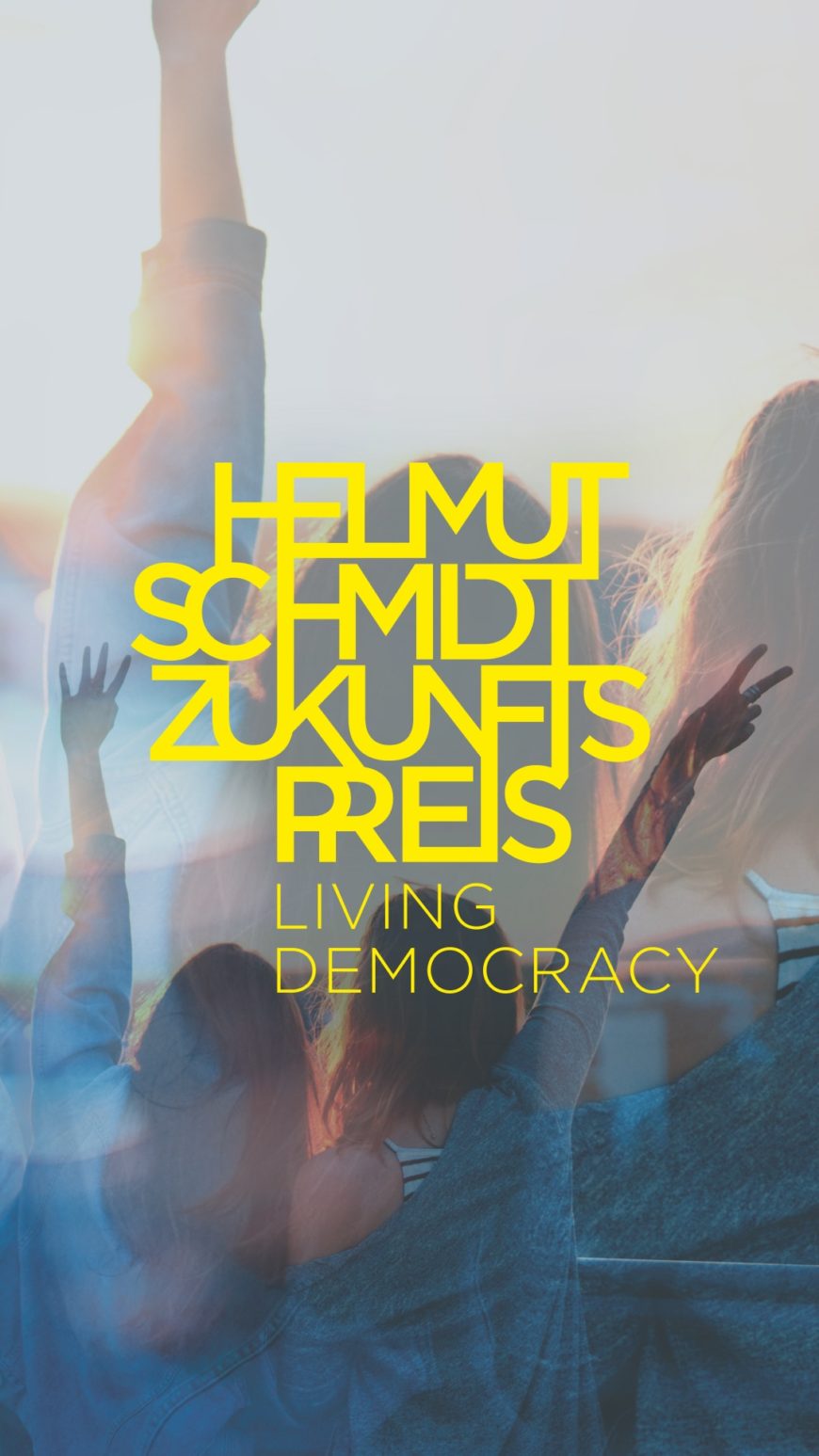 Helmut-Schmidt-Zukunftspreis
Living democracy
"Rarely has it been so clear: Humanity and its planet need change. For peace and freedom. For the environment and climate. For equal opportunities and social balance", says Uwe Jean Heuser, jury chairman of the Helmut-Schmidt-Zukunftspreis (Helmut Schmidt Future Prize). For this reason, the three partners – the Bundeskanzler-Helmut-Schmidt-Stiftung, DIE ZEIT and THE NEW INSTITUTE – have initiated the Helmut Schmidt Future Prize in 2022, an award that will from now on be presented annually to an international personality for their innovative achievements in the fields of democracy, society and technology.
The Hel­mut Schmidt Fu­ture Pri­ze 2023










Finnish social democrat Sanna Marin is the award winner of the Helmut Schmidt Future Prize 2023 which was awarded on May 4th at Hamburg's Thalia Theater.
"The Helmut-Schmidt-Zukunftspreis goes to a pioneering European with clear values and her own political style. She has brought Finland through the corona pandemic most effectively. Sanna Marin set out to make the world a better place, not simply to be a politician. That remains her standard. She has already shaped a new and effective style of politics, shown a clear edge against the Russian aggressor and advanced climate protection. In addition, Sanna Marin has huge potential for the future – namely to continue to make her country, Europe, the world a little safer, fairer and greener with a clear view of the realities," says Uwe Jean Heuser, chairman of the Helmut-Schmidt-Zukunftspreis-jury.
Igor Levit, pianist and jury member, played Beethoven and Schubert and explained in conversation with ZEIT editor-in-chief Giovanni di Lorenzo why he would rather give up playing piano than his political activism. Another highlight: Ella Elia Anschein and six future creators presented in a poetic recording the results of the Helmut Schmidt Future Festival – where young visionaries developed ideas for a better future together with Emilia Milla Fester, Kübra Gümüsay and other pulse generators at the Leuphana University. Tagesthemen host Aline Abboud led through the event.
Watch the recording and the highlights of the award ceremony here: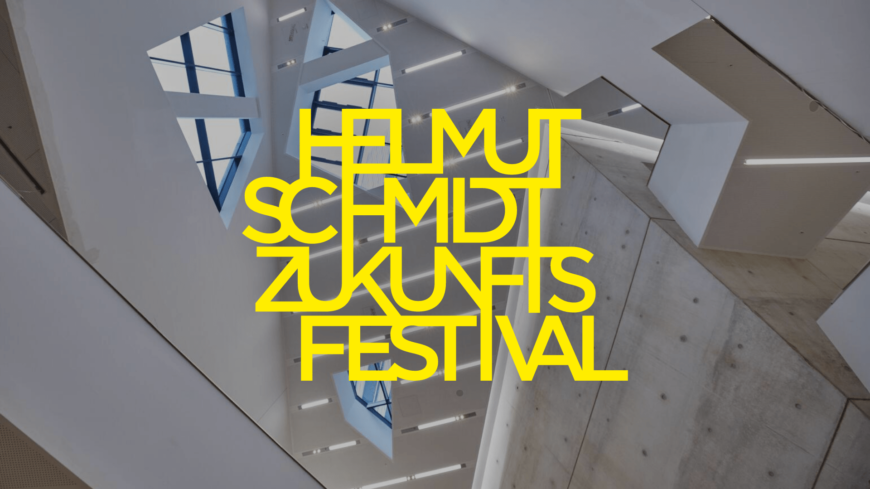 Helmut Schmidt Future Festival
What makes a new idea a good idea?
Many people have good ideas. Quite a few even become rich with them. But which ideas really have a future and deliver what they promise: to be a sustainable contribution to a better world? Innovations can inspire. But they only become significant when they are designed with responsibility.
The Helmut Schmidt Future Prize has been given its own future festival. On May 3th and 4th 2023, nearly 50 future creators and pulse generators came together on the campus of Leuphana University to explore responsible change and bring new ideas to the world. Among the participants were Emilia Milla Fester (youngest member of the Bundestag for Die Grünen), Kübra Gümüsay (author), Anne Lamp (founder and CEO of Traceless) and Philipp von der Wippel (co-founder and chairman of Project Together). At the Helmut Schmidt Future Award ceremony, the key ideas were presented in form of a poetic recording on stage.
PGRpdiAKICAgIGRhdGEtdmlkZW90eXBlPSJ5b3V0dWJlIgogICAgZGF0YS1pZD0ieW91dHViZS0yUkxXMEVMSzgtMTUiCiAgICBkYXRhLXZpZGVvLWlkPSIyUkxXMEVMSzgiCiAgICBkYXRhLWNsYXNzPSJ2aWRlbyB2aWRlby15b3V0dWJlIgogICAgPjwvZGl2Pg==
The Hel­mut Schmidt Fu­ture Pri­ze 2022








Vanessa Nakate is the first award winner of the new Helmut Schmidt Future Prize.
This is how the jury explains their choice: "Vanessa Nakate is one of the leading voices for climate justice, a voice of the young generation, of the future, of the Global South. She is advocating for Uganda, Africa and beyond, for a large part of the planet that is particularly hard hit by climate change and least culpable for it. She is courageous, innovative, responsible, and represents many activists who are defining a new global common good. We look forward to learning much more from Vanessa Nakate in the future, and we are pleased and respectful to award her the Helmut Schmidt Future Prize 2022."
Watch the highlights of the award ceremony here:
The Fu­ture Fes­ti­val 2022



© Moritz Peters für DIE ZEIT

© Moritz Peters für DIE ZEIT




As a supporting program for the Future Prize, the three partners organized a "Zukunftsfestival" (Future Festival) with innovative and lively events in the fields of ecology, digitalization, civil society, democracy and the welfare state – as a special part of the "Lange Nacht der ZEIT" (Long Night of DIE ZEIT) 2022.
Watch the events of the Future Festival here:
"Politics is not simply thinking, but also acting."

(Helmut Schmidt, 1969)
Helmut Schmidt understood democracy as a struggle for the best possible solutions. He trusted in the strength of rational elements and was convinced that a compromise had to be reached at the end of intensive debates on political issues. According to Schmidt's classical understanding, political decisions were taken in parliaments by democratically legitimized parties.
At the same time, Schmidt cultivated an exchange of views and debate across milieus with broad sections of society, and "trust" for him carried immense significance as a political category. He attached great importance to exploring complex problems and illuminating them in a well-founded manner from different perspectives. This explains his thirst for knowledge and his openness to new and interdisciplinary approaches. Schmidt recognized early on that the future issues of the late 20th century could not be resolved within the narrow confines of the nation-state. Rather, he was convinced that European answers and global initiatives were required.
In the future, the Helmut-Schmidt-Zukunftspreis will be presented annually to an international personality whose significant work stands for innovative achievements in democracy and the common good.
The mem­bers of the ju­ry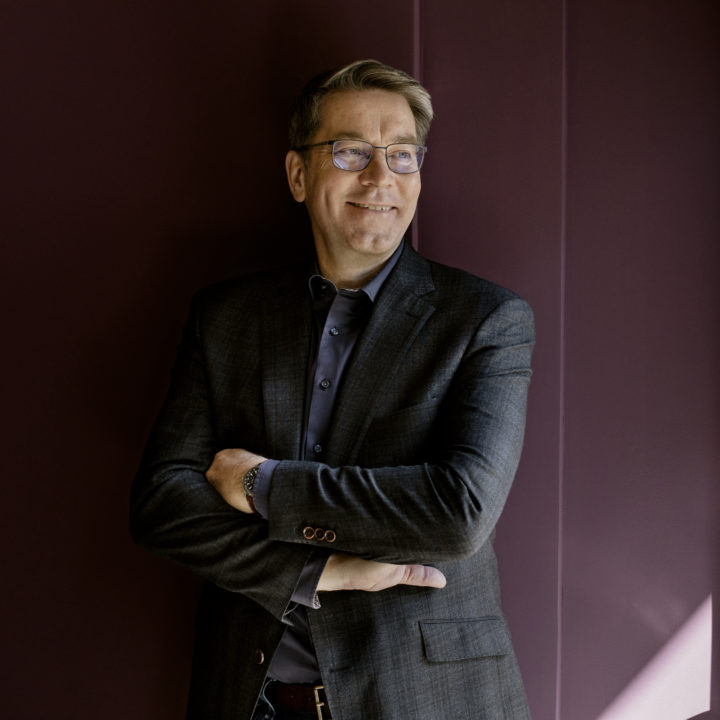 Alexander Birken (en)
Chairman of the Executive Board of the Otto Group
Alexander Birken, born in 1964 in Hamburg, has been Chairman of the Executive Board of the Otto Group since 2017. Previously, he was responsible for the strategic development of various companies as Group Executive Board member. He was responsible for the Baur Group, the Schwab Group, the Witt Group and the Otto Group Russia, among others.  After studying business administration at the Hamburg Business Academy, Birken took up his first professional position at Philips Medical Systems.
In 1991, Birken joined the Otto Group's controlling department and from 1998 to 1999 assumed responsibility for the Otto Group's investment controlling in the American and Asian markets. From 1999 to 2002, Birken headed the Otto Group's worldwide investment controlling. From 2002 to 2004, he was Chief Operating Officer of the Spiegel Group in Chicago, USA. Since 2005, Birken has been a member of the Otto Group Executive Board and was largely responsible for the successful expansion of the Otto Group Russia.
© Otto Group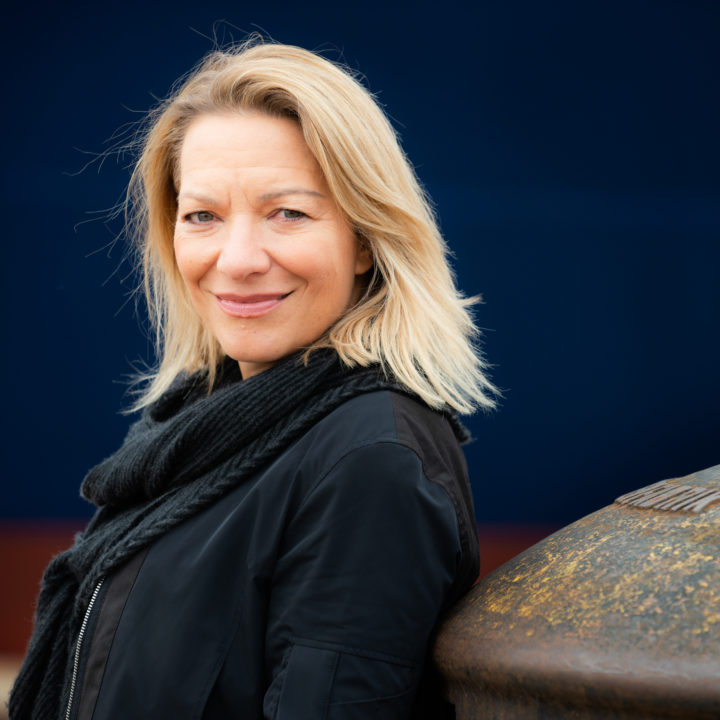 Antje Boëtius (en)
Director of the Alfred Wegener Institute at the Helmholtz Centre for Polar and Marine Research (AWI)
Antje Boëtius, born in Frankfurt am Main in 1967, is a polar and deep-sea researcher, director of the Alfred Wegener Institute at the Helmholtz Centre for Polar and Marine Research and professor of geomicrobiology at the University of Bremen. She was a member of Germany's Science Council from 2010-2016 and has been the chair of its Scientific Commission since 2013. In total, she has participated in nearly 50 expeditions on international research vessels and her current research focuses on the impact of climate change on the biogeochemistry and biodiversity of the Arctic Ocean.
© Esther Horvath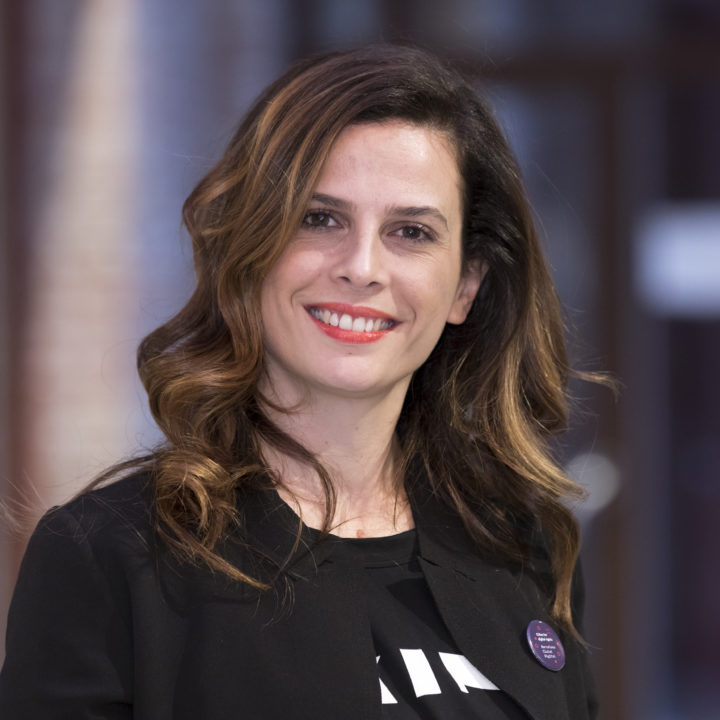 Francesca Bria (en)
Innovation Economist
Francesca Bria is the President of the Italian National Innovation Fund CDP Venture Capital. She is an Honorary Professor at the Institute for Innovation and Public Purpose at UCL in London and a member of the "New European Bauhaus" Round Table established by the European Commission. She is also a member of the European Commission's Expert Group on the Economic and Societal Impact of Research and Innovation (ESIR). Francesca Bria leads the DECODE project on data sovereignty in Europe, is a senior adviser to the United Nations (UN-Habitat) on digital cities and digital rights and was formerly Chief Digital Technology and Innovation Officer of the City of Barcelona, Spain.
Francesca Bria has a PhD in Innovation and Entrepreneurship from Imperial College, London. As Senior Programme Lead at Nesta, the British Innovation Agency, she led the D-CENT project, the biggest European Project on digital democracy and cryptocurrencies. She has taught at several universities in the UK and Italy and has advised governments, public and private organizations on Technology and Innovation policy and its socio-economic and environmental impact.
Francesca Bria has been listed in the Top 50 Women in Tech by Forbes Magazine, and in the World's top 20 most influential people in digital government by Apolitical. Francesca Bria has been awarded Commander of the Order of Merit of the Italian Republic.
© privat

Uwe Jean Heuser (en)
Head of ZEIT Green and Editor of ZEIT for entrepreneurs
Uwe Jean Heuser is Head of the Green Department of the weekly newspaper DIE ZEIT. He studied economics in Bonn and Berkeley (USA), completed his PhD in Cologne and achieved a master's degree at Harvard. He is one of Germany's most renowned business journalists and non-fiction authors.
At DIE ZEIT, he was a co-founder of the Reform Workshop, which searched worldwide for new reform ideas from 1997 to 2000 and also worked internally to open up the newspaper. He was then head of the business department until 2021, when he co-founded, developed and has since headed GREEN, ZEIT's new sustainability department. From 2015 onwards, he additionally edited the magazine ZEIT Geld (ZEIT Money). Today, he is the editor of the quarterly magazine ZEIT für Unternehmer (ZEIT for entrepreneurs), which he co-developed in 2018.
In 2004 he received the Herbert Quandt Media Prize for the collection of articles "Creators and Destroyers". In 2011, he was awarded the Dietrich Oppenberg Media Prize by Stiftung Lesen.
His book "Humanomics" won the getAbstract International Book Award as German Business Book of the Year 2008. "Anders Denken" was shortlisted for the German Business Book Award in 2013. His latest book, "Capitalism Included", describes how we can survive the battle against the populists.
In addition to his journalistic work, Uwe Jean Heuser has lectured at Harvard, New York University and St. Gallen. Today he is an honorary professor of economics at Leuphana University in Lüneburg and is involved in several foundations.
© Claudia Höhne

Sanna Marin (en)
Former Prime Minister of Finnland and Consultant for the Tony Blair Institute for Global Change
Sanna Marin, born on November 16, 1985 in Helsinki, is a Finnish politician. From 2020 to 2023, she lead the Social Democratic Party of Finland (SDP) and from from 2019 to June 2023, she was Prime Minister of Finland. She was the youngest female prime minister in the country's history and also the youngest female head of government in the world at the time she became prime minister.e. As Head of the Finnish Government, she has lead a coalition of five parties, all led by women. She has been an MP since 2015 and served as Minister of Transport and Communications. Since 2023, she works as a consultant for the Tony Blair Institute for Global Change. She was the second recipient of the Helmut Schmidt Future Prize in 2023.
© Lauri Heikkinen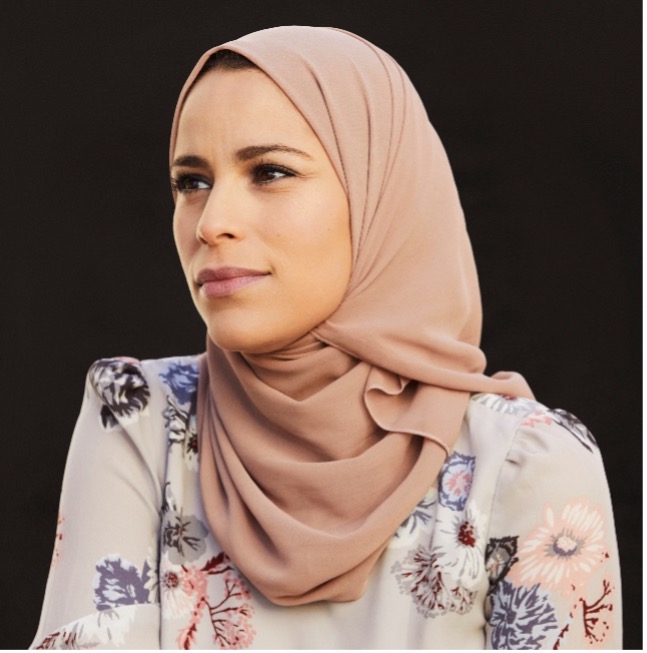 Alaa Murabit (en)
Director of Health at the Gates Foundation, UN High-Level Commissioner on Health, Employment & Economic Growth and UN SDG Advocate
Alaa Murabit a medical doctor, global health and security expert and strategist, women's rights advocate, and United Nations High-Level Commissioner on Health Employment and Economic Growth. Alaa Murabit is one of 17 Sustainable Development Goal Advocates appointed by the UN Secretary-General and a 2020–2021 Fellow at the Radcliffe Institute for Advanced Study at Harvard University. She leads The Gates Foundation's Global Policy and Advocacy Health work. Her work has shaped policies in over 190 countries and impacted the lives of billions.
Alaa Murabit previously founded the women's rights organization Voice of Libyan Women in 2011 at the age of 21 and later founded an accelerator for emerging women's leadership in security, health, peacebuilding, and policy. Her TED Talk, "What My Religion Really Says About Women," has been viewed nearly 7 million times. In 2016, she became executive director of Phase Minus 1, providing thought leadership in emerging security and inclusive security. Alaa Murabit is the recipient of 100+ honors and awards, including the Canadian Meritorious Service Cross, BBC 100 Women, Forbes 30 Under 30, CNN Leaders You Should Know, Nelson Mandela International Changemaker Award, and was the youngest Harvard Law's Women Inspiring Change honoree. She is an MIT Media Lab Director's Fellow and serves on the board of the Malala Fund. Alaa Murabit received an M.D. from the University of Zawia in Libya and an MSc in International Strategy and Diplomacy from the London School of Economics and Political Science.
© privat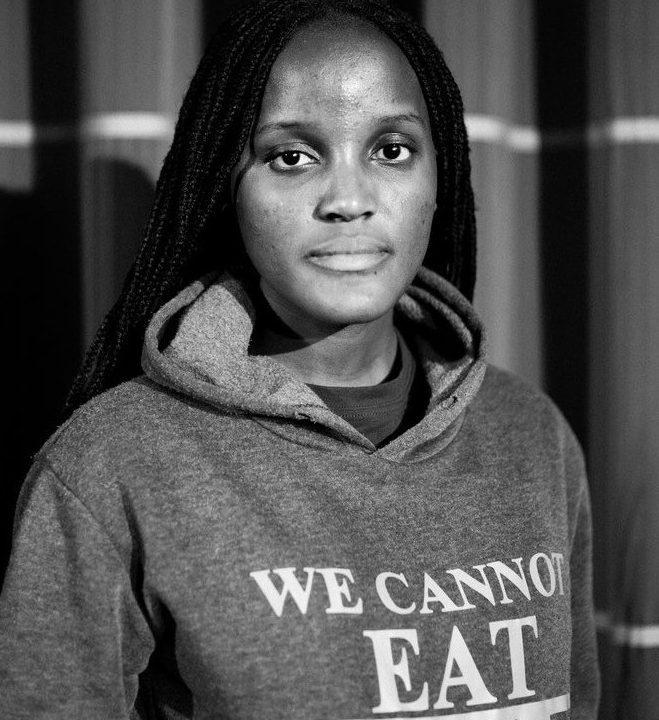 Vanessa Nakate (en)
Climate activist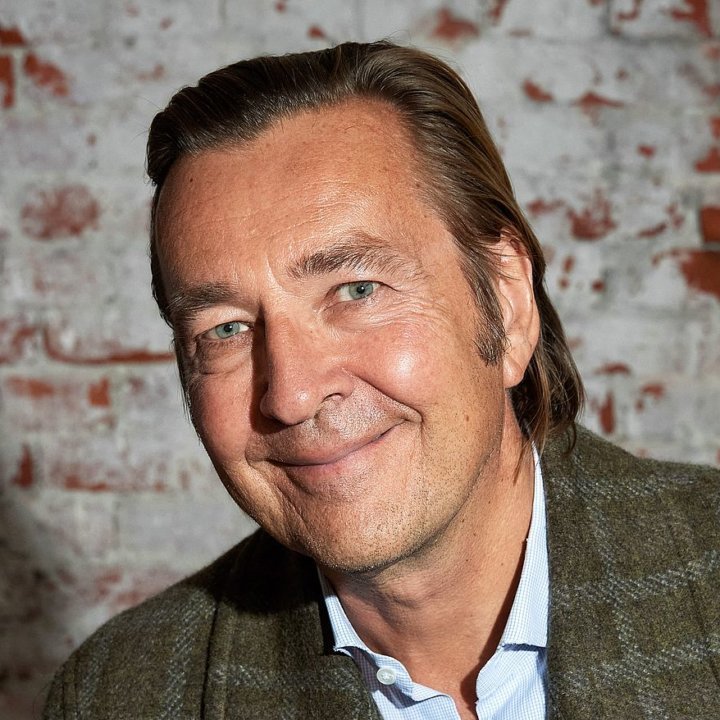 Erck Rickmers (en)
Entrepreneur and Founder of THE NEW INSTITUTE
Erck Rickmers comes from an entrepreneurial family, which has been involved in shipbuilding, shipping and trading since 1834. From 1978 to 1983, Rickmers attended the boarding school Stiftung Louisenlund in Schleswig-Holstein. After graduating from high school and serving in the German Air Force, he trained with the Hamburg shipping company Ernst Russ and then worked as a shipbroker in London. He interrupted his studies at the European Business School to become self-employed in 1988. Rickmers is the owner of E.R. Capital Holding, which manages his commitments in real estate (development and portfolio management), investments in medium-sized companies, private equity and shipping as a family office.
Rickmers stood for the SPD in the 2011 Hamburg elections and was elected to the Hamburg City Parliament. He was Chairman of the Committee for Business, Innovation and Media as well as a member of the Budget Committee and the Committee for Public Enterprises. He was also a member of the executive committee of the SPD parliamentary group. In 2012, he resigned from office to once again devote more time to his companies.
From 2014 t0 2017, Erck Rickmers lived in California with his family. At the University of California at Santa Barbara (UCSB), he studied religion in a graduate program, from which he graduated with a Master of Arts (MA) in June 2017.
In 2016, Rickmers established THE NEW INSTITUTE Foundation. In an ensemble of buildings in Hamburg's Warburgstraße, around 25 fellows are engaged in interdisciplinary research on the diverse challenges of social development in the 21st century.
© privat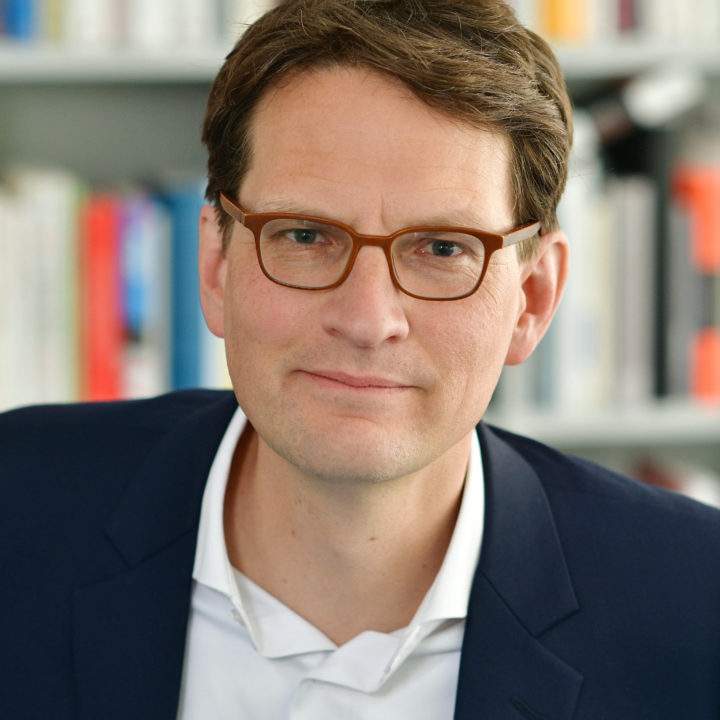 Meik Woyke (en)
CEO of the Bundeskanzler-Helmut-Schmidt-Stiftung
Understands Helmut Schmidt as a forward thinker who certainly did not know all the answers for the 21st century, but asked the right questions. As a historian, Meik Woyke has edited the extensive correspondence between Willy Brandt and Helmut Schmidt and has written a short 100-page biography of Schmidt for a broad audience. He is specialized in contemporary German history with its global references and interconnections. He is also a member of the board of directors of the Europa-Kolleg Hamburg and has many years of teaching experience, especially at the University of Cologne.
© Michael Zapf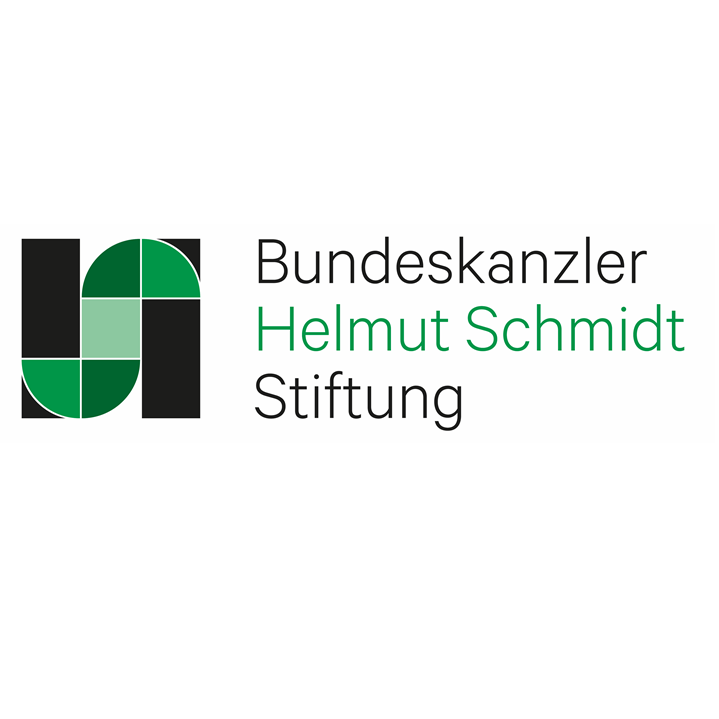 Bundeskanzler-Helmut-Schmidt-Stiftung (en)
The Bundeskanzler-Helmut-Schmidt-Stiftung commemorates one of the most important 20th-century German statesmen. As a future-oriented think tank, it addresses issues that also interested Schmidt, the pioneering thinker. Three overarching programmes are at the heart of the foundation's work programme: 1. Europe and International Politics, 2. Global Markets and Social Justice and 3. Democracy and Society. The foundation was established in 2017 by the German Bundestag as one of six non-partisan foundations commemorating politicians. It is supported by the Federal Government Commissioner for Culture and the Media.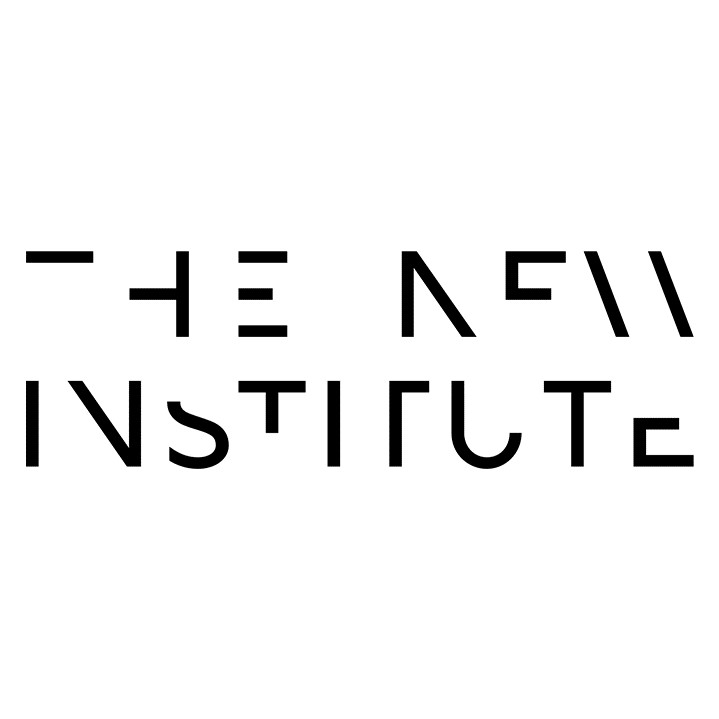 THE NEW INSTITUTE (en)
THE NEW INSTITUTE is an Institute of Advanced Study and a platform for shaping social change. Its mission is to develop visions for fundamentally reconfigured societies. THE NEW INSTITUTE combines academic rigour with innovative practice to inspire, promote and implement societal change. They aim to close the gap between insight and action, by bringing together academics from different disciplines with activists, journalists, artists, politicians and entrepreneurs.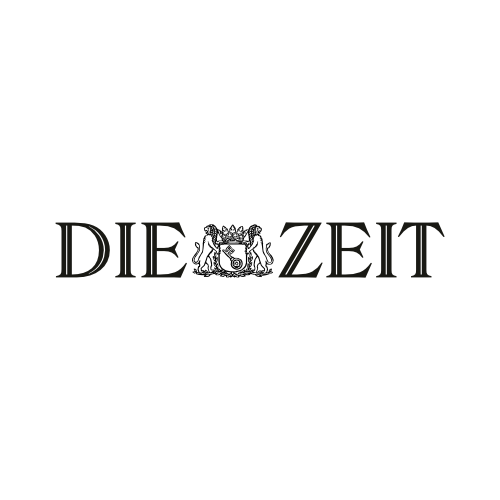 DIE ZEIT (en)
DIE ZEIT is the heart of the ZEIT publishing group: With a circulation of more than 600.000 copies sold and a reach of more than two million readers, the weekly newspaper is Germany's leading quality newspaper. It is a medium of orientation and a platform for democratic discourse in our society. With ZEIT ONLINE, the ZEIT publishing group has one of the largest offerings for sophisticated online journalism in its portfolio. In addition to the newspaper, the website and successful magazines for various target groups, DIE ZEIT and ZEIT ONLINE also produce numerous podcasts with a wide reach.
© https://www.zeit.de/index
The Hel­mut Schmidt Fu­ture Fes­ti­val is a joint in­itia­ti­ve with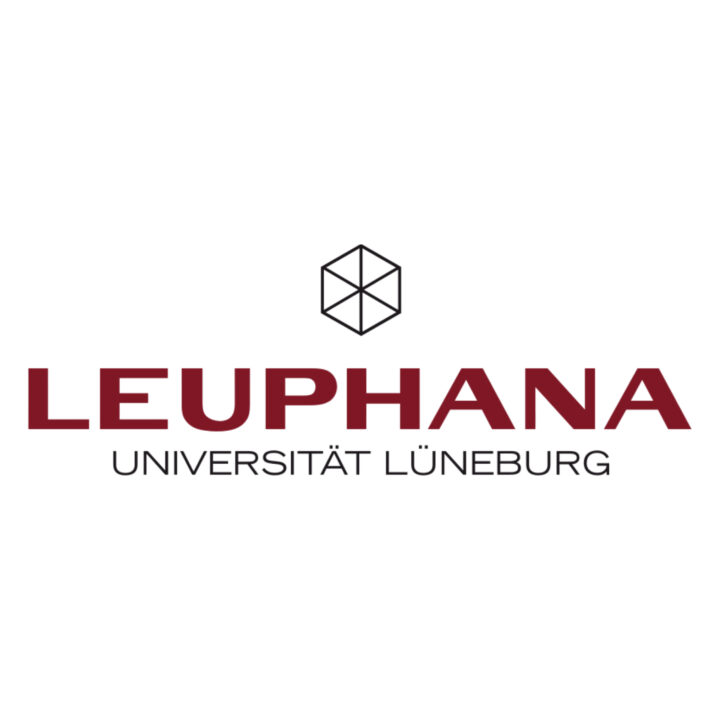 Leuphana Universität Lüneburg
We li­ke to thank the Ot­to Group and the ZEIT Foun­da­ti­on for their fri­end­ly sup­port of the Fu­ture Fes­ti­val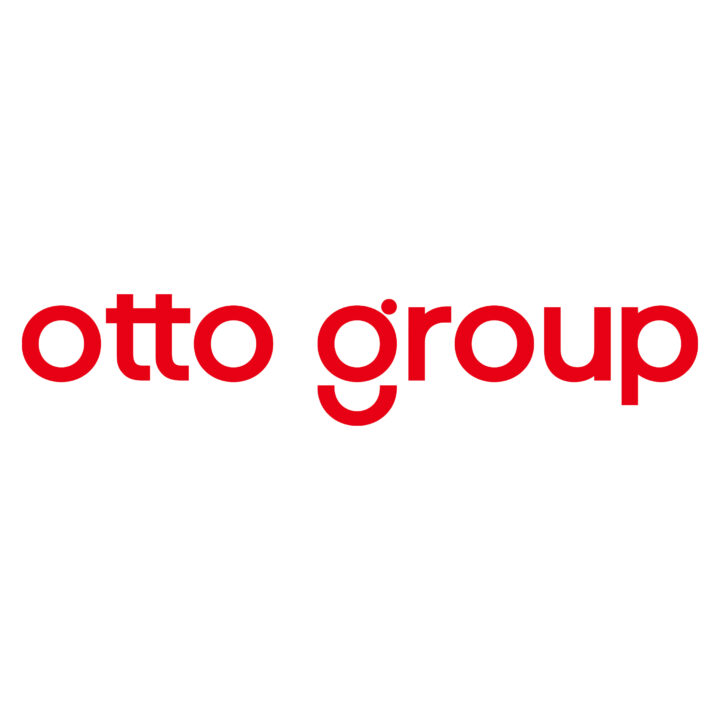 Otto Group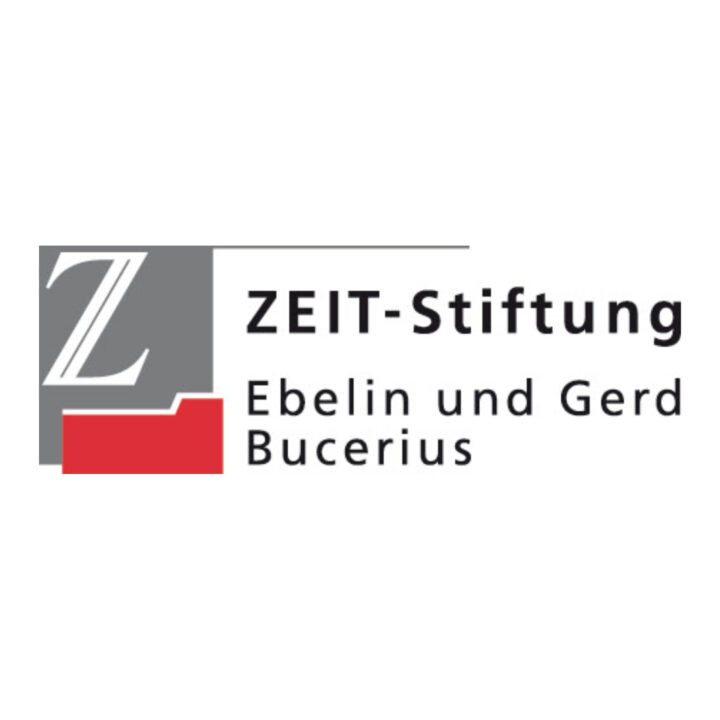 ZEIT-Stiftung
Contact
Helmut-Schmidt-Zukunftspreis
DIE ZEIT
Corporate Communications and Events
Helmut-Schmidt-Haus
Buceriusstraße, entrance Speersort 1
20095 Hamburg
email: helmut-schmidt-zukunftspreis@zeit.de
Tel: +49 40 / 32 80 – 237
Fax: +49 40 / 32 71 11